• November 7, 2005 |
The truth about an unlikely war hero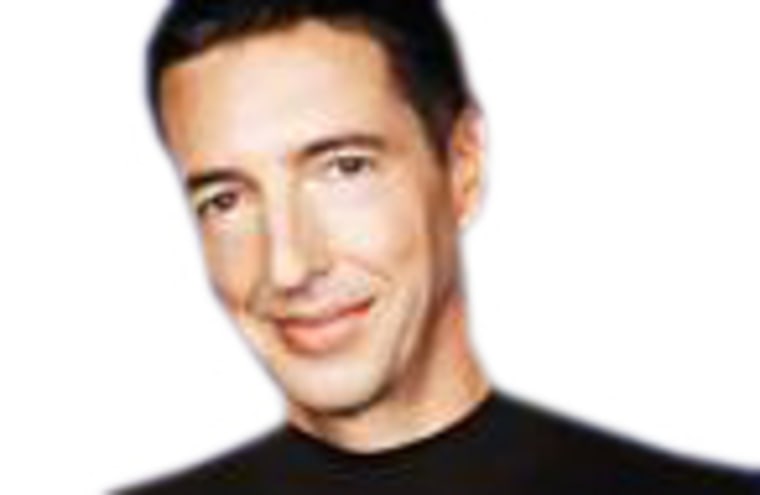 October was a particularly bloody month for American troops in Iraq - another 94 soldiers died there last month. And with the grim milestone of 2000 U.S. troop deaths reached in Iraq not long ago -- it seemed a good time to remember a particular vet who made the ultimate sacrifice.
Pat Tillman, the NFL pro-Bowler who died in Afghanistan in what was belatedly acknowledged to be a friendly fire incident, became an instant American hero. President Bush lauded him as "an inspiration on and off the football field." As it turns out, Tillman was a bit more of an inspiration than Mr. Bush bargained for.
As reported recently in the San Francisco Chronicle, Tillman was very much his own man, for instance steadfastly refusing to become a poster boy for the U.S. military. And there's more: Tillman apparently viewed the U.S. invasion of Iraq as illegal; he had little use for George Bush; and he was an admirer of the leftist author Noam Chomsky, whom he hoped to meet when he returned home.
Shrill voices on the right immediately denounced the Chronicle article as liberal propaganda. Just one problem: a primary source was Tillman's own mother, Mary Tillman.
Tillman's parents are furious at the Pentagon for hiding from them the truth of their son's death and none too pleased with Mr. Bush for brandishing him as a trophy to prop up his own sagging credibility.
"They wanted to use him for their own purposes", says Mary Tillman. "They needed something that looked good, and it was appalling that they would use him like that."
Pat Tillman was a scholar, an athlete, a soldier, a man. Though deeply troubled by the current administration's policies he felt duty-bound to serve his country even unto death. Unlike Dick Cheney, he claimed no "other priorities." Unlike George Bush, he expressed no desire to remain out of harm's way. Unlike Donald Rumsfeld, he saw the "untidiness" of war firsthand.
Like all young men, Pat Tillman was a work in progress. But he fought and he died a man in full.
We can only hope that this nation's leaders can summon the character to do justice to his courage. We can only hope.
•|
Bloggers are furiously publishing their opinions on Mier's decision to bow out.  Here's what our viewers are saying about Harriet Miers.
It was only a matter of time before Miers withdrew her nomination.  There was no getting around the 1989 survey she filled out in Texas which clearly stated her position on abortion.  The fact is, Americans are not about to give up any of their liberties.
--Susan, Camden, NJ
No big surprise here.  Bush is too stubborn to pull her out, so he "asked" her to withdraw. Once again this administration reveals the truth. She is not qualified and they should never have nominated her in the first place.
--Mary, Montgomery, IL
It's sad to see Miers go before having a fair panel hearing before the Senate Judiciary Committee. What is this country coming to when we start bullying opinions so much so that potential leaders aren't given a chance to be heard?
--Norm, Pittsburgh, PA
•|
The World Series has baseball fans everywhere losing sleep -- literally!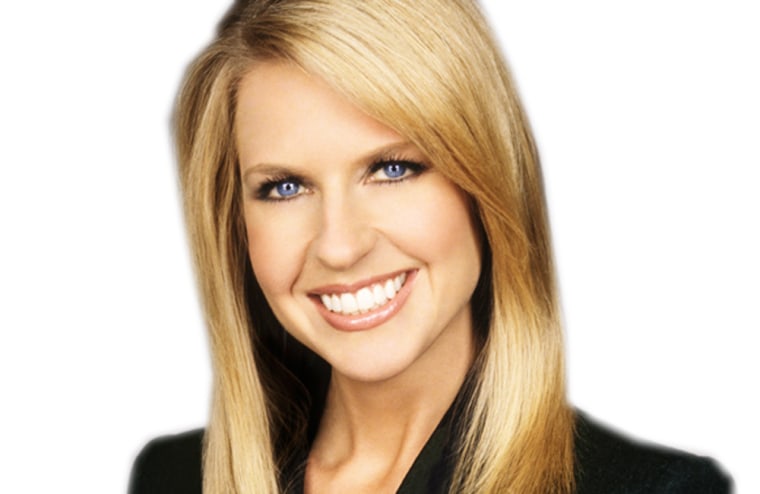 You know the song, 'Take me out to the ball game.' Buy me some peanuts and Cracker Jack. I don't care if I ever get back.  Well, for those watching game three of the World Series last night, they almost didn't get back - home, that is, or to sleep. 
When the game finally ended, the clock at Minute Maid Park in Houston read 1:10 am, after 2 am on the east coast.  At five hours and 41 minutes, it was the longest World Series game in history by time.  And by innings, it matched the Boston--Brooklyn marathon game back in 1916 as the longest game ever.
At the five hour mark, with the witching hour long since past, do you even care who won?  Does anybody?  Maybe not even the players did, at that point.

Well, it was the Chicago White Sox that finally put the Houston Astros - and every baseball fan in America - out of their misery in the 14th inning to win the game and lead the series, three games to none. 

Both sides burned through their pitching staffs.  Both sides were exhausted.  Even the home-town crowd looked like they were busy chopping Z's. 
I'm a Boston Red Sox fan, so my glory day was last year, when they won their first world series in 86 years.  Now it looks like it's the White Sox's turn.  Good for them.

For the rest of us, there's always next year.  And the year after that.
But to whichever team wins this year - if you play a game into the wee hours again, we will be watching and cheering you on -- from bed.  Just remember to turn the stadium lights out.

•|
Could Las Vegas-style gambling boost the economy in New Orleans?  That's just one of the topics we covered yesterday right here on Connected. It's prompted many of you to email us about Mayor Ray Nagin's new casino proposal as a way to revitalize the city.
I am not sure what will be next for government agencies to compromise to make a buck in tax revenue. It seems to me that most of the money spent at casinos is coming out of the pockets of the local residents anyway.--Rich, McKinney, TXAnother place for kids to booze it up in New Orleans!  That's just what casinos will bring to the Big Easy.  Isn't there anything else the city can use without compromising their integrity?--Reno, Miami, FLAs a frequent visitor to Atlantic city over the years I have seen a vast improvement to the entire city area. An increase in jobs and an influx of money to the area has benefited a large area of central coastal New Jersey.--Tom, Palm Coast, FLApproximately 50-thousand people are employed by Atlantic City casinos, of all nationalities. Casinos here have offered innumerable opportunities. That does not include the millions of business done by suppliers.--Sharon. Egg Harbor Township, NJ
•|
There's been mixed reaction to the president's choice to replace retiring Justice Sandra Day O'Connor.  We've also received emails as to whether Harriet Miers is qualified to be on the Supreme Court.
I commend President Bush for nominating Harriet Miers to the U.S.  Supreme Court. I find her refreshing because she is a woman, and she has a variety of experiences not limited to the judicial realm.--ConstanceOur own former chief justice never ruled as a judge and he did a wonderful job.  It's time for a more bi-partisan outlook when it comes to important decisions in this country. If the Democrats were in power they would want the same courtesy.--Lois, Newark, DelawareThe bottom line is "W" said that he was loyal to his friends. The fact that Mr. Bush now wants to reward Miers, by giving her a life time job on the Supreme Court, proves he is 'loyal to his friends' even at the expense of the American people.--Wilbert, Pittsburgh, PAI have not heard one person say that Miers is qualified. How can we have someone who is not qualified go the Supreme Court? Because she was the personal lawyer of the president?  It makes no sense. This is also a sign of arrogance.--Bernie, New Jersey
•|
We reported on the Supreme Court taking up the case of Oregon's Physician Assisted Suicide Law. It's the first high profile case to come before the brand new Chief Justice John Roberts.
Your emails: The only death with dignity that truly exists is that where nature takes your life and not pills. The administration of pills to put someone out of their misery has a great deal of potential for abuse.--Luanne, PennsylvaniaWhy do we in the West seem to have such a dread of death? It's just a natural part of life! I think it's going to be exciting to see what it's like on the other side. If we had a healthier attitude, death with dignity might not be a legal issue."--Marybeth, Lincoln City, OregonIf these are people who are sick and in so much pain.... that they would ask for a peaceful death- then grant them that one last wish.  The voters already spoke. The Supreme Court should stay out of it.--Bob, Washington, DC   
•|
Schools are back open today in Georgia- for the first time this week. The governor urged the schools to close for two days- to conserve fuel. We discussed it on the show yesterday, and are getting your reactions today.
No, it was not appropriate, nor was it a well thought out move, to close the schools! I feel sure that lost income from citizens that had to take off to stay with their children will more than off set any savings.--PaulaWhat kind of message we are sending to our children by shutting down our schools to save on gas?  I would rather children be educated on environmental conservation, than to see the SUV's around town.--DeborahWho's to blame for the lack of response after Hurricane Katrina?  The mayor of New Orleans and the governor of Louisiana should all share the blame equally with Mr. Brown. What is missing here is that most of the blame should be placed on the hurricane itself.--Carlton All levels of government in the response to the disaster in Louisiana are at fault and responsible. The politicians are leading the charge on a federal level but down-playing what happened at a state and local level.--Lou, Dallas, TX
•September 26, 2005|2:53 p.m. EST
Yesterday on "Connected" we discussed the role of the military in disaster relief- and this topic has prompted many of you to write in.

Our military is designed to protect us from outside enemies, but in these perilous times people do not trust leaders or bureaucrats. I have seen the hopeful looks on people's faces when the cavalry arrives."--Sandra, Punta Gorda, FloridaThe military needs to be available to play a role in any domestic disaster. They are the only agency with the resources to accomplish some of the tasks.--BillThe military will do the job they are trained to do but, it was a hurricane and that's not the military's job.--Rich, McKinney, TX
•|
Many of you are becoming citizen journalists for Hurricane Rita on . Check out some of the submissions explaining what people are doing to prepare for the hurricane.
Katrina was an eye opener. My wife and I have an 8 month old baby and she is more important than the house. We expect to be out of houston by friday morning at the latest.--Tom, Houston, TXMy family and I are not leaving even though we're in the cone of land that Rita may hit. What happened in Louisiana is still fresh in people's minds, but people here take pride in their homes and aren't going to leave willingly.--Susan, Port Arthur, TXIt's amazing to me how a city as big as Houston can run short on normal supplies during hurricane season. You can't find water, batteries, flashlights, plywood, anything! We might as well evacuate since we can't get supplies to wait the storm out!--Jessica, Houston, TXI attend college in New Orleans at Xavier University. Now, I have to face this hurricane too. My family and I have decided to stay because my parents have faced Hurricane Alicia in the '80s and don't plan on leaving.--Stephanie, League City, TX  Some people here are in the early stages of panic. Kerosene and camping fuel, batteries and especially water are flying off the shelves. Lines are beginning to form at the gas pumps with some having to wait in line for in excess of 30 minutes.--Glenda, Lufkin, TX
•|
President Bush's speech last night has sparked a big response from many people, including you. People from both sides have been emailing "Connected."
This speech was more about politics than empathy. No amount of photo-ops or speeches are going to replace the images of fellow Americans dying of thirst in the streets of New Orleans five days after the hurricane.--T, Tulsa, OklahomaIt is wonderful that the president is helping the victims of this tragedy, however, such actions are appropriate of any leader given the circumstances. Most troubling is that Bush did not come forward in the immediate hours.--Anthony, Prescott, AZWould someone give President Bush a break? On his watch, he has dealt with two of the worst catastrophic disasters in our history. He is only one person, and in addition to the disasters, he also must run this country.--KarenThe power and history of New Orleans proves that the city and the gulf have a way about it. I thought Mr. Bush did hit the 'second line'-and the meter seemed on target.--R, Seattle, WA
•|
Our viewers are eager to discuss several issues...
On the Pledge of Allegiance being ruled unconstitutional:
Originally our 'Pledge of Allegiance' honored our country and flag, which everyone can agree, and embrace. In 1954 politicians made it into a controversial forced religious experience. Put it back to normal.--Ted, Brandenton, Florida
On Roberts and the confirmation hearings:
Democrats and republicans alike, in the Senate and the judiciary committee must take more time to look into Mr. Roberts. This is a very, very important position in the government.--Rikki, Clarksburg, West VirginiaI for one am happy to see that Roberts isn't giving out his personal views on different cases. Had he done so, he would be inundated with paperwork from thousands of people looking for favors.--William, Morgantown, West Virginia
Regarding placing blame after Hurricane Katrina:
It seems to me that Mayor Nagin should be in jail for negligence many times over! He seems to be blaming everyone in sight, when his city did the poorest job of all!--Daren, Valdez, Alaska
•|
'Connected' was pre-empted with breaking news these past few days but we continue to receive your emails. Ron Reagan and Monica Crowley will be back together tomorrow for both shows. These are some of your opinions about the confirmation hearings for Judge John Roberts:
I see nothing in Roberts that would qualify him to be elevated to that lofty position over, say, Thomas or Scalia.--Mary, South Carolina
I think Roberts should be confirmed without any delay. I usually am against the White House 100 percent of the time, but this time Bush did a good job.--CraigJohn Roberts made it clear that he believes there is constitutional protection of a right to privacy. I believe Roberts will not seek to reverse or erase Roe v. Wade.--Carolyn, Florida
You've also been e-mailing us about just who's responsible for the government's response to Hurricane Katrina victims in the Gulf coast:
We owe it to them as Americans to show them that we do care and they do matter. We do that by asking for answers, and by suggesting that those who were responsible be held responsible."--MichelleI would think that his (New Orleans mayor Ray Nagin) abject failure to react quicker and according to already published New Orleans city evacuations protocols and use the city school buses to get the people out requires an arrest and charges.--Ray Coleman, Tampa, Florida
Many of you have written to 'Connected' with strong feelings about relief and recovery efforts in the Gulf states.  These are some of your emails:
I was a victim of Hurricane Andrew in Homestead , Florida in '92. It is easy for those who haven't been affected or directly involved in such a disaster to sit back and criticize our leaders, and it is human instinct for those who have been affected to immediately expect results, as I did after Andrew. As time passed after the initial stage of shock, we were able to understand and appreciate the support and time it took to put such a massive recovery response team together.   --Byron SackettThe major blame in this disaster falls on the local authorities in city government and if anyone needs to be removed from office like the media suggests it is only on the local level.--Rich KaminskiI don't doubt President Bush's sincerity, however, having him head the investigation into the government's slow response to the disaster is like asking Pete Rose to lead the investigation into whether or not he bet on baseball. An independent investigation is needed... that's a no-brainer.--Jeff EdwardsAs the horror of Katrina's aftermath continues to unfold, many nations; hundreds of organizations and corporations; and countless individuals are making significant contributions to ongoing relief efforts.  But those who have the most to give – the oil companies – are content to price-gouge the entire nation and rake in obscene profits while turning a blind eye to this apocalyptic disaster.  A few have made token contributions, but we haven't seen a single oil company CEO come forward with a plan to assist the Gulf Coast victims in any meaningful way.--George Stojanowski, Sierra Vista, AZIt's a sad day when people argue over who's to blame and trivialities like semantics (refugee versus evacuee) when everyone should be focused right now on rescue and support of the affected people and animals. It's so very sad that many Americans need help and everybody takes precious time out to bash each other over the head instead of helping in the rescue effort. --Christine HolleymanWith the disgraceful lack of response by the government during Hurricane Katrina, I find it inappropriate that the president has decided to launch an investigation that he will oversee. I believe we need something in the vein of the 9/11 Commission that will operate independently of both Congress and the White House.--Tim, Pheonix
•| 1 p.m. EST
The shock and fear citizens experienced during Hurricane Katrina and in the hours after have given way to anger.  On the faces of those stranded in the Big Easy, and in the emails we receive daily--countless emails--one resounding question:  Why?
For example, why were thousands sent to the Superdome when there was no way to feed them or provide water there?  And why can we airlift supplies to countries in Africa and Asia, dropping cases of food, medicine, and water in Indonesia for tsunami relief, but we have been unable to do so in the United States?
I don't know the answers to those questions, nor am I versed in the logistics of relief efforts.  But I, too, have questions.
When Terri Schiavo got caught in the center of her own storm, there seemed to be no member of Congress who wasn't vying for camera time to argue for the right to live or the right to die with dignity.  Dick Durbin's comments comparing the conditions at Guantanamo Bay to Nazi camps drew calls for resignation, shouts and red faced diatribe on the Senate floor.
Congress worked late into the night--set up cots even--to fight over the nomination of Justice Priscilla Owens.
But for the thousands of people dying in the streets of New Orleans the elected officials have been kind enough to cut their vacations one day short.
This is not a blue or red thing.  It's not a Evangelicals versus liberals thing.  It's a life and death thing.  It's the reason we pay taxes.
If anything good comes from this terrible natural disaster, and something good always does, I hope it will be a catalyst for all Americans to examine the system, to demand more from those who we pay to be there in times like this.  Some things are not about politics, they are just about people.
--Tony Maciulis, Connected Coast to Coast producer
Many of you are turning to the Internet to share your thoughts about Hurricane Katrina. These are some of your emails:
Strings  of inexpensive red Mardi Gras beads could be sold on card tables in front of supermarkets or at convenience stores, for two or three dollars apiece with 100 percent of the profits going to the American Red Cross.--PatrickKatrina is a life-changing event for the survivors and for those of us who can only watch in horror and fascination as events unfold. Our hearts go out to those who are seeking loved ones.--Naomi and Bernie, Roberta, GAI watched your great coverage tonight and was moved to tears. It is the first time that I have felt so helpless and sad since 9/11.--Eddie, Cathedral City, CAI was suddenly struck by the realization of how lucky I am to be blessed with my family's health and a roof over my head. Somehow, my daily frustration at $3.70 gas prices seems embarrassingly trivial.--MelissaWhat has just made me 'madder than all-get-out' is the looting. This type of behavior being shown to the world is not the best advertising for people to dig deep in their pockets and send any type of relief to this state.--Pam, Sebring, FLUnder no circumstances can looting be condoned.  To hear journalists say they are only doing it for survival is the poorest comment I have ever heard!--Beverly, New Port Richey, FLI have been praying for everyone in all of the affected areas and pray that flooding in Louisiana can be remedied quickly. My fear is illness and death for these people that stayed behind.--Anne, Marysville, OH
•|
The ball player, the bat boy and the bet (Ron Reagan)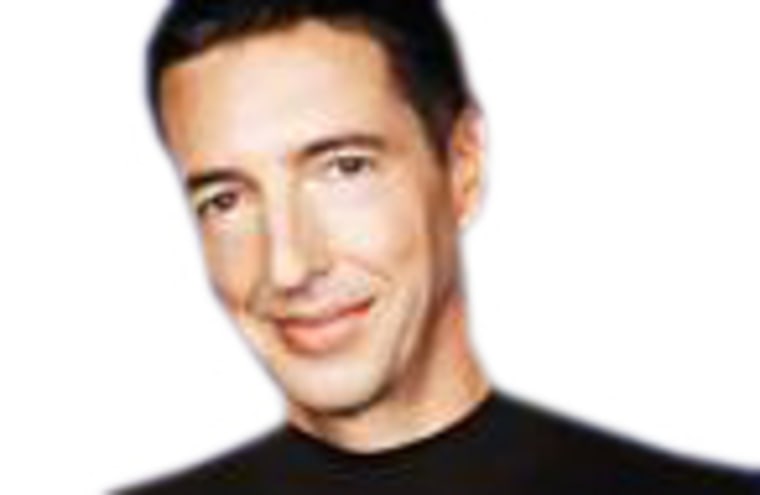 When Baltimore Orioles first baseman Rafael Palmiero tested positive for steroids recently, many people were shocked. When his punishment turned out to be nothing more than a ten day suspension, plenty more people were outraged. This is a guy who had sworn an oath before congress then wagged his finger at the assembled senators as he vehemently denied ever, ever using performance enhancing drugs.
There's a word for that: perjury- a pretty serious offense. Add that to the steroid use and giving the guy a week off didn't really seem to be a punishment that fit the crime.
Well, if that ticked you off, you're gonna love this little item: a Florida marlins batboy has been suspended from the team for six days... for drinking milk.
Ok, it's a bit more complicated than that, but just a bit. The batboy - unidentified because he's underage- accepted a bet with L.A. Dodgers pitcher Brad Penny, himself a former marlin.
Penny told the boy he'd pay him 500 dollars for downing a gallon of milk in under an hour without throwing up.
The batboy drank the milk, didn't throw up, but because he took more than an hour didn't collect the money. He did, however, earn himself that suspension.
"It's kind of ridiculous that you get a ten day suspension for steroids and a six game suspension for milk."
Penny, who might rightly be chastised for luring a child into doing something unhealthy, nevertheless put things in proper perspective, telling the Miami herald, "It's kind of ridiculous that you get a ten day suspension for steroids and a six game suspension for milk."
Ridiculous is putting it politely. What's next, a 20 day suspension for eating your vegetables?
Is it any wonder people don't think baseball has taken its steroid problem seriously?
• |
Finding wild on the Internet (Ron Reagan)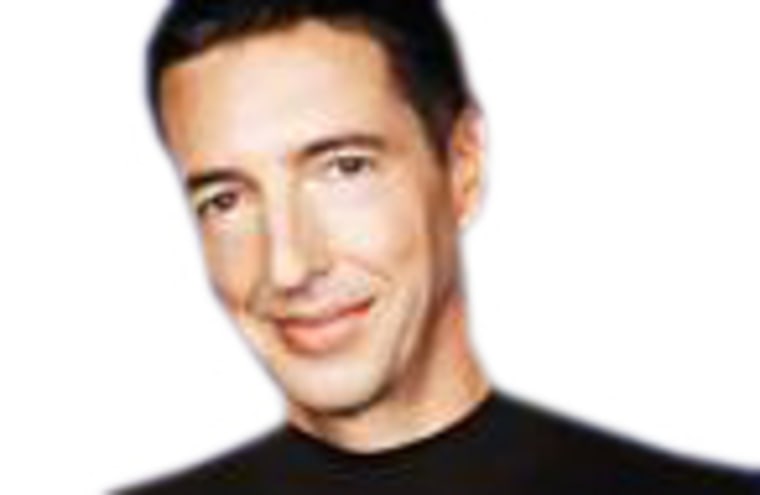 Internet shoppers know: whatever you want, you can find it on the web. Want a new car? Just go online. Looking for a celebrity's home address? Yeah, it's there. How about a date for Saturday night? The Internet is your matchmaker.
Unfortunately, some people have itches that oughtn't to be scratched. For various reason - some good, many not- a lot of folks are attracted to exotic wildlife and products derived from these creatures and they are finding them on the web...
According to the International Fund for Animal Welfare, "The trade, both legal and illegal, in live and dead animals- including body parts- is increasing and the Internet is coming to play a central role in the activities of illegal traders."
We're not talking about shopping for a new puppy here and, according to experts; the trade in endangered species and products is now a multi-billion dollar industry.
Along with elephant foot ashtrays, ivory sculptures and skins of various rare species fashioned into cowboy boots and overcoats, there are the live animals.
Baby chimpanzees can be purchased for 60 to 65 thousand dollars. A seven-year-old gorilla has been put up for sale in Britain; its owner is moving - guess the new digs aren't suitable for a large primate.
Then there's the two year old giraffe, a steal at 15 thousand dollars. Got room for a giraffe at your house? Didn't think so.
Let's be clear. Unless you're a wildlife biologist with an accredited animal sanctuary, you have no business keeping wild, exotic, endangered species at home. Yes, those tiger cubs are cute. But then they grow up, you can't handle them anymore and bad things tend to happen. Not so cute.
But, you say, I love wild animals. So do I. I love them wild, I love them free. If you need to commune with animals, more power to you. But exercise some common sense. Might I suggest a dog or cat from a shelter that needs and will thrive in your home?
• |
Another piece of good news is "flying" out of Iraq (Monica Crowley)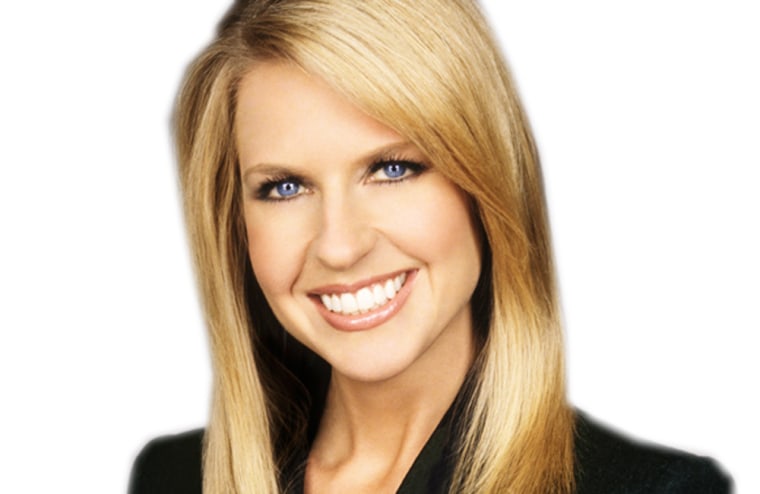 Last week, the international monetary fund finished an evaluation of the Iraqi economy- and said that despite the violence and the need for more reforms, the economy was stable- and growing.
One sure sign of Iraqi economic growth: there are now two Iraq-based international airline carriers operating out of Baghdad.
One of them is a small start-up passenger service called Ishtar airlines. Before you think it was named after the 1987 Hollywood box office flop starring Warren Beatty, Ishtar was actually named for an ancient Babylonian goddess.
The airline operates two Boeing aircraft that fly three times a week between Baghdad and Dubai in the United Arab Emirates.
A round-trip ticket will set you back six-hundred bucks- mostly because fuel is so expensive. It's that sixty dollars per barrel oil, you know.
Talk to OPEC about that. In the meantime, Ishtar has some foreign competition- airlines called Orbit and Jupiter. But Ishtar is an airline with a dream- with plans to expand, opening offices soon in Cairo and Istanbul.
One thing that has thrown a monkey wrench into their plans: sandstorms, which have forced Ishtar to cancel several flights this summer. But the folks over at Ishtar are a hardy bunch- and they are determined to make this airline work.
That's the new Iraqi entrepreneurial spirit.
Soon Ishtar will be flying from Baghdad to points all over the Middle East.
Maybe someday, you'll even be able to take Ishtar to Hawaii. In any case, Ishtar air is already more successful than the Hollywood movie of the same name. And that's saying something.
• |
Television host Pat Robertson essentially called for the assassination of the president of Venezuela. The Venezuela vice president said that kind of talk is "criminal."  We've been hearing from you.
Your e-mails:The real threat to America is right wing religious zealots like Robertson. Wake up America.--Al, Naples, FloridaFunny thing about religious extremists- it doesn't matter if they are wearing a head scarf or a Brooks Brothers suit, they are dangerous. Men of God like Pat Robertson should be preaching peace and love- not assassination.--StevePat Robertson is making America look like the people we are fighting in the war on terror. We are not a nation of religious extremists, and Robertson needs to stop hate messages made falsely in the name of God.--Jeff, OhioMaybe Pat Robertson has read more than just the Bible, like books on strategy and tactics. He has a good point that I am sure our leaders have hopefully considered.--Don
• |
Are these beer makers drunk? (Ron Reagan)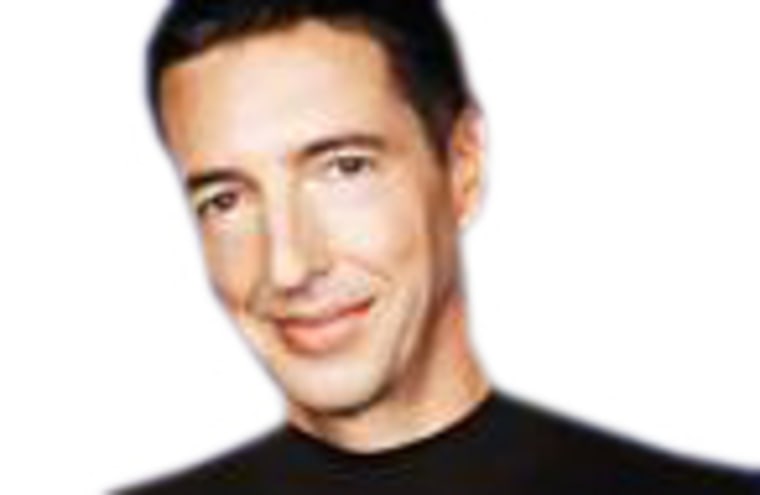 One hundred bottles of beer on the wall? Well, ok - but, no, don't start singing the song, please! How about a single bottle of beer for 100 dollars? Surely I must be kidding you. Nope.

Sam Adams, makers of perfectly respectable and only moderately pricey lagers and ales, has once again introduced "utopias," twenty-four ounce bottles of suds that will set you back a C-note.
Only eight-thousand bottles have been brewed, indicating that the Sam Adams folks haven't completely lost touch with reality.
Much of the beer is apparently being consumed in single shots poured out in various drinking establishments for up to 12 dollars per shots of beer? No, no, no, shots are what you drink with your beer. And twelve bucks for a thimbleful of brewski? Oh, c'mon!
Now, it's worth mentioning that utopias is billed as the world's strongest beer – 25 percent alcohol instead of the usual 5 percent or so. That's more like cognac. If you're seeking that sort of buzz, might I suggest... cognac?
Of course, suckers - and swillers - are born every minute. "It's a special occasion beverage," enthused one possibly inebriated customer. Yes, those oh-so-special occasions that call for drunkenly wasting your money. Hey, if you've got a hundred dollars to burn, be my guest - roll a bill into a tube and light 'er up! If you want to throw your money in the street, there are plenty available. Just wad up ol' Ben Franklin and toss him into traffic!
Beer has always been the drink of the common man and the common man doesn't commonly drop half a week's wages on one bottle of beer. There's really no excuse for 100-dollar beer. I don't care if the bottle comes with an Elvis Presley autograph - a new one. I don't care if the beer was brewed in Heidi Klum's bathtub. It's just wrong.
•August 19, 2005 | 2:40 p.m. EST
Many of you have been writing in with reaction to the dramatic events in Gaza this week - as Israeli settlers are ordered to leave their homes.
Your e-mails:Hopefully, the pullout of Gaza by Israel is a first step towards peace in the Middle East.--Erik, Baltimore, MarylandThe Israelis should be praised for disengagement of Gaza. What have the Palestinians done to try and make peace besides terror bombings and declining the Camp David accords? Nothing!--Christian, Sacramento, CaliforniaI feel for those who had their land taken away to form the settlements in Gaza and the West Bank. In today's world nobody has the moral right to take another persons land in the name of their religion or by conquest.--Jeff, ColumbusThe pullout in Gaza seems small compensation for years of brutal occupation of the Palestinians. The 50-year takeover of land by Israel and its ensuing destruction of Palestinian lives and land were the original seeds of terrorism.--Charlotte
Our viewers continue to respond to the debate surrounding Cindy Sheehan's actions. 
Cindy Sheehan's son died for our rights.  I believe now we must focus on the Americans who are in Iraq, fighting for our freedom.  We thank them everyday for everything they are doing for us.--BonnieI don't think anything she has done demoralizes the troops in Iraq.  Ms. Sheehan is asking for an explanation from her president.  She is not a shill for the radical left.  That is the propaganda fo the fearful radical right.--A.R.This lady is disrespecting her son and everything he believed in.  He volunteered to serve his country- it was his choice, not hers.  For her to use her son's death to promot her own political agenda is sickening.--MarkMany seem to be missing the point- that Cindy Sheehan is asking the president to answer her questions as a citizen, as well as a mom.I will stand at vigil, as a citizen with the same questions.  Wake up America.--Sally, Saco, Maine
• | 2:35 p.m. ET
Underestimated summer reading (Monica Crowley)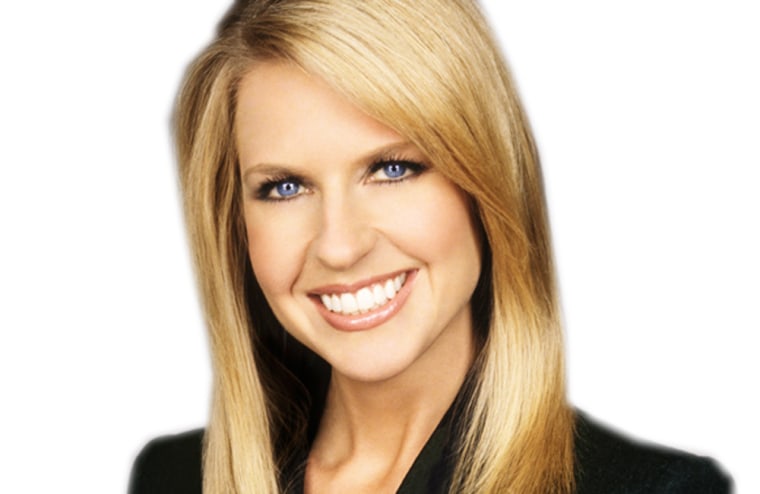 President Bush certainly isn't the first conservative Republican to face jokes about his intelligence.
Ever since he came on the political scene... Mr. Bush has been the target of those who find it easier to attack his smarts, than his ideas.
But somehow his detractors always seem to miss the real George Bush. And they lose elections for underestimating him---his political skills and his intelligence.
Just take a gander at the president's summer reading list.
In five weeks-- he'll plow through three pretty hefty books.
The first is "Salt: A World History."
Don't let the title throw you: there was a time when salt was as valuable as oil, giving rise to climactic battles and international intrigue.
The president is also reading "Alexander II"-- the last great tsar.
Alexander was one of the first world leaders to declare war on terrorists-- his were Russians, angry at his reforms.
And finally on the president's bed stand is "The Great Influenza"....the epic story of the deadliest plague in history. The title of that one, pretty self-explanatory.
So, all in all... a pretty sophisticated reading list if you ask me... much more sophisticated than my own beach reading. So, opponents of the president: go ahead and continue to underestimate him.  Because while you are off doing that, he'll be busy reading important historical works and running the war on terror.
• |
Pawn or patriot?
Many of you have e-mailed us your thoughts on Cindy Sheehan- the fallen Iraqi soldier's mother who has become- in many ways, the new face of the anti-Iraq movement.
Your e-mails:

Cindy Sheehan has used her son's sacrifice to launch a political attack on the president, whom she disagreed with before her son's death. The left-wing hangers care only about promoting their political agenda & nothing for Casey Sheehan."
--Arthur, Sonoma, California

Mrs. Sheehan's son volunteered thinking he was doing it for a noble cause. He was lied to and died for a pack of lies. The mother just wants to know what is this noble cause Bush is saying troops are dying for? That's all.
--Laurent, Rockville, MD
Cindy has a right to grieve her son anyway she wants. Even if he volunteered that does not automatically turn off a mother's love for her child. Cut the woman some slack and stop trying to make something political out of it all.
--Wendy 
Cindy Sheehan has completely ignored her own son's mindful sacrifice and allowed herself to become a pawn in a sleazy game for political gain. Not her's of course, unless she does run for Congress!
--Mike
• |
Every dog has his day (Ron Reagan)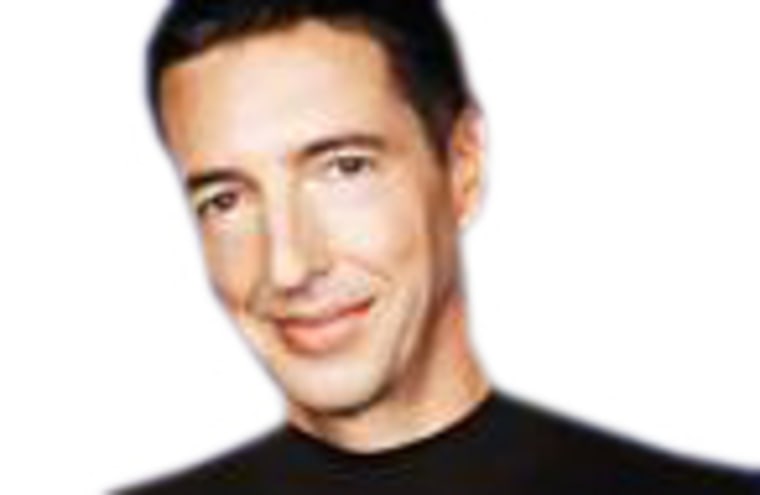 As I know perfectly well, not all of us can be stunningly photogenic. Some are a bit luckier in the looks department than others.
One look at Sam, a 14 year old Chinese crested - that's a largely hairless variety of dog - might lead you to conclude that he's one of the unfortunate ones. Getting on in years, he's covered in warts, moles and blackheads. One eye is discolored by cataracts; the other is milky white. He's virtually blind. He suffers from heart problems, kidney disease and, oh yes, there's the little matter of his hernia. And it's safe to say that, for Sam, every day is a bad hair day. Most people would agree; he's one homely dog.
But beauty is in the eye of the beholder and maybe every dog does have his day. Sam, I suspect, considers himself, if not pretty, at least pretty lucky. When Sam's previous owner needed to find him a new home, there were at first no takers.
You don't really have to ask why. Then, along came Susie Lockheed.
Susie was initially reluctant to adopt Sam. "He didn't look so good then," she says, "but he's looking worse now."
Yet something about Sam's personality won her over. Says Susie, "There's something quite noble about Sam.
Even though he's unattractive, he expects to be treated like royalty." so Susie plays along, smothering him in kisses, feeding him treats and letting him sleep in her bed at night.
And Sam has become something better than royalty. He's a champion. For the third year running, Sam has won the title of "world's ugliest dog." But let's not tell him what his trophy signifies. Let's just tell him he's a winner. Because he is. 
• |
A new kind of triple threat (Monica Crowley)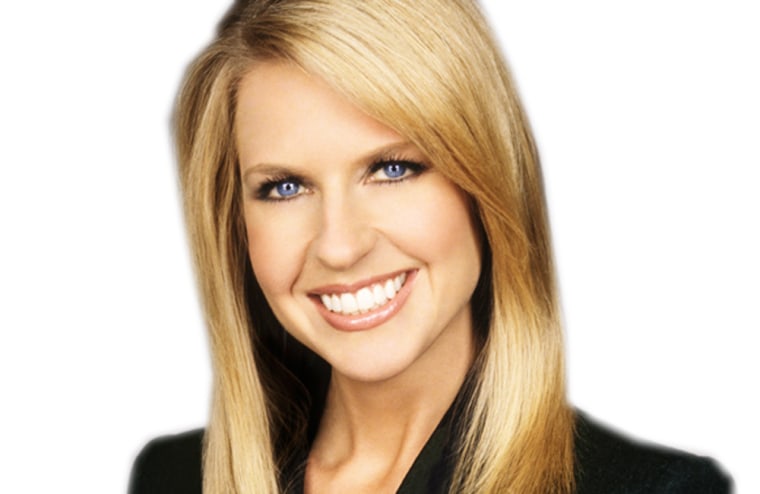 Speaking of cheating… in London, Melvyn Reed had triple bypass surgery- when he awoke after the operation; he was confronted with something that nearly made his heart stop.
It was a different kind of triple threat.
Three women… who thought they were his one and only… all together at the same time.
Turns out he was living as a double bigamist.      
Police say he was married to one of the women back in the sixties… and then the other two more recently. None of his wives knew the others existed- until they all ran into each other outside the hospital- on their way to visit him in the recovery room.
Reed is now out of the hospital- but he may be wishing he were back in.
That's because he's now charge with bigamy after turning himself in to police.  And that's nothing compared to what the wives probably have in store for him.
• |
A night at the ball park complete with peanuts, cracker jack- and a flying fan (Monica Crowley)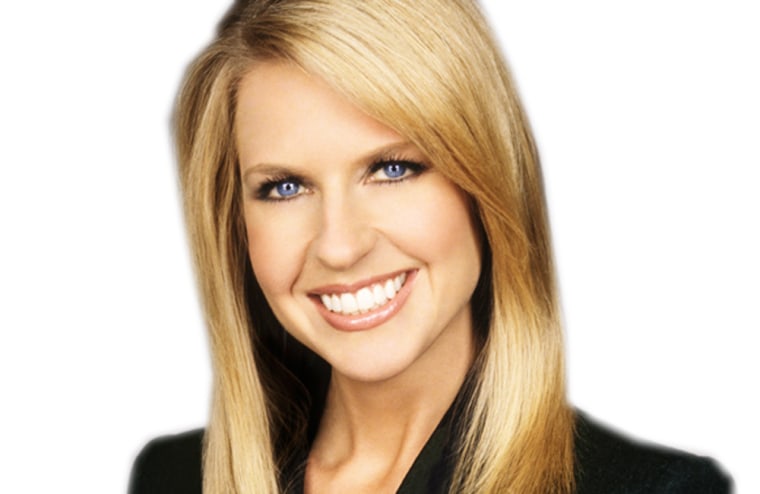 Ah, summertime. A time for lazy days at the beach, reading escapist fare, sipping lemonade, and maybe catching a ballgame or two. There's nothing better on a summer afternoon or evening than going to a major-league park, buying some of those 12 dollar hot dogs and watching the big boys do their thing.      
You expect to see base hits, stolen bases, fly balls, daring plays, and if you're lucky, home runs.  And if you're really lucky, a grand slam. Balls flying through the air-- you expect. You do not expect to see fans flying through the air.
And yet, that's exactly what happened last night at Yankee stadium.
Scott Harper was at the game with three friends, watching shortstop Derek Jeter bunt, and musing about the mesh netting above the lower seats-- the seats right beneath them. Harper and his pals were trying to guess how much weight that netting could hold-- could it hold one person, say, if someone jumped on it? In his infinite wisdom, Harper decided to test it out. He climbed over the railing and jumped. He tore a gash through the netting but did not fall through, so I guess he answered his own question about how much weight it could hold!
Yankees fans- being Yankees fans- started yelling at him, calling him every name in the book- as only Yankees fans can do.  I'm sure they weren't very pleasant names.
Well, police and stadium security weren't too pleased with him either. He was promptly placed under arrest. 
What was this guy thinking? Obviously, not a lot. 
People do stupid things- this guy: case in point.  The lesson here is to not just look before you leap, but think before you leap. And then don't.
Buy a twelve dollar hot dog instead.
• |
What happened to summer vacation?
Many of you have weighed in on our discussion about school and summer vacation.  Many school districts are opting for start dates in mid-August. Some parents don't want their kids to head back to school until after Labor Day, and others say that it's absolutely neccessary.
Your e-mails:
I am no fan of the standardized tests or No Child Left Behind. But, we are falling behind many other countries in education. If we want to compete in this new global economy, we must do a better job of preparing the next generation for success.--Dierdre, Seattle, WAWith poor math and science test scores in the U.S. and the strong focus on good education in other countries, we are doing our country a real disservice by continuing on the traditional school calendar.--Dianne, Burlington, North CarolinaMy children will go back to school on Friday.  I think this is crazy. Summer vacation is from the end of June until after Labor Day.  I'm all for testing but this is ridiculous.  Even the teachers don't agree. Let the children have a normal summer!--Caroline, Florida
The 'other' voices (Monica Crowley)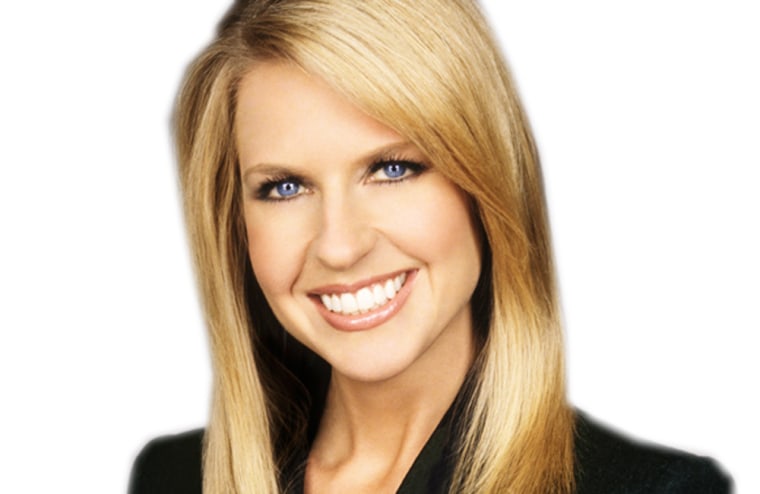 Whoever said there are always two sides to every story-- must not have been talking about national coverage of the war in Iraq.

Turn on the television these days-- and you might get the impression that "everyone" in America is against what our military is doing over there.
Whether it's the mom who lost a son in Iraq... now camped out in Crawford Texas... demanding a meeting with President Bush or the group of so-called "raging grannies" who are joining in protest-- calling for an immediate pull-out from Iraq.
The national media is quick to show us these colorful examples of people protesting the war.
Now don't misunderstand-- I fully support the right of these Americans to speak out.
After all, it's that kind of freedom we're fighting for in Iraq and Afghanistan.

But maybe it's time someone stood up for the "other" voices out there-- the people who aren't causing a media spectacle in Crawford, or dressed up with colorful costumes and signs.

You'll have to read those voices in print-- in America's hometown newspapers.
Like the Western Star in Warren County, Ohio where Carole Hoffman's son Justin was killed in Iraq.

She told the paper's reporter, "Justin believed in what he was doing.  Justin gave his life for the Iraqi people. He knew that was the price he might have to pay, and I stand behind him 100 percent."
Or the Columbia Daily Tribune in Missouri... where Debra Strang is quoted as saying, "As a Christian, I understand the need to help people who are suffering.  I have not changed my mind in regard to the war."

Her best friend lost a loved one in the war.
• |
Presidential science (Ron Reagan)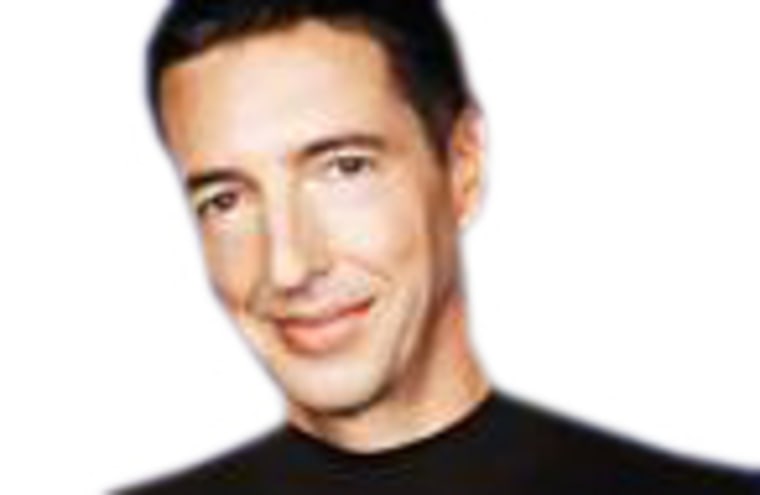 George W. Bush has once again dipped a reluctant toe into the mysteriously controversial topic of Darwinian Evolution. 
Now, Mr. Bush may be many things- President of the United States; Leader of the Free World; Cheerleader-in-Chief for the Global Struggle against Violent Extremism- but Monday's comments make it abundantly clear why no one has ever accused Mr. Bush of being a scientist, rocket or otherwise.
Mr. Bush offered the opinion that "intelligent design," a religiously inspired notion unsupported by science, should be taught in public school science classes alongside Darwin's Theory of Evolution- an actual scientific theory. 
Said Mr. Bush, "I think that part of education is to expose people to different schools of " Well then, he'll no doubt support teaching American schools kids that Osama bin Laden is a misunderstood Arab patriot. 
Mr. Bush went on to say, "you're asking me whether or not people ought to be exposed to different ideas.  The answer is, "Yes."
No, I'm asking why a man with your education advantages and access to information, a man who claims to be interested in promoting academic excellence, would support introducing twaddle into our public school's science curriculum.   

The National Academy of Sciences put it succinctly saying, "The claim that equity demands balanced treatment of evolutionary theory and special creation in science classrooms reflects a misunderstanding of what science is and how it is conducted…creationism, intelligent design, and other claims of supernatural intervention in the origins of life or of species are not science because they are not testable by the methods of science." 

Question is, will that idea be one to which our President is willing to expose himself?
E-mail RReagan@msnbc.com
The best view on Earth? (Ron Reagan)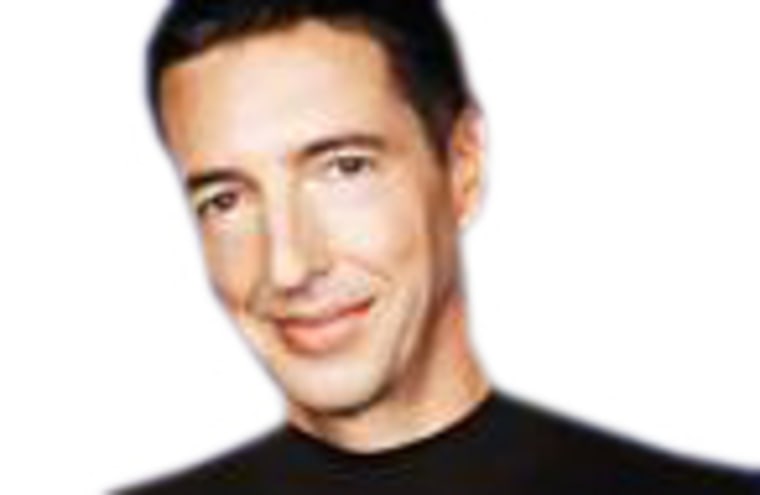 The best view on Earth isn't on terra firma.  It belongs, of course, to those lucky astronauts orbiting above our planet aboard the space station and shuttle, Discovery.
Two-hundred-twenty miles up, zipping along at the thousands of miles per hours, the astronauts enjoy a perspective on our world few of us can even imagine:  rivers winding across deserts to the sea appear as slender threads; mountain ranges barely wrinkle the earth's surface; the cloud tops are far below. 
Only the largest human works- the Great Wall of China, for instance- are visible from space, but according to Discovery Commander, Eileen Collins, other evidence of our impact on the Earth is sadly apparent.
"Sometimes you can see how there is erosion," says Collins, "and you can see how there is deforestation.  It's very widespread in some parts of the world."

We tend to think of the Earth as vast and formidable, somehow immune to our depredations.  From space, it is the fragility of our planet that strikes home.  Says Collins, "The atmosphere looks like an eggshell on an egg, it's so very thin.  We don't have much air; we need to protect what we have."
She adds, "We would like to see, from the astronaut's point of view, people take good care of the Earth and replace the resources that have been used."
We rightly honor our astronauts for their courage, for their willingness to risk their lives for our benefit.  Now it's time to tear ourselves away from the pretty pictures, from the gee-whiz moments.  Now it's time to listen.

E-mail RReagan@msnbc.com

• |
The Hillary battle begins
With exactly one thousand, one hundred and eighty seven days until the next presidential election, several grass roots organizations are already picking their candidates for office.  Senator Hillary Rodham Clinton, seems to be the main focus and many are rallying around her.
"Connected" asks its viewers:  Will Hillary Clinton be a good choice to become the next president?
Your e-mails: 
She is not afraid to fight for traditional democratic beliefs, health care for all Americans, clean air, jobs, social security, a secure America that's not done by invading a nation that had nothing to do with attacking us, having real relations with other countries in the world. -- Ross Blake, Shelly, Minn.It is time to get past Bill, Hill, & George.   Enough!   Give me another group of individuals, new ideas, and new faces. We have been wearing the same old cloths since the 60s. Bill, Hill, George, go away.   Give me new!-- D. L. GrahamI believe Hillary really must put fear in the Republican Party for them to be on her all the time. She is strong, intelligent, has the correct issues in mind, she is articulating and has vision. -- Bob BogdalStrong influential leaders that are female are immediately perceived as a threat to the established male bureaucracy. Any reference to her husband's past actions should be ignored. She must be taken at her word and record's performance.-- John P. McNea III, University Hts., OhioI am a somewhat disillusioned Democrat and I do not want Hillary to run for President in 2008.   Why?   Because she won't win.   Not because she isn't qualified, but because she is a woman and this country is just not ready to have a woman at the helm, no matter how qualified she may be.--Sue, Conn. 
• |
Do people have the right to sue gun companies?
Many of you have been e-mailing "Connected" - reacting to yesterday's discussion on gun control.
The senate is about to pass a controversial bill that would shield the gun industry from certain criminal lawsuits.
Your e-mails:
The constitution does not guarantee our right to have guns. It guarantees our right to arms.   So why does the NRA make the jump to almost all guns being ok---- in almost all cases?--Rory, MinnesotaThere needs to be some kind of protection against more frivolous lawsuits.  If I stab someone to death will their family be able to sue the manufacturer?--GerryThe NRA says "nuisance lawsuits" will cripple the gun industry.  Drug stores have to take measures to assure that dangerous products are monitored.  Why do gun dealers have such an issue?--Andrea, FloridaThere 80 million Americans who own guns, and going after manufacturers is just silly.  We already have laws.  How about if we just enforce them?--Rick, Pennsylvania
• |
War and Sacrifice
It's a tough question-- how much are Americans willing to sacrifice here at home for the war in Iraq? We raised this issue on yesterday's second edition of 'Connected,' and we're hearing from you.
Your E-mails:
If the war in Iraq is wrong- then the soldiers fighting the war are wrong.  I cannot support the killing of innocent people even by 'well-meaning' soldiers who believe they are defending their country. --BJ, Bradenton, FloridaAs this war goes on,the quality of life for Americans and the freedoms we enjoyo are quickly fading.  If the cause was as worthy a cause as in World War II, this nation would be standing in line to serve.--Joshua, New Port Richey, FloridaI have been in the Marine Corps for over two years and since the war began I don't think that America does support us.  We are doing the duty that is asked of us so Americans can sleep in peace at night.  I hope people realize that. --SThe greatest measure of support is still for our citizens to find a recruiting office and join up.  But enlistments are down, which not only indicates a lack of support for the war but also that people believe others will do the fighting.--Steve
|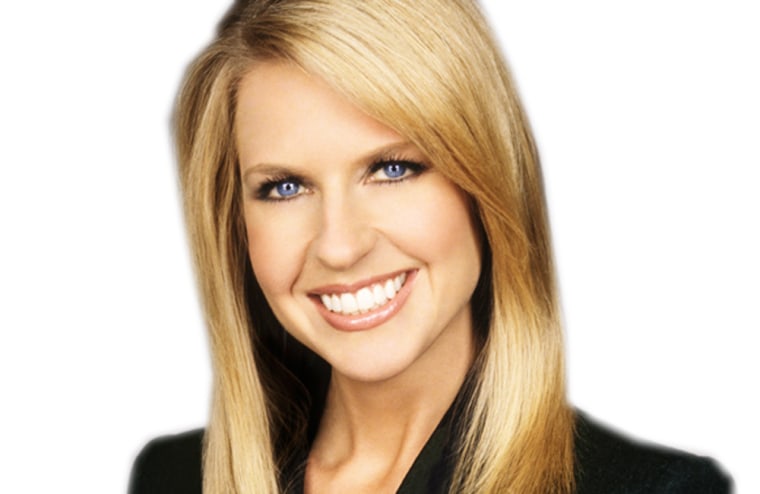 The French seem to find all kinds of interesting ways to fill their days: coddling the world's dictators, selling banned technologies to rogue regimes, and, of course, their favorite pastime: stabbing the United States in the back.
But when not doing any of those choice activities, the French are apparently doing something else they do best: admiring themselves!
According to a new poll, eight out of ten French people check their looks in the mirror at least once a day and say they like what they see. French men are a little more content than the women -- with 88 percent of them liking the way they look, compared to 73 percent of women.
French President Jacques Chirac is in this group, I'm sure, with the way he preens in front of the cameras, perfectly groomed, as he sticks it to the U.S. and makes fun of the British.
Only fifteen percent of the French polled are on a diet, and while forty-two percent said they wanted to lose weight, most of those said it was for health concerns and not because they felt they were too fat.
Of course not.
The French look in the mirror and see perfection staring back at them. Some might say that's healthy self-esteem. I say they're delusional. The French are still dining out on the empire they lost three-hundred years ago.
This Napoleonic arrogance has got to go.
The French certainly do like themselves -- which I guess is a good thing -- since very few others around the world feel the same way about them.

E-mail MCrowley@MSNBC.com
|
The Federalist Society controversy
According to the e-mails sent to Connected- many of you are following one of our topics- the events surrounding Supreme Court Nominee John Roberts.  Some of you are keeping track of that "confusion" over the nominees reported ties to the "Federalist Society."
Your e-mails:
If the president feels Judge Roberts is a good choice, why not answer questions and provide documentation?  Their secretive attitude makes it look like there is something they are trying to hide.--Renee, South FloridaI believe that Judge Roberts will be confirmed to the Supreme Court, and will be an important member of the bench.  I don't feel that he should have to answer questions about his personal viewpoints. --Scott, Phoenix, ArizonaJudge Roberts isn't answering questions about belonging to the "Federalist Society," but according to reports, he wasn't just a member, he was on the steering committee.  That sounds like a member to me.--Mary, MichiganJudge John Roberts is the best choice for the highest court that has ever been brought up before the Senate.  I think that they should do the work of the people- vote on him for the Supreme Court.--Joe
• |
A case for profiling (Monica Crowley)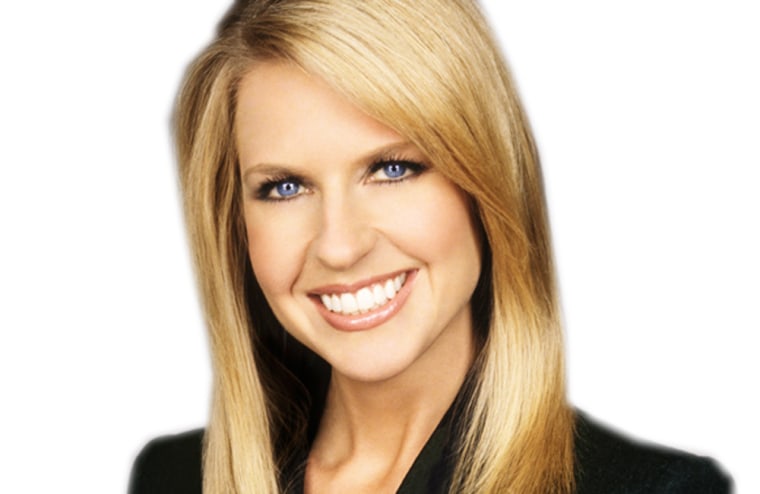 Millions of commuters in the New York region headed in to work today to face another cold reality of the world we now live in: random bag checks. 

Nearly four years after the attacks that forever changed New York, the terror bombings in London have brought another level of scrutiny and security to our daily lives.
The intentions of the police are good -- and most New Yorkers are taking the whole thing in stride. But with 4.5 million people riding New York's subway every day alone you might compare this to looking for a needle in a haystack.

And to make their job even more difficult the authorities have their hands tied by the constraints of political correctness.  The police can't single out passengers based on their appearance they may only search in numerical order.  For example, every fifth or tenth person might be stopped and checked.
Racial profiling is out of the question.
But why?  We certainly know "who" wants to attack us -- Muslim extremists.  And while we should never settle on a single description of what a terrorist might look like, we certainly have a track record to work with.

Whether it's the faces of the men now wanted in the London attacks, the so-called shoe-bomber who tried to blow-up a passenger jet in mid-air, or the pictures of the hijackers who crashed the jets into the World Trade Center and the Pentagon on September 11th.
I'm not suggesting we should stop and search people based "only" on what they look like but it should be one of the tools available to police.  Shaking down a 70-year-old grandmother on New York's subway, just because she's the 10th person in line is a waste of precious time and resources.
Preventing innocent people from being blown-up is a bigger cause than political correctness, or protecting someone's feelings. After all, the terrorists aren't bound to these rules. Their targets can be anyone, regardless of who they might look like.

E-mail MCrowley@MSNBC.com

• |
Justice John Roberts?
President Bush's nomination of John Roberts to the U.S. Supreme Court came as a surprise to both sides of the political spectrum. As a young judge, with a relatively small amount of high court experience, the president's pick to replace Justice Sandra Day O'Connor has been met with controversy.
"Connected" asks its viewers: Will Roberts be able to perform as a Supreme Court Justice?
Your E-mails:
Roberts doesn't need to answer questions about his personal opinions. They have nothing to do with the confirmation process. If most people knew how decisions were arrived at in the Supreme Court they would be appalled. A decision is merely a bargaining chip for the next decision. I vote for your thing this time you vote for my thing next time. Opinions don't matter. -- Richard Kaminski, McKinney, Tex.John Roberts is a stealth conservative candidate.  He really shouldn't be confirmed, but it really doesn't matter much.  The court won't dare overturn Roe v. Wade and our civil liberties will be eroded no matter who is nominated.-- David GonthreauThe democrats have gone on a fishing trip without any bate, since not even the Chief Justice could answer how he would vote on Roe vs. Wade.  What is it with democrats like Durbin; he does not even have a fishing pole on his fishing trip. This Judge, John G. Roberts is the best choice for the highest court in the land that has ever been brought up before the Senate.-- Joe AymondIf this man does not answer questions or produce documents he should go back where he came from, all bush has around him are dishonest thugs like Rove and we are sick of the lies coming out of Washington. We are very tired of bush flip-flopping and all their rhetoric.-- Susan Fontenot, Houston, Tex.
• July 22, 2005 |

Even fruit isn't safe from new technology (Ron Reagan)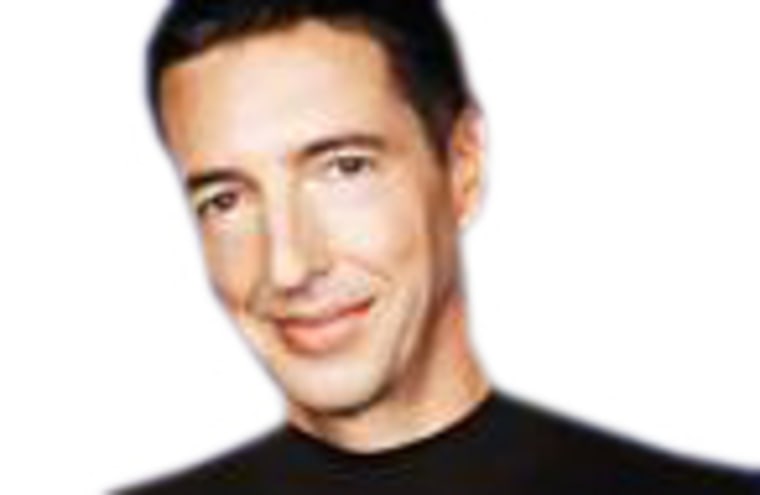 "Shall I eat a peach?" famously asked the poet, T.S. Elliott.  Well, sure.  Just don't choke on that little sticker clinging to the fuzz!
You know the ones I'm talking about: those little plasticine ovals defacing our produce.  It used to be that enjoying a piece of fruit was a pretty straightforward affair.  You bought them, you washed them off; you were good to go.  Not anymore. 
Now, there's the picking and the peeling and the hoping you don't tear the skin which means you've got to eat it right away whether you wanted to or not or it'll spoil.  Thank you agriculture industry.
First, you leech the taste out of our fruit by picking everything before it's even near ripe; then you insult us with this.
Once upon a time, even supermarkets carried good produce.  Now, you can play stickball with the tomatoes.  And when's the last time you found a luscious, juicy apricot at your local food depot.  Uh huh.   That's what I thought.

Well, there's some good news on the horizon.  Apparently, those annoying stickers will soon be a thing of the past.  But don't start celebrating with a fruit salad just yet.  Here's the bad news:

They're being replaced by- get this- laser-etched tattoos.  No picking and peeling those puppies.  Before long, there'll be bar codes and other cryptic numbers burned indelibly into our food.  Now doubt when you reach for a peach, it'll be emblazoned with the word "peach"- just in case you forgot.  I know it's a peach.  That why I bought it!
Message to the agri-corporations:  If I want tattoos, I'll go to a biker convention and if you like bar codes so much, stamp them on your own … foreheads.
Meanwhile, I'll see you at the Farmer's Market.  I'll be the guy hanging around the organic fruit stall, eating a peach the way nature intended. 

E-mail RReagan@msnbc.com

• |

An update from our previous discussion about:
Searching – profiling or safety?

Your E-mails:
Random searches are just an exercise in public relations. Having fools make rules does not make me feel safer. We know what these guys look like, and 99.9% of them are guys. It is time for some rational profiling. -- KathleenI have seen a great deal of coverage of the security measures being implemented in New York City.  I've seen no coverage concerning security measures implemented at Union Station and the Metro system in Washington, D.C. is there a news blackout on this issue or do we really believe terrorists wouldn't dare strike our nation's capitol?-- Karl WaldbauerOfficials are stressing there will be no "profiling." Why not? We're so worried about hurting someone's feelings that we'll waste time and man power to search someone like me?  Let's stop fooling around!-- Betty Ann Snyder, New York CityWhile dogs and machine guns abound at Grand Central, the outlying stations in Brooklyn and Queens were wide open to anyone carrying any type of luggage or package. A smart terrorist would board with their deadly cargo at the easiest point of entry with minimal security. -- David Rhodes, Brooklyn, N.Y.I live in NYC and used to take the subway everyday. Since the London bombing I have stopped riding the train and have switched to the much longer commute of the bus. I like my chances of survival on a bus over the train. But as of today I feel better about the subway due to the searches. My right to be safe supersedes my right to privacy. My right to arrive alive supersedes their right to kill. I don't mind the search on the train, better than dying. -- Johanna, Manhattan
• July 21, 2005 |
Searching – profiling or safety?

Today's attacks in London brought quick responses from all around this country.  Yet beyond increasing the number of those heavily armed officers around trains and subways, what really can be done to protect mass transit?  Possible suggestions are random searches of bags. But whose bags should be searched?
"Connected" asks its viewers:  Could these random searches be considered profiling?
Your E-mails:
We shouldn't just focus on whether or not someone has a bag or not, or their skin color, but all officers should have training on reading body language. We should do more to profile on nervous behavior.-- J. BaleyMaking the criteria for the random searches of people prior to them entering the public transportation areas  public will only make the job easier for the terrorist. They will then know what not to do.   I am so amazed at the information that is made public - a little less detail of our plans would go a long way. -– Catherine BrattThe "War on Terrorism" seems to be less and less effective. We in this country are too politically correct and too worried about offending a race to look at possible terrorists just because they have dark skin. How many terrorists are overweight white guys?-- Kevin Williamson, Cape Canaveral, Fla.Failing to profile will cause more attacks. The bombings are not connected to any other group then middle eastern Muslims. We are foolish to take the course of political correctness and ignore the obvious. I enjoy your show.-- Charles Love, Manzanita, Ore.
• |

SHIELDS & SOURCES
Lawmakers on Capitol Hill held a hearing Wednesday on proposed legislation aimed at protecting journalists from ever having to reveal their sources.  The Bush Justice Department is opposed to these laws.
"Connected" asks its viewers:  Is the government more focused on protecting national security and less concerned about a journalist's right to an anonymous source?
Your E-mails:
I do not believe a reporter should be afforded a shield law when they are trying to cover up a crime, cover up their own involvement in a crime and or push a political agenda. I believe in Judith Miller's case she is really working for the White House. There should be no shield law; it should be on a case-by-case basis.-- Diane AndersonThe real reason that the Bush Administration opposes a Federal Shield Laws for journalists is that such a law would make it harder to hide the lawlessness so rampant in the Bush Administration. It is high time this corrupt administration was held accountable for all its actions from day one.-- J. Mancuso, Perry,N.Y.A  reporter should never be allowed to use a shield law to hide a crime or keep someone who has committed a crime from being caught. -- Karen Massey, S.C.If there is no protection no one will give information, it's that simple, there will be no cases to prosecute.  I understand a prosecutor getting all excited about putting someone away based on a leak but if there were no protection there would be no leak and therefore no case seems pretty simple to me, protect the source at all costs!-- Michael Bresadola
• |
Bush makes a supreme choice

On Tuesday, President Bush officially nominated D.C. Appeals Court Judge, John G. Roberts to replace the retiring Justice Sandra Day O'Connor.  President Bush says he wants Judge Roberts confirmed by the first Monday in October, when the Supreme Court begins its next term.  The Senate could quickly seal the deal if the bi-partisan bickering  can be kept to a minimum.
"Connected" asks its viewers:  Was Roberts a good pick to help determine the future of the judicial system?

Your E-mails:
Mr. Roberts is another right wing extremist, making our highest court more lopsided than before. I would like to see a more moderate judge appointed to help level the playing field.-- Bob, Springfield, Ill.What does the President mean and why does he feel it necessary to say that his nominee to the Supreme Court is "a good man?" Being a good man, whatever that means, is hardly a major qualification for someone to be one the of head jurists in this country.-- Julian Thomas, Freetown, Mass.Being steadfast, nice, intelligent is one thing, however, personal convictions and values are quite another. Until I hear Judge Roberts respond on the latter we all should be neutral. Several times this administration has twisted the facts to suit there needs.-- Mike, Philadelphia, Pa.I have seen nothing to suggest that Judge Roberts is anything other than a patriot who is interested in preserving the rights guaranteed by the constitution. If we need to amend the constitution, perhaps we need to do it the hard way and start petitioning each state.-- MadeleineFrom what I've seen, Roberts seems smart and, while I likely won't agree with him, I'm confident so far that he won't just bend the Constitution to meet his needs. I'd of course like to know more, and I expect heavy questioning, but my early thought is to confirm.-- Aaron Allermann, Watertown, Wis.
• |
Prime Time Pick

Today is one of the biggest decision days the Bush White House has ever had.  At 9 p.m. ET, President Bush will reveal his choice for his first choice to fill the Supreme Court vacancy left by Justice Sandra Day O'Connor.  Plenty of speculation is occurring over the potential pick and their views.
"Connected" asks its viewers:  What characteristics do you think President Bush will use in picking his nominee?
Your E-mails:
I believe that a nominee should hold one political value.  He and she should interpret the law. Any nominee that does not have this value should not be considered whether he or she is far right, left or moderate.  Can we get someone in the Supreme Court that will up hold this tradition?-- Shawn Rivera, Fredonia, N.Y.Listening to the debate it sounds like the judges are running for political office not is a Supreme Court Judge. Jurisprudence selection process has forgotten judging skills or wisdom. It is a sorry state.-- Bob Malin, Charlestown, R.I.I am prepared to compliment Bush if he nominates a middle of the road conservative. But, Bush is not a person who has acted to unite the country. Bush has done just the opposite, divide and conquer has been his strategy.  -- James C. Dunn, San Diego, Calif.

• |
Flip-Flop Flap (Monica Crowley)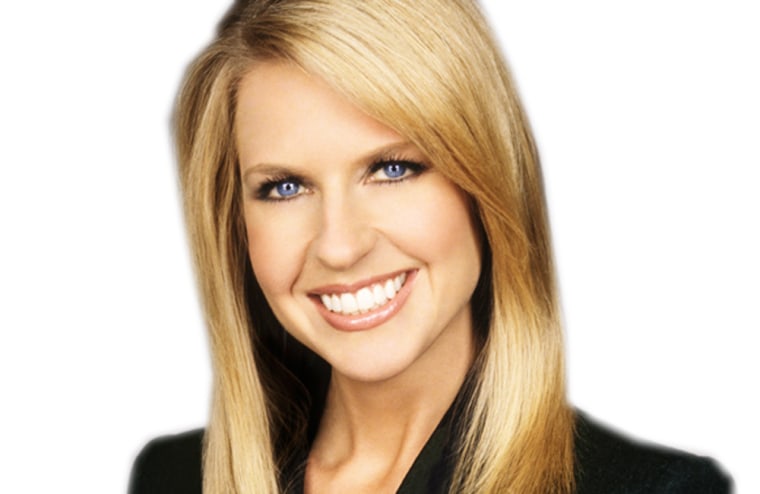 During the last presidential campaign, we heard a lot about "flip-flops."  Given Democratic Candidate John Kerry's penchant for changing his position on issues, according to whichever way the political winds happened to be blowing.
But now, there's a new kind of flip-flop scandal hitting Washington.  And for once, it doesn't involve John Kerry.  No, this flip-flop scandal involves actual flip-flops, as in the barely there beach foot attire.
On July 12, the Northwestern Women's Lacrosse team joined 14 other NCAA championship teams for "Champions Day" at the White House.  Members of the Northwestern Wildcats showed up to meet the President of the United Sates, wearing dresses or skirts and flip-flops.
Pardon me, but a day at the White House is not a day at the beach.  You do not show up to meet the Leader of the Free World dressed as if you are about to slather on some Coppertone and catch a wave.
Whatever happened to respect for the office of the Presidency?  Once, when I was working with former President Richard Nixon in the early nineties, he was scheduled to take a trip.  Since I didn't think I'd be seeing him that day, I wore jeans to the office,
But, when his plane wasn't able to take off, he started making his way make to the office.  I ran out and bought a whole new outfit, shirt, blouse and yes, close toed shoes and changed before he arrived.
It was a matter of respect for him, and for the office, he once held.  Flip-flops in the White House?  Unthinkable!
But to the girls' credit, they are turning the controversy into something positive.  The players plan to auction off their White House flip-flops and give the proceeds to a ten-year-old girl suffering from a brain tumor.  Good for them.
But FYI- to anyone with future plans to visit the White House.  The dress code is jacket and tie for men, closed toe shoes for women.  The ghost of Lincoln is watching!
E-mail
• |
Conversion Camps? (Ron Reagan)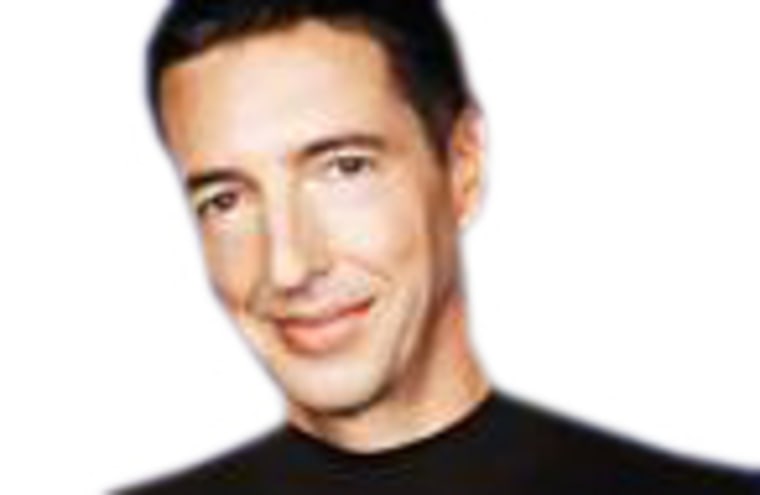 Summer's here, meaning thousands of kids are heading off to camp and participating in a host of familiar activities: hiking,  canoeing, archery, re-programming their sexual orientation.  Don't you remember that from your summers at camp?
It's part of the so-called refuge program, one of several similar efforts to turn gay teens straight.  When a 16-year-old gay Tennessean known only as Zach blogged about being forced to attend one of these camps, other bloggers jumped in and the issue reached new prominence.
According to the Reverend John J. Smid who runs the program in question, the goal is to put "guardrails" around the teens' sexual impulses.  To that end, there are rules:  no secular music, no more then fifteen minutes behind a closed bathroom door, no contact with other gay folks, and, for reasons I'd rather prefer not to imagine, no Calvin Klein underwear.
Reverend Smid himself claims to be a recovered homosexual.  He goes on to say, "I may see a man and say, he's handsome, he's attractive, and it might touch a part of me that is different from someone else." 

Reverend, that would be the gay part.
At the heart of this is the notion that people choose to be gay so they can chose to switchback.  Common sense suggests otherwise.  Remember coming home from school and telling your parents you decided to be heterosexual?  I didn't think so.
But the homophobic fringe clings to this mean-spirited fiction so they can deny that issues like same sex marriage are matters of civil rights.  After all, if certain people are simply born gay, it wouldn't be fair to persecute them.  So, to stave off this uncomfortable reality, they induce in vulnerable teens the same self-loathing that so obviously troubles men like Reverend Smid.


E-mail
• |

Defending Karl Rove
Karl Rove is still making headlines as top Republicans say its time to ease up on the White House aid.  However, Democrats say the evidence continues to raise troubling questions. 
"Connected" asks its viewers:  Is it time to let Rove go or is his a victim of partisan attacks?
Your E-mails:
Based on the law, as it was written, there was no specific intent, the "victim" was not, and had not been in, a covert position for almost six years. Her husband had "outed" her on his own website.-- Charles Todd , Sun City, Ariz.I am not as concerned with the credibility of Karl Rove or even Joe Wilson than I am with the credibility of the Media in the way each of the major news organizations are portraying the issue. -- Clifton Dick, Front Royal, Va.This man has violated the National Security Act.  He has "confirmed" a classified fact and that is against the law.  If you or I worked in a classified environment our security clearance would have been pulled immediately.  Karl Rove should have reported this leak immediately and should not have said anything to any person not having a "need to know."  That is the law.-- Frank, Montgomery, Ala.Rove should be fired but he won't.  The White House always does the perfect spin and makes everything look like partisan politics.  He knew what he was doing when he sent out that e-mail and he knew he was publicizing Wilson's wife even though he probably knew she was an undercover operative. -- Mary, N.J. Republican or democrat, we are all Americans.  If Rove leaked classified information, he jeopardized the security of our country.  Americans should put politics aside and let Rove be judged by his actions and not his affiliations.   -- Nancy Cole
• |
People just can't seem to get enough of Karl Rove.  More wrote in to further discuss the recent developments in the story.
Rove under fire

Your E-mails:
Today's new revelation from an attorney who has reviewed the grand jury transcripts is not only a bombshell that seems to partially exonerate Mr. Rove, but I believe that it is in itself a crime since grand jury transcripts are supposed to be secret.  Why has there been no discussion of this crime? Is it possible that this is another "carefully orchestrated leak?"-- Dennis Pollet, Calif.The fact remains Plame was a covert CIA agent.  It does not matter if it was last year or 60 years ago.  Her past assignments could have repercussions today and in the future.  The exposing of her identify could put those she worked with now and in the past in danger.  It was not Carl Rove's place to confirm anything.  The matter should have been taken to the President and his National Security Council.   -- Nancy Wills, Ore.By saying Rove was just confirming information to a reporter that let's him off the hook is ridiculous.  In his current position, he should not be confirming or denying to anyone other than his boss that a person works for the CIA, no matter their position at the Agency.   -- Norma Johnson, Wash.The Plame disclosure is at best a credibility issue and at worse a national security issue.  Either Rove lied to the President and his representatives or the President and his staff lied to us.  If there was nothing wrong with what was done, why didn't they tell the truth at the time?-- Keith, Colo.
• |
An update from our previous discussion:
Rove under fire
Your E-mails:
Which President hasn't had someone done something, not necessarily wrong, but questionable? Just look back to the Clinton years and some of the questionable things that Hillary did and now she will most likely run for "president"? Which "criminal" is worse?-- Glenn RasmussenA bipartisan investigation needs to take place and the administration should be transparent about the entire matter. This is not a political game a person's security and life was put in jeopardy and we cannot allow this administration to cover this one up.-- Michael PerezThe White House more than likely knew that Rove leaked info about Wilson's wife but they were careful not to go to the point of breaking the law. It is common practice for this administration to go after anyone that bucks their agenda and that is what Wilson did. Rove is too big and important to be fired no matter what he said. -- Jeff, OhioPresident Bush made a statement 2 weeks ago "I am loyal to my friends." The good of this nation is not contingent on Bush's loyalty to his "friends" but his loyalty to his country.  Bush was elected to uphold and defend the Constitution, not to be loyal to his "friends."-- Wilberta Berry
• |
Rove under fire
Ambassador Joseph Wilson husband of ousted CIA agent Valerie Plame, broke his silence this morning, telling the Today Show that it is time for Karl Rove to go.  The President refuses to condemn Rove until all the facts are in, causing a political wedge once again between the Democrats and the Republicans.
"Connected" asks its viewers:  Should President Bush take action against Rove or should the story be further investigated?
Your E-mails:
Republicans want everyone to just "get over this."  Well, they weren't too quick to get over Clinton and Monica.  The question here is about the simple truth - they demanded it of Clinton and now do not demand it of Rove or for that matter anyone else in this administration.-- Jeanne Walker, Middletown, N.Y.Whether or not Mr. Rove is guilty is up to a jury of his peers neither the media nor the president.  He is innocent until proven guilty. So under the Patriot-- Bob Hennings, Las Vegas, Nev.It's interesting to see the renewed energy expressed by the White House Press Corp in recent days in covering the Karl Rove/ Valerie Plame issue. I can't help but wonder if this is a result of the jailing of one of their own and this is a little pay back. Is this what it takes for the press to finally start doing their job and questioning a White House that stonewalls the press and hides much of what they do.-- Peter Bennett
• |

Discovery launch scrapped!
The United States return to flight dreams were put on hold today when a technical glitch postponed the launch of the space shuttle Discovery.  Only two years after the explosion of Columbia NASA claims to be taking every precaution to secure the safety of the astronauts and the shuttle.  Family members of those lost in the Columbia explosion have applauded NASA's efforts to perfect the shuttle, yet some people feel it may be time to end this chapter in space exploration.
"Connected," asks it viewers:  Are NASA and the space program obsolete or should the government continue to allocate money to them?
Your E-mails:
Although I think I understand the need for space exploration and yes there have been great technical advances that are now used in everyone's daily life.  I do not see where the billions of dollars spent on today's space program do anything to address the problems we face today.-- Jack KrolI think space flight and NASA represents the best that we have to offer as a nation, and as the human race.  It says that we can come together and achieve great things.-- Dustin Weber, Waunakee, Wis.I think there should be more spending because science is worth the resources committed but I would prefer increased oversight of funds already allocated to NASA.  Furthermore, would recommend that NASA and the Federal government improve efforts to ensure greater consensus in the "scientific community" that NASA's program priorities are optimized.  -- Paul L., Spring, TexasSooner or later life here on earth will cease. We are destroying our resources faster than we think not enough rules on conservation to much waste and our energy supply is a mater of years before its exhausted. We need to migrate to a new world. -- Robert MeridanSince 1981, NASA has lost 50% of its original multi-billion dollar shuttle fleet and killed 14 astronauts because of flawed engineering and very bad management.  How can any American believe the stodgy bureaucracy running the space agency today has changed in just two years?  Clearly, they didn't after the Challenger.  --Dan Cole, Los Angeles, Calif.There is no way that I would get on a space shuttle. They are built to crash and burn at this point in time. Way past obsolete. There were articles out to that effect before the last crash and burn, they were never meant to be used this long from what I understand of the issue. Just another form of self-aggrandizement and self-indulgence, collectively, the actual actors are special people and the rest of you are living vicariously.-- Keith Melhus
• July 12, 2005 |5:15 p.

Tracking the London terror
Scotland yard detectives are focusing their attention on four men, three of whom are believed to be from the West Yorkshire region of North-Central England.  A section of this area, Leeds, was the site of several early morning raids today and investigators are saying the four suspects acted together and they believe one of them died in the blast last Thursday morning.
"Connected" asks its viewers:  What effect do these new developments have on the War on Terror?
Your E-mails:
These are the reasons people in the Middle East are angry.  There can't be any dialogue between them and us if we don't listen to their grievances, no matter how misplaced we think they are.  Let's get down to the heart of their hatred of us and begin to work things out!--JulieAny rational person would not blame the U.S. and UK for the terrorist acts in London (or U.S.) but anyone who doesn't believe that any foreign policy that bombs other countries and collaborates with negative regimes is not facing reality.  You reap what you sow is an accurate of describing the situation.-- Sonya RamseyWhether the violence is perpetrated from the U.S. or the other side, as we can clearly see, violence begets violence.-- R. Gimbel, Seattle, Wash.  I weep for the USA and for the UK for all the victims of terror attacks within and out of our countries, we stand together and defeat the enemy.  Start protecting your own people.-- Jenny, Fla.There is another perspective for the reason for these insane attacks on western governments and our people.  When international law suits western purposes, it is embraced and when it doesn't, it's ignored.  If terrorist attacks are to be curtailed, consistent and fair policy has to be embraced concerning the middle east.-- Neil , Pompano Beach, Fla.

• |

INXS lives on (Monica Crowley)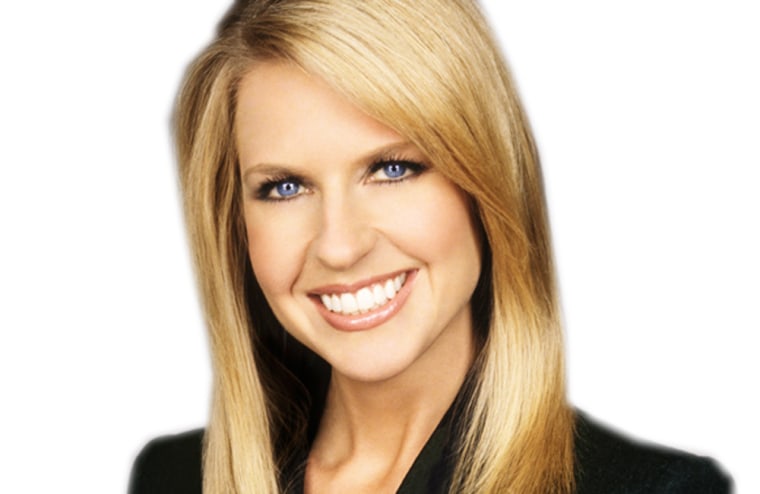 In the past on this program, I have shamelessly fawned over Duran Duran, waxing rhapsodic over the musicians who represented my first real celebrity crushes.  But there were other eighties groups I loved and INXS was one of them.

Simon Lebon of Duran Duran may have had my heart, but Michael Hutchence of INXS was a thrill to behold.  A breathtaking hunk in his leather pants, slithering around the stage like an eighties version of Jim Morrison.  The wild hair, the bedroom eyes, and that voice; he oozed sex appeal.

But, like many rock stars, Hutchence has his demons, and a few years ago, he tragically took his own life.  Without their front man, INXS fell into obscurity, their music considered a vintage relic.
 
But now comes Mark Burnett to the rescue!  Burnett is the brains behind such reality his as "Survivor" and "The Apprentice."

And now, he has set his sights on replacing Hutchence.  Tonight, CBS will debut "Rock Star: INXS, " in which 15 contestants will live in a Hollywood mansion and be mentored -- if that's what you want to call it by real life rock star Dave Navarro.

The winner will become the new lead singer for INXS, record an album with the band, and lead its new worldwide tour.
I have never been into reality shows, but this is one caught my attention.  Nobody could ever really replace Michael Hutchence, at least in my eyes, but the idea that the winner of this reality show could go on to do something "real" is interesting. 

Most reality TV winners break up, break down or just fade into obscurity.  This one could have a real rock star career.  And I don't know about you, but I am already getting my demo tape ready!

E-mail MCrowley@MSNBC.com
• |
An update from our previous discussion:
Media ignorance in Plame case

Your E-mails:
So where is this "liberal media" that we keep hearing about.  It seems any story that would be damaging to the Bush administration, Karl Rove and the Downing Street Memos, seems to only take up a few seconds of cable and network news programs, as well as being lost somewhere in the middle of newspapers.  The only real media I see is on the opinions pages of some newspapers and the bloggers on the internet.  -- Jonathan Smith, Valparaiso, Ind.Here we go with playing with words —what Rove did was intentional; he did it to destroy a man and his wife because someone dared to speak against the ulterior motives of the Bush administration.  This is a crime. The media has shown such cowardice is going for a "good real story".  And this case has too much covering up not to lead to something very interesting when it eventually comes out. -- Paulette Clark I think the most shameful thing about this is what it says about the media, they're all afraid.  Afraid, in this case of Karl Rove.  Before this, afraid of looking bad or looking too liberal.  -- H. Zilbert, Los Angeles, Calif.
• |

Media ignorance in Plame case

In September 2003, President Bush said he was eager to get to the bottom of the issue of the undercover CIA operative whose name was revealed to reporters.  Sources are now saying that White House Adviser Karl Rove may have been responsible for the leak to "Time Magazine's" Matthew Cooper. 
"Connected" asks its viewers:  "Do you feel too little is being reported on Rove's potential mishap?"

Your E-mails:
I am amazed at the dearth of news regarding Karl Rove's treasonous act.  What little is being reported reads more of an apology for inconveniencing the "great genius" with reportage.  I realize that actual investigative journalism is a thing of the past and you will only print/air that which will garner further access with the White House.  My question to you is "what the good is access if it is only access to further lies -- Kerry Rottenstein, Toledo, OhioKarl Rove outing Valerie Plame (Wilson's wife), a covert CIA agent, is treason during war. Investigate and report on this! Don't ignore or wimp out on this one. It opens up the whole enchilada about this sorry war in Iraq.-- Tom WooldridgeThe underlying question, that is seldom addressed, is:  why did Novak out the CIA agent in the first place.  It was for purely political reasons and had no journalistic value.-- Rory, Winona, MinIt seems to me that the main issue keeps getting missed by the media which is whether Rove knew Plame was an operative or not this administration is more interested in political retribution than the truth which serves America.-- Charles E. Hunter, Fredericktown, OhioWhere is coverage of Karl Rove's leaking to reporters? Where is the public outcry over a White House source outing an undercover agent? Why does Karl Rove still have a job in the Bush White House? It makes you wonder just how liberal the media is, that this story has so little coverage. It smells like another right wing cover-up to me. -- Kristi Lamarca
• |

Facing Terror (Ron Reagan)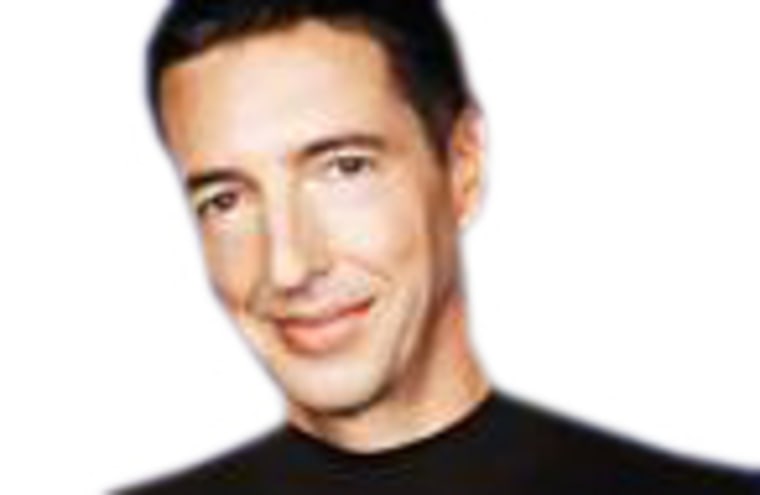 The bombs that went off in London yesterday resounded with a sense of inevitably not finality.  They were the end of nothing:  certainly not innocence -- we lost that long ago.  Nor were they a beginning.  Terror, in one for or another is as old as we are.  This has happened before.  It will happen again.
These blasts, wherever they occur -- Iraq, Israel, Britain, Spain or here at home -- are now woven into the soundtrack of our lives.  How we dance to their ugly tune is up to us.
The British and others more accustomed to these atrocities than we are offer a good example.  Today, all over London, a bit wary perhaps, but determined.  Birds are still singing, buses are running, life as they say, goes on.
Terror is a perversion of the urge towards life.  Those who indiscriminately attack the innocent are themselves a perversion of the human impulse towards compassion.  Clever as they may be, they fail to grasp the elemental truth that we are all connected, that what we do to others, we do to ourselves.
Terrorists, no matter how horrific their assaults, cannot bring down nations any more that they can create civil societies.  Their real target is the reptilian brain.  They traffic in the base of emotions of fear and panic and these emotions, left unchecked can lead us to bring ourselves down, to subvert the values around which we order our lives.  This is the only victory available to the bombers and we must not allow it.
Birds are singing, buses are running and life -- our lives--go on.  Because they must, because they will, no matter what.

E-mail RReagan@msnbc.com

• |
Terror strikes London
On the day after the terrorist attacks in London, officials are warning that more attacks could be imminent.  An European group that says it's affiliated with al-Qaida group claimed responsibility for yesterday's bombings leaving people questioning the War on Terror and the safety of transportation systems.
"Connected" asks its viewers:  How are you reacting to the news of the latest terrorist attacks?

Your E-mails:
We started losing the war on terror when our government lost interest in getting Bin Laden and the al-Qaida. We should not have stopped until he was captured or killed and our government then should have concentrated on al-Qaida cells all over the world. Wiping out al-Qaida would have been a strong warning that we would have no tolerance for terror groups.-- Doris Everett, Many, La. Al- Qaida's ability to exploit the implicit weaknesses in a major city's security measures shows just how vulnerable to terrorist attacks we really are.  Bush's foolish shift in the "war on terror" from our real enemy – al-Qaida, to launch an elective war against a country that posed no threat to us, has left us less safe as the ranks of terrorists have swelled. -- Greg Horak, Hicksville, N.Y.
Why do people continually bring up the war in Iraq when talking about current terrorism such as in London? The world was under attack from these cowards long before Bush went into Iraq. Embassy bombings, The USS Cole and the WTC disaster preceded any military involvement in Iraq. There would be a greater risk of terrorism in this country and in the world if our brave and well-trained troops weren't fighting terrorism where it lives and grows in Afghanistan and Iraq. We need to focus on the task at hand instead of pointing blame.-- Dave JonesIt seems we are always barking up the wrong tree when things like the bombings in Britain happen as they also happened here in the U.S. When we attacked the al-Qaida in Afghanistan we were on the right track but then we had to follow a personal vendetta of our President and his cronies with the invasion of Iraq. When will we find our way and follow the true enemy, the jihads of the world.    -- Dick Youngs, Windsor, Calif.
• |

A sad day for journalism
Earlier this afternoon, New York Times reporter Judith Miller was sent to jail for refusing to testify before a grand jury investigating the leak of a CIA agent's identity.  Another reporter, Matthew Cooper of Time magazine, agreed to testify before the jury claiming his source gave him permission,  allowing him to escape incarceration. 

"Connected" asks its viewers: Is Miller's sentence a violation of the freedom of the press or justice served?   

Your E-mails:
Judith Miller ought to have been locked up long ago, or at least out of work, for her part in convincing a majority of Americans that —fact and common sense to the contrary, notwithstanding— Saddam Hussein had WMD that threatened the US and justified a war.  You'd think she'd have learned her lesson after that, and stopped taking off-the-record, self-serving calls from government officials.  -- Steve Mercer, N.Y.While the administration has the goal of promoting freedom and democracy in the Middle East, reporters Judith Miller and Matthew Cooper are ordered to reveal their confidential sources in the "outing" of CIA agent Valerie Plame.  This is a "chipping away" at one of our basic freedoms and will lead to the denial of other freedoms we hold dear-- Jeanne StevensI hate idea of Judith Miller going to jail, but oh how I admire her for having the courage of her convictions. This judge and prosecutor just awarded the woman and girls of this country a heroine that will be long remembered; I just wonder how they are going to deal with that.-- Carole, West Valley City If the public has the "right to know" the name of one CIA agent and the press feels its sources should be protected, then the public has the right to know the names of all our CIA agents.  Why not run a list of them on the front page of the New York Times and their positions?  After all, we have the right to know.-- Frances Pryor, Allentown Pa.The question we need to ask ourselves is what a super coward this high-ranking official in the White House is.  A person who would allow Judith Miller to go to jail is one who has neither principle nor integrity.  He is hiding and afraid to face his indiscretion.  His act of disclosing Valerie Plame's name proves his character and intent.-- Lumarion Conklin, Flagstaff, Ariz.
• |

An update from our discussion:
London tops Paris in Olympics bid

Your E-mails:


The French may be arrogant but they were also right while the U.S. is easily as arrogant and often tragically wrong.  -- Russell Kaye, Shrub Oak, N.Y.I have to say it made my morning. To wake up and hear England got it and not France. Then heard about the remark Mr. Chirac said about English food. Well Mr. Chirac, care to taste some humble pie, bon appetite.-- Barbara, N.Y. It is too bad that Paris was not selected as the host of the Olympics. It already has tremendous experience handling large crowds, as it demonstrates every year with the Tour De France. Most of the venues, which could hold Olympic events, are in place.-- Stephen Hearn
• |

London tops Paris in Olympics bid

In a surprise moment, London beat archrival, Paris to win the prize of hosting the 2012 Olympic Summer Games.  The French are not known for being humble people and the overconfident French president Jacques Chirac made his final Olympic bid speech in French, even though everyone else was speaking English.

"Connected" asks its viewers:  Did French arrogance cost Paris the games?
Your E-mails:
It amazes me that there is so much hatred of the French in this country.  Have we forgotten that they financed and sent arms to Washington to help us win the Revolution?  Should we ship the Statue of Liberty back to the French since we hate them so much?  Get over it.The fact Americans still take glee from the French not getting the Olympics is just another reason why the rest of the world views us as arrogant. Why this even merits a question of the day is beyond me. This nation is slowly evolving into a fat, conceited figurehead that is moving further away from what our Founding Fathers desired for us.I think it's great that France got the shaft on the Olympic nomination.  I see France as our subtle enemy, they've sure haven't been our friends.  I have been to Paris, France a couple of times and I did see some of the anti-American sentiment.
• |
An update from our previous discussion:
O'Connor retires, now what?
Your E-mails:
If the President wants to bring unity to this country he needs to appoint a good jurist, not ideaologue, not a conservative, not a liberal, but a good jurist who decides each case on its own merits.  I do not see that coming, because in spite of all the President has said and done since he took office, he has split this country right down the middle.  The cause of this split is the President and that is the legacy he will leave when he exits the presidency.  -- Marilyn K. SamplesAs a woman, Sandra Day O'Connor respected the woman's privacy in reproductive matters.I can only hope that all the "men" the President is considering for nomination will also respect a woman's right to make all reproductive choices a matter of privacy.-- Dorothy, White Salmon, Wash.If the President nominated a moderate person to the Supreme Court, perhaps people would stop feeling that the Republican Party has been taken over by the religious right.-- MaggieI don't understand why we spend any time at all talking about abortion when we should spend all of our time removing Bush and his fellow evildoers from office.  Our country will be nothing until this happens.-- Craig Cheatum
• |

O'Connor retires, now what?

For the first time in 11 years, there's a vacancy on the Supreme Court.  Sandra Day O'Connor, the first woman to ever serve on the Supreme Court, has decided to retire.  The Bush administration will now  develop a list of potential replacements. 
"Connected" asks its viewers:  Will the rightdecision be made in electing a newjustice?
Your E-mails:
Perhaps the necessity to confirm a new Supreme Court Justice will reveal how distorted the meaning of "conservative" and "liberal" have become.  For example, a deeply religious, conservative justice would respect the Founding Father's realization that religion should have no association with the Federal government in any way and a truly conservative justice would decline to rule on the abortion issue realizing that it is a conservative value that /individuals/ must make this difficult, individual decision, not the law.-- Paul Ingle, Mesa, Ariz. Well, it's time to start packing.  With the conservatives in charge of all three branches of Government and the Media I foresee dark days ahead for Freedom, Civil Rights, and the United States of America.-- Scott, Redmond, Wash.The Republican must be wary of any decisions they make while in power. They have the power to leave a legacy with a minority group of constituents, but the real question is the effect on their political careers in general. I believe the Republicans will rue the day they do not find a replacement with a high consensus among the Senate. The days of Republican power are in the hands of the Republicans; their future is their choice.-- Eric S., Maple Grove, Minn.Let's hope that President Bush can refrain from dividing American society once again by nominating a moderate Supreme Court Justice who doesn't have an agenda. But considering the past 5 years, I don't see much hope. -- Christine Sellitto, Brooklyn, N.Y.



• |
Fit to be tied (Ron Reagan)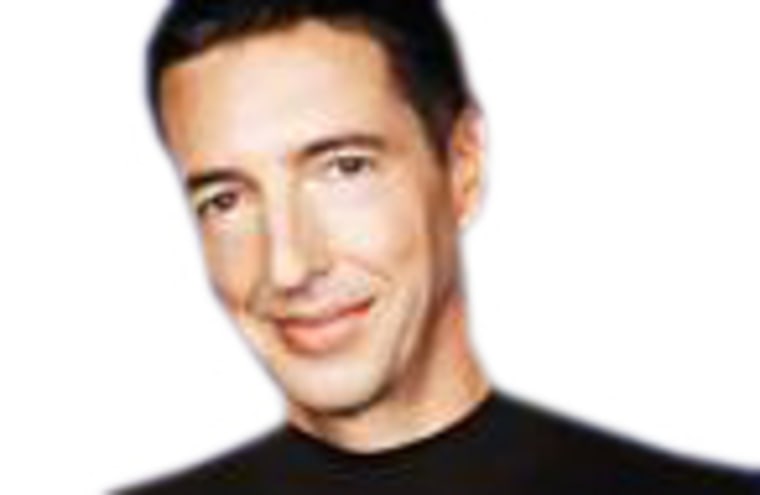 If you've watched "Connected" more than once, you might have gotten the impression that I'm not too found of a certain fashion accessory commonly referred to as the necktie.  You are correct.

I'm not evangelical on the subject; as far as I'm concerned, people should be free to dress as they please, -though, I'll admit, thong wearing men in restaurants would be a bridge too far.  Some of you will disagree and have probably already written me off as an old hippy most comfortable in jeans, sandals and tie-dye, which is mostly true.

But now, my tie-unfriendly outlook has gotten some official backing from the British government no less.  Cabinet Secretary, Sir Andrew Turnbull has decreed that civil servants in his green and pleasant land can doff their cravats when the weather turns steamy.  Who'd have thought we'd hear such fashion sanity from the country of Bowler hats and powered wigs?

Ties are fundamentally silly items.  They flap around annoyingly.  They fall into your soup.  Good ones are tres expensive; the cheap ones are, frankly, embarrassing.  They constantly go out of style:  Are they wide this year or narrow?  Patterned or striped?  Brightly colored or muted?  And don't even get me started on bow-ties!  With all due respect to my colleague, Tucker Carlson, what grown man wants to look like he was dressed up by his mother?

Plenty of smart people have made it a habit to eschew neckwear:  Bill Gates; Steve Jobs; Socrates.  And now, the British government has made it respectable for the rest of the U.S. to follow suit, no pun intended.  Now, don't get me wrong.  I don't want to offend.  It its that important to you, I'll be happy to wear a tie to your next function, provided it's your funeral.

E-mail RReagan@msnbc.com

• June 30, 2005 |5:15 p.m. ET

An update from our previous discussion:

Should confidential sources be relinquished?
Your E-mails:
As with Watergate, the Iran Contra situation, and corruption in Government at any level, the press are on the front lines of defending the people of our country from wrong doing by it's elected and appointed leaders. In this context, the press is the people's advocate.  A true democracy cannot survive without a free press. In fact, abridging the freedom of the press is a particularly dangerous signal that a country is no longer a free and open society.-- Mark and Lyn, Buffalo, N.Y.Matthew and Judith did not do anything wrong. Sources should be kept confidential.-- Jerry DugganEach case should be weighed on its merits.  If the source is trying to cover up government wrongdoing, then he is committing a crime and the journalists are protecting a criminal.  If the source is a true whistleblower, uncovering government wrongdoing, then he/she should be protected. The issue is government wrongdoing and someone, clearly, did something wrong to reveal Valerie Plame's job as a CIA operative.-- Jean TolesIf someone decides to reveal information anonymously they indeed should expect to be protected.  However, it is up to the journalist to decide what to do with the information. If the information is an illegal disclosure that compromises government employees' security it is the reporter who chooses to disclose this information that should be prosecuted.-- Larry Elder
• |

Should confidential sources be relinquished?

Time Inc. is turning over a reporter's notes regarding confidential government sources and two journalists, Matthew Cooper of Time and Judith Miller of the New York Times, are facing jail time for not previously revealing those sources.   

Connected asks its viewers:  Is this a violation of the journalists' freedom of press or did they endanger national security?

Your E-mails:


It's Time/Warner who should be held accountable not the reporters, especially since Time Warner made money off the reporters.  You know this could be an issue where instead of the journalists getting heat, the organization that hired the reporters, is responsible, can & should. -- DeniWhy in the world don't you folks talk about Robert Novac when you are discussing reporters giving up their sources? After all he is the one who originally gave up the identity of the CIA operative. Is he sacrosanct because he is a White House favorite? -- Jeanne Thatcher, Chico, Calif.For there to be a violation of the Phil Agee law, the "leaker" knowingly" had to know she was under cover.  All of this leads me to the conclusion that this is a witch-hunt and the reporters should stand fast in not revealing sources.  Certainly, CIA can't reveal its sources and methods.-- Michael MaloofOne thing your guests should take into account is that no right is absolute.  First Amendment rights are limited by, among other things, criminality.  Journalists need to enhance their credibility (which is low today) by setting clear standards that qualify when promises of confidentiality can be upheld. -- Dr. Andrew Leslie
• |

The Freedom Tower debate
The revised model for the Freedom Tower, introduced Wednesday, corrects safety and security flaws, which had derailed the original project.  But while the safety concerns may be resolved, the fight over just what should be built continues.  As the debate one what should replace the Twin Towers lingers on, one thing is certain: whatever replaces the Twin Towers will be a national shrine.
"Connected" asks its viewers:  What do you think should be built to replace the Twin Towers?
Your E-mails:
What to build on the trade tower site? Where did it become an issue for people to vote on?  Who owns the property? Leave them alone, they can build what they want on there.--Bob Schmitz Belleview, Fla.Only one thing needs to be remembered at ground zero.  Oklahoma got it right, why can't New York? --Norma, ArkansasConsidering the name of the buildings "World Trade Center" and that the nationalities and religions of the dead were not limited to American Christians, how well represented is the "World" going to be at this site.Jews, Muslims, Christians and I am sure others of other beliefs, were amongst the dead. I fear that this will turn into another Christian tool for propaganda. I hear Americans say they don want this politicized, so make sure you reflect all the dead and all the nations affected.--Brian, Lynchburg, Va.
• |

The morning after

The morning after the president's prime time address, many people are still have mixed emotions about the war in Iraq.  Critics say President Bush offered no exit strategy and no specifics regarding the war.  Supporters say reminded the American people of what is at stake:  freedom and democracy.
"Connected" asks its viewers:  What do you think, did President Bush get the job done to boost morale?


Your E-mails:
I find the President's address to be clear with respect to our current status in Iraq. However I'm saddened with the lack of support some Americans expressed.-- Richard, Sherman Oaks, Calif.I can't believe Bush stooped to the same old lies about 9/11, that particular excuse was discredited long ago. I am now convinced the war is un-winnable, the only reason we're there is so Bush can save his face. Everything he said was so off he convinced me only of his incompetence.-- Mark Kjergaard, Myrtle Beach, S.C.  President Bush has repeatedly changed his reasons for the war in Iraq. I have not felt that he has been held accountable for his flip-flops. Bush also states that some event down the road will break the back of the insurgents. I think that Bush and Cheney need to be on the same page, along with the rest of their team. -- Nick Lutz. Louisville, Ky.I was heartened by the Presidents words last night. He said everything that needed to be said, and in doing so rejected the ruinous notion of setting a timetable for troop withdrawal. He made it abundantly clear that we absolutely must succeed in Iraq because failure is not an option.-- Chris Wagner, Andover, Mass.
• |
Should the War in Iraq finally end?
One year ago today, Iraq became a sovereign nation.  However, the American people appear to be growing less content with the ongoing process to ensure freedom in Iraq.  President Bush will address the nation on Tuesday evening to address these concerns. "Connected" ask its viewers:  Should Bush rally the Nation to stay the course or tell the truth about what is really happening in Iraq.

Your E-mails: 


The fact that the President is still deliberately fuzzing the connection between 9/11 and Iraq shows this is another big lie. The only response that would reflect "a culture of life" would be a resignation. The massive murder of Iraqis and Americans for the sake of oil cannot be justified by any progress toward democracy because there WERE other ways to accomplish these goals.-- Michael Terley, Boca Raton, Fla.The debate over the war in Iraq right now appears to surround our success in bringing the democratic process to the Iraqi people. Although this is a noble goal, it is not the goal this country had in mind when it first entered Iraq. This has turned from a war over WMD's and terrorism to a war about democracy and freedom. The President needs to reconcile this difference with the American people.-- Christopher Caton, Sunderland, Md.  In his speech, Bush should set a fixed outside date for our leaving, and commit to an earlier departure at any time on six months notice from the Iraqi government.   Maybe add a referendum to the constitutional vote - if the majority of Iraqis say 'go," or would rather deal with the UN, what's the point?  And let go of the money.-- Steve Mercer, N.Y.Bush should say he is sorry for getting us in a mess with no exit in sight. This war should not of been fought at all. The regular people in this country are worried about this country and where we are headed. I don't like to rebuild countries with our retirement and Medicare money. Build a stronger USA.-- Jack, Vancouver, Wash.
• |

A history lesson (Monica Crowley)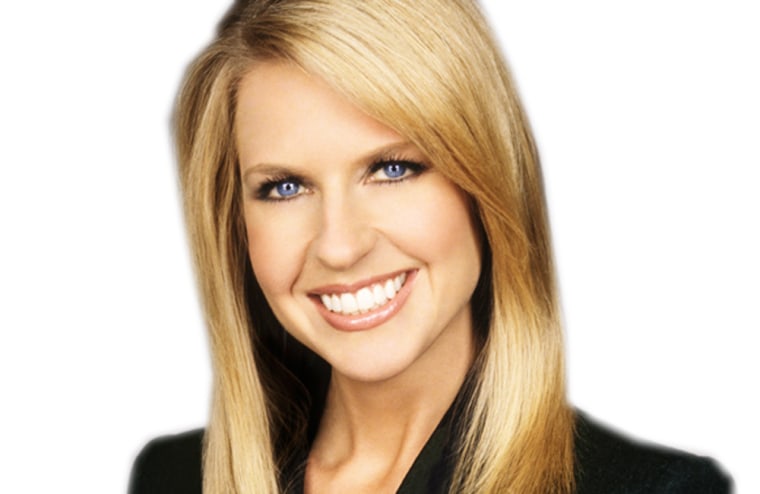 As we witness the tough times in Iraq, it's easy to forget just how difficult it was to bring democracy to "this" country.  Just imagine if the present day media were around during the Revolutionary War.
Let's say the year is 1776 and you turn on your television to discover the flash news:
The colonists are losing their fight against King George and the world's greatest army.  Troop moral is at its lowest, conditions at their worst.  The Continental Army is having a difficult time recruiting new soldiers, and those who are already serving are eager to go home to their families.
Privately, General Washington knows the situation is dire but publicly he continues to display great optimism, assuring his troops they will prevail.  But leaks to the press expose Washington's deep concerns causing many of his own men to doubt him.
Now don't get me wrong, the colonialists didn't need the news media to remind them they were in for a tough fight.  But they also weren't exposed to the constant barrage of criticism and second-guessing of their cause.
It took 13 years for the United States to establish its democracy.  Iraq has been at it for just two years.  Maybe it's time all of us took a step back and remember the patience and determination of our forefathers.

E-mail MCrowley@MSNBC.com


• |
An update from our previous discussion about:
Separation of Church and State

Your E-mails:
The purpose of government is to rule all of the people, and as such there is no room for placing more value on one religion than another.  To whatever extent the Ten Commandments represent a set of morals common to most world religions, I have no problem with them being prominently displayed anywhere, including government property.  Perhaps we could create a more generic wording and title that would encompass the entirety of religious expression in the United States. -- Donald KulpWhy is it that there are so many educated people in the great country who cannot read/understand basic English. The Constitution calls for Separation of Church and State not GOD And Country.  Separation of Church and State means no particular denomination will rule the country by law.-- Mark JeffersIf they can't have the Ten Commandments on display, then how about doing away with putting hands on a bible to swear to tell the truth?   For me? I can tell the truth without my hand on that book, or any other book, but some people can't tell the truth after taking that oath.-- Bob Schmitz Belleview, Fla.While getting the commandments out of the courts is a good start, it's only a start.  A true separation of church and state will only happen when all reference to religion is finally banned in any location that uses even one penny of our tax money.-- Toni Boutwell, Myrtle Beach, S.C.
• |

Separation of church and state

The Supreme Court ruled on Monday that displays of the Ten Commandments are not inherently unconstitutional.  In a 5-4 vote, the judges ruled the Ten Commandments could be displayed on government land but claimed that monuments, which promoted religion, violated the church and state doctrine.  
"Connected" asks its viewers:  Do you agree with the Ten Commandments ruling?
Your E-mails:
I do not understand what peoples problems are with have religious items in government buildings. The reason why there is such a thing as separation of religion and government is because people that settled here came from a country were religion ruled with an iron fist. But if you look at our constitution and other things in history you will see a clear sign that our country was not founded on not believing in God, clearly these great men that we call our founding fathers had god in mind when we were forming.-- Priscilla UnderwoodThe United States has very old and strong ties to religion, especially the Christian religion. Every part of our culture is linked to religion even when we don't realize it.-- Francisco, Fla.Since when does this country follow these? The place where the Commandments should be placed is in our own hearts and not forced on anyone else. If we would just follow these and our problems wouldn't be problems-- Glenn Rasmussen

• |
Stop Apologizing (Ron Reagan)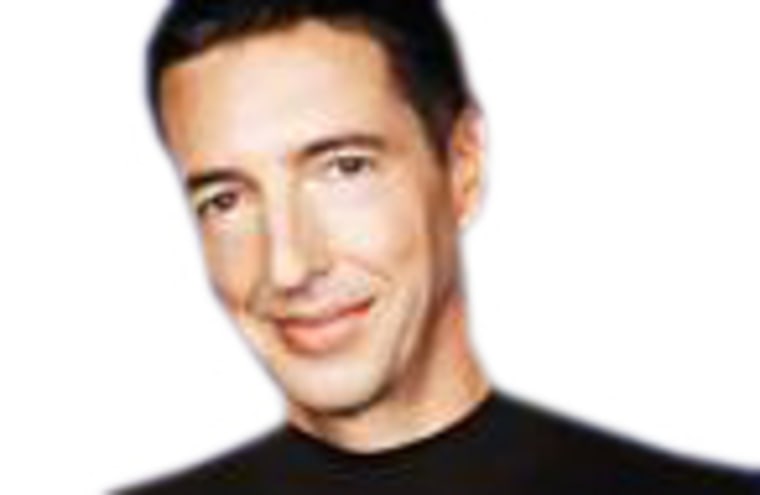 After a momentary lapse of spinelessness, Senator Richard Durbin caved in the other day and apologized for using the word Nazi in the same sentence as FBI report, this in reference to prisoner abuse at Guantanamo Bay and elsewhere.

Democrats were no doubt concerned Durbin's remarks would be fodder for an Republican attack and come the mid-term elections, hence the rather weepy mea culpa.
Bad move. 

The ad is already being produced and now the Democrats have simply provided the punch line.  They're busy now attack Karl Rove for comments he's made about liberals and 9/11.

But maybe they should be spending their energy remind people how often Conservatives have employed the N-word.  Senator James Inhofe, for instance, compared ambassadorial nominee, James Hormel to Nazi party member David Duke, apparently because Hormel is gay.

Senator Jeff Sessions compared a bill on stem cell research to Nazism.  And, of course, there's conservative bullyboy Rush Limbaugh and his big fat idiot remarks, repeated ad nauseum, about Feminazis.  This is just a short list.

But, once again, the Democrats have contrived a way to lose to losers.  How is this possible when Republicans hand them so much ammunition?  Democrats lack ideas?  Maybe.  But we know what happens when this White House gets an idea in its head, it keeps the other one company.

Democrats out of touch with American values?  Oh, I don't know.  But the right-wing Jihadis in this Administration wouldn't recognize the truth if it was giving them a lap dance.  Senator Durbin insults our troops?  NO, what insults our nation's entire history is a cowardly policy of torture, abuse and secret detentions without due process.

This Administration's dishonesty is matched only but its incompetence.  Memo to the Democrats:  Pointing that out doesn't require an apology.

E-mail RReagan@msnbc.com
• |

The war lingers on

President Bush and Iraqi Prime Minister Ibraham Al-Jaafari met with reporters at the White House this morning to talk about the future of Iraq.  Although they sounded a hopeful tone, violent acts continue to occur throughout Iraq.   Meanwhile, politicians are still debating about whether establishing a timeline to withdraw troops would be a good solution to end the war.  With this in mind, Bush said while there are "monumental tasks" ahead, the U.S. and Iraq are working together to defeat the enemy.

'Connected' asked its viewers:  Is the War in Iraq hopeless or should the U.S. continue to make their presence known?
Your E-mails:
This administration can talk and make all the speeches it wants but it can NEVER justify attacking a defenseless nation for regime change and to steal it's resources.It can never justify lying to Congress and the American people to get us into an unnecessary war for the reasons stated and outright greed.-- Don and Verna WithrowI am so tired of these people saying, "Look at what the troops are saying; troops are behind this war."  Why doesn't someone look at comments made my soldiers while in Vietnam?  They were saying, myself included, the same comments that you hear now.  These comments are the nature of the military.  There are now many of us saying something different than we said then.-- Jerry Wood, Hillsboro Beach, Fla.I think the biggest problem in Iraq is the U.S.  A U.N. lead reconstruction would be unchallenged in my opinion.  The belligerent stature of the U.S. is food for dissent.  If Bush can't come to grips with this or has a hidden agenda, then leaders in Congress should form a working group to negotiate potential options independent of the Administration. -- Craig CheatumWhen Iraq is free and George Bush is retired I hope your or some other network plays back these political opportunists comments, which hurt our people on the ground and help the enemy.  This is not Vietnam!-- Sam Civiello

• |
Is there a link between mercury vaccines and Autism?
The government now estimates that one in every 166 children will be diagnosed with Autism, which has no cure.  No one knows exactly what causes this disorder but many scientists and experts have started to suspect a government cover up.  While some of the suspected reasons for the disease are genes and the environment, some believe that childhood vaccines containing the mercury preservative may be the cause for autism. 
"Connected" asked its viewers:  Are childhood vaccines the cause of a very serious disorder?
Your E-mails:
I think you need to ask the question to the pharmaceutical industry.  Now that you've removed Mercury from the vaccines, what will you say when the number of autistic children drops from one in every 166 or so children to one in every say 5000 children. And also you should ask, where are all the 20+ year old Autistic adults?-- John Lysek, Hackettstown, N.J.Our Government and the drug companies need to stop telling lies.  The evidence is there, we know and they know it.  These lies are all about money, the drug companies and the Government know that billions are on the line and they are just conducting a misinformation campaign.  -- Marcus Berry, Calif.Why, when we asked for individual injections instead of the multipurpose vaccines, were we told there was no problem with the vaccine, before we even heard that there might be?-- James Lane
• |

Girl power (Monica Crowley)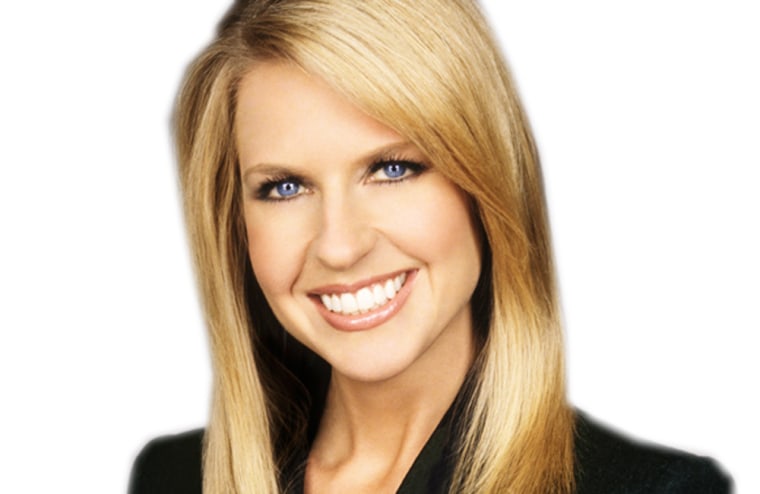 They say it's a man's world, especially the world of professional sports.  But over the past few years, a number of women have shown the guys how it's done. 

There was Annika Sorenstam, who played with the men in on tournament on the PGA Tour and although she didn't play her best, she showed a lot of guts to do it in the first place.  The men of course, mocked her for trying.

Back in 1999, the U.S. women's soccer team won the World Cup.  Led by superstars like Mia Hamm and Brandi Chastian, who scored the winning goal and then ripped off her jersey in jubilant celebration.  Those women showed countless girls across America that it was cool to be as tough and competitive as the guys.

Now, however, Chastian has been booted from the team.  The official line is that the coach wants to move on with other players.  But the reality is that Chastian will be 39-years-old by the time the next major tournament rolls around, and the team wants younger players.  Chastian has been disinvited to rejoin the team, even for the most immediate upcoming matches.

And then there's Danica Patrick, the racecar-driving phenomenon, who just placed 4th in the Indianapolis 500.  Formula One boss Bernie Ecclestone, had this to say the other day:  "You know, I've got one of those wonderful ideas, women should be dressed in white like all the other domestic appliances."

In response, Patrick told reporters this week: "I can't believe he would say that directly to me." Neither can I.  Mr. Ecclestone clearly cannot see past his male chauvinist pigism.
Sorenstam, Chastian and Patrick, all talented athletes, getting dissed by men who run their sports. 

So here's what I recommend:  That all three of them, and every other woman in professional sports, continue to play their games as well as they can.  Because in the end, the performance, and not the naysayer, is what matters.


E-mail MCrowley@MSNBC.com

• |

Pentagon turns to database for recruits

As the U.S. presence in Iraq continues, the Pentagon is making urgent attempts to attract much-needed military recruits.  They've tried offering bonuses, scholarships, and promotions, but recruiting numbers are still dropping.  Now, the Pentagon is turning to a database composed of eligible high school men and women as young as sixteen to recruit them to enlist. This database includes ethnic and racial data. Are the government's newest recruitment tactics reasonable or a violation of privacy?

Your E-mails:
All the information that is being collected now on our 16-year-old students is all leading up to a draft.-- Cynthia, N.J.Although the recruitment method may be controversial, I believe it will be effective in a time when we need recruits the most. I visit infected web pages all the time, and they nab my personal information, yet I don't see any privacy advocate jumping on them.--Marcus, Ill.I'm a veteran and I wouldn't want the government compiling databases on students for potential recruiting because of privacy concerns. There are plenty of avenues already available for reaching young people who wish to join the military. Recruiting offices, Jr. ROTC and ROTC programs, commercials and ads, and the Army even has a war SIM videogame it developed and distributes for free as a way to reach new recruits.-- Joe, Daytona, Beach, Fla.Doesn't it make sense that in a capitalistic society recruiters will go to the areas and individuals where they have the greatest chance of success. That's not evil or suspicious it's good business. -- Matthew, Salem, Ore.Big Brother has been contracted out to ensure an end run around our Constitution. Another example is that we have no President of the people, only a CEO of Corporate America, George W. Bush.-- Emma Thompson, Ashtabula, Ohio
• |

The fight to keep PBS

Republican lawmakers are on the verge of cutting $100 million from the budget for public broadcasting leaving Democrats and other PBS supporters upset.  PBS supporters claim the cuts will lead to the cancellation of popular children learning shows and many lawmakers feel that there are even bigger issues.  Conservatives have complained for years about the liberal biases at PBS, so could that be fueling their interest in cutting the budget?
Viewers wrote in to share their thoughts.


Your E-mails:


I think it's great that there's at least one place that you can find original news broadcasting—most networks are just conveyor belts for White House press releases.  Charging "liberal bias" is a cheap shot, aimed mainly at Bill Moyers, whose journalism is widely respected.-- Barbara MetcalfeI don't watch PBS, so I do not care what political slant they might have, but as a parent it is nice to have a few shows, suitable for children, that aren't packed with commercials of items I will be begged for soon after.-- Wendy, W.Va.  Listening to your discussion regarding the tax payer dollars funding broadcasting who cares what is on the broadcast (liberal or fair and balance) we shouldn't have to pay for it.  For those that want that type of programming let them order and pay for what they want to watch.  I don't watch it and I don't want to subsidize it's funding.  -- Ann SanghaWhy do people argue over whether the media is liberal or not? It's supposed to be. Freedom of speech, freedom of the press, and the traditional role our media has always played in being the watchdog of those in power, are liberal ideals. Naturally the profession is going to attract more liberal minded people.--Jonathan Hecht, Madison, Wis.  This is just another right wing attempt to silence anyone who doesn't believe like they do.   The normal people in this country are not going to stop believing in freedom, no matter how hard the right tries to silence it.  Leave PBS alone.-- Mark K., S.C.
• |

Durbin apologizes for comments

Senator Dick Durbin (D-Ill.) apologized on the Senate floor yesterday for his recent comments comparing the prison at Guantanamo Bay Soviet gulags and to the treatment given by the Nazis. While some have accepted Durbin's apology, others feel that it is not enough. Others say they don't understand why Durbin is apologizing.
Do you think Durbin's apology was sufficient enough?

Your E-mails:
Senator Durbin has free speech just like we all do, whether it's on the Senate floor or the bathroom floor. Besides, if the Bush Administration would tell the truth once in a while, Durbin wouldn't have to make comments like he did.-- Ralph, Altamonte Springs, Fla.The Republicans can tell a straight-faced lie to the public over and over again. Even when the truth comes out they maintain their position. That's the difference right now between the two parties. One does not apologize for anything, one apologizes for every thing. It does not emit confidence to me in the Democratic Party. It's disgusting. I believe Durbin was well within his right. I believe his assessment was correct.-- Wilberta BerryI think it is utterly ridiculous that Durbin mouth ran away with him like that. I know that he probably regrets his comments. But its probably too late. He has hurt American credibility with his words. When you're a senator you must choose your words carefully.-- Josh WillardFor those that may have been offended?   Is he not confident that he offended the troops at Gitmo, the U.S. soldiers throughout?  He should step down from whatever committee he leads like Trent Lott stepped down.-- J, Hackensack, N.J.I don't think Durbin should have apologized for his comments alerting Americans to the slow slide we are making down from the beacon on the hill, to the "well we're better than the worst of the worst".   I believe that what Durbin was trying to say is that if you let something get started that is against the high values you say you hold it can lead to greater and greater harm. -- Heidi Hadley
• |

The Senate faces off over Bolton

The Senate is in a standoff over John Bolton with Republicans still unable to get the required 60 votes to bring his nomination for Ambassador of the United Nations to an up-or-down vote.   Democrats insist they must be given more information from the administration before allowing this action to happen. If the gridlock continues, there is speculation that President Bush may appoint Bolton – as is his right -- during the July 4th recess.
What do you think? Viewers react to this display of disunity in the Senate.


Your E-mails:
Mr. Bolton would have been given his vote if the administration had given the papers needed to discover if Bolton was the right man.  By stonewalling the administration is responsible for the delay.-- Toni Boutwell, S.C.As a veteran U.N. reporter John Bolton is one of the most qualified if not the best liked candidate to fill the U.S.-U.N. ambassador's position. Not only did he direct the U.S. relations with the U.N. in the George HW Bush administration as an Assistant Secretary of State, he actually worked for Kofi Annan and helped him and the former U.S. Secretary of State.-- Stew, Mt Vernon, N.Y.If there is nothing there, what harm will there be in giving the Democrats what they want. Does the Administration have something to hide?   Are they afraid that if the info requested will show Mr. Bolton is not the man for the job? If there is any obstructionism it seems to be on the part of the Republicans.-- Joe Myers, Daphne, Ala.If Bush's idea of a makeover is in his image and that is one reason he will not give on Bolton, than the Democrats and Republicans need to stand firm. The last thing we need is a U.N. ran like this administration. -- Jeannie Vawter, Seattle Wash.A mixed team wont pull!  Bolton would not represent the United States and would just add to the estrangement from the many other nations in the United Nations.  He would represent Bush and that would not get anything forward in the U.N. We need to work with other nations and not just ask them to see it our way.-- Ann, Ark.
• |
The hunt for Osama bin Laden continues

CIA Chief Porter Goss told "Time Magazine," that he has a pretty good idea of where Osama bin Laden may be. It's generally assumed that Osama bin Laden is hiding somewhere along the border between Afghanistan and Pakistan, a mountainous region more that 1600 miles long.  If bin Laden is taken dead or alive in Pakistan it could create enormous turmoil within that country, and for that reason officials there are reluctant to help in the search for bin Laden.

What should the U.S. do? Viewers wrote in to share their thoughts about the hunt for bin Laden.

Your E-mails:
According to the polls the present administration can't multi task and refuses to try any one new where they are coming up short including finding bin Laden-- Jerry Hall, Herrin, Ill.I will never understand why the republicans find it more important to boycott the Dixie Chicks, than to go after the man actually responsible for 9-11. That's not very patriotic to me. And now Goss is going to say he knows where Bin Laden is and no one is jumping on that? You couldn't pay me enough money to have the hypocritical mind of a Republican.-- Kathryn Scaglione, St. Louis, Mo.Osama bin Laden is in Iran.  Iran has nuclear weapons.  The United States is in Iraq to gain strategic positioning, before attempting to go after Osama bin Laden.  -- Ben Dowling, Vermillion, S.D.Recent comments made by CIA director Porter Goss about Osama Bin Laden's whereabouts is just one more example of the Bush administration telling the public what it wants to hear when reality does not match the words.   The Bush administration is on permanent spin cycle because of lack of planning and results. Over 1700 dead just to prop up an election that did not stop the violence! -- Rick , Dayton, Ohio
• |
Iraq: one year after the transfer of power

It's been almost one year since the transfer of sovereignty from the U.S. led coalition to the people of Iraq and enormous progress has been made since then, including, most recently free Democratic elections.  The advancement, however, comes with a hefty price that includes a rising death toll, and those daily insurgent attacks.  As the war continues on, opinions are still changing and President Bush has recently claimed he will take the summer to concentrate on the war effort. 
Here's what viewers have to say about this year long process.
Your E-mails:
Maybe Bush woke up!  We don't trust him with our social security, we don't trust his new drug "benefit" and we don't want to stay in Iraq any longer.  Bush's lies have lost their luster, his political capital is spent, the economy is teetering and he's become a lame duck by his own actions.--Toni B., S.C.Why we went to war with Iraq is vital, if it's proven that he went to war for any other reason--he needs to be impeached.  Our country's credibility and honor is at stake. 9/11 was terrible, but Iraq wasn't responsible for it.  We live in a far more dangerous world now and Iraq is a breeding ground for terrorists.  President Bush created this environment and it gets worse, daily.-- Diane Banshaw Mr. Bush has lied to the American people so much and for so long that now we don't believe anything he says.  The man is a well-practiced liar, but his little web has come unraveled.  We have to wake up to the fact that we have lost this war, Iraq is a lose-lose situation and there is nothing the Bush gang can do now except prolong the misery.--Mark K., S.C.Sure they did deliberately lie, it's part of the political process.  As well it should be — the public doesn't need to know everything.-- Keith MelhusOur opponents in this war have stated repeatedly that in order to defeat us they only have to wait us out, and this is exactly what they are doing.  What's worse is that because of partisan politics, we are giving them the victory they are not able to win on the battlefield.  There are greater issues here than President Bush's handling of the war, and make no mistake; we are in a war with fanatics who do not waver in their resolve.-- Rich Hayward, Long Beach, Calif. 
• |

Downing Street Memo" buzz builds
The buss on the "Downing Street Memo" is continuing to build with the American media starting to cover the topic and hearings taking place in Washington.  Viewers wrote into "Connected" to share their thoughts about the Memo.

Your Emails:
What is wrong with we Americans?  We know Bush has repeatedly lied to us.  Lets turn our country around with a little truth and a lot of dignity. Americans are being slaughtered in Iraq to line the pockets of corporate America and corrupt politicians! -- Denise BensusanMembers of this administration had dreams of overthrowing Saddam and taking over Iraq even before they were elected.  Their real reasons wouldn't have flown so they used 9/11 and the WOT shamelessly to engage this country in a terrible venture.  They should be held responsible for utter irresponsibility and incompetence.-- Heidi HadleyIf the media is so liberal, why are they not screaming for Bush to answer the questions that arise for the Downing Street Memo?  It seems like Bush can just ignore anything he wants to hide and be able to get away with it.  If this memo is true, then Bush should be impeached and hung for murdering all the American and Iraq people killed due to this war.-- Ron HarrisThis could very well be Bush's Watergate, only much, much worse, because due to his reckless behavior many have lost their lives, we have destroyed the infrastructure of a county and made enemies around the world.   This is an impeachable offense and there should be an investigation (long overdue) and the President should have to explain why he felt the need to invade another country based on lies.   What exactly was his motivation other than the sheer pleasure he got from overthrowing Saddam?-- Sue, Conn.
• |

An indecent interview (Monica Crowley)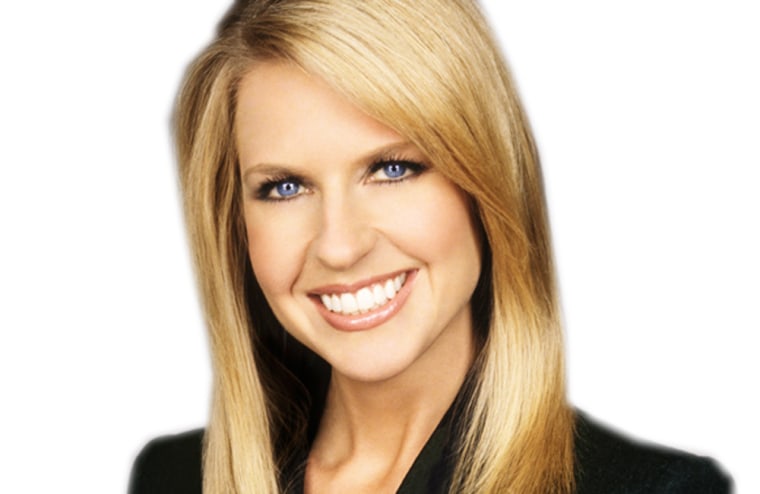 So imagine you land an interview for the job of your dreams.  You get a new suit, polish your shoes, and maybe get your hair trimmed.  As you head into that interview, you are a little nervous, a little excited, ready to impress your potential future boss.  You make sure your (non-exaggerated) resume is in order, your references are all lined up, and that you don't have a spring broccoli in your teeth.

Now imagine that as you are shown into your potential boss's office, you find that he hasn't prepared for the interview as thoroughly as you have.  Not only did he not invest in a new suit, he is wearing the one named for his birthday.  That's right:  he is naked.

Yes, this actually happened to some poor, unsuspecting job applicant in Scotland.  A 25-year-old woman came in to interview with the Alpha Translating and Interpreting Services in Glasgow.  When she arrived, her potential boss, Saaed Akbar, asked her if she would mind if they took their clothes off.  She politely declined, so he left the room and came back naked anyway, carrying a clipboard.  No word on whether that clipboard was strategically placed.  When she refused to strip as well, he put his clothes back on and tried to conduct the interview as normal.  She fled.

His defense?  He initially told police his strip was a consensual "role play" and part of his "tough interviewing technique!"  No, a tough interviewing question is, "where do you see yourself in five years," not "where do you see me in five minutes!"  He went on to say, "I wanted a bit of excitement."  I'll say.
The sheriff was not excited by his defense and sentenced him to three year's probation and placed him on the sex offender's register.  He has lost his job, his family, and most of his friends.  That's what he gets for abusing his position and sexually harassing a job applicant by putting on the Full Monty.  Poor woman:  she came in to get information about the company, and left with way too much information about her likely boss.  On the upside, maybe Mr. Akbar now has a clue as to what not to do to get a date. 

E-mail MCrowley@MSNBC.com


• |
Is Durbin the new Dean?
In the wake of DNC Chair Howard Dean's inflammatory rhetoric in the last couple of weeks, Senator Dick Durbin, an Illinois Democrat, is now creating quite a stir on Capital Hill.  Durbin made comments on Tuesday that linked interrogation techniques at Guantanamo Bay to tactics used by some of history's most notorious despots.  He even compared the American military personal stationed at Guantanamo Bay to Nazis.
Viewer's E-mailed 'Connected' to share their thoughts.
Your E-mails:
Senator Durbin should be absolutely ashamed of the comments he made recently. Most of the prisoners of Guantanamo Bay are some of the most vile, sinister, and evil people on earth. Most of these prisoners have no right to live another day, but we are giving them the opportunity to keep their life if they just provide us with vital information that we may need to fight the War on Terrorism.-- J. DoeWhy should Durbin apologize for speaking the truth, Bush never apologized for lying and we shouldn't have partial pullout but completely pull out. Bush and his Gestapo along with Blair are reaping what they have sown.-- Susan FontenotDick Durbin is a thoughtful, intelligent Senator.  Gitmo is a mess.  The conservative shock and righteous indignation at his comments are laughable when compared to their debacle in Iraq.-- RaySenator Durbin should have used a different comparison in order to avoid this debate that lets the issue at hand be lost. This is America, we have higher standards, and the argument that the prisoners at Gitmo will have a relevant impact on protecting us in the future sadly suggests that we are focusing in the wrong place. -- Barbara, N.J.
• |
Black History 101?

Students in on the country's largest school districts will soon need to know more than just math and science to graduate this time next year.  Starting in September, seniors in Philadelphia will all be required to pass a course in black history.  Sixty five percent of Philadelphia's students are African-American, which is the mail reason supporters pushed for the curriculum.  The African-American history course is the first to be mandatory in the United States and will be one of four required Social Studies courses all seniors will be required to take to pass.
Viewers E-mailed their reactions.

Your Emails:
Can someone not write a textbook entitled "Our Diverse History?"  We are a country of immigrants from start to finish-let's acknowledge that, and learn from our common history as a people.-- Gail Briscoe Beckham, Tallahassee, Fla.As a high school student, I took African-American history (as an elective) and it was a great class. I don't think including such a large part of our country's history into one week of lessons in American History is fair. We were able to study important issues/events such as slavery and the Civil Rights movement and its effects on every race and ethnic in our country. I think it is a great idea as an elective, it was one of my favorite classes in high school, but I am unsure about making it a requirement.-- Colleen Bump, Newton, N.C.One of the problems that black leaders have talked about is the lack of knowledge of African American history, not only in America as a whole, but also in the black community itself.  Studying the history of Africans and African Americans takes priority over the history of Native Americans or Latin Americans precisely because of slavery and the prejudicial social policies and practices very recent in our history.  After all, studying history is largely about learning from past mistakes so we don't make them again.-- Jack GreenwoodI agree with Monica that a balanced approached is required, but an elective for covering all that Blacks have done against such odds, more than any other immigrant group, is worthy of special attention.-- Ed Corley, Orlando, Fla.
• |

The age old debate: religion vs. politics

The Terri Schiavo case was galvanizing to many Christian conservatives who rallied on her behalf.  But lately, more moderate Christians say they are concerned the far right is becoming too influential in determining public policy.

According to a new Associated Press-Ipsos poll, 37 percent of Americans questioned say they support mixing faith and politics.  That's far more than any other country surveyed. 

Evidence of this trend can readily be seen in the recent politics of the Republican Party.  From Judicial nominees to stem cells, it's a platform fortified with fundamental Christian values and teachings.
Viewers E-mailed their reactions.

Your E-mails:
It's amazing how quick our government will impose regime change on a religious state while the same government promotes Christianity in its policies here at home.-- Eric, Albertville, Minn.I don't associate Christianity with either the Republican or Democratic parties.  Our country is founded on Judeo-Christian principles and pervades our culture.  I do identify the evangelical Christian movement with the Republican Party.  They are not content to allow each of us to determine our life, our faith, our politics, but rather push their beliefs on everyone.  -- Barbara Speck, Quincy, Fla.I'm an American citizen & have my own personal religious beliefs.I'm offended by politicians that are making decisions that affect me based on their own religious beliefs.  Keep it in the church where it belongs.Keep "Your" religion out of "Our" politics!-- John Taking values into the public square" is code for forcing Christian fundamentalist restrictions onto non-fundamentalists.  It is tyrannical, against liberty, and un-American.-- John Compton, Rhinebeck, N.Y. As a secular person who believes religion is private, I am disgusted at the attempt by the Evangelicals attempt to make all of us think like them.  Values also mean taking care of the poor and sick and the only value we really need to live by is the Golden Rule and not anything to do with religion.  -- Jane Taylor, Baltimore, Md.
• |
No one's perfect (Ron Reagan)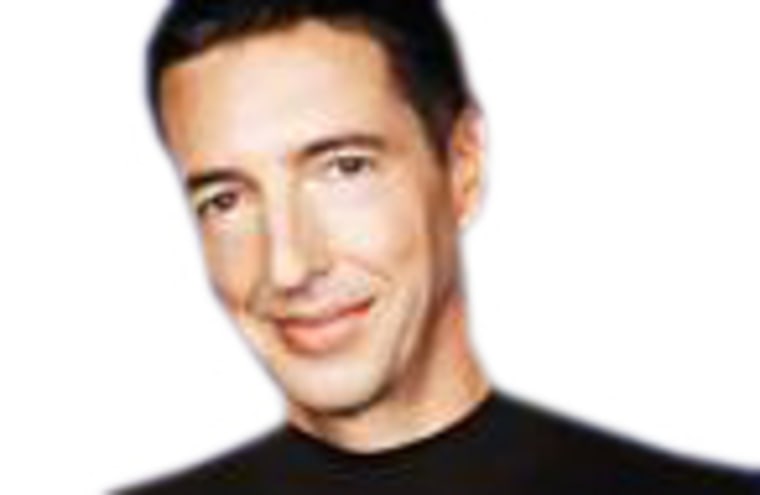 We've spent a lot of time over the past few weeks getting on Howard Dean's case for some of his less, shall we say, temperate remarks.

I agree with the essence of much of what he's said. I also agree that the way he's expressed himself has, at times, been awkward and unhelpful to his party's cause. But I thought it might be useful to place those comments in the context of some rhetoric that has emanated from the right.

Republican Congressman Tom DeLay blamed the Columbine school shootings on the teaching of evolution and more recently threatened federal judges who had the temerity to do their jobs -- but he's almost too easy a target.

How about Pat Robertson, one of the right wing's favorite pastors? He famously joined Jerry Falwell in pinning the blame for 9/11 on gay people and pro-choice feminists -- both big constituents of Islamic jihads.

Pat's got plenty of venom to go around. He once said, "I don't have to be nice to the spirit of the Antichrist."

Well, I guess not. But Pat was talking about Episcopalians, Methodists and Presbyterians. For the record, my father was a Presbyterian but, as far as I know, not down with Satan.

Then there's Vice President Dick Cheney. He tossed decorum to the wind a while back, telling Senator Patrick Leahy -- on the Senate floor no less -- "Go F yourself!" And, yes, I cleaned that up. Indeed, our V.P. will tell you just what he's thinking -- no matter how boorish and profane.

Had a Democrat flamed out like that, we'd be looking at impeachment.

E-mail RReagan@msnbc.com

• |

Is Iraq losing its U.S. support?

Today in Iraq, has been another day of violence.  A brutal bomb attack outside a bank in the Northern city of Kirkuk has left has lease 19 people dead and more than 80 people injured.  Further south, near Baqubah, five Iraqi soldiers were killed in a suicide car bombing.  As the violence there continues, there is increasing evidence that Americans may be growing impatient wit the ongoing conflict in Iraq. 
Viewers shared their E-mails.
Your E-mails.
Soon more Americans will have died in Iraq than in 9/11. Most Republicans defend the president but I think that deep in their heart they know we made a mistake. We need to get more countries involved, get the UN involved, one way or another.-- Drewes Kooi, Columbus, OhioWhen it comes to the war in Iraq I think it was clearly a case of poor judgment on the part of the Bush administration.  It was a waste of lives, money, and opportunity to go into Iraq when we did and for the reasons we did.  Despite this, we can't leave now.  We've let the Bush administration get us into this and it is now our responsibility to make sure that Iraq comes out as best as it can from this nightmare.-- Nick, Del.If the conversion of Iraq to a Democracy is successful it will be the first true democracy in the Middle East and has the potential to literally change the world for the better in ways I have a hard time comprehending. In my opinion this is the first chance we have to have some semblance of world peace down the road. I'm not saying 4 years down the road; I'm saying 10 to 50 years down the road. -- Marcus, Winthrop Harbor Ill.I believe it is wrong to argue that we should withdrawal from Iraq. A withdrawal would guarantee that the lives lost would be totally wasted. I did not agree with the decision to invade Iraq in the first place. But I believe we should force President Bush to live up to his campaign promise to make decisions without regard to political expediency. This administration should bite the bullet, face its failures and send MORE troops to Iraq to get the job done quickly and safely.-- Brian Bonser, Grand Rapids, Mich.

• |

Was justice served?

After seven days of deliberations, the jury in the Michael Jackson trial came back yesterday with ten "not guilty" verdicts.  It's an acquittal that's got some Tuesday-morning quarterbacks wondering, when it comes to Hollywood defendants, can justice ever truly be served?  According to at least 10 of the jurors last night, celebrity did not play into the jury's decision to acquit Michael Jackson.  But can celebrity contribute to a different kind of justice?
Your e-mails:
The dynamic of these rich people getting off in these jury trials is because these people can afford an attorney that will actually represent their client.  There is no justice in the system today.  Any prosecutor can throw the weight of the state against anyone.  The only people who have a chance against the system are those with enough money to fight the states evidence, which is usually flimsy.-- Lou Dossey, Emporia, Kan.Michael Jackson was found innocent by reason of celebrity.  He now joins the ranks of O.J. Simpson and Robert Blake.  So, if you want to be come a criminal and commits acts of violence, molestation, murder and get a way with it you must become a celebrity first.  Pick an art form and get busy.  Then you can shoplift, murder someone, molest children, and throw a telephone in the face of a hotel employee and the only thing you will get is a ton of publicity, more money for your next endeavor and a mild slap on the wrist.-- B. James Quiglely, Alachua, Fla.You insult the Michael Jackson jury when you say that his celebrity is what won him the case.  This was a very thoughtful, responsible jury.  -- Jody Hoelle, Redlands, Calif.Since when is being odd against the law? Jackson did not become the King of Pop and a multi-millionaire by making stupid moves and record deals--why would he risk it all by preying on kids?  Because he wouldn't do that to a child, and because he didn't do what he was charged with doing! With the media today, as soon as a high profile person is charged with something media has a mini trial for them almost as fast as the charges are leveled!   They want to highlight all the negatives and speculate,' what if. ' -- Charlie F., San Francisco, Calif.Once again, a jury has rendered a verdict, which the pundits and some in the media didn't expect.  Now, they are attempting to "analyze" the verdict -- which is nothing more than a veiled attempt to drum up more protestations of sour grapes from the national TV and radio audience.  What part of NOT GUILTY do critics of the jury's verdict do they not understand?  Despite past accusations, this jury has spoken and no further speech or spin by anyone can undo this verdict.  -- Alex Brower, Jamaica, NY
• |
Pressure to convert in the Air Force?
After months of controversy, there is apparent confirmation now of real problems at the Air Force Academy.
There have been allegations that the academy's faculty and students have pressured cadets to convert to Evangelical Christianity. Now, the Academy's Superintendent, Lieutenant General John Rosa, reportedly is acknowledging problems. According to an editorial in the "New York Times," Rosa is quoted as saying the campus is so permeated with evangelical proselytizing—it could take years to rid the institution of religious intolerance. 
The Air Force has created a task force  said to be addressing the religious climate at the U.S. Air Force Academy. And in a statement to "Connected," the air force academy says it is tackling the problem head-on, saying:
"We are committed to ensuring an environment at the air force academy in which everyone can believe - or not believe - as they choose; and one in which everyone respects everyone else's right to their personal beliefs, even though we might not all agree."
Here are your e-mails on the subject:
Whether or not every cadet has been pressured to "convert" isn't the question for me.  Why even ONE cadet would be (or even feel) pressured is. There is no place in a national academy supported by federal tax dollars for any proselytizing of any kind, and using the smokescreen of "personal expression of religion" to minimize the impact of this type of behavior only tells me that there is a much larger problem here than any of us perceive.--P Hermes, HawaiiUpper class cadets have a tremendous amount of influence on the younger underclassmen. The cadet command structure therefore can impose hardships and negative consequences on cadets below them in rank. This can be a serious problem for the cadets if the Academy command structure (the actual Air Force officers in command) reinforces the attitude that evangelical Christianity (or any other expression of religion) is the "accepted and preferred" religious expression. The academy should remain neutral on the issue of religion. --Jim Dawdy, Fort Collins, Former Air Force Academy instructor The AFA is located in Colorado Springs, my whole family is here and we have all been exposed to the same kind of remarks no matter where you work in this town. This is a regional  problem, this town in particular where the evangelical churches are at every corner , I found become fanatic and cultlike here, I was open to get to know their beliefs but their intensity in their belief scared me off. I really do think if the Academy was somewhere else in the country it would not be as big as a problem. --C.D.Please remember that the Air Force Academy is located directly across the interstate from Focus on The Family and Ted Haggarty's New Life Church Dynasty.  In fact Colorado Springs has recently been dubbed the Evangelical Vatican by some!--Suzanne
• |
Craig Crawford's blog begins and he's talking about Gitmo too
During Craig Crawford's stint guest hosting (for Ron) on Connected, he asked for our help in naming his blog. Viewers wrote in, but eventually, the name "Crawfordslist" won the day. Wouldn't you know it? The name turned out to be a suggestion from Connected producer Pete Breen.
"It is simple, direct, and, after all, what is a blog if not a list, right?" says Craig.  .
In today's blog, he talks about Gitmo (as did the 5 p.m. ET 'Connected' show).
"Ah, we hear the ground shifting on the Bush Admin's hardline position against criticism of Gitmo prison. Rumsfeld now says let's turn the prisoners over to foreign countries. And just the other day Bush said "We're exploring all alternatives" when asked about about closing the military prison in Guantanamo Bay, Cuba. It's a good move for Bush team to take steps to move this sideshow into the shadows. Blaming it all on Newsweek could only get them so far." .
Here are two of your e-mails on the show, which Monica and Ron agreed with respectively:
"I think all these people who think that Gitmo should be closed should go and fight the war on terror and then  tell us about human rights that these terrorists deserve."--KC, Carlsbad, Calif. "We need to follow our own moral foundation... It should not be shut down, but the proper policies must be enforced to assure the integrity of our system that we are trying to promote all over the world." -– Bobby, Bloomington, Ind.
Click here to read more about the story.
Click here to Connected@MSNBC.com

• |
Are we still unsafe after 9/11?
Could have at nabbing some of the 9/11 hijackers all because of government red tape?
A newly-released Justice Department report that says the Bureau missed at least five opportunities to find hijackers as they prepared for the 9/11 attacks. The report details how a lack of information-sharing within the FBI was a significant failure that hurt the agency's chances to prevent the attacks.
The release of the report comes as President Bush toured the Counter Terrorism Center this morning. That center, which is located at an undisclosed location in Virginia, was created as part of the wide-ranging overhaul of U.S. spy agencies sparked by intelligence lapses prior to 9/11. The tour is part of the president's two-day pitch for renewing expiring sections of the PATRIOT Act, and those provisions are due to expire at the end of this year.
Ron: Well, the new report is not such a surprise. We have heard these sorts of things before. But it's still depressing to hear this sort of thing. When you think that it is bureaucratic muddle that prevents an attack --, it's just kind of depressing. You wonder where the grownups are. I mean, come on, let's start talking to one another. This is important stuff.
Monica: And you are exactly right, Ron. I mean, this is one of the difficult things pointed out by the September 11th Commission and a number of other intelligence commissions that were charged with looking at intelligence failures and also what went wrong prior to 9/11.
Turns out, a lot of the intelligence and law enforcement agencies simply weren't sharing information. They were not coordinated. Some of the recommendations coming out of the 9/11 Commission did suggest that they should get the act together, quit, as you say, the bureaucratic inertia, quit the battles over resources and personnel and stop it with the battles over fiefdoms. Get their acts together and start sharing information.
What do you think? E-mail us at Connected@MSNBC.com