I'll get to the adorable phone up top in a minute. First, let me tell you what brings me to New Orleans. It's the 2005 CTIA Wireless spring gathering, a big trade show for all things wireless: network infrastructure, Bluetooth, the 802.11 you use in your home or office, wireless services, cell phones and other hardware — it's all here, plus, of course, the software that runs all this stuff.
There's a lot of interesting things to tell you about, but the absolute coolest item I've seen is a tiny, colorful cell phone that doesn't have a keypad. The Firefly phone is made for this country's 20 million or so 8-to-12 year olds. It's not just a reworked, limited, adult-sized device; it's actually an entire new category of cell phones.
Firefly has just five keys: mom and dad speed keys, the phone book list, send call and end call. There's a 911 button on the side for emergency calls (with accidental call prevention), caller ID, interchangeable translucent shells, a backpack clip attachment, 12 ring tones, seven screen colors and five animations. It's even bilingual (you choose English or Spanish).
The size of two disposable lighters (3.46 by 1.73 by 0.79 inches), the phone weighs almost nothing (2.12 ounces) and there's no external antenna to break off.  The Firefly is designed for U.S. networks (850/1900 MHz), but there will be a version for the rest of the world (900/1800 MHz) later this year. The rechargeable lithium-ion battery is good for up to 6 hours of talk time and 205 hours of standby.
Here's the best part: Mom and dad have full control over the 20 PIN-protected numbers that are programmed inside. Parents can also ensure that the phone will receive calls only from a select set of numbers. It's a great way to avoid surprises on a cellular bill each month.
Firefly is selling the device with prepaid service through Triton PCS and soon, Cincinnati Bell. They'll also sell it on their Web site for $100 (with 30 prepaid minutes) beginning in May.  Target stores will begin selling Firefly this summer with service from Cingular.
Samsung is showing a number of amazing new phones at the show.  They're being introduced in Samsung's home market but I'll bet we'll see some of the coolest features on their U.S. phones in the very near future.
I know camera phones are all the rage, but how about a 7 megapixel camera phone?
The SCH-V770 features a 3x optical and a 5x digital zoom, auto focus and flash and allows for manual adjustment of focus, focal length, shutter speed and exposure. There's even a TV-out function to connect the phone to your TV to watch your pictures and movies.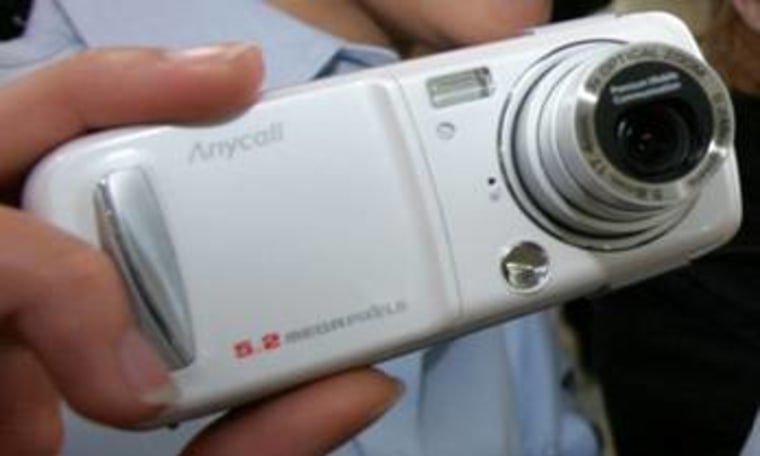 Then there's the SCH-i300 Smartphone.  Instead of a card-based storage system, this phone has a 3 GB hard drive built inside. That means you can use your i300 to store approximately 1,000 music files and listen to them on the built-in stereo speakers or headphones. 
You could also use the i300 as a removable hard drive to carry any type of file between computers. There's also a 1.3 megapixel camera and Samsung's TV-out connection.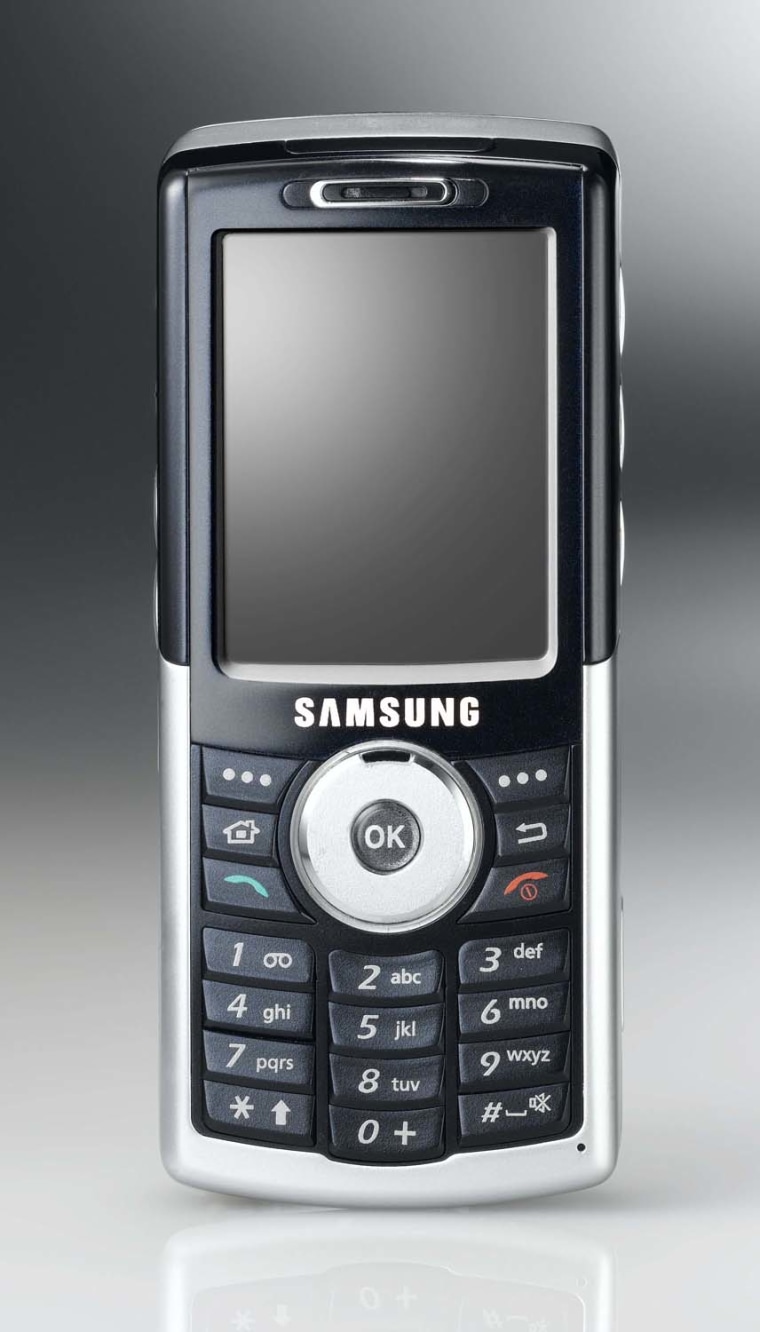 And finally, the Samsung B100 has a built-in camcorder than can record up to four hours of video. That's a good feature because you can also watch DMB (Digital Multimedia Broadcasting) satellite TV programs on your phone.
Speaking of watching television on your cell phone, MobiTV made a huge announcement this morning. In addition to newscasts and streaming video from companies like MSNBC and NBC Mobile, Fox and others, MobiTV has just signed an exclusive, 3-year agreement with Major League Baseball.
The partnership will deliver live television and radio broadcasts of regular season games to mobile phones beginning on Opening Day, April 3. We're talking live, full-game phonecasting.  Very, very cool!
One warning though, similar to cable and satellite, live video broadcast of MLB games will be subject to standard blackout restrictions. If you can't see it on TV or cable you won't be able to do so on your cell phone either.