/ Source: The Associated Press
Spurred by the killing of a 9-year-old girl, Gov. Jeb Bush on Monday signed a law imposing tougher penalties on child molesters and requiring many of those released from prison to wear satellite tracking devices for the rest of their lives.
The measure gives Florida one of the toughest child-sex laws in the nation.
The Jessica Lunsford Act was quickly drafted after Jessica's death was discovered in March and was pushed through by lawmakers outraged that the man accused of killing her was a registered sex offender. It passed both the Senate and House unanimously.
It establishes a mandatory sentence of 25 years to life behind bars for people convicted of certain sex crimes against children 11 and younger, with lifetime tracking by global positioning satellite technology after they are freed.
Until the new law goes into effect Sept. 1, molesting a child under 12 is punishable in most cases by up to 30 years in prison.
Bush was joined by Jessica's father, Mark Lunsford, who wore a tie bearing pictures of his daughter and said he had been working so furiously on the legislation that he has not yet really grieved.
"I'm still lost, I haven't really dealt with it yet," Lunsford said. He called the tie his "hug" from Jessica. "I'm still minus my kiss, but I've got my hug."
John E. Couey, a convicted sex offender who was living near Jessica, was arrested in Georgia and was charged with snatching her from her bedroom and murdering her.
Bill gains traction after Lunde slaying
The bill's momentum in the Legislature increased in April after another Florida girl, 13-year-old Sarah Lunde, was found dead and another registered sex offender was charged with murdering her.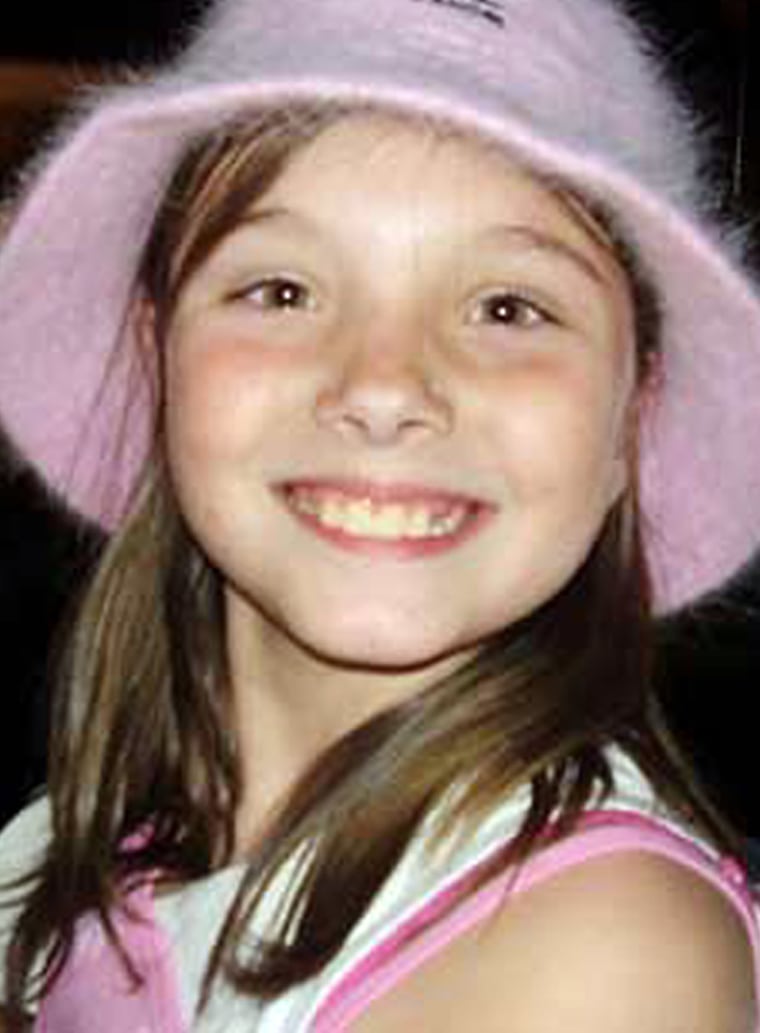 The 25-year minimum would not apply to anyone convicted of molesting older children. Those offenders would have to be monitored electronically only during their probation, not for life.
Some offenders already on the street could be ordered back to jail or be placed under GPS monitoring if they violated their probation.
Lots of other states have minimum mandatory sentences for sex crimes against children. A number of states already require some form of lifetime supervision of sex offenders, including GPS tracking, according to the National Conference of State Legislatures.
May presage more death sentences
However, Florida's new law may be the first requirement of lifetime GPS monitoring for an entire group of people who commit a certain crime, the NCSL said.
Florida's new law could also open the door to the death penalty for more killers, because it allows a defendant's status as a sexual predator to be considered as an aggravating factor during sentencing for a murder.
Sarah Lunde's mother and sister also were at the governor's side as he signed the bill.
"I'm just glad something's being done," said Sarah's sister, Rebekah Lunde. "Maybe no one else will have to go through this."