/ Source: msnbc.com staff and news service reports
U.S. Army soldiers will be testing flexible plastic sheeting that converts light into energy — technology that could someday find its way into the casing of laptops or even clothing to power portable devices.
A $1.6 million contract with Konarka Technologies Inc. aims to lighten the load for troops who must lug around batteries to power everything from night vision goggles to GPS units.
The Army hasn't said where and when it will test the technology, and Konarka wouldn't disclose how many units $1.6 million will buy.
But the Army's Soldier Systems Center, which tests battlefield technology, said troops will recharge electronic devices by connecting them with sunlight-soaking plastic sheets, replacing disposable batteries and easing logistical requirements in remote settings.
Digital battlefield
"The battlefield is going digital. Everything from night vision goggles to GPS units to two-way communicators is powered by batteries, and special operations soldiers can carry 70 to 100 pounds of replacement batteries for their electronics," Daniel Patrick McGahn, Konarka's chief marketing officer, said in a statement.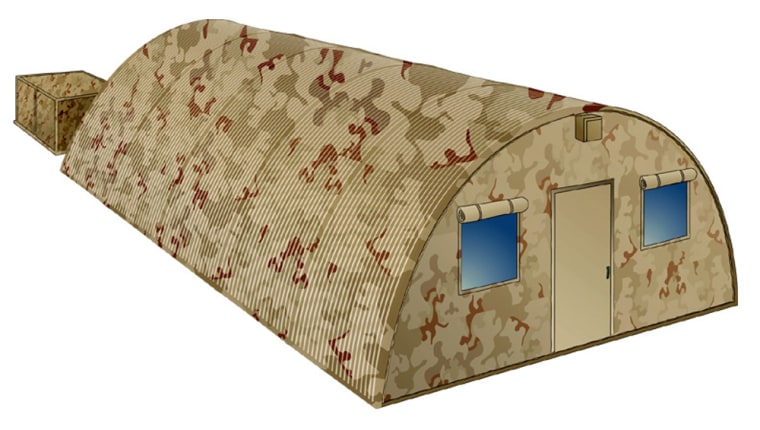 Konarka said it would also work to improve its ability to print camouflage-patterned material so that it could be used on military structures, reducing the need for diesel fuel for noisy, polluting generators, and even on clothing.
"Coloring and patterning is unique to Konarka's technology," Konarka R&D Vice President Russell Gaudiana, said in the statement. "Other photovoltaics require camouflage covers to disguise them, but that reduces light harvesting and power output. Our materials can be printed with the appropriate images while still maintaining their power generating capabilities, helping to protect soldiers in the field."
Beyond rigid solar panels
Konarka is among the developers of next-generation photovoltaic technology that seeks to improve on rigid, glass-panel solar cells.
Advances in semiconducting materials allow for lower-cost production of lightweight solar cells that can be woven into plastics and textiles — including camouflage-patterned materials Konarka is developing for the Army.
Konarka said it is working with partners on commercial applications as well.
"Each one of these applications translates into the commercial sector as well, including mobile phones, PDAs, digital music players, security systems, roofing material and recreation equipment", McGahn said.