/ Source: The Associated Press
American billionaire Malcolm Glazer took complete control of Manchester United on Monday by increasing his stake in the world's richest soccer club past the 75 percent threshold.
The owner of the NFL's Tampa Bay Buccaneers bought 2.3 million more shares to take his ownership level to 75.70 percent by the end of Monday's trading, Glazer's Red Football Ltd. said in a statement to the London Stock Exchange.
With 75 percent, Glazer can place his personal debt on United's books and take the club off the stock exchange and into private ownership. Manchester United has been listed on the stock exchange since 1991.
By the close of trading Friday, Glazer owned 74.81 percent of the stocks. He's offering 300 pence ($5.55) per share.
Glazer is expected to submit a formal document to shareholders on Wednesday.
Financial analysts said Glazer could soon raise his stake to 90 percent. At that level, remaining shareholders would be required to sell their stocks to Glazer.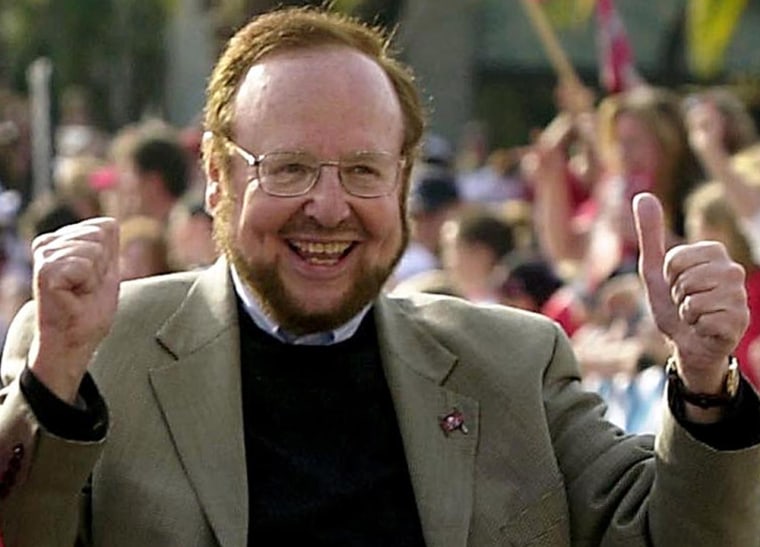 Glazer told the stock exchange Friday he would borrow 265 million pounds ($490 million) to fund the 790.3-million pound ($1.47-billion) takeover.
Glazer said the bid also included 272 million pounds ($503 million) of his own money, and another 275 million pounds ($509 million) to be generated by issuing preferred securities to large investors.
Glazer's ownership reached 56.9 percent on Thursday after he bought out joint majority shareholders J.P. McManus and John Magnier, Irish racehorse owners. He previously owned 28.1 percent of the club.
Reaction to Glazer's takeover has been mostly negative and defiant. Fans fear Glazer will sell off the club's 67,000-seat Old Trafford stadium and raise prices. They also oppose foreign ownership.
Fans groups are calling for a boycott of Man United sponsors and planning demonstrations at the FA Cup final against Arsenal on Saturday in Cardiff, Wales.
"We won't do anything that endangers safety, but they may have to draft in the army to police the match," said Oliver Houston, a vice chairman of Shareholders United.
Several Manchester United fans were arrested when they tried to get onto the field after Sunday's season-ending 2-1 victory at Southampton.
"We are calling on all supporters to wear black in Cardiff on Saturday," said Mark Longden of the Independent Manchester United Supporters Association. "If they can get hold of black flags, they should wave them because it represents what is happening to the club."
The group is also calling on fans not to renew their season tickets, to cancel subscriptions to Manchester United's in-house television station, and boycott sponsors Vodafone, Nike Inc., Budweiser, whose parent company is Anheuser-Busch Cos., and Audi, whose parent company is Volkswagen AG.