/ Source: The Associated Press
A serial killer who struggled to hasten his own death — and was forced to prove he wasn't out of his mind — was put to death early Friday in New England's first execution in 45 years.
Michael Ross, 45, died by injection after fighting off attempts by public defenders, death penalty foes and his own family to save his life.
"The execution of Michael Bruce Ross has been carried out," Warden Christine Whidden said shortly after Ross was pronounced dead at 2:25 a.m.
The Ivy League-educated Ross was sent to death row for the murders of four young women and girls in Connecticut in the 1980s, and confessed to four more such slayings in Connecticut and New York. He also raped most of the women.
Last fall, Ross announced he was abandoning all remaining appeals, which could have kept him alive for many years, because his victims' families had suffered enough.
"I owe these people. I killed their daughters. If I could stop the pain, I have to do that. This is my right," the former insurance agent and Cornell University graduate said last year. "I don't think there's anything crazy or incompetent about that."
Domino effect?
Death penalty opponents warned that Ross' execution could break down a political and psychological barrier against capital punishment in New England and start a domino effect in the region.
"The whole thing is just disheartening to me and I think we're going to live to regret this day," said attorney Antonio Ponvert III, who represented Ross' father and filed several lawsuits trying to block the execution.
On Thursday, a federal appeals court in New York and the U.S. Supreme Court rebuffed a lawsuit brought on behalf of Ross' father that claimed the execution would lead to a wave of suicide attempts among Connecticut inmates. The courts also rejected an attempt by Ross' sister intervene in his case and stop the execution.
Ross' family, friends and attorneys visited with him after he was moved Thursday to a holding cell near the death chamber at Osborn Correctional Institution in Somers. He had with him a Bible, a book of Bible verses, a coffee cup and some candy.
About 300 people had gathered outside the prison as Ross was put to death.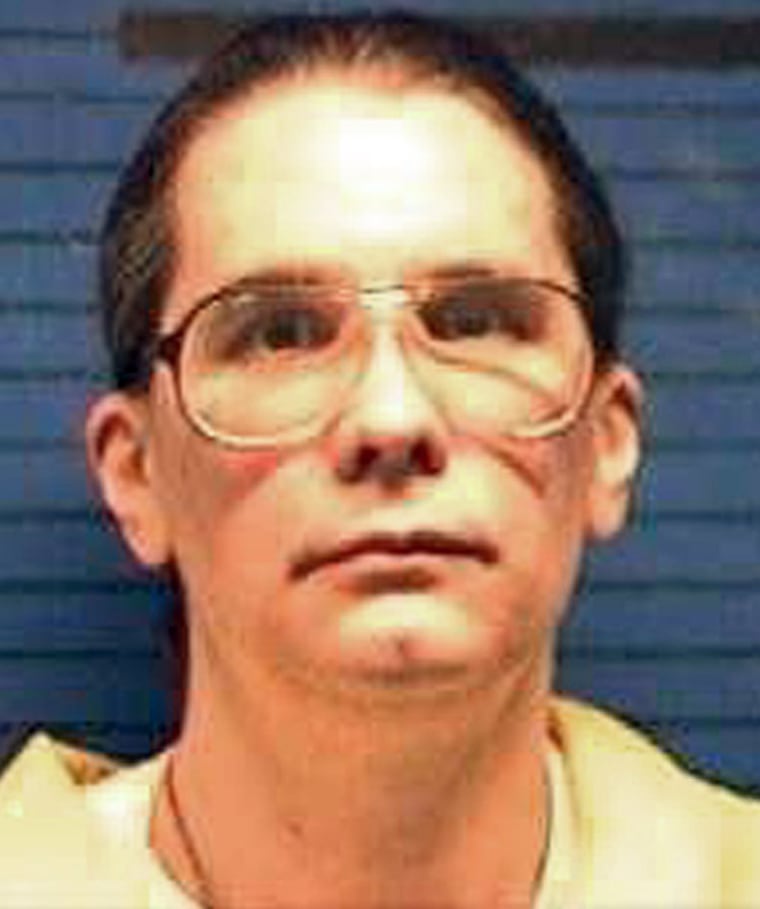 "My heart is pounding," said Suzanne Strum of Waterford, an opponent of capital punishment. "I can't believe Connecticut has become that state that's done it."
Among the death penalty supporters was Craig Miner of Enfield, who painted "Ross must go, 5/13/05" on the side of his car. "I have four kids of my own and I really feel sorry for the families of the girls," Miner said.
'Death row syndrome'
Ross was hours from death in January when a federal judge scolded Ross' attorney and threatened to lift his law license for trying to hasten Ross' execution. The lawyer agreed to a new round of hearings on whether Ross was mentally competent.
Desperate to save his life, public defenders and Ross' family had argued that Ross suffered from "death row syndrome" — that is, he had become deranged from living most of the past 18 years under a death sentence.
At the hearings, two psychiatrists testified that Ross was mentally incompetent. They said he has a personality disorder that compels him to choose death to avoid looking cowardly. Two other experts disputed the finding of incompetence and said he was genuinely remorseful.
Last month, a judge again found Ross competent to decide his fate.
The last execution in New England was in 1960, when Joseph "Mad Dog" Taborsky went to the electric chair in Connecticut. Of the six New England states, only Connecticut and New Hampshire have the death penalty. New Hampshire has no one on death row and has not executed anyone since 1939.
Edwin Shelley, whose 14-year-old daughter Leslie was Ross' seventh victim, said Thursday that he planned to watch Ross die.
"It's going to be nice to come home and realize that the case is finished and that he has received his just rewards," Shelley said. "I think I will be very relaxed and at ease with myself."