A few hours after Michael Jackson moonwalked away from all 10 charges in his child molestation trial, his father appeared at the gates of the singer's Neverland Ranch.
It wasn't yet 6 p.m., but Joe Jackson said his son was already in bed - presumably alone. "He is trying to rest," said the elder Jackson, who had so much to do with Michael's early success. "He's trying to get strong."
Trying to get strong rather than doing another SUV rooftop jig outside the Santa Maria, Calif. courthouse seems the appropriate response for a man who has a curious weakness for boys. But how he defines getting strong is key.
Man in the mirror?
Even his most ardent supporters -- particularly those in his family who demonstrated such dedicated compassion for their son and brother - must feel that here's a man who has to change his ways.
In a posting on BET.com, "redstick_sugarlady" compared Jackson's life "to a real life 'Truman Show.' He has been living under the glaring lights for almost forty years. It's his private lights which keep getting him into trouble. His private life needs a drastic change if he wants to ensure he doesn't keep traveling down this road again. No more Peter Pan please and thank you very much."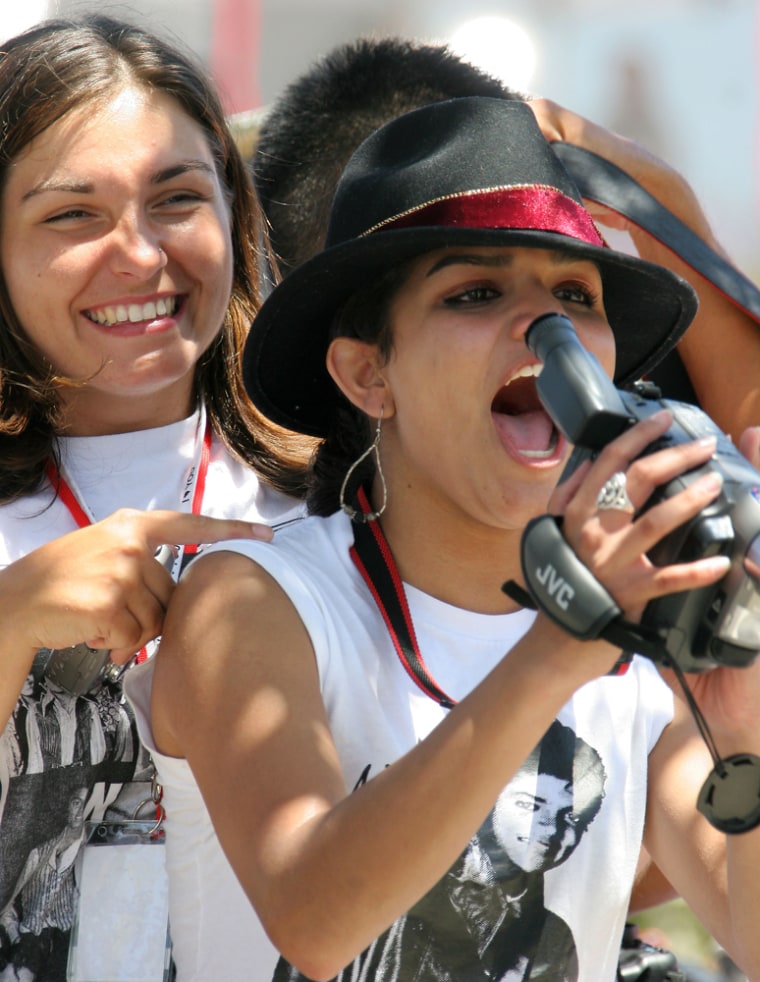 Now that he is free from the burden of defending himself in court, perhaps those closest to him can help the one time King of Pop defend himself against himself.  Most folks find Jackson's notions of acceptable behavior as bizarre as his appearance.
"Why can't you share your bed?" Jackson said in a 2002 documentary by Martin Bashir, a British journalist. "The most loving thing to do is to share your bed with someone. It's a beautiful thing. It's very right. It's very loving. Because what's wrong with sharing a love?"
What's wrong is Jackson wasn't talking about one of his wives. He was talking about sharing his bed with boys. Jackson might think "I am Peter Pan," as he told Bashir, but he is a man who should know better.
Apparently he doesn't, unless the trial taught him some lessons he neglected to learn long ago. And learning those lessons is something many people doubt is possible for him.
'He needs help'
"Much like any addict.....he needs help," wrote "swtgeorgiabrown" in a BET.com posting. "He is addicted to little boys like a junkie is to crack! He is not going to change....even though he was aquitted (sic) by a jury, i suppose he paid enough money for the verdict.....he is free once more to do some other little boy in the future, it's just a matter of time."
Go back in time 15 years and we see Jackson paying a huge settlement, reportedly worth more than $20 million, to quiet charges that he had molested another boy. This time, Jackson faced the same district attorney, Tom Sneddon, who wanted to prosecute the entertainer in the earlier case. 
Jackson accused Sneddon of waging a vendetta, something the prosecutor, of course, denied. But if not a vendetta, then maybe simple bad judgment led Sneddon to put on a case that reached too far for its own good. The conspiracy charges were always the weakest part of the prosecution's case. Those charges allowed the defense to put on witnesses that undercut the prosecution's entire argument.
And instead of being a poignant and sympathetic prosecution  witnesses, the mother of the boy Jackson was accused of molesting turned out to be a blessing for the defense. Prosecutors admitted she had committed welfare fraud and the defense portrayed the family as playing "the biggest con of their careers." 
Blaming the mother
It's not clear if the jurors - mostly white, no blacks  --  bought that description, but there's no doubt that they have big doubts about her for allowing her child to sleep with a grown man. In a post-trial press conference, the jury, which included eight parents, put much of the blame on the mother.
"What mother in her right mind would ... just freely volunteer your child to sleep with someone, and not so much just Michael Jackson but anyone, for that matter?" said a juror the Los Angeles Times identified as Pauline Coccoz, a 45-year-old mother of three.
And one thing prosecution witnesses should learn from this case: Don't disrespect the jury, as the Jackson jurors felt the mother did. A juror the Times identified as Eleanor Cook, a 79-year-old grandmother, said she "disliked it intensely when she (the mother) snapped her fingers at us. I thought, 'Don't snap your fingers at me, lady.' "
The jury's "not guilty" verdict is not the same as "innocent," as  Jackson's Web site triumphantly proclaims. That site shamelessly places the verdict in the same class as Martin Luther King's birth, the fall of the Berlin Wall and the release of Nelson Mandela from prison.
Despite his visions of innocence and grandeur, lots of people believe what at least one juror said -- Jackson probably is a child molester, but the charges against him were not proven beyond a reasonable doubt. Furthermore, Jackson's acquittal in the Santa Maria court doesn't free him from a tougher verdict in the court of public opinion. And for an entertainer, that could be a death sentence.
Even before the charges he just beat were lodged, Jackson's career was flat. Yet, he's a man of enormous talent and charisma who remains capable of wowing audiences around the world. He can remake his career and while he's at it maybe he can remake himself, too.