/ Source: The Associated Press
America's largest church celebrated its move into the former arena for the Houston Rockets with a capacity crowd of 16,000, an upbeat sermon from its televangelist pastor and a spirited welcome from the governor of Texas.
"How do you like our new home?" Lakewood Church pastor Joel Osteen asked to thunderous applause. "It looks pretty good doesn't it? This is a dream come true."
The new home for the nondenominational Christian church is the former Compaq Center, once home to the Rockets.
There were no vacant spots in the arena as Lakewood, which recently became the first church in the United States to average more than 30,000 worshippers weekly, held its first service there Saturday night. The service also was televised live.
'Nothing short of amazing'
Gov. Rick Perry praised the church's new look and told the crowd, "As lawmakers we do a lot of things, but only the church can teach people to love.
"This is nothing short of amazing," Perry said. "It is so great to look across this crowd and see the wonderful diversity of this great state we call Texas."
It took more than 15 months and $75 million to complete the renovations — which included adding five stories to make more room.
"I couldn't believe how beautiful it was," Osteen said afterward when asked to describe how he felt when he first entered what he called the "Texas-sized" sanctuary. "It almost felt surreal."
From feed store to phenomenon
Video clips playing on three gigantic screens showcased the building and recounted the history of the church. One video recalled the church's humble beginnings in an abandoned feed store in 1959 and traced Osteen's rise to the pulpit after his father and church founder, John Osteen, died 40 years later.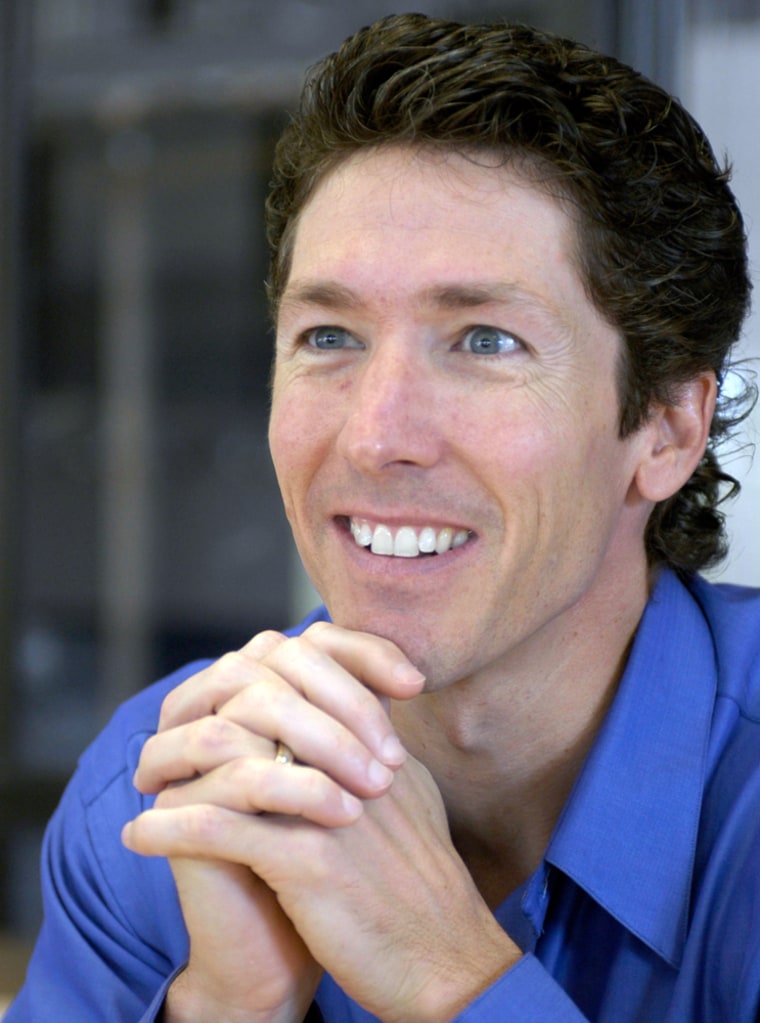 Osteen took over the church in 1999 and has increased the size of the congregation almost five-fold since then. His book, "Your Best Life Now: 7 Steps to Living Your Full Potential" has sold almost 3 million copies.
The service was highlighted by a 25-minute sermon by Osteen, who told the crowd that he and his wife, Victoria, went on their first date in the arena 19 years ago.
The crowd roared with approval throughout the message and was often brought to its feet as Osteen spoke in front of a large golden-colored globe that rotated slowly.
Members of the choir swayed happily, belting out several different songs below pictures of a crisp blue sky with puffy white clouds.
While collection plates were passed, video messages from people around the world, including Pastor T.D. Jakes of the Potter's House in Dallas, welcomed Lakewood to its new location.
"It is overwhelming, unbelievable, fantastic," Ann Bell, one of the church's original members, said after the service. "Words can't even describe it."