• |
On edge on both sides of the pond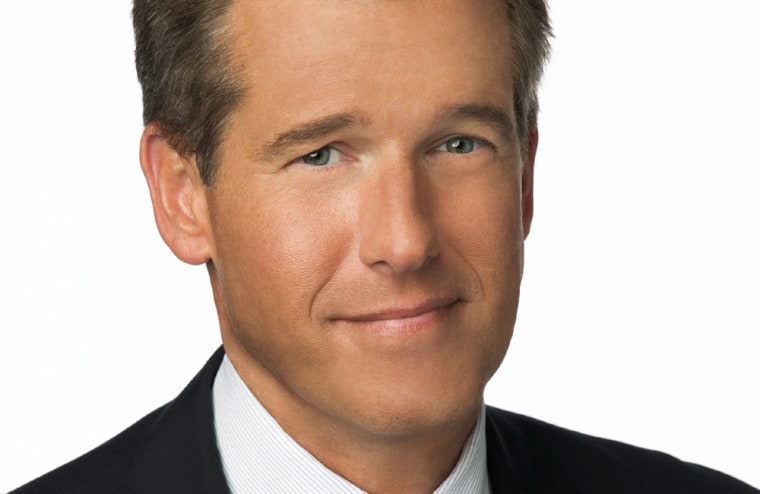 I won't keep you, I know you're anxious to begin your weekend. Here's the headline: If it's possible to say that a bombing attempt was a blessing in disguise, we can say that today. We have photos of four suspects, we have bombs still intact... and that equals an extraordinary chance at a window into the operation behind it all, and those who seem so hell-bent on taking innocent human lives. And let's hear it for the Brits: they might be the best in the world at investigations of this sort. They long ago cornered the market on resilience.
And what an interesting dynamic here in New York today, where bag checks have begun on the subway and where the Port Authority terminal is full of machine gun-toting cops: most people don't seem to mind. Perhaps it's thanks to our British derivation as a nation. The entire topic will begin our broadcast tonight, barring some last-minute calamity.
In the transparency department, sharp listeners probably caught our correction last night... see the post below by my colleague Lisa Green for more.
And on the subject of last night's broadcast: we had an overwhelming response to the poem read aloud by Justice Sandra Day O'Connor. Here's a link on the Internet should you wish to read it and/or pass it on. (Here's the justice in her own words on Thursday.) The justice and her eight colleagues will make an additional appearance in the broadcast tonight as well.
As we pointed out this week, against the backdrop of the attacks in London, the Patriot Act debate has been going on in the House. I was reminded today that my ABC colleague Ted Koppel wrote a provocative piece on it in the New York Times back in June, which is certainly worth a (second) read (Editor's note: You can buy the article for - gulp! - $3.95 on the NYT Web site. . Or visit your local library).
We'll round out the broadcast tonight by looking at extending Daylight Saving Time (controversial)... and whatever happened to kids playing outside until being called in for dinner every night after school?
We hope you can join us and have a great weekend.
• |          
On viewer mail (Lisa Green, Senior Producer, Broadcast Standards, NBC News)
You may have heard Brian report a correction on last night's broadcast, noting that a fertility clinic in New York that had a healthy baby from a frozen egg was not, as we originally reported in most of the country on Wednesday, the first program to do so.  (If you live on the West Coast, you heard the corrected version of the report.) The correction was thorough and set the record straight, but I wanted to blog about it to make a point, and to extend an invitation.

After the original broadcast (and after our West Coast correction was made), an alert viewer e-mailed Nightly News. He said his grandson was conceived from a frozen egg two years ago.  He took time to contribute information, and I'll be writing him separately to thank him for his help.  
Journalists always value information, even (or in this case especially) after a report airs. One of the most striking aspects of the Jayson Blair scandal at The New York Times was, as its own internal review found, the newspaper received few complaints from subjects of articles that were inaccurate. The Times has opened its doors wide to encourage reader feedback.  It's our goal, too. If you see something you know is wrong, let us know.
Editor's note: Use the mailbag below to communicate with the show or click here to send an e-mail.           
• |
London's new reality (Ned Colt in London)
Editor's note: This is an excerpt from a Q&A that NBC Correspondent Ned Colt did with MSNBC.com.
What is the mood on the streets in London? With the daily briefings by the Metropolitan Police showing images of suspects, is it sort of surreal? Are people fearful or tense?
It really depends on who you speak with. I have taken the subway numerous times during the last couple of days and you tend to disassociate yourself from it. Given my line of work, I'm often concerned about safety and often check to see how one could get out in case of a fire or any untoward activity.
But, speaking with people here, they all deal with it in different ways. There are some who say that this is not having any effect on them. They are being quite stoic and are saying that they will continue to go on about their business. 
I was speaking with a cab driver last night who said that business has improved dramatically for him over the last few days as a result of these bombings. And it's not just for security reasons that people are using their bicycles or taking taxis to work. It's also because in so many cases the subway lines aren't operating because of the security threats.
• |
Tonight's promoted story on Nightly News (Rob Merrill, Daily Nightly editor)
Playing outdoors — it's what summer's all about, right? So why are so many kids staying inside? Experts say take your pick of reasons: TV, video games and fear of strangers — they're keeping more kids on the couch, and overweight. Tonight, advice on how to get your kids back outside.
• |
All eyes on London, again (Brian Williams)
A close friend... an American with family ties to the Middle East... called me in the wake of the London bombings today and said, "I hope the whole world isn't turning into Israel and all of us into Israelis" in terms of what the threat of terrorism does to our lives. Today's post, at least for now, will be fairly short... as we are truly concentrating all of our efforts on newsgathering for our lead story... and as we all chase down the same question: How could a group that with such sick precision killed 56 people two weeks ago, fail to detonate four devices today? Of course this leads to the theory that this was either a splinter group or an act of some sort of copycat terrorism.
Keith Miller will head up our coverage tonight from London. We will also hear from our own Andrea Mitchell... who I see has already posted from overseas... and who is predictably chagrined to be a PART of the story she covers for us tonight. She's a pro who during her long career has been scared by the professionals, so while I'm sure the incident per se didn't dent her unflappable exterior, the larger message has been received, and we'll report on it tonight. The short version: the government of Sudan may have hurt its own argument that sanctions against them should be dropped.
And because there's room in every life for a little poetry, tonight we're going to run a snippet of some extraordinary remarks today by retiring Supreme Court Justice Sandra Day O'Connor. It is already apparent (as she interrupts a fishing vacation to speak to the 9th Circuit judicial conference) that the burdens of her seat on the court are starting to lift, and a clearer view of retirement is coming into view for her. In advance of what you'll hear her say tonight, (in remarks that display perfectly her modesty and self-deprecation), let me say that her impact on the court and American life is extraordinary and still being measured by better minds than mine.
Finally, while it seemed awfully incongruous to go ahead with plans to appear on David Letterman's program tonight, I'm going ahead with the visit... mostly because one of our topics of discussion is pulled directly from the headlines (the Supreme Court nomination). And with so many Americans telling pollsters these days that they get much of their news from late-night comedy shows, I see it as an extension of my job!
We hope you'll join us for tonight's broadcast.
• |
Editor's note: NBC's Chief Foreign Affairs Correspondent Andrea Mitchell was involved in an "incident" this morning in Sudan, as she tried to ask a question during a meeting between U.S. Secretary of State Condoleezza Rice and Sudanese President Omar el-Bashir. She recounted it to this blog editor while on the phone from Darfur in western Sudan.
'There is no freedom of the press here'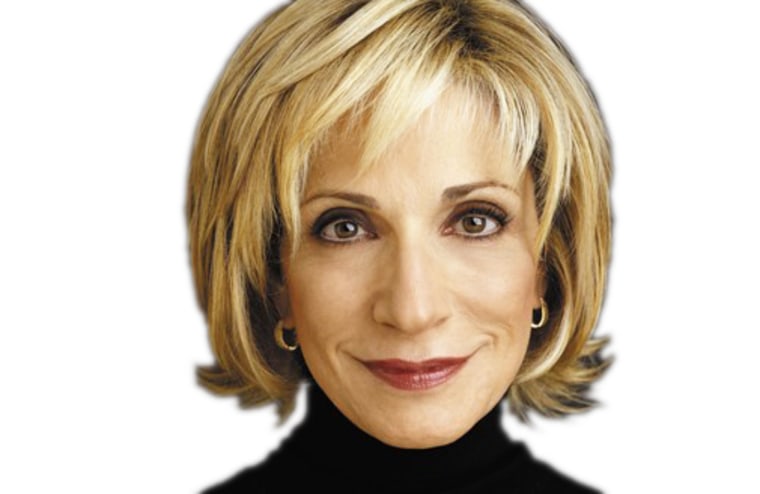 Things were not going well from the minute that Secretary Condoleezza Rice arrived in the Sudanese capital of Khartoum. Her motorcade got separated and her personal advisor, Jim Wilkinson, got slammed against a wall while he tried to bull his way into the meeting. They blocked all the other State Department officials from even attending this meeting between Rice and the president of Sudan. In fact, for the first six or seven minutes of this meeting, Rice and President el-Bashir couldn't talk because the Arabic translator was prevented from getting in. None of the other top officials ever got into the meeting, including U.S. Agency for International Development Administrator Andrew Natsios. So already there were apologies from Sudanese officials to U.S. officials. Things were not going well. And at that point, there were already problems over which reporters could go in and whether the American press corps could be part of a Sudanese press pool covering the photo opportunity. The State Department officials were insistent that the Americans be represented, as had previously been agreed to. Sudanese officials wanted to only let a camera in, but not permit any writers from newspapers or television. At one point, Sean McCormack, the assistant secretary for public affairs, said to his Sudanese counterpart, "I'll convey your desires about not permitting reporters to ask questions, but that's all I'll do. We have a free press." And his counterpart said, "There is no freedom of the press here." Which kind of told the whole story.
So by the time we finally did get in, there were Sudanese officials saying, "Don't ask any questions," and American officials saying, "No agreements. No deals." And we went in, and I asked President el-Bashir why, in essence, anyone should believe his promises when his government has said repeatedly that it will stop the violence and then it continues to support the militias that are doing the killing. At which point two guys came up behind me, two of his armed security guards, and grabbed me from behind and started pulling me out the door. I tried to keep my balance so that I didn't go down. And they shoved me out the door. Rice was furious and came back as soon as we got to the airport to leave for the refugee camp. She said she was very sorry that it happened and that she had demanded an apology from the Sudanese government. Within the hour, before we landed in northern Sudan, she received a call from the foreign minister apologizing. It was the third apology from the Sudanese that day. But two of them preceded the incident, which made everyone in the American delegation think that they weren't worth very much, the apologies. One of the comments from Wilkinson was that Diplomacy 101 says you don't mistreat your guests, especially not when you're trying to get them to restore Sudan's status, remove sanctions and take the country off the terror list.
All of this pales, obviously, in the context of why we're here, why Secretary Rice even came to Sudan, which is to try and do something about the horrendous killings, which the U.S. and Rice again yesterday called genocide... the displacement of two million people over the last two years, the burning of villages, the looting of livestock (which is the only means the Sudanese people have to survive). Rice is trying to focus, in this delicate balance, on the possibility for improvement, but many of the players are the bad guys who carried out these policies in the past, including President Omar el-Bashir, my new best friend.
Editor's note:
• |
Tonight's promoted story on Nightly News (Rob Merrill, Daily Nightly editor)
For two years the "Do Not Call" list has kept tele-marketers at bay. But now they have your number, and they're fighting to use it. Is this the end of the peaceful dinner hour? Tom Costello has that story tonight, and we'll of course have team coverage from London, where four blasts sparked panic again today, two weeks after four much bigger explosions killed 56 people. For the latest on the London story throughout the day, click here.
• |
Chasing the court story (David Gregory, Chief White House Correspondent)
We got word over the loudspeaker in the White House briefing room early yesterday afternoon that Scott McClellan would be coming back to talk to us. I knew what that meant: He would say the President was ready to announce his nominee. We all thought later in the afternoon. No, it would be prime time. We gasped. Prime time is fine, it's just that we would have to spend the rest of the day on the hunt for the name — a hunt that already had Washington twisted in several directions.
In the morning, the story was everywhere that Judge Edith Brown Clement was the pick. It made sense the president would choose a woman. After all, the first lady had weighed in saying a woman should replace Justice Sandra Day O'Connor. Indeed, I would learn later Clement WAS a finalist before being eliminated. Some have accused the White House of engineering a massive head fake. It's possible. I know the president loves to watch the media chase its tail. But I don't know. It's clear someone learned she was interviewed during the final weekend and even those close to the process thought Clement made perfect sense.
For us, the hard part was trying to learn the pick or at least dampen the singular speculation about Clement. In the final hour before our broadcast, it was chaotic. I went from confirming that Clement was last at the White House the day before to confirming just minutes before we went on at 6:30 p.m. EDT that she was out, all the while huddling with Brian Williams and the Nightly team about how to report what we had.
This is how it works in Washington on a story like this. The entire town is convinced it knows the story, only to find out it knows nothing. President Bush interrupted his lunch with Australian Prime Minister John Howard to privately offer Judge Roberts the job. That was 12:35 p.m. I bet no more than a handful of people knew before we got word just before it was announced at the White House that John Roberts was the guy.
• |
A justice for all? (Brian Williams)
It struck me at the height of the speculation last night... moments before we learned it would be Mr. Roberts... that this is the first Supreme Court nomination of the "new" media age. While I was seated and in position on the set, toggling between three different blogs (that all day seemed to be leading the way on "informed speculation" if that's not an oxymoron) and wading through all the head-fakes (two Emily's, a Luttig and a dash of Fred Thompson), I was happily reminded there's no substitute for "boots on the ground" at the White House. Our own David Gregory had the story BEFORE the wire services and most blogs that I know of. And another complication of this new age: How to know who was REALLY first? Who broke this story, really?
I strongly recommend taking a moment to read about the locker room scene that followed the last time a president presented a nominee for the court (two of them at the same time, actually) at an evening event. The transcript of the conversation between Nixon and his aides is priceless. My thanks to my friend and NBC News contributor Michael Beschloss for reminding me it existed and providing the link.
To present day: The reaction to John Roberts has been very positive, as our coverage predicted last night. Based on all the biographical evidence I can get my hands on, he is a man of staggering intellect. There is much discussion about how big a campaign the opposition will mount, and to what end. And my favorite factoid of the day, which occurred to several of us last night: If confirmed and assuming the continued service of Chief Justice William Rehnquist, Justice Roberts would be the first former clerk-turned-sitting-justice to sit on the court with the justice he once served. Now, taking a page from The Hotline's daily question, attention e-mailers: What's the highest number of Harvard Law School graduates to serve on the court at any one time and when?
Reporting on the nominee tonight will be our very best: David Gregory, Pete Williams (television journalism's answer to Linda Greenhouse) and Chip Reid on the Hill.
Also making the broadcast tonight: Exclusive details from the London investigation, a huge first-of-its-kind medical development in the U.S., and the White House flap over footwear, which will come as no surprise to fellow parents of teenagers.
And about the topic promised in this space yesterday... e-mail complaints about coverage of the president... due to the press of news and limits on time and space, we'll get to it in the days ahead. We hope you'll join us for the broadcast tonight.
• |
Senate kicks off confirmation process (Ken Strickland, Senate Producer, NBC News)
Immediately after President Bush nominated Judge John G. Roberts, Jr. to be the next Supreme Court justice, the Senate Judiciary Committee sent him a standard questionnaire. It doesn't ask anything controversial, but more general questions about education, work history, etc. Since Roberts is also a sitting judge, the committee also asks the nominee to submit previously written legal opinions, articles and speeches.
The White House will also send the Judiciary Committee Judge Roberts' FBI file. That file contains the raw notes on the extensive background check already conducted. Republicans say the file reaches no conclusions, just facts gathered from interviews. As per a "Memorandum of Understanding" (MOU) with the White House established more than 15 years ago, those files can only be viewed by the 18 committee members and nine committee staffers (6 GOP, 3 DEM) with top secret clearances. There have been some occasions when other senators outside the committee have also been briefed on the file.
• |
Tonight's promoted story on Nightly News
The biological clock — it's an all too real limit on female fertility. But now a dramatic breakthrough could set that clock... way back.
We'll have that story and the nomination of John G. Roberts, Jr. to be the next justice of the Supreme Court. What could his appointment mean for the future?
• |
Primetime pick (Brian Williams)
A changeable situation tonight, as the president's surprise for the Supreme Court may not keep until his planned announcement at 9:00 p.m. EDT. We will of course be on the air to cover the event live on NBC stations, and will have a preview of the pick on tonight's broadcast.
Two blogs leading the way today in terms of interesting content are: redstate.org (do the media and soothsayers have the wrong Edith?) and sctnomination.com, where there's a trove of available material for armchair vetters out there who are interested in the leading candidate's prior opinions. For court buffs and news junkies, this will be one of those nights. We are all on the phone, trying to get an informational leg up on one another (Pete Williams and I were given the very same nugget by two different people, which is now on the web).
Our coverage will be led by David Gregory and Pete Williams, with analysis by Tim Russert. We also should not forget the storm bearing down on the Texas coast: We'll have an update on the strength, position and path of Emily.
We'll dip in once again on the contentious argument over the possible cause of autism, and we'll look at the life of the commander of U.S. forces in Vietnam, the iconic Gen. William Westmoreland.
And because we read your e-mails: Tomorrow we'll answer a recent and frequent complaint about media treatment of the president.
We hope you'll join us for Nightly News tonight, and for our live coverage on the network at 9:00 p.m. EDT.
• |
From the NBC Washington research library... the last time a president announced a Supreme Court nominee in the evening was President Richard M. Nixon on Oct. 21, 1971. Nixon nominated Lewis Powell to replace Hugo Black and William Rehnquist to replace John Marshall Harlan. The 7:30 p.m. announcement was broadcast live on radio and television.
• |
From the NBC Washington news desk... Bush's announcement at 9:00 p.m. EDT will last 10 minutes. The nominee will be present. They will take no questions.
• |
SCOTUS nominee
Breaking news from David Gregory at the White House.... President Bush will announce his nominee to succeed Supreme Court Justice Sandra Day O'Connor at 9:00 p.m. EDT. White House Press Secretary Scott McClellan just informed the press corps. Obviously, we'll have complete coverage on tonight's broadcast. Until then, you can find all the latest developments in our special section "The Changing Court," including a look at potential nominees, landmark decisions, profiles of current justices and court trivia.
• |
Tonight's promoted story on Nightly News
HOV lanes: They're great for car poolers, but how safe are they? Recent studies show crashes increase significantly. There's a simple fix to the HOV accident problem, but what will it take to get highway officials to make the change?
• |
Court watching & Rove watching (Brian Williams)
It was a Washington Post story that jolted us court-watchers awake this morning: specifically, their reporting that the president's nominee to replace Justice O'Connor could come as early as this week. The cynical thinking is that the White House wants a distraction, (positive or otherwise... ANY distraction), from the daily drip of the Rove story. And while we stand ready to report on the president's choice for the court when it happens...the drip continued, audibly, over the weekend. The White House could not be happy to see the man who is arguably the president's closest and most important aide on the cover of both TIME and NEWSWEEK this morning. While the pieces of this story are disparate and confusing, the overall effect can be cancerous (at minimum injurious) to the president's second-term agenda. It doesn't help that one prominent political analyst was left to speculate over the weekend on whether this would rise to the level of a "Watergate" caliber "scandal." Further, many heard the president on the topic today and sensed a change in his standard for dismissing any employee found to have leaked confidential information. Adding to the normal burden on us to treat this story with fairness: the staggering amount we still do NOT know... like the crime or crimes that may have been committed and are central to the investigation. David Gregory (fresh from filling in for Chris Matthews on "Hardball") will handle our reporting duties from the White House tonight, with an assist from Andrea Mitchell.
Tonight's broadcast will also look at the staggering and cumulative affect of all the violence in Iraq over the weekend. Retired four-star General Barry McCaffrey (one of the architects of the winning strategy in the tank battle in Gulf War I and an NBC News military affairs analyst) raised some serious questions on Capitol Hill today, and we'll take a look at all of it tonight.
We'll also take a look at Maytag, its troubles and suitors. We'll introduce our viewers (who have not had prior contact) to Emily tonight, a hurricane sweeping through Mexico on a troubling future course toward Texas. And our own Mike Taibbi has a warm look at a mother's legacy for her daughter... and what it may mean to similar mothers and daughters through the years and throughout the nation.
In other news: why didn't ? And thanks to those of you who have written to tell me that you discovered our blog after I unabashedly asked for people to read it during my appearance on Conan last week. We are happy to welcome new staff contributors to this space, as we will steadily, over time... notably among them: Lisa Green, an attorney and senior producer on our broadcast standards staff. She'll be offering great insight into how we judge what is suitable for air each day. We hope you can join us for the broadcast tonight.
• |
The video game with a hidden surprise
(Lisa Green, Senior Producer, Broadcast Standards, NBC News)
As a mother of two video gamers, I was eager to hear our report Thursday about graphic sex scenes buried in "Grand Theft Auto: San Andreas," part of a series of games already infamous for their violent elements. OK, my eagerness might have been tempered by a bit of dread. The company that makes the game says the scenes were created by an Internet hacker. As a broadcast standards producer, I was interested to see how Correspondent Chip Reid and his producers would propose to describe and show the hidden images on the broadcast. 
Decisions about taste are a tricky part of our work. We think hard about how to convey information without unnecessarily offending viewers who don't want to watch difficult material.  We know there's no consensus about what's appropriate in every circumstance. (I hope to blog another time about the challenge of choosing images when reporting on disasters or wars.)
In this case, faced with some eye-popping game excerpts, we made careful choices in our words and pictures. Chip reported on scenes "so graphic we won't show them, but this freeze frame should give you some idea." Before the broadcast, Senior Producer Sharon Hoffman showed me the freeze frame, and we agreed it was as far as we needed to go. As a broadcast standards producer, I was satisfied with our discretion. As a mom, I looked forward to distracting my children with the newest Harry Potter novel.
Editor's note: Watch video of Chip Reid's report from last Thursday's Nightly News here.               
• July 18, 2005 |
The London investigation; what we know (Robert Windrem, NBC Investigative Producer)
As investigators sift through clues as well as rubble, it is becoming increasingly evident that the London attacks were not a home-grown operation but rather a centrally directed al-Qaida plot, the most successful in several years.
The Madrid bombings were the work of al-Qaida "wannabes," as one of our intelligence community sources described them. Bin Laden's men weren't even aware of it until March 11 of last year. You have to go back to 2002 and 2003 when attacks in places like Bali, Istanbul, Riyadh and Casablanca took place to find such centrally directed attacks.
Figuring it all out is never easy for the investigators or the journalists covering the aftermath.  A lot of the early information is wrong or incomplete or contradictory. It takes a lot of time before the officials we rely on can make the judgments. And it can take a long time for us to gain the trust of them and the people who knew both the victims and conspirators. For us, that often means delaying the broadcast of what we might think is critical information until we get two or three or even more sources, preferably from officials in multiple agencies and multiple countries.
But now, a pattern has begun to emerge.
In talking to those investigators, both in London and Washington, we have learned that much of what happened before and after the July 7 attacks bear the signature of Osama Bin Laden's operations.
Among them:
In the weeks before the attack, a high-ranking al-Qaida operative arrived in England almost anonymously, this time by ferry. It's his job to "activate the cell", as one U.S. official told us —to set the schedule, make assignments, direct travel and yes, offer religious encouragement to the bombers. "It's classic al-Qaida, right out of the playbook," Roger Cressey, our counter terrorism analyst and former Bush and Clinton White House counter terrorism official, tells us.
In the days after the attack, key players not involved in the actual bombing scattered before the inevitable arrests and detentions that follow every attack.  Masterminds and moneymen left New York before the first World Trade Center bombing, before the bombing of the U.S. Embassy in Nairobi, before the attack on the U.S.S. Cole and  before 9/11. In the last case, the players left places like Hamburg and Dubai, outposts of the planning.
There has been no credible claim of responsibility. In almost every terrorist attack carried out by al-Qaida, the organization waits for a few weeks or a month before announcing its roles, usually in a high profile way. We haven't seen any yet. One senior U.S. intelligence official reminded us that the first claim of responsibility for 9/11 wasn't broadcast until Oct. 7, 2001.  Look for video or audio featuring Osama bin Laden or Ayman al-Zawahiri soon.
The careful orchestration of the London attacks — the multiple, near-simultaneous bombings, aimed at producing high body counts and terror — would in the past automatically signal an al-Qaida operation. But so many European and U.S. terrorism experts tell us that local groups, what they call "like-minded" or "affiliated" groups, have unfortunately copied that signature.
In the next few days, expect to see a lot of interest in Pakistan, the home country of three of the four suicide bombers — and where Bin Laden and Zawahiri are most likely to be found.  Pakistani authorities are already defending themselves against attacks that haven't even been launched.
• |
Tonight's promoted story on Nightly News
A young mom diagnosed with terminal cancer. She wants her daughter to remember her. And she wants the same for other parents. Find out how a dying mother's wish has sparked a nationwide campaign.
Check your local listings for when to watch "Nightly News" on your local NBC station.