ALBANY, N.Y. - As terrorist attacks in London provide a stark reminder of the vulnerabilities of an open society, New York State is preparing to take the safety of its public schools to another level, drawing up guidelines that could make "chem-bio" decontamination exercises as routine as fire drills for the state's public school students.
With the first anniversary of the murder in Beslan, Russia of 338 people at a grammar school coming up and the memory of the World Trade Center attacks never far off, many of the same specialists who helped New York area school children cope with grief and fear after 9/11 are now grappling with ways of exposing children and teachers to new procedures to deal with chemical and biological attacks. The challenge, they say, is to create a system to respond to an attack without causing undue trauma or backlash from parents, teachers or local school districts.
"We're trying to figure out how to do this, how to train teachers and staff about chemical and biological weapons, and also trying to figure out what's the appropriate exposure to this kind of stuff," says Joe LeViness, coordinator of disaster mental health services at New York State's Department of Mental Health. "I've scoured the country trying to find anything about training for decontaminating kids, or about educating them about it. There's just nothing out there on this."
As a result, New York finds itself blazing a trail in this area. The effort, LeViness says, is to move the state's public school classrooms beyond the safety concerns that grew out of classroom violence and Columbine-style incidents of the 1990s, and past the crisis counseling that followed the 9/11 attacks, and into a full-fledged environment of preparation for sophisticated terrorist attacks.
"Every school in every state in America conducts fire drills, and we are thinking that maybe it would be a good idea for these drills to include a component of decontamination, even if they just set up a tent and show the kids how it works," says LeViness, who played a leading role in developing the crisis counseling guidelines that New York's schools followed after the 2001 attacks. "It's sad we have to think this way, but we simply cannot be in denial." 
A dark frontier
Frank Green, executive director of Keys to Safer Schools, a non-profit that provides security training to school districts in North America and Europe, says many schools have held evacuation drills in recent years – some for non-terrorist related things like earthquake safety or the risk of chemical plant accidents. But none he knows of deals specifically with decontaminating children affected by a biological or chemical weapons attack. "And certainly not at the state level," he said.
"Drills are a good idea. It's always good [for kids] to see that inside any costume there's still a human being, that they're not space aliens from Mars coming to do bad thing to you. Exposure like that is good, and if they can do it in a drill, even if they can let the children watch a unit do the drill, it really helps."
But Green, whose credentials include running the prison that held the Jonesboro, Ark. student shooters, warned that too much information on potential attacks is counter-productive. "The emphasis should be on getting kids to obey instructions in an emergency," he says. "Kids must learn to do what they've been told to do and have confidence in the adults. Then it doesn't matter if its nuclear, chem.-bio or an irate parent with an automatic weapon."
For officials in New York state, the London bombings are a poignant reminder of the perils facing the great cities of the West. Determined not to focus only on transit systems, the state has pooled its own resources with federal and New York City funds to create working groups that constantly study "soft targets" from bridges to sports stadiums to schools.
Behind the curve?
Since 9/11, virtually all state school systems have adopted new guidelines for dealing with the possibility of terrorism in classrooms. In most cases, however, the guidelines deal with violence emanating from within the community rather than terrorism from outside. Even those tackling the terrorist threat generally focus on how to deal with panicked parents like those who stormed New York and Washington area schools on 9/11 seeking to pull their kids out of classes early.
There are some exceptions. In New Jersey, for instance, whose communities included hundreds that lost people in the Trade Centers, acting Gov. Richard Codey last month announced a joint effort with Rutgers University to train teachers and school administrators on how to react to such attacks. In Bergen County, where Hudson riverfront communities literally watched the 9/11 attacks unfold, evacuation drills have been routine for two years.
Outside of the New York area, Columbus, Ohio schools spent local Homeland Security funds on responding to violent emergencies. Delaware has launched a program to train school nurses in trauma treatment and to identify signs of biological or chemical agents. Tulsa, Okla. school districts ran special training courses in identifying potential terrorists or their scouts for its security guards, who previously focused mostly on drug dealers or potential child molesters. Washington, D.C. schools have drilled on a variety of scenarios.
But New York state's guidelines, which are in the most preliminary stages of development, take this planning to a new level.
"We've really decided we can't just leave this to chance, but we're not completely sure where it is going right now," says LeViness. "We may put together some kind of comic or coloring book for younger kids to show them what a decontamination suit is. We're working up training materials for teachers and talking about drills. The one thing I can say is that we have not provided enough guidance or done the kind of research we need to do on this, and our current procedures simply aren't meant to deal with chemical or biological agents."
New York state's conclusions about the state of readiness echo those of a national study released last September just after the Beslan massacre in Russia which found that security at the nation's largest 20 public school systems had improved since 9/11, but that in many districts actions still primarily focused on the kind of violence experienced by Columbine High School in Littleton, Colorado, where two assault-gun toting students went on a rampage in 1999, killing 15 people, mostly their fellow students.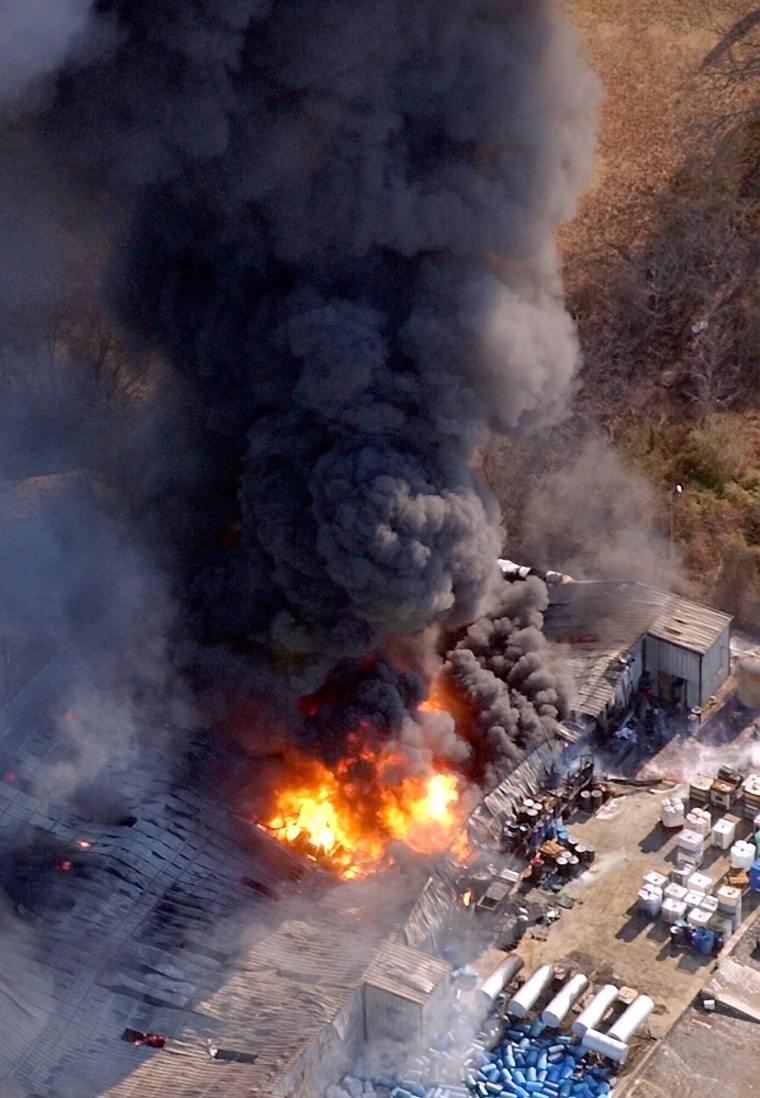 One problem, LeViness says, is that current training focuses on what first responders call "shelter-in-place" plans – blueprints meant to move children out of classrooms and into secure areas of the school in case some heavily armed person or group enters the building.
"That's just fine for a Columbine situation, but with bio or chem weapons, you're talking about the opposite problem – not keeping them safely in the school, but getting them out of a contaminated building." Like so many things he has dealt with in the past four years, it is simply not something anyone foresaw before Sept. 11, 2001. "Schools aren't exactly lining up to get involved in this. It raises all sorts of fears. But we're going to do something. We can't leave it to chance."
There are schools with first hand experience in dealing with contamination emergencies, says Green, citing a January 2004 chemical plant explosion in Conway, Ark. that forced evacuation of a high school and parts of a small town. Green says that, ironically, his foundation had just finished a recommendation to the town to clarify its evacuation procedures, but that Conway officials had not been able to codify them before the Detco Industries plant exploded.
"Not having their procedures down, they bobbled a few things," Green says. "Given that fact, they did very well, all in all, and no one died or was injured. But they evacuated according to an old plan that misjudged the direction of the wind, and once they had gathered everyone at the evacuation point, they realized they had to move everyone all over again. That totally destroys the confidence of kids and parents."
And, he adds, had a deadly chemical or biological agent been deployed, "you would have had a lot of dead children."