They have served in our wars, they enforce and adjudicate our laws, they hold top secret security clearances and their entrepreneurial spirit helps energize the economy.  Leading lives of ordinary distinction they have little in common, save this: when they fly they are pulled into a demeaning orbit of "suspect until proven innocent" because their names are on a government terrorist watch list.
Every day thousands of airline passengers are wrongly identified as being on the Transportation Security Administration list of known or potential threats to commercial aviation.  Actually, there are two lists.  One is the hardcore "No Fly" list. A traveler identified on that list will not be permitted on a commercial airliner. The other list is called the "Selectee list," which allows travel but only after full vetting of personal history.
The hardcore list contains name of people who are known terrorists or have solid ties to terrorism.  Persons may land on the "Selectee list" for a variety of reasons, including prior dangerous behavior, such as trying to pass a gun through a security checkpoint or because information linking them to terrorism isn't solid enough to place on them the "No Fly" list.
Such nuance is cold comfort for the thousands of persons each day that become ensnared in this hassle of having to prove their innocence just to hop a flight.  MSNBC.com recently heard from dozens of those whose names are on the watch list.  Some of them agreed to tell us their stories. 
Balancing hassle and privacy
Richard Gilbert, 57, knows more than most about weighing options, about how to balance possibility with probability.  Gilbert is a juvenile-domestic relations master for the third judicial circuit in Maryland, where he adjudicates cases like a judge.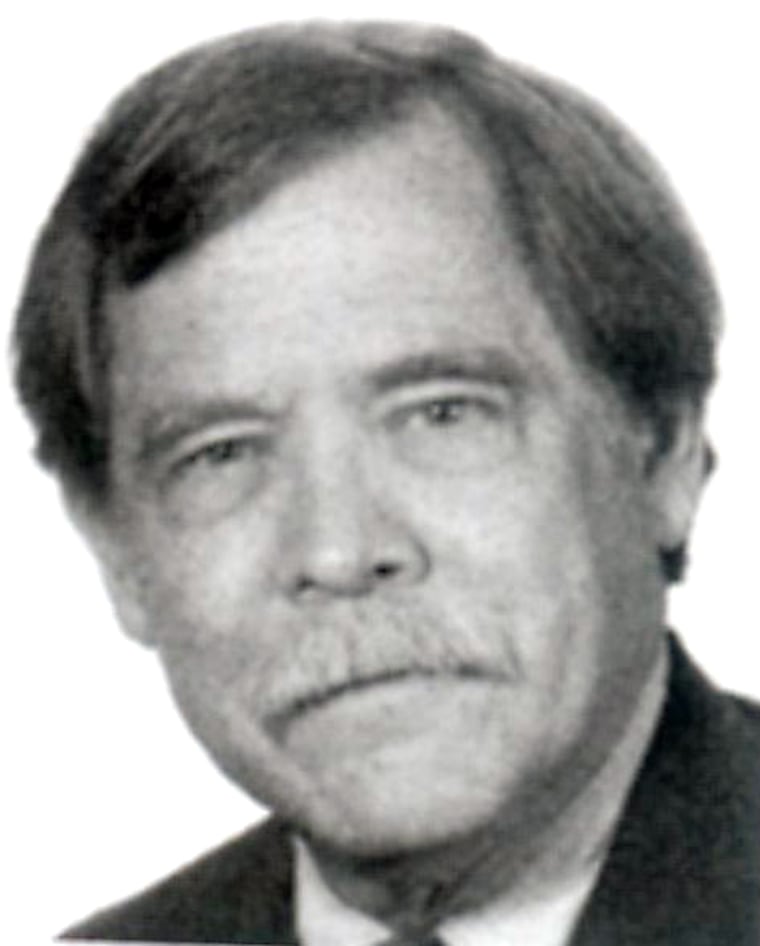 Gilbert said he found out he was on a TSA watch list earlier this year when he ordered tickets online and subsequently wasn't allowed to get a boarding pass at an airport kiosk for his wife or himself.  An airline ticket agent who came to help him told him his name was on the TSA watch list, though he wasn't told how he managed to get on the list.
As a rule, the TSA does not release the names of those on its watch lists.
Although he has flown after 9/11, including a trip out of the country, the problem only showed up this year.
He was told by the airline that he could contact the TSA and apply for clearance.  But that process only served to make him more skittish. 
"Have you ever seen how much information the TSA wants?" Gilbert asked.  "They want you give them all of your identity.  And there's a place to sign indicating that the information provided is being 'voluntarily given' which isn't quite true because you have to submit it if you want to get off the list."
The overarching concern for Gilbert is the TSA's ability to handle and safeguard the information under its control.  Given recent high profile incidents involving the agency's of personal data, Gilbert said he has second thoughts about turning over his personal data in exchange for the possibility of removing himself from the watch list.
He says he'll continue to fly and just endure the hassle rather than send any information to the TSA.  "I'll just continue to bring enough identification with me to the airport to prove who I am," he said.  After all, "I have no idea who's opening the mail at TSA."
And so he has chosen to stay on the list, it's a balance he says.  "I think it's a fair trade to protect my privacy."
Bigger bulls-eye
The TSA knows all about John Lewis, or rather, about someone named John Lewis, and they don't particularly want him sitting next to you on that red-eye to Toledo or Miami. 
But the John Lewis that responded to MSNBC.com's request to tell his story doesn't want you know too much, beyond the fact that he lives in the Washington, D.C. area along with 64 others named "John Lewis."  Not that he has anything to hide, it's more that he's tired of being singled out.
Lewis' odyssey began in the summer of 2004 when he noticed that he had to wait 15-to-20 minutes to get checked in.  When it happened at several different airlines "I realized I was on some kind of list," he said.  "I didn't want go through a 20-minute process to get my ticket every time" I fly," Lewis said, and that's when he applied to the TSA to be removed from the list.
After submitting his information to the TSA, he received a "clearance letter," as the TSA calls it.  "Based on the information you provided and our subsequent investigation, the Transportation Security Administration has verified your identity," says the letter, which MSNBC.com reviewed. But then at the bottom of the letter--which is written on nothing more official than standard TSA letterhead--in a big highlighted box and in bold  capital letters, the text calls attention to "airline personnel and law enforcement officers" noting "Please compare the personal identification documents presented to you by the individual with the information contained in a TSA watch list." 
That clearance information also is provided to each airline, said Amy Von Walter, a TSA spokesperson. 
Lewis maintains that the letter simply serves to put a bigger bulls-eye on his chest.  "I thought that providing all the information to the TSA would clear me from the list but the letter has made virtually no difference in my check-in procedures," Lewis says.  "It probably takes less time now, not 15-20 minutes but it still takes five minutes and I still can't use kiosks to check-in."
Von Walter acknowledged that the letter only proves that Lewis isn't the "John Lewis" attached to the name on the watch list; however, it doesn't remove the name "John Lewis" from the list. 
"We recognize there are deficiencies in the current system," Von Walter said.  "Again, this highlights the importance of the 'Secure Flight' program," she said. 
What bothers Lewis most is that apparently the lists aren't being updated. "If they aren't dropping people off maybe they aren't adding people they should be added," he said.
Von Walter, however, said "the lists are dynamic.  They have names added and taken off all the time."
And although Lewis says he has privacy and civil liberties concerns, he's willing to endure an iris scan or whatever it takes, including submitting DNA.  "I just wish they'd go ahead with that," he said.  "We need to get to a point where you're not inconveniencing people who have been cleared, who have stood up and volunteered information."
Son on watch list
By his own account, John Lynch, 47, a director of software development, leads "pretty much a squeaky clean, boring life."  Yet every other week when he boards a plane for the U.K. on work related travel he has to prove he isn't a threat to civil aviation by proving that he's not the same "John Lynch" on the government's terrorist watch list.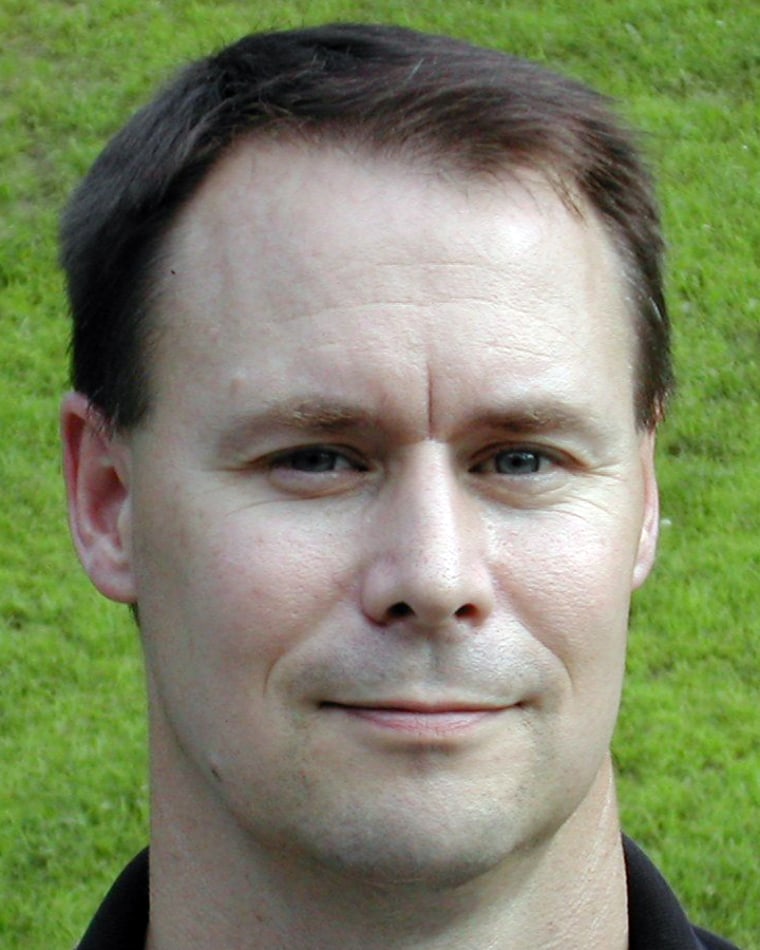 Lynch learned about a year ago he was on the list and started the procedure for obtaining a clearance letter, which he received in March. And while the process of clearing him for flight has lessened to some degree "I can't really say the letter has helped all that much," Lynch says.
Because he flies so much Lynch had more or less resigned himself to the continual hassle but then the situation got even more personal:  TSA put his son the list.
Over the Fourth of July holiday, Lynch took his family on a trip.  Although they all flew out just fine, on the return the airline stopped him as usual, but this time also stopped his son at the check-in gate.
"On the way back they grabbed me and him and double-checked my ID and started double-checking his," Lynch said.  "The ticket agent calls my name in to some government agency like they always do," Lynch said, "and she doesn't hang up the phone and enters my son's name in the process as well and asks for his identification."
Lynch said he's doubtful that he'll pursue getting a clearance letter for his son.  "After I saw what it didn't do for me, I'm not sure.  Other than it buries you into a database at a deeper level."
Military career little help
Bill McDonald, 60, a retired Air Force colonel has a chest full of ribbons and enough frustration with the TSA to fill a bucket.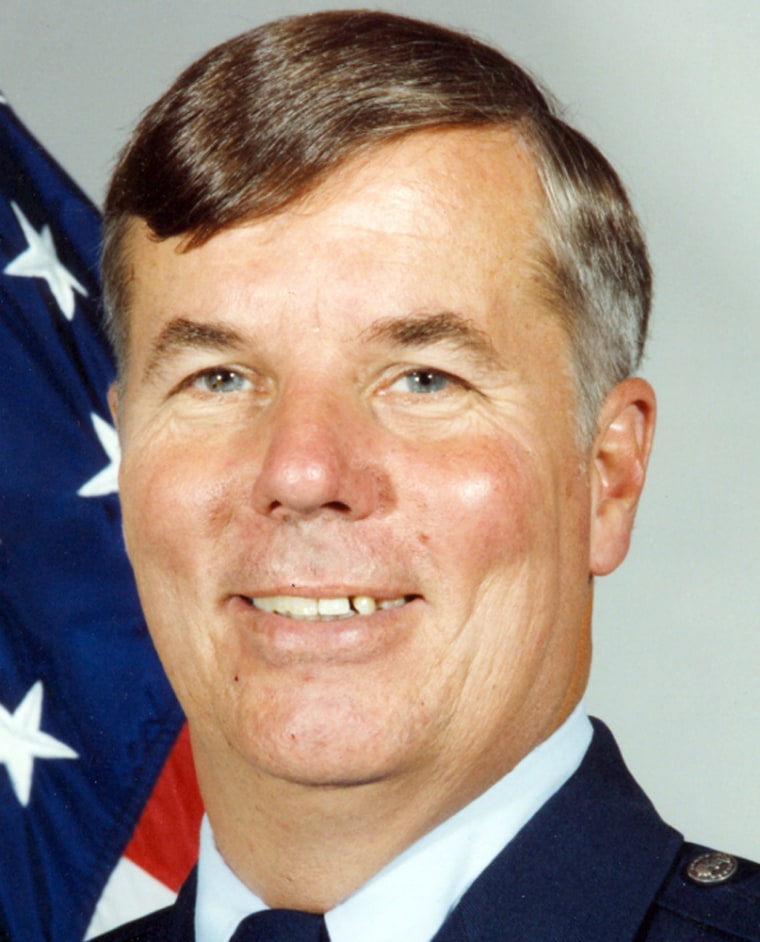 "With my two tours in Vietnam and active service in support of Desert Storm I find myself a terrorist suspect?," McDonald says.  "Seemingly not even my Top Secret, nuclear and satellite related clearances plus over 26 and half years of service mean much," he says.  "You can surely imagine my disgust at being identified on a terror watch list."
Although McDonald has flown several times since 9/11, it wasn't until just last year that he started having problems checking in.  McDonald and his wife were fond of online check-in procedures but were rejected and told to report to the ticket counter. "That was our first clue something was wrong."
When a ticket agent told McDonald he was on the watch list, he was stunned.  He took out his military I.D. card that he always carries, but it was of little help.  He missed that flight because of the added security. 
"I was just kind of flabbergasted that I had to play this game, but decided that I wasn't going to be reactive," he said. 
He has pulled together all the needed information to apply for clearance, but says he's hesitating submitting the forms because of all the information they require. 
"Somehow, hearing about the wrongful use of info by the TSA does not give me a comfort zone," McDonald said.  "I say this despite the fact that I know I am all over the data bases in the government."
Million miles to nowhere
John Dillon, the 61-year-old founder of his own company, sat in the Detroit airport and smiled when he realized that he'd been flying into and out of that same airport for 36 years.  But he rarely smiles these days during check in, when the ticket agent checks his identification to ensure he's not a threat to his fellow passengers.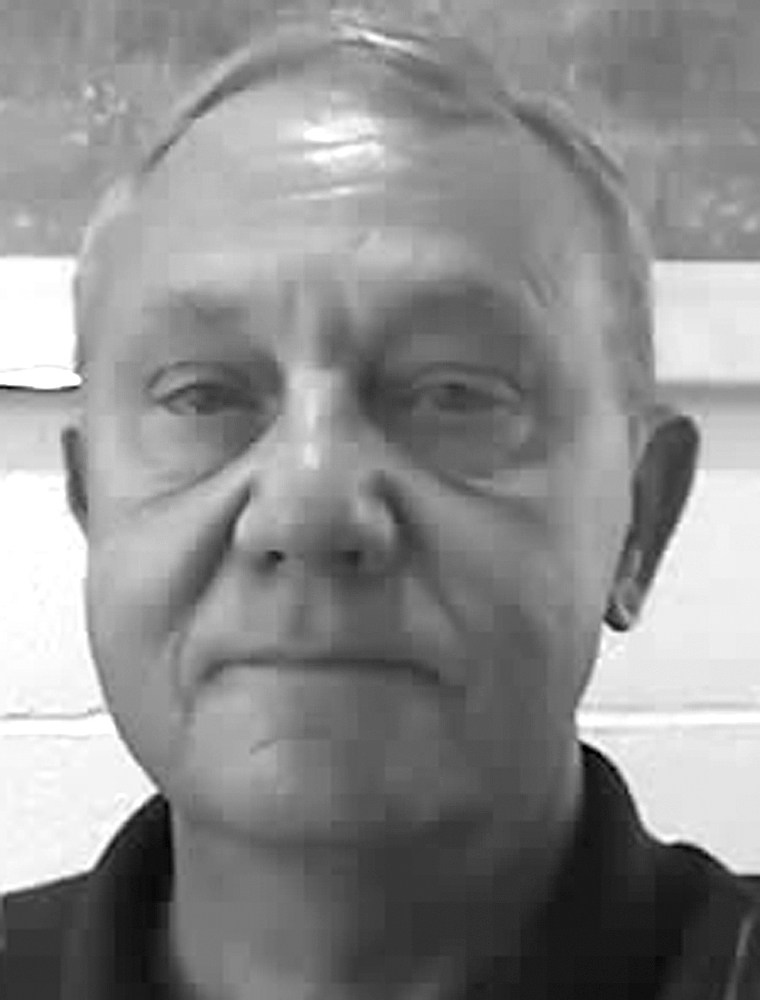 About a year ago Dillon says he started to run into "excessive security requirements" and that he finally took it up with the airlines.  "They professed to me that it was TSA," that had me on a list, he says. 
Dillon says his biggest concern is that the system is broken, that it's not catching people it should and stopping people it shouldn't. 
When a security official with one of the airlines he regularly flies told him about getting a clearance letter from the TSA, Dillon was all ears. "What really fried my pumpkin is that he told me TSA would send a letter but that I would still continually be run through security, 'until hell freezes over,'" Dillon said.
Although he's racked up more than a million flight miles and held a top secret security clearance when he worked for a government contractor, "someone with the name 'John Dillon' born in September of 1964 is on that list," Dillon said.  "I tell the ticket agents if you think I was born in '64 I'll kiss you!"
He puts up with the hassle because he has to travel, but "this whole thing was just like sand in jockey shorts," he says.  "We need security and I'm happy to pay for it and I believe in it," he says, but the fact that TSA can't clear him from the list makes him wary that the system isn't working and "who is slipping through the system?" he wonders.
Major General, major problems
If 33 years in the Army, two stars on your shoulder, duty in the Pentagon working for former Secretary of State Colin Powell and an active 11-year old top secret security clearance can't keep you off a government terrorist watch list, what will?
That's the question John "Dave" Robinson, a 68-year old retired major general asks himself these days, especially when he gets treated differently depending on the airline. 
"But I am definitely on the list," Robinson said. 
So he began the process of getting a clearance letter.  "I called the TSA a number of times and never got intelligent life," Robinson said.  "It's an absolute failure and they send you on a wild goose chase; however, I did get through on the web site," he said. 
Robinson suspects the TSA and the airlines don't have a very sophisticated computer system "that can really tell the good guys from the bad guys."
His name, for example, is "John David" but people call him "Dave," and "TSA may think I'm trying to generate an alias or some damn thing," Robinson said.  "I understand the need for security but I'll tell you what, I'm an advocate for a national ID number or something… I'm ready for that, because there has to be something that separates me from other people."