NEVE DEKALIM, Gaza Strip — The long strips of white sand pour into the deep bright blue Mediterranean, welcoming visitors to a beautiful beach paradise.
It's not the image normally associated with the Gaza Strip, one of the most densely populated areas of the world, home to more than 1.3 million Palestinians and a declining number of Jewish settlers.
But as the deadline approaches for the evacuation of settlements in Gaza, the beach lovers and surfers of Gush Khatif are in mourning.
Most people who frequent the beach -- which is part of the heavily guarded settlement -- know each other. Many of them are kids who grew up there, loving and treasuring the time they spent there.
Lior Barda, a lifeguard at the Neve Dekalim beach can easily spot the regular crowd from the outsiders.
Barda, 21, has been a resident of Gush Katif from the age of three. He spends most of his days at the beach and is usually surrounded by hundreds of people. "In the last two weeks, for example, you could hardly see the sand, there were so many people."
In addition, there is the core group of about 20 settlers who make up the local surfers community and visit the beach daily; Barda is part of that group. But, he believes he is one of the lucky ones, since his job as a lifeguard requires him to go to the beach on a regular basis. 
He works six days a week between 9 a.m. and 7 p.m., but he's usually there for much longer.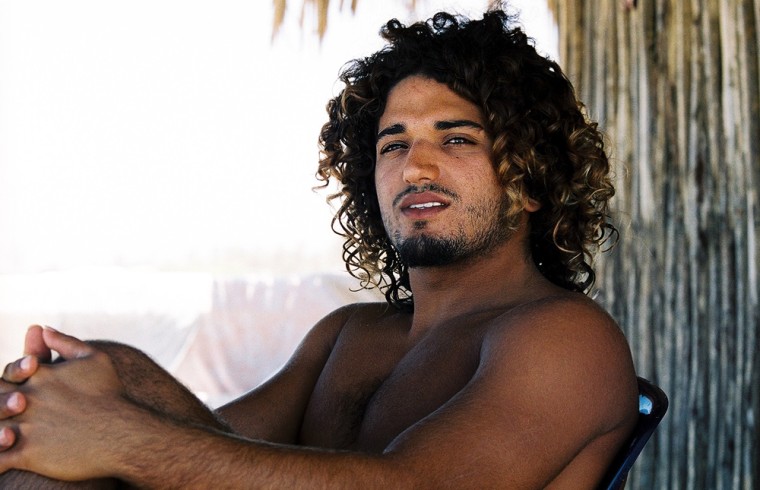 "This is the only place I know, this is the place I can call home," Barda said.
These days, he is keeping his routine and things seem normal, but his thoughts are elsewhere.
"I don't really think about next week," he said. "I know that next week I will no longer live here and will no longer have a job, but it doesn't sink in."
Plan goes into effect
Barda was referring to the Israeli "disengagement plan" that will get under way next week.
The plan announced a year ago essentially means Israel will pull out of all 21 Gaza settlements, as well as four in the West Bank, and hand the territory over to the Palestinians.
The disengagement plan is tearing the Israeli people apart and creating a political firestorm for Prime Minister Ariel Sharon, who believes Israel can no longer afford to protect the settlements carved sprinkled within the Palestinian-dominated territory.
Ribbons fluttering from cars tell the story around the country. An orange ribbon signifies objection to the disengagement, while a blue one shows support for Sharon's plan.
Even though the government has already sealed off Gush Katif, the main Jewish settlement block in Gaza, in order to prevent people from getting there and disrupting the pullout, hundreds of activists have managed to infiltrate the area.
And many settlers continue their daily routines. Despite the fact time that is running out, many of them still believe the plan will not be executed.
Surfers sad to go
One surfer who was born in Gush Katif, but did not want his name mentioned because he works for the Israeli Ministry of Defense, was busy on a recent day helping his closest friend and neighbor pack belongings ahead of the evacuation.
"That's how it is here," he said, explaining why he was helping his friend pack. "The sense of community and shared responsibility is not even thought of anymore; it's an integral part of us, of our lives here."
He says he finds the disengagement from the territories "unbearable, I can't believe it's happening."
The surfer is having a difficult time grappling with the issue. "I don't judge my friend, or anyone who plans to leave before being pulled out of their homes," he said, "but it's confusing and it hurts."
In the settlement where he lives, approximately half of the people "gave up" he says, meaning that they did not want to wait to be forcibly evacuated and have begun to leave already.
"My family, isn't packing, nor getting ready, the only box that was put aside is the family pictures box my sister prepared, and that's it," he said, adding that they "won't leave until somebody knocks on out door and tells us to."
The surfer, like many of his friends, spent a lot of his free time on the beach and is sad to see those days become a thing of the past. "We try to keep these last days closely, and enjoy them, everything is going to change now, even the closest friendships," he explained.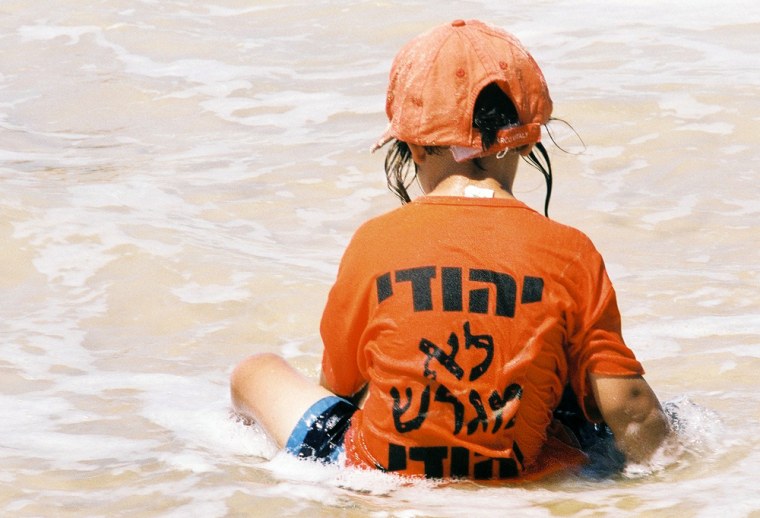 He has no idea where he'll be living next week, but he says he's trying not to think about it. "I feel let down by my own country, I'm being treated like a stranger suddenly."
Future unclear
Barda, the lifeguard, lives with his family in Pe'at Sa'deh, a relatively small settlement established in 1989 with approximately 100 residents.
Since the Pe'at Sa'deh settlement residents decided to leave together and move to the communal farming area of Mavki'im inside Israel, it is one of the few places in the Jewish settlements in Gaza where one can actually see lots of containers outside houses, and people packing up their belongings getting ready to leave. That is not the case with many of the other settlements in the area.
The Barda family has almost finished packing. "I don't completely agree with my parents" said Barda. "I think I would have preferred to see them fighting to stay, but I'm not really in their shoes."
Still, Barda feels very uncertain about the future. "I don't know what will happen, I don't know what I will do," he said.  "I think it will take time for all of us to comprehend what this all about, it will take time."