/ Source: The Associated Press
At a hearing in which he was sentenced to life in prison and branded as a coward by his victims, Eric Rudolph on Monday said he was sorry for the 1996 Olympics bombing in Atlanta.
Just before his sentence was handed down, Rudolph apologized to the victims of the blast, saying "I would do anything to take that night back."
He said he had wanted to anger and embarrass the federal government because it does not prohibit abortions, and that he wanted to harm only government workers.
"I can't begin to truly understand the pain that I have inflicted on these innocent people," Rudolph said, reading a statement. "To those victims, I apologize."
Rudolph addressed the court after 14 victims and relatives told of the horror he caused and their wishes that he suffer for the rest of his days. A 10-minute video tribute to Alice Hawthorne, the woman killed in the Olympics blast, also was shown.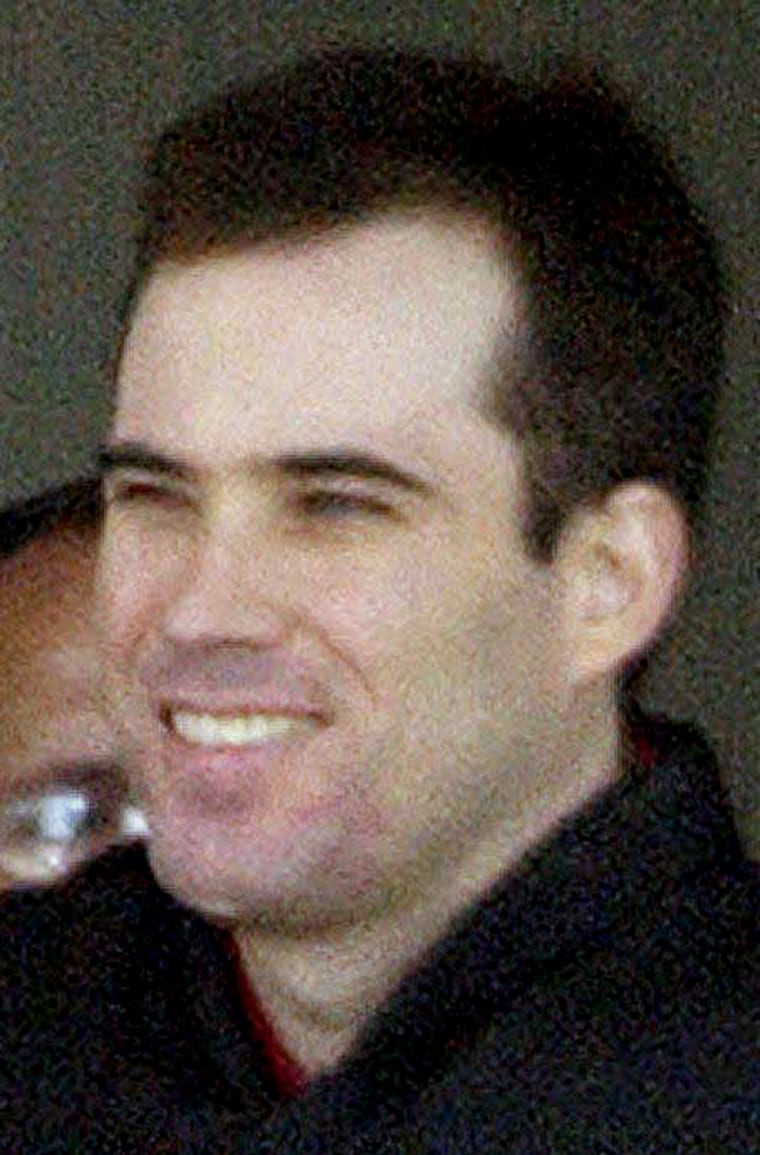 The speakers described Rudolph as a small man who cowardly fled amid his carnage.
Monday would have been the 18th wedding anniversary for John and Alice Hawthorne.
"Every anniversary has been filled with anger, weeping and sorrow, but this anniversary brings to an end a very painful and emotional chapter in this family," Hawthorne told Rudolph in a packed courtroom. "This is the day Alice can rest, for justice is finally being served."
Rudolph was sentenced to life in prison without parole — four consecutive life sentences plus 120 years — and $2.3 million in restitution for a series of bombings across the South, including the Olympics blast and two other bombings in the Atlanta area. Last month, he was sentenced to life in prison for a deadly explosion in Birmingham, Ala.
"I do take some professional satisfaction of being part of a process that prevents you from killing or hurting anybody else," U.S. District Judge Charles A. Pannell told Rudolph as he announced the sentence.
The Olympics bombing killed Hawthorne, 44, of Albany, Ga., and injured 111. A 1998 bombing at a women's clinic in Birmingham, Ala., killed a police officer and maimed a nurse. The other Atlanta bombs, detonated in 1997 at an abortion clinic and a gay nightclub, injured 11.
Five years hiding in the mountains
Rudolph was identified after the Birmingham blast and spent the next five years hiding out in the mountains of western North Carolina. He was captured in 2003 while scavenging for food behind a grocery store in Murphy, N.C.
Prosecutors and the former soldier struck a deal: They wouldn't seek the death penalty and he would tell them where to find more than 250 pounds of stolen dynamite he had buried.
Rudolph smirked and rolled his eyes during Monday's testimony by some of the victims, especially those refuting his anti-abortion, anti-homosexual beliefs. He laughed under his breath when one of the victims said it was appropriate that when authorities finally found Rudolph he was scavenging for food from a trash container.
In response to Rudolph's previous claims that he was motivated by his hatred of abortion and the federal government's tolerance for the practice, Hawthorne called him a coward for trying to kill others in the name of the anti-abortion movement.
"You are a very small man, and like other men (of small stature), you have a Napoleonic complex and a need to compensate for what you lack," Hawthorne said Monday in court. "Small man, big bomb."
Rudolph will serve his sentence at the maximum security federal prison in Florence, Colo. The prison about 90 miles southeast of Denver also is home to Theodore Kaczynski, the Unabomber; Richard Reid, who tried to ignite a shoe bomb on a trans-Atlantic flight; and Terry Nichols, who helped carry out the Oklahoma City bombing in 1995.
Many of those injured at Olympic Park had said they decided not to attend the sentencing, partly because Rudolph turned the earlier sentencing in Alabama into a forum for his anti-abortion, anti-gay views, and partly because they believe it's time to move on.
"I don't need to be there. I can hear about it," said Calvin Thorbourne of Austell, whose legs were hit by shrapnel. "It's always going to be part of my life, but I've always felt justice would be served."