/ Source: The Associated Press
Natalee Hollaway's mother said Saturday she believes "we are going to get answers" in the nearly three-month disappearance of her daughter after two brothers previously detained and released in the case were taken back into custody.
Satish and Deepak Kalpoe were arrested Friday on suspicion of involvement in premeditated murder and rape of the 18-year-old honors student, Aruba's prosecutor's office said. The arrest was based on new evidence, the office said, without elaborating.
"I was pumped up at the news," Beth Holloway Twitty told The Associated Press by telephone from her home in Birmingham, Ala. "The strongest thing I felt was that we are going to get answers."
Holloway Twitty called the arrests a vindication for the teen's family, which was angered by a judge's decision in July to release the brothers for lack of evidence.
Holloway, of Mountain Brook, Ala., was last seen May 30 leaving a bar with the Kalpoe brothers and Joran van der Sloot on the final night of a high school graduation trip to the Dutch Caribbean island. Extensive searches have produced no sign of the teen.
Brothers first arrested in June
Satish Kalpoe, 18, and Deepak Kalpoe, 21, were arrested after authorities uncovered "new facts and circumstances" in the investigation of Holloway's disappearance, the prosecutor's office said in a statement.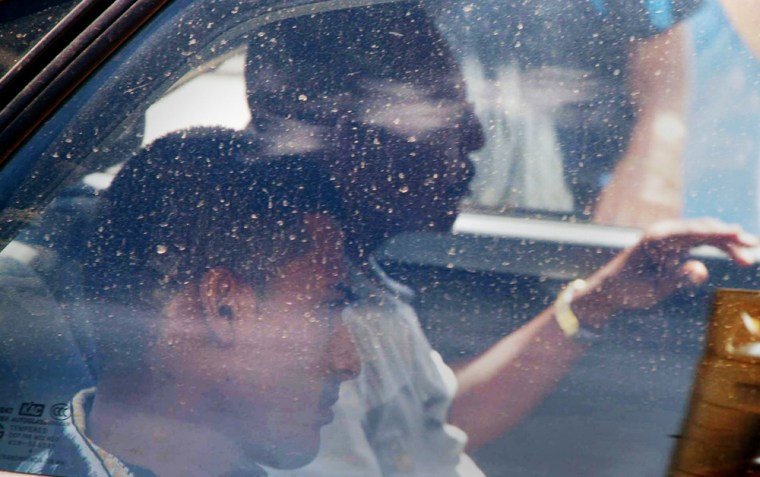 A fourth person, who authorities say is a friend of the Kalpoe brothers, was also arrested. His connection with the case, if any, was unclear. His name was not immediately released.
The brothers were detained on suspicion of involvement, with unidentified "other people," in premeditated rape and murder.
The brothers were first arrested on June 9 along with van der Sloot, 18, whom authorities have identified as a suspect in the case though no charges have been filed. Elgin Zeppenveldt, a lawyer for Satish Kalpoe, said they would appeal the detention.
Holloway Twitty said she was at home this weekend to visit her 16-year-old son and would return to Aruba next week.