Predicting disaster (Brian Williams)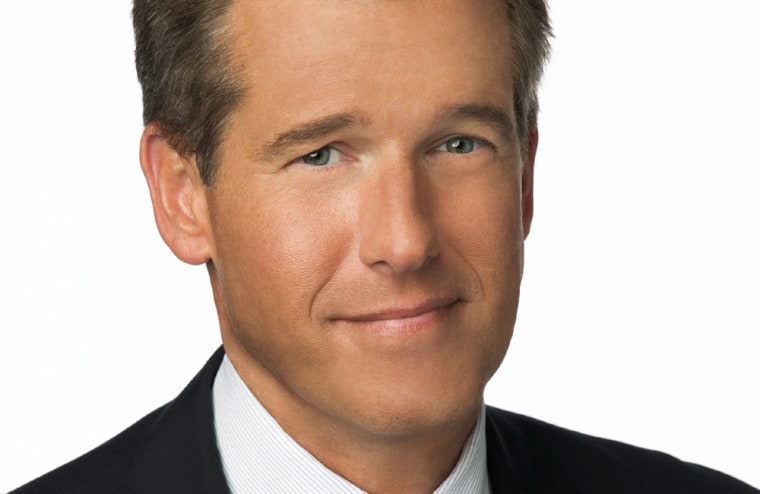 The day started with an amazing phone call... which comes with a backstory having to do with this blog. In my posting last Monday, I talked about (and re-printed in part) a special weather bulletin issued the day before Katrina came ashore. I speculated that it was the work of a forecaster who was straining to use everything at his disposal to warn of what was to come.
Today I received a call from Dan Sobien of the National Weather Service Employees Association. It seems that many forecasters were aware of our posting (and had heard me tell the story on the Daily Show last night) and were thankful that their work had been recognized. The most chilling news is that the forecaster who was the author of the bulletin, Robert Ricks, is a New Orleans native... who co-workers believe lost his home in this storm.
Mr. Sobien confirmed my hunch: some of the language in the bulletin was cut-and-paste boilerplate, but in other areas the writing was all Mr. Ricks'... who painted such an awful and vivid picture of the storm churning toward New Orleans. It proved to be a dead-on prediction of the destruction and human suffering. I was also reminded today that the NWS issued numerous predictions of levee failure in New Orleans.
The story continues to sadden, fascinate and expand exponentially. It's unfortunate, in a way, that at least in the blogosphere this has morphed into a story about guns and censorship (a less-than-perfect description of what we encountered in downtown New Orleans). I think what happened here is quite simple: we beat the first-responders. That made us witnesses. That made us the sole source of on-the-ground intelligence in a city with no power, rising water and no communications. The outrage grew when the disconnect became apparent between what was being said at briefings... and the live pictures of abject and systemic social collapse that filled the other half of the split screen. As I write this, Michael Brown has been removed from the recovery effort. In an instant, our broadcast has a new starting point tonight. We'll cover Director Brown's departure from the scene, the still-unwieldy situation in New Orleans where rescuers and public officials continue to be plagued by a lack of communications and necessities. We'll cover the debate over forced evacuations, and at the end of the broadcast tonight we'll take a step back, with the help of Aaron Neville, and look at some of the images thus far... while trying to concentrate on a brighter future. We hope you'll join us.
Editor's note: Use the mailbag below to communicate with NBC Nightly News or .
Tough choices for New Orleans (Bob Wright, chairman and CEO, NBC Universal)
I flew down to New Orleans yesterday to meet with our people covering this story, some of whom have been in the city without a break since the Saturday before the hurricane hit.
As you can imagine, the conditions they are working in are very primitive. The base camp is cramped and hot, and supplies are scarce. But our people there are working very effectively and are as upbeat as possible under the circumstances. When not on duty they're catching some sleep in RVs – some of vintage make – or in the back of SUVs. A couple of our people have found quarters on a Navy ship, and some are braving it in local hotels that were only getting power restored as I was leaving yesterday evening.
Where we have our makeshift camp set up is dry. That's not the case a few blocks away. I found this contrast really striking, especially when I had a look at all of Jefferson Parish from a helicopter. Some areas of the city appear to be untouched by wind or water, as if people could move back in tomorrow. Some areas have wind damage but no water damage. In other parts, it's the opposite. And then there are the areas of the city that are so decimated you can't imagine anyone ever being able to return.
In fact, I think one of the most difficult tasks ahead is determining what can be salvaged and what needs to be given up as a total loss. Those will be tough calls to make, because of all the history that is in these buildings and streets.
On my way out of the city, we passed streams of rescuers coming in from out of state. Fire trucks, rescue vehicles, ambulances from places like Pottsville, Pennsylvania; Enid, Oklahoma; and New York City. I saw two FDNY fire trucks manned with firefighters in full uniform, and a couple of NYC police cars as well.
It was impressive and somewhat comforting to see all these communities pitching in from all over the nation to assist in the rescue efforts. I feel the same way about our staffers working around the clock to get the news out to the public: we're lucky to have so many talented people who have thrown themselves into this challenging and vital task with such complete dedication.
On board the Mexican relief ship, Papaloapan (Kerry Sanders, NBC News correspondent)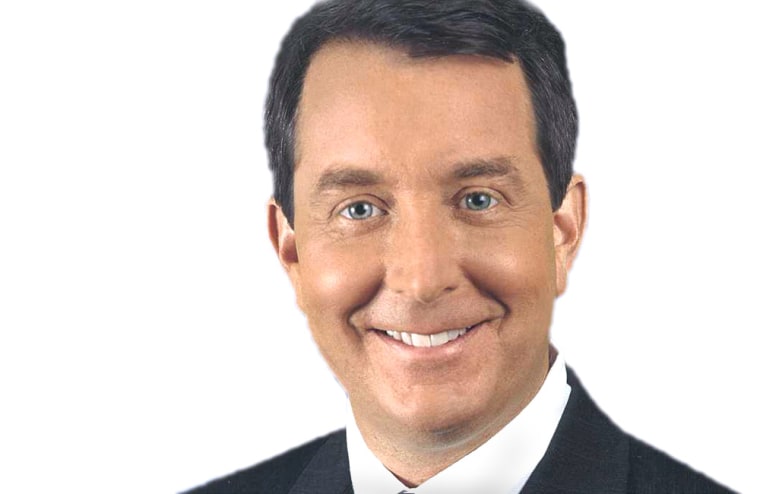 So how does a reporter get to a story when it's on board a Mexican relief ship in the Gulf of Mexico? We got word when I was in New Orleans that we would be allowed to come out here. Believe it or not, but it took the blessing of the president of Mexico to get us here.
Since this is a warship, they wanted to make sure from the highest levels of the diplomatic corps that it was fine for us to come. So, they went straight to the President of Mexico, Vicente Fox, and he gave his blessing to us.  
We were told by the U.S. military that if we could get to just east of the now-destroyed Hard Rock Café on the beach in Biloxi, they would get us the rest of the way.
So, we flew there by helicopter, landed, and were sort of abandoned. We made our way a little west towards what was the Hard Rock Café and met some members of the U.S. Navy there. Pretty quickly they said OK, and put us on board a Landing Craft Air Cushion (LCAC) – which is pretty much a hovercraft.
They loaded up some of Dutch troops and American troops and we sped out at 52 knots, which is approximately 60 miles per hour.
We sped out from there to the USS Bataan and then we literally pulled into the stern of the Bataan. It looked like we were pulling into an oversized garage. We overnighted on the Bataan and then on Friday morning the Mexicans flew their helicopter over and picked us up and brought us over here to the Papaloapan.
So, now we will be doing some interviews and reports from here.
I have to say - getting on that hovercraft and coming out here, I felt like I was an 11-year- old boy. Sitting up in the cockpit and flying over the water at 50-plus miles an hour, hitting swells and literally just knocking the ocean back as the water sprayed, it was quite an experience. It felt like we were flying on water. Amid all of this tragedy, it was a moment of relief.
• Sept. 9, 2005 | 10 a.m.
Tonight on Nightly News (Steve Johnson, Daily Nightly editor)
We'll look at how the effects of Hurricane Katrina will be felt in wallets across the country. Rising fuel prices are only the beginning. What about food, steel and even laundry detergent? What happens when a major U.S. port disappears overnight?
Tonight on the NBC Nightly News with Brian Williams.
• Sept. 8, 2005 | 5 p.m.
Pride of the Yankees (Or the Thursday posting)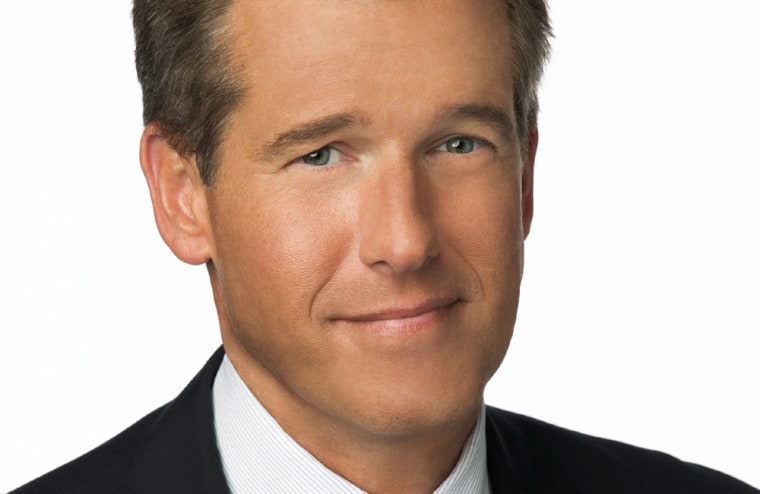 It was the first time in the short history of our modest, low-tech, no-overhead effort that I can recall our blog being cited in the form of a question in the White House briefing room. Be sure to mark today in your calendars.
Yesterday's post continues to draw attention, links and comment. I just spoke with Howie Kurtz of the Washington Post who is apparently writing on same for tomorrow. What I said to him and what I will repeat today is this: it can be said absent slant, ideology or opinion that the security presence in much of central New Orleans is in response to lawlessness that no longer exists. I can tell you that last Wednesday evening on Canal Street in New Orleans, we asked members of the Federal Protective Service to "cover" our location... as we found ourselves necessarily bathed in television lights (the only light for blocks in that part of the city) for a live, hour-long "Dateline" broadcast. I can tell you that on that very same day, the situation in the French Quarter was so dire (and fears of smash-and-grab carjackers so prevalent) that troopers with the Louisiana State Police offered to "cover" us, with muzzles pointed at people standing in waist-deep water in the street, as we pulled out of a hotel in a rental SUV with three passengers... and flood water coming up and over the hood. On those long, dark and early nights of the unfolding crisis... with no power and rising water in the Quarter... the law enforcement officers who we saw there were the picture of courage and personal sacrifice. They were hot, they were tired and they had no option but to consider everyone (who wasn't displaying obvious media, relief agency or law enforcement markings) a possible threat. Yesterday afternoon, I watched a column of troopers from the 82nd Airborne march down Bourbon Street, which was empty... save for the occasional hotel worker hosing down the sidewalk. We saw a total of three pedestrians in the Quarter, and interviewed two of them. It is also easy to see why Carol Browner (former EPA head under Clinton) theorized that the city proper may well become the nation's largest de facto toxic waste site. The water, so thick and toxic... is now receding while you watch in places... and I fear the sludge and dust left behind won't necessarily present itself to people as the danger we know it is.
And so our broadcast goes on, along with our efforts to stay on top of this story that is spreading out across the country tangentially and exponentially. Campbell Brown will lead us off, as she did last night. John Seigenthaler, Don Teague, David Gregory, Lisa Myers and Marty Savidge are all filing great pieces for tonight. We should also note that our boss, NBC Chairman Bob Wright, flew to New Orleans yesterday on a mission: to thank everyone who has worked so hard on our coverage. He spent hours at our makeshift, plastic-tent workspace in the Warehouse District of New Orleans, and as he left used the PA speaker on a police department squad car to thank everyone for contributing to the coverage. Working with these folks is analogous to the DiMaggio-era Yankees: the greatest thrill is seeing your name on the lineup card, next to theirs.
We hope you can join us tonight.
That sinking feeling (Janet Shamlian, NBC News correspondent)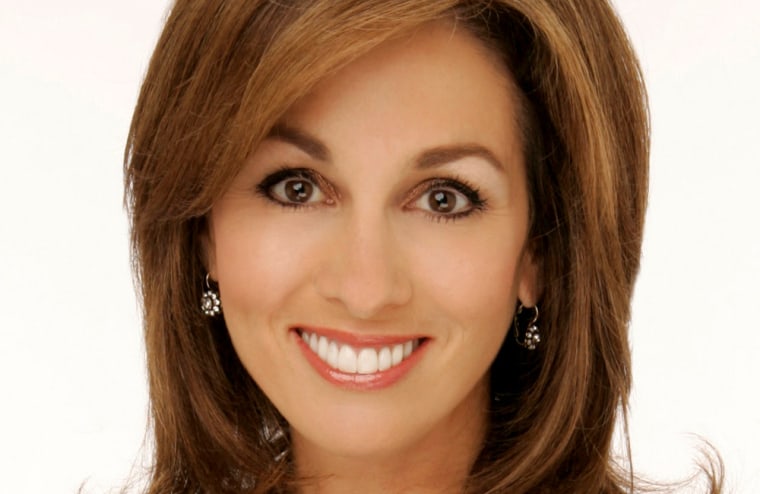 HOUSTON -- It's that sinking feeling every parent who's sent a child off to their first day of school knows -- a temporary condition felt in abundance in Houston, as evacuated moms and dads send Katrina's smallest survivors off to a fresh start in a new school.
Dozens of yellow school buses pull up to Houston's newest stop: the Astrodome. Hundreds of children file out of the shelter, grouped by age and escorted by police. New backpacks and unsharpened pencils all round... but a pretty pink dress on a 5-year-old and a Spiderman lunchbox in the clutch of a fourth grader can't stop the tears... and it's not just the kids.
Toranzette Andrews waves goodbye to her son, Tyronne, and her daughter, Tyreek. She knows they are in good hands and that the bus will bring them back after class, but her heart is racing and letting them out of her sight is almost too much to bear. So many families were separated by the storm... she prays hers won't become one of them.
It's hard to watch mommy cry and not cry, too. Organizers understand emotions are running deep and try to expedite the loading. It's the first of many firsts today. Ahead, a new school... a new teacher and hopefully, new friends.
Tonight on Nightly News (Steve Johnson, Daily Nightly editor)
The floodwaters spawned by Hurricane Katrina are receding, but leaving behind a toxic aftermath. What are the long-term threats to health and environment? Plus, we'll look at how Americans are pulling together, opening their homes to those in need. And the loved ones left behind: the effort to rescue abandoned pets. Tonight on the NBC Nightly News with Brian Williams.
• |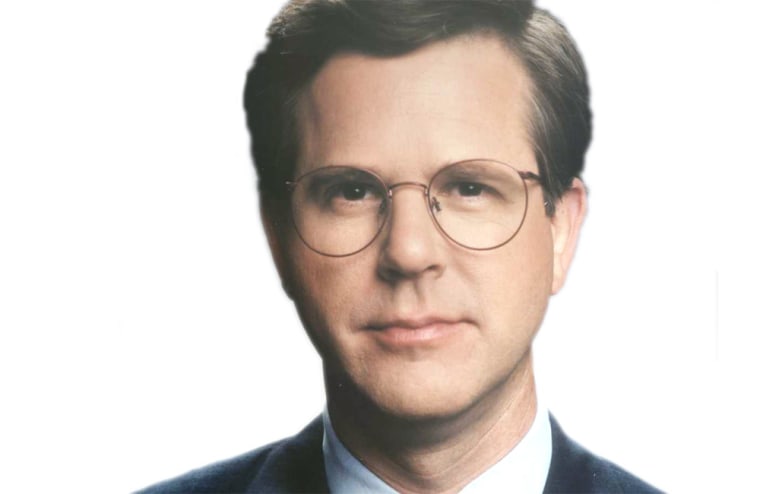 It was in church last October that William Rehnquist first realized something might be wrong with him, his minister told over 1,000 people gathered today in Washington for the funeral of the chief justice.
"He was the most spirited singer in my congregation," said the Reverend George Evans. "And after services, he told me he knew something was wrong when he couldn't sing with his usual range."
Though Rehnquist often projected a stern demeanor in the courtroom, he was remembered today for his sense of humor, keen ability as a poker player, and readiness to bet on almost anything.
"I was home from college," recalled his daughter, Nancy Rehnquist Spears, "And I heard him call out from the bedroom, 'Five bucks says you can't tell me when Queen Elizabeth died.'"
"I had just finished studying Elizabethan history and I knew the answer: 1603. He spent the whole summer trying to win that five dollars back," she said.
Justice Sandra Day O'Connor, who met the future chief justice when they were students at Stanford University in 1946, said he was a "hasher" at a university dining hall.
"We were all so impressed with him because he carried such heavy loads of dishes."
O'Connor, who grew up on a ranch, said Rehnquist ran the Supreme Court with the skill of an expert horseman.
"He kept the reins loose and seldom used his spurs," she said.
The Rev. Evans said Rehnquist hoped as recently as the week before he died that he would be strong enough to return to his seat on the Supreme Court bench next month.
"He enjoyed wagering," O'Connor said. "I think he bet he'd be back at court for another term, but he lost that bet. We all lost."
Editor's note: Read more about Rehnquist's funeral service here. And remember his life in pictures in this slide show.
• |
Making the Quarter rounds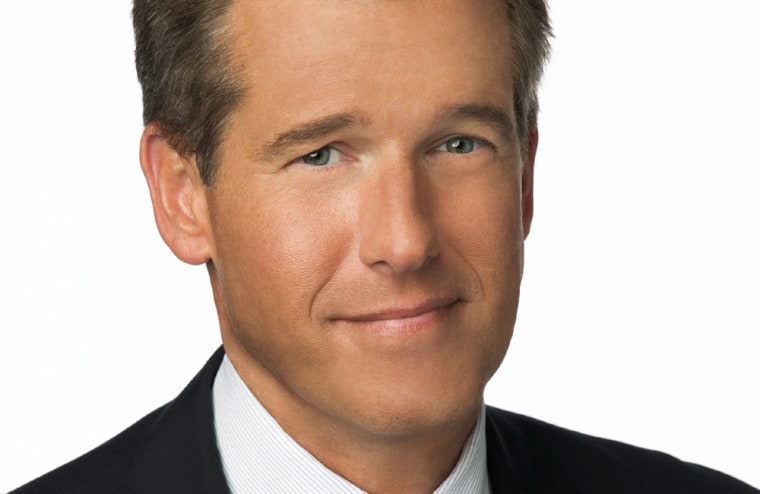 We are just back from the French Quarter... checking up on the condition of some old haunts... Arnauds, Brennans... and most of the landmarks that people would remember visiting from even a single Convention-attending visit to New Orleans. We are happy to report that the Quarter is slowly drying out (while the Ritz Carlton hotel, for example, remains surrounded by rancid water that appears to be 30 percent oil) and cleaning up. There are a few random businesses open. It will be a long time before it resembles anything close to New Orleans.
An interesting dynamic is taking shape in this city, not altogether positive: after days of rampant lawlessness (making for what I think most would agree was an impossible job for the New Orleans Police Department during those first few crucial days of rising water, pitch-black nights and looting of stores) the city has now reached a near-saturation level of military and law enforcement. In the areas we visited, the red berets of the 82nd Airborne are visible on just about every block. National Guard soldiers are ubiquitous. At one fire scene, I counted law enforcement personnel (who I presume were on hand to guarantee the safety of the firefighters) from four separate jurisdictions, as far away as Connecticut and Illinois. And tempers are getting hot. While we were attempting to take pictures of the National Guard (a unit from Oklahoma) taking up positions outside a Brooks Brothers on the edge of the Quarter, the sergeant ordered us to the other side of the boulevard. The short version is: there won't be any pictures of this particular group of Guard soldiers on our newscast tonight. Rules (or I suspect in this case an order on a whim) like those do not HELP the palpable feeling that this area is somehow separate from the United States.
At that same fire scene, a police officer from out of town raised the muzzle of her weapon and aimed it at members of the media... obvious members of the media... armed only with notepads. Her actions (apparently because she thought reporters were encroaching on the scene) were over the top and she was told. There are automatic weapons and shotguns everywhere you look. It's a stance that perhaps would have been appropriate during the open lawlessness that has long since ended on most of these streets. Someone else points out on television as I post this: the fact that the National Guard now bars entry (by journalists) to the very places where people last week were barred from LEAVING (The Convention Center and Superdome) is a kind of perverse and perfectly backward postscript to this awful chapter in American history.
We're putting a lot of material into the broadcast tonight, including (in part in response to a flood of e-mail requests) a story about the pets of this region like Cain/Storm my colleague Heather Allan blogs about below. They are often the last to be evacuated and the last to hold on. On any walk through this region you will see dogs without owners. It's heartbreaking to see... then again, there's a lot of that going around here these days.
• |
Puppy love in New Orleans (Heather Allan, NBC News Coordinating Producer)
It was Sunday night, Aug. 28, and the storm was due to hit on Monday morning. We were at the Superdome in this absolutely pouring down, squalling rain. The winds had already started to pick up. Most of the thousands of people who were trying to get into the Superdome had already managed to get in. They were just about to close the doors and lock down for the night.
That's when I saw a man walking down and talking to cop cars and National Guard people all along the way in the pouring rain. He had a puppy in his arms. They said to him, "you can go in, but you can't take your dog with you."
He kept saying, "Look man, it's a puppy. If I left him at home, he would just die."
So I looked at Tom Baer, our satellite truck operator, and I said, "Tom, we gotta do it."
He nodded. So I went out into the rain and I said, "We'll look after your dog for you."
In the pouring rain, he gave me his name, Joe Torres,and I gave him our numbers, and he went into the Superdome and we took the puppy.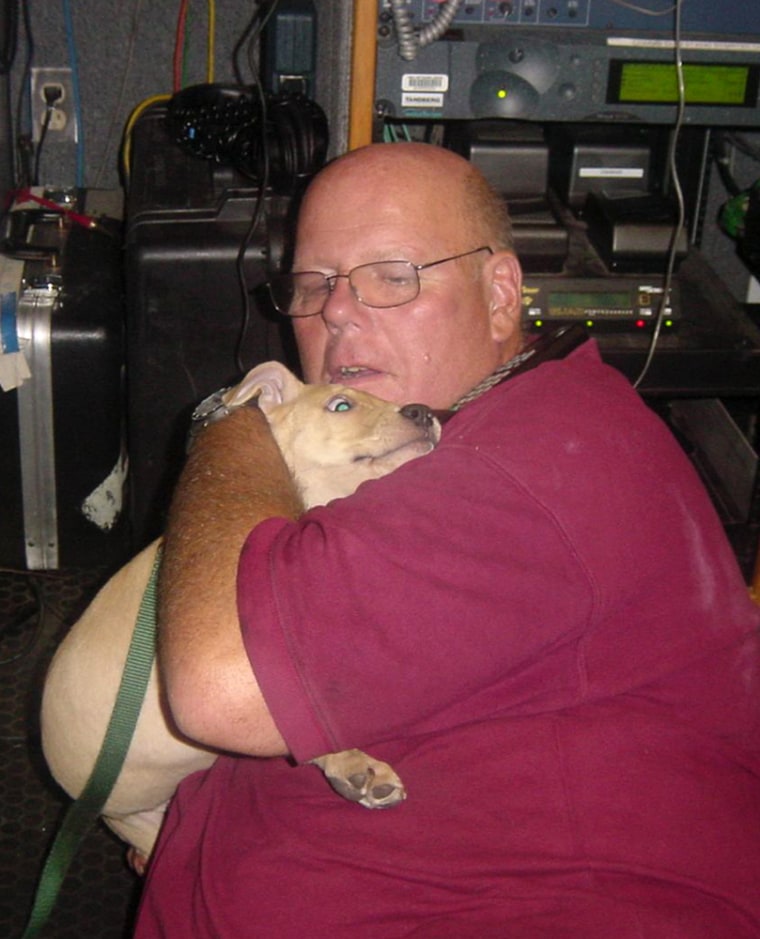 Well, the puppy was with us the entire time. He sat out the hurricane with us. He actually sat it out in "Swampboy," the name of our big satellite truck. He is part-pit bull, part-Labrador, with a golden color. He is just a lovely puppy, just a true baby. In the eight days we've had him, we've all just fell in love with him. But, most especially, Tom fell in love with him.
Tom is this big, 6'6", heavily-built, wonderful, kind-hearted man. He has been all over the world with me in the most terrible places. He got closer and closer to the puppy, as did we all. As a matter of fact, having the puppy with us through these terrible days was the one thing that kept a lot of us going.
Joe had named him "Cain," but we called him "Storm."
Tom made elaborate plans to keep him and take him off to Miami and give him a good life. But we always knew in our heart of hearts that if the owner came back, we'd have to give him back because we were just caretakers. Tom took the truck out for emergency repairs and got him all checked out and got him all his shots. In the ten days we had him he almost doubled in size.
Then, yesterday, we got a call from a little church in Duncanville, Texas, near Dallas, which is where Joe Torres finally ended up. We were the first call that he made to see if he could get his puppy back.
We were all heart broken, because we had started to hope that Tom could keep the dog. We did tell Joe that since he was in strange circumstances, we would be happy to keep the dog and make sure he has a wonderful home for the rest of his life. But he was absolutely adamant that he get the dog back.
Then I spoke to a lovely lady named Polly, who has eight New Orleans people staying with her in her little church in Duncanville. I explained the situation to her. She said, "I know that it's going to break Tom's heart, but Joe has nothing else in the whole world except his puppy."
She said I know he looks like a bit of a vagabond, but she said that they found him a job. Joe starts his new job and his new life in Duncanville today.
So we had a little cry, Tom Baer and I. Tom will drive the puppy to Dallas and see that he gets there properly, back to his family, back to Joe. The one thing Tom said to me was, "It shows me that you need something else in your life other than a satellite truck."
• |
White House under siege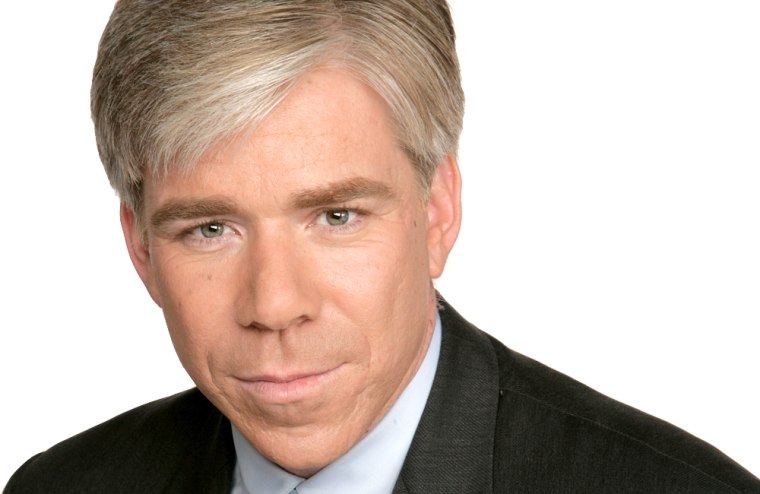 I ran into a member of the cabinet Tuesday outside the White House who was asking me what the administration should be doing to recover from the political crisis that has enveloped this administration since Katrina hit. In the nearly six years I have covered this President, I'm not sure I've seen him at such a critical impasse. Tuesday we saw day one of a White House trying to match the level of engagement it had after the 9/11 attacks. This time, however, there is no rallying around the flag. Instead, the President is on the defensive and under pressure to fire those responsible for managing a crisis of this dimension. Even more frightening is the question on every American's mind: Could the government handle a massive terror strike — the kind that Vice President Cheney and others warn us about? The President raised the same point Tuesday, but at the same time insisted on avoiding a blame game — pointing fingers when so much work is left to be done. Today, Mr. Bush will convene a meeting of his top counter-terror officials to remind them to be vigilant at a time when America is exposed — and vulnerable.
• |
Long day's journey into night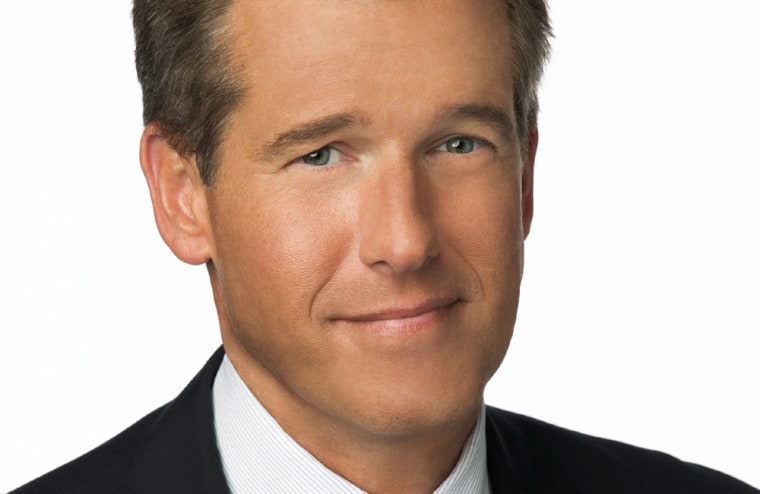 Returning to New Orleans after a four-day absence (which included time in the suburb of Metarie and the relief hub of Baton Rouge), the difference was striking. We landed Tuesday afternoon at the Baton Rouge airport, which was flooded with private jets, arrayed all over the tarmac. Once inside the terminal, we found out why: they are all part of a huge effort to match private donors of private aircraft with families needing to be airlifted out. We immediately ran into a family of eight, hours away from starting a new life in Los Angeles. (Watch Brian's video report from Tuesday's Nightly News.)
There were pilots and payload specialists from at least four branches of the service... including the widely-accepted heroes of this operation (among others) thus far: those extraordinary Coast Guard pilots, who at last count had rescued 1,700 people... many of them from rooftops.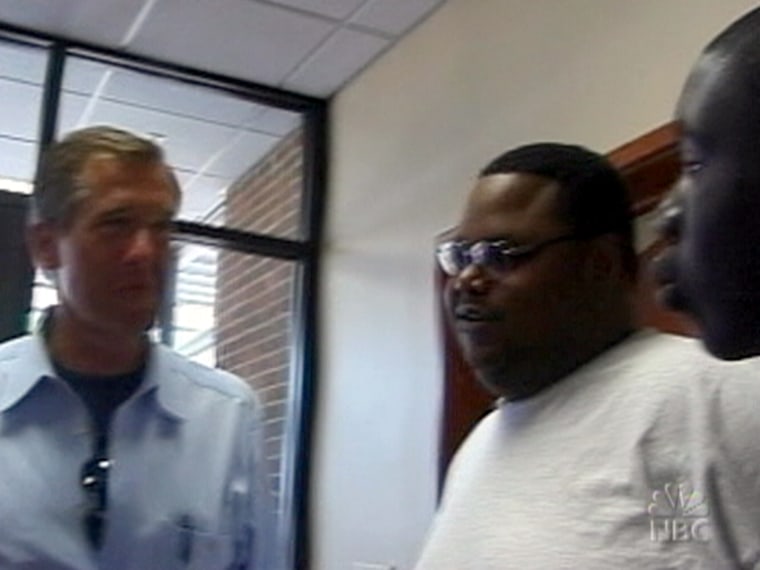 While other branches of government were either en route (or to listen to some of the folks here: seemingly paralyzed), these aviators just took off and did what they do for a living... and did it very well.
The drive from Baton Rouge into New Orleans was complicated by the fact that our travel team was responsible for transporting some rolling relief to our team members camped out in downtown New Orleans: a 40-foot, diesel-powered RV (the kind with the pop-out sides... the big ones that populate the infields at NASCAR races and fill the parking lots at Yellowstone each summer) that also contained food and other supplies. In a pinch, the bigger vehicles can sleep 4-6 tired crew members, and they are a welcome oasis in a city without power, water, air conditioning or fresh food. And so on this particular day, my title was Anchor, Managing Editor and Driver. If my passengers and producers Subrata De and Jean Harper had any misgivings, they were polite enough not to show them outwardly, even as I ate a cheeseburger with one hand and drove down the interstate with the other. For part of the trip we were allowed on a section of Interstate 10 that only recently was opened to vehicular traffic for the first time since the storm, so we got to see portions of the hard-hit Jefferson Parish that we had only heard about previously on local radio. Reports of the damage were accurate, it turns out... though yet again we were unprepared for the sadness.
The striking aspect of downtown New Orleans is the all-but-complete military control. The National Guard and regular Army are now on most street corners in the French Quarter and the CBD (Central Business District) and there is now food and water available in places in addition to the heightened security. The sight of all three elements in place is maddening only in light of how long it took to get here. Passing the front of the Morial Convention Center... seeing the ripped-up roof of the Superdome... you immediately realize that these locations now take on new meaning among the landmarks on the city skyline: people died here. The unmutable truth is, of course, that people didn't NEED to die in these places. I understand ESPN News reported last night that there is now serious talk of tearing down the Superdome, and having seen the interior during and after the storm I can understand such reports. If the site of the World Trade Center is regarded as a burial place by the families of those who died there, it follows that the same will be said about these dank, dirty and storm-ravaged facilities... now empty of the living but not the dead (in the case of the Convention Center, and as of late Tuesday).
The people of New Orleans want to re-build, but to borrow from the French that contribute to the local accent and is the derivation of so many of the proper names of people and places here, they don't want a "faux" version of this authentic and unique American city. They don't want Disney World. They want New Orleans back. Looking at this place and these sad and empty streets where automatic weapons far outnumber people, that will be a tall order.
We'll be on the streets with our cameras today, in another attempt to bring this story home to those still anxious to have it all explained... and to answer the question heard so often over the past week: "How could this happen in the United States?" With luck and a working computer, I'll try to check in before we go on the air tonight.
• |
In Iraq, thoughts of Louisiana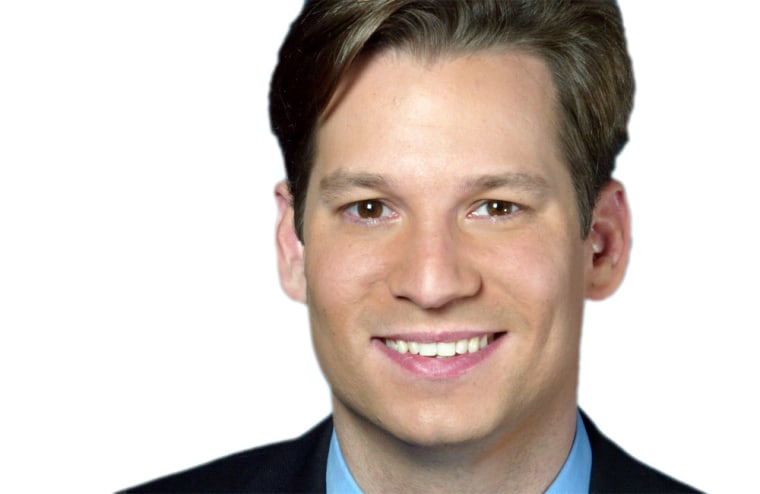 BAGHDAD — Two commanders today from the Louisiana National Guard in Iraq (256th Brigade) told a TV camera that 400 of the 3,000 National Guard soldiers in Iraq have lost homes or had families displaced by Katrina.
Most of the soldiers have been in contact with their families (many by e-mail), but about one or two percent of them still have NOT been able to contact families members.
Louisiana National Guard Brig. Gen. John Basilica said "some of these soldiers have nothing to go back to, all they have is the uniforms on their backs and what they have with them, and their families are the same way."
He also said that "none of the irony" has been lost on the troops that they "have just gone through one fight, and are going home to another fight."
The general said the soldiers will be leaving Iraq in the "next couple of days" and that those most affected by Katrina would be going first; but he added that many of the soldiers do not know what they will do once they are at home.
The general said he and the chaplain hosted a two-hour "town meeting" a "few days ago" to talk with soldiers about their options because many no longer have jobs to go back to. He said they can choose to remain on active duty and assist in the recovery operation in Louisiana, adding that by staying on active duty "at least they will continue to have health insurance and a paycheck."
• |
Katrina multimedia (Rob Merrill, Daily Nightly editor)
I have added links to this site's best multimedia content in the box to the right. It won't always be to the right of this post, so scroll up for the latest video, slide shows, maps and interactives about Hurricane Katrina. You can always find Nightly News video at Nightly.MSNBC.com every evening by 8 p.m. EDT.
•|
Tonight on Nightly News (Rob Merrill, Daily Nightly editor)
Our in-depth coverage of "Katrina: The Aftermath" continues. As some hurricane survivors plan to rebuild a devastated New Orleans, tens of thousands of others are seeking new lives across the country. Brian reports tonight live from Louisiana.
• |
A clear lead 'on any other day'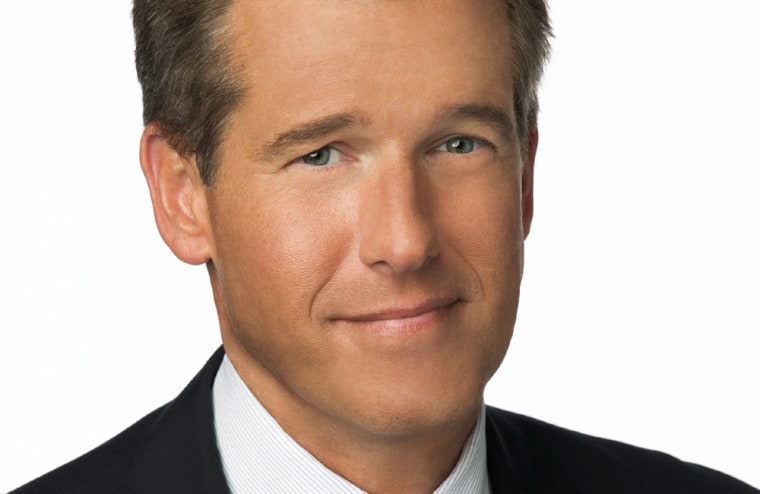 Tonight's Labor Day Monday broadcast, our first in New York in some time, will also be our last for a while as I intend to head back down to cover this story. Tom Brokaw's oft-stated theory that soldiers and journalists share a basic, common gene has the following manifestation in this case: the knowledge that colleagues with whom I worked on this story from the very start... since before the wind started to blow... are still down there working in those conditions, while I will be in an air-conditioned studio in New York for tonight's broadcast. They have all shelved their personal lives for now, and are doing astounding work on an achingly sad story that covers 90,000 square miles of the American South.
On tonight's broadcast we'll update the recovery effort from New Orleans and East to Mississippi. We'll report on the President's helicopter tour of the region and the state of the evacuees. Carl Quintanilla hopes to file a report on the levee system (getting there to cover that story was one of my un-met goals of last week, and we're hoping Carl has better luck) and our team of John Seigenthaler, Don Teague, Ron Allen and Campbell Brown will offer reports on all aspects of the recovery effort.
Then there is the minor matter of the Supreme Court. We've been shaking our heads here all day, everyone repeating the expression "on any other day..." meaning: absent the devastation in the South, we'd devote much of the broadcast tonight to the death of Chief Justice Rehnquist and the President's decision to follow the modern-day precedents of Warren and Burger and appoint a chief (pending confirmation) who himself is new to the court as a justice. Luckily, our Justice Correspondent Pete Williams is the very best in our business on this topic... and will have our report on these momentous events having to do with the nation's highest court.
To regular readers: our trip back down to Louisiana means that once again I'll be entering a world of not-always-dependable communications... I'll post when I can, and remember... there's always Nightly News. We'll see you tonight.
• |
Now it can be told: Notes on the eve of destruction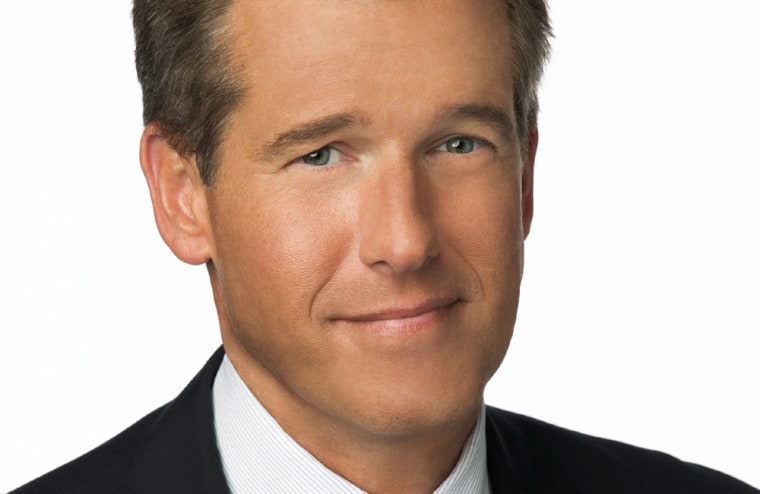 I suspect millions of Americans passed this Labor Day weekend the same way: Alternating between watching the coverage (heartened to see relief arriving and rescues progressing as we near the one-week mark, somewhat unbelievably) and steeling themselves to turn away from it to enjoy some semblance of a holiday weekend. Here in the East at least, the sparkling late summer weather combined with a palpable national sadness remind us all of the same time of year exactly four years ago.
Just enough progress has been made... just enough relief is visible on the television screen... to allow the first early, furtive glimpses over our shoulders at what went wrong initially. It is a kind of slow-motion, ongoing outrage that lives are still being lost in this most robust of all nations on earth.
In a strange way, the most outrageous news pictures of this day may be those of progress: The palettes of food and water that have just been dropped at selected landing zones in the downtown area of New Orleans. It's an outrage because all of those elements existed before people died for lack of them: There was water, there was food, and there were choppers to drop both. Why no one was able to combine them in an air drop is a cruel and criminal mystery of this dark chapter in our recent history. The words "failure of imagination" come to mind. The concept of an air drop of supplies was one we apparently introduced to the director of FEMA during a live interview on Nightly News on Thursday evening. (Watch Brian's interview with FEMA Dir. Michael Brown from Sept. 1.) He responded by saying that he'd been unaware of the thousands gathered at the Convention Center.  Later that evening an incredulous Ted Koppel on ABC was left with no choice but to ask if the FEMA director was watching the same television coverage as the rest of the nation.

Complaints are still rampant in New Orleans about a lack of information. It's one of many running themes of the past week: There were no announcements in the Superdome during the storm, none to direct people after the storm, no official word (via bullhorn, leaflets or any other means) during the week-long, on-foot migration (and eventual stagnation) that defined life in the downtown section of the city for those first few days. One can't help but think that a single-engine plane towing a banner over the city would have been immeasurably helpful in both crowd and rumor control.

There are a few details from a week ago that are strikingly telling in the light of day a week later. Our team arrived in Baton Rouge Sunday afternoon, Aug. 28. After renting cars, we headed to top off our gas tanks before one last stop at a Wal-Mart for provisions. The air was already frantic, the snack aisles empty and the last of the bottled water were selling out as we watched. I will never forget one particular moment: I was on the phone with my wife while at the checkout area when a weather bulletin arrived on my Blackberry, along with a strong caveat from our New York producers. The wording and contents were so incendiary that our folks were concerned that it wasn't real... either a bogus dispatch or a rogue piece of text. I filed a live report by phone for Nightly News (after an exchange with New York about the contents of the bulletin) and very cautiously couched the information. Later, we learned it was real, every word of it. Below are actual excerpts, in the urgent, all-capital-letters style of the medium. Note the time on the message... but more importantly... note the content.

URGENT - WEATHER MESSAGE
NATIONAL WEATHER SERVICE NEW ORLEANS LA
1011 AM CDT SUN AUG 28 2005

...DEVASTATING DAMAGE EXPECTED...

HURRICANE KATRINA...A MOST POWERFUL HURRICANE WITH UNPRECEDENTED STRENGTH...RIVALING THE INTENSITY OF HURRICANE CAMILLE OF 1969.

MOST OF THE AREA WILL BE UNINHABITABLE FOR WEEKS...PERHAPS LONGER.

AT LEAST HALF OF WELL CONSTRUCTED HOMES WILL HAVE ROOF AND WALL FAILURE. ALL GABLED ROOFS WILL FAIL...ALL WOOD FRAMED LOW RISING APARTMENT BUILDINGS WILL BE DESTROYED...ALL WINDOWS WILL BE BLOWN OUT.

THE VAST MAJORITY...OF TREES WILL BE SNAPPED OR UPROOTED. ONLY THE HEARTIEST WILL REMAIN STANDING...BUT BE TOTALLY DEFOLIATED.

POWER OUTAGES WILL LAST FOR WEEKS...AS MOST POWER POLES WILL BE DOWN AND TRANSFORMERS DESTROYED. WATER SHORTAGES WILL MAKE HUMAN SUFFERING INCREDIBLE BY MODERN STANDARDS.

The last sentence in that statement is as concise a summation of conditions in New Orleans as is possible. We talked about the document en route to New Orleans. It turned out to be an advance copy of the script for this storm, predicting in unbelievable detail the level of destruction that was by now less than 24 hours away. To me it conjured up the image of a lone forecaster, known but to his or her co-workers, struggling to merge decades-old boilerplate Weather Service wording with the most vivid language possible in a final attempt to warn an entire region.

Our team arrived at the Superdome an hour later, as the first rain bands came ashore in New Orleans on Sunday night. I filed three special reports for primetime on both coasts, and chatted with some of those seeking shelter. They had been kept in tightly-controlled lines in the pouring rain... they were later allowed to wait under an overhang after protesting.  Security was very tight and very physical. A National Guard sergeant told me it was because they didn't want any weapons or alcohol inside. The Guard soldiers were also told to enforce a smoking ban in the Superdome, so they confiscated all cigarette lighters (I should also quickly note that the military meal pouches handed out the next day all contained a pack of matches). Tempers ran high, and many folks in line complained of rough verbal treatment by the Guard, some of which we certainly witnessed. I remember calling the Superdome "the shelter of last resort" on the air that night. That would turn out to be a colossal understatement. I remember a distinctly bad feeling in the air as people stood in long lines that night. It, too, would turn out to be an accurate predictor of what was to come.

This story, this tragedy... will drive the nation's news agenda for the foreseeable future, and it certainly will dominate our broadcast for the days and weeks to come... though the Supreme Court (the death of the Chief Justice, the Roberts confirmation hearings) certainly demands the time and attention of our broadcast as well. We'll go where the stories are. Our extraordinary correspondents, producers and technical crews have been doing unrivalled work in the field, and I plan to re-join them in short order. We'll have more details as airtime nears this evening.