Palestinian militants dragged former security chief Moussa Arafat from his Gaza home and shot him dead in the street on Wednesday, deepening internal turmoil ahead of Israel's military pullout from the territory.
He was the most senior figure killed in factional violence that has stirred doubt about the ability of security forces to keep order in a brewing power struggle in the territory, seen as a proving ground for Palestinian statehood once Israelis leave.
Arafat, a major-general and cousin of late Palestinian leader Yasser Arafat, was a Gaza strongman who had retained an advisory role to current Palestinian leader Mahmoud Abbas after being fired as head of military intelligence in April.
In a statement, Abbas said no effort would be spared to arrest Arafat's killers and free his son. "This assassination ... will not undermine our efforts to impose law and public order."
Gunmen with rifles and anti-tank grenades battled guards at the 64-year-old Arafat's house for more than half an hour before storming in and pulling him outside, witnesses said.
Blood spattered the street outside the house, close to Palestinian security force headquarters in Gaza City. Doctors said Arafat was dead on arrival at hospital.
The gunmen abducted Arafat's son, Manhal, who is in his 30s.
A militant coalition, the Popular Resistance Committees (PRC), claimed responsibility for what it called the "liquidation" of Arafat and snatching of his son.
"We have executed the will of God and the rule of law because (Arafat) killed people, ordered assaults on fighters and he had a big file of corruption," said PRC spokesman Abu Abir.
He said Arafat's son was being questioned by his captors but did not say what the PRC would do with him.
Abdallah al-Ifranji, an Abbas aide, told reporters the killing "does not bode well as we await Israel's pullout."
Bad blood
There was bad blood between Arafat and the PRC, whose gunmen had clashed in the past with his forces.
Arafat had never shied from using an iron fist and had many enemies. Those foes came from within the ruling Fatah movement as well as the armed factions that dominate many of Gaza's streets after five years of an uprising against Israel.
He had survived several previous assassination attempts, including a car bomb attack on an Arafat convoy last year.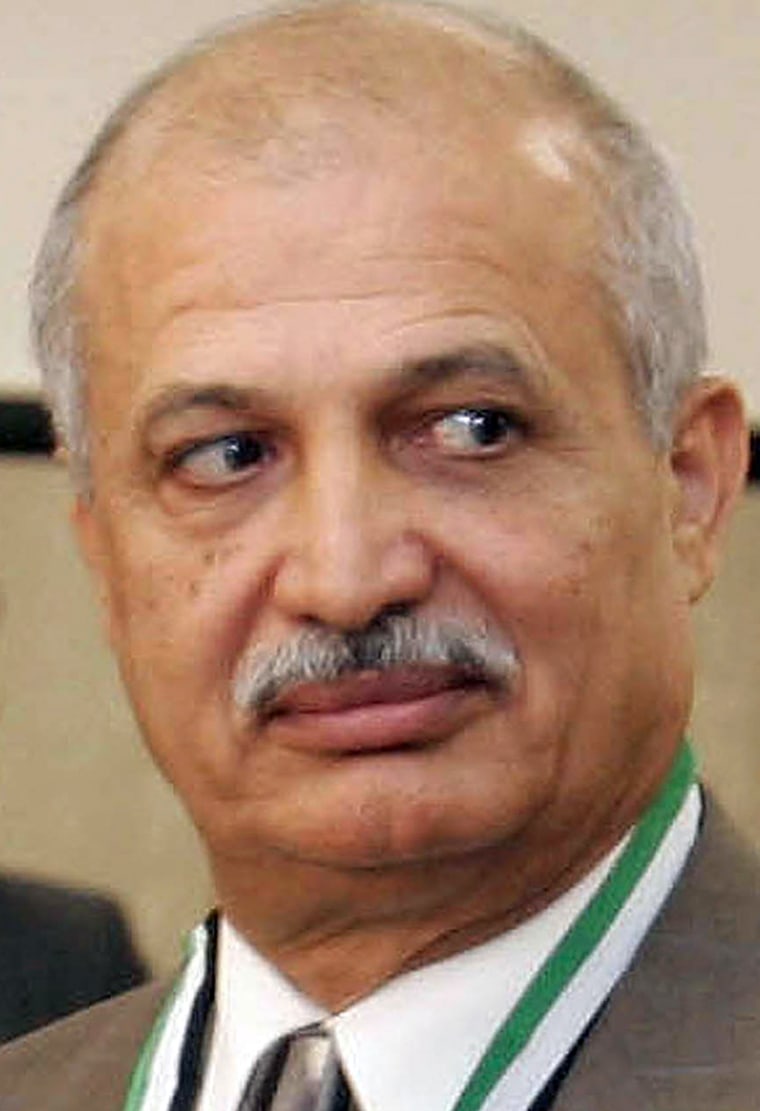 The PRC groups mainly former members of Abbas' Fatah movement who have accused Palestinian leaders of graft and have periodically violated his cease-fire deal with Israel.
Arafat was removed from his top post following Abbas' election during a clean-out, under local and foreign pressure, of top brass who were widely seen as incompetent and corrupt.
But reforms have been halting and there is widespread concern about the capacity of Palestinian forces to keep the peace in Gaza once Israel withdraws troops later this month after 38 years of occupation. Settlers were removed in August.
Washington hopes Israel's pullout will spur peacemaking.
But a plethora of militant factions and armed groups all hope for a slice of power in Gaza, the first entire territory Palestinians will have had to rule without an Israeli presence.
Palestinians want a future state to include the much larger West Bank. But they fear Israel's Gaza pullout is aimed at winning international support that will allow it to strengthen its hold on bigger settlements in the occupied West Bank.
Abbas got militant groups to follow the truce he agreed with Israel in February, so as to allow the smooth evacuation of settlers. But he favors debate over confrontation when it comes to getting the factions to lay down their weapons.
Israeli and Palestinian officials have said they expect the Israeli troop withdrawal from Gaza to be completed by September 15.
Prime Minister Ariel Sharon was to meet aides on Wednesday to finalize details for the handover to the Palestinians.