• Sept. 24, 2005 | 9:40 p.m. EDT
Getting used to going without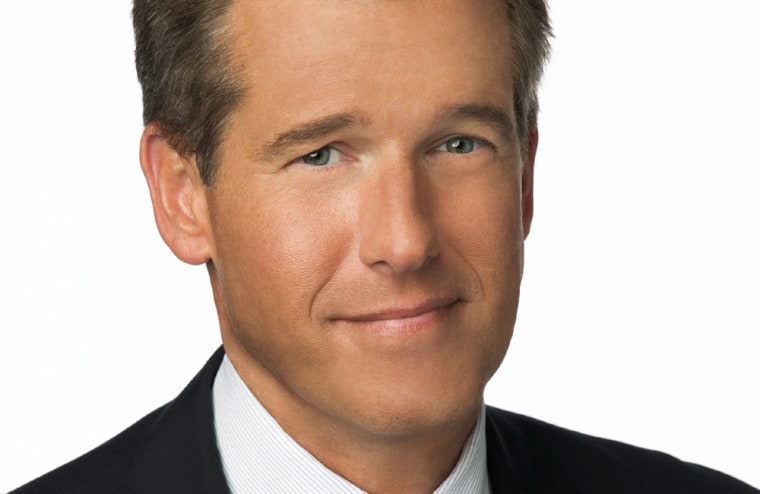 Driving back to Baton Rouge, with power outages all around us, lines of cars and packed parking lots at ANY retailer or restaurant that is open: you realize what a constant (happily not permanent) state of crisis this is. Expectations are so universally low. People are now getting used to having nothing. Everything else is gravy. They are so astoundingly resilient, and so kind despite it all. Everyone is a story. At every interaction you find yourself asking the person you meet, "How are you holding up?" Everyone knows someone who has it worse, so they politely answer, "We're hanging in there." And you know the details are excruciating.
This is our fourth tour down here. I have colleagues who have been here longer. Some (like our on-site manager Heather Allan) were here BEFORE I got here, and I beat Katrina. The work goes on each day, to bring the viewers the pictures and sound of the worst suffering I've seen in America since 9/11.
We should all be counting our blessings. Yes, rooftop rescues are taking place again here. But we saw no people living on the interstate, nor are Americans, to my knowledge, dying for lack of food and water after this latest storm. But homes are lost and people are again going without. Tonight and for a long time to come.
• Sept. 24, 2005 |2:02 p.m. EDT
One hour broadcast tonight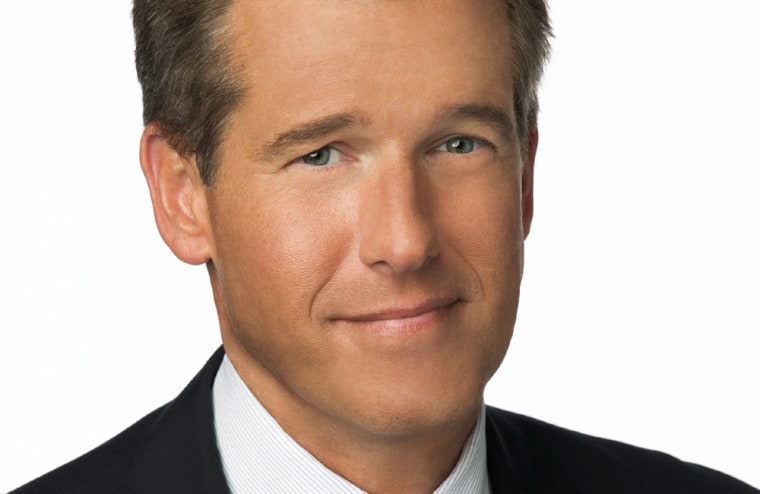 LAFAYETTE, La. — Sitting in the police station in Lafayette. Wind damage, high water, no injuries. I remember every nook and cranny of this building from Hurricane Lili three years ago.
This is one of the most interesting media markets in the country. Every so often the anchor of the local news coverage on Channel 10 pauses and repeats what he just said... in French. That's what I love about Louisiana — you're not always totally sure you're in the United States.
I'm quite sure I'm sitting on a wooden bench in the lobby of a police station, waiting to get a fill on damage around town. We're getting sporadic wire reports via Blackberry, and I'm thrilled to read the oil rigs are largely intact and there have been no fatalities. What tells me it's safe to predict that the next time the Texas coastline is ordered evacuated, there will be gasoline tankers (with the ability to pump gasoline) on the shoulder of the Interstate at 10-mile intervals? Some things become crystal clear in the hindsight that comes from experience.
Satellite truck setting up at a high-water area along the river. We'll see you on the air for a special hour-long edition (for most viewers) of NBC Nightly News.
• Sept. 24, 2005 |9:28 a.m. EDT
Looking for a broadcast location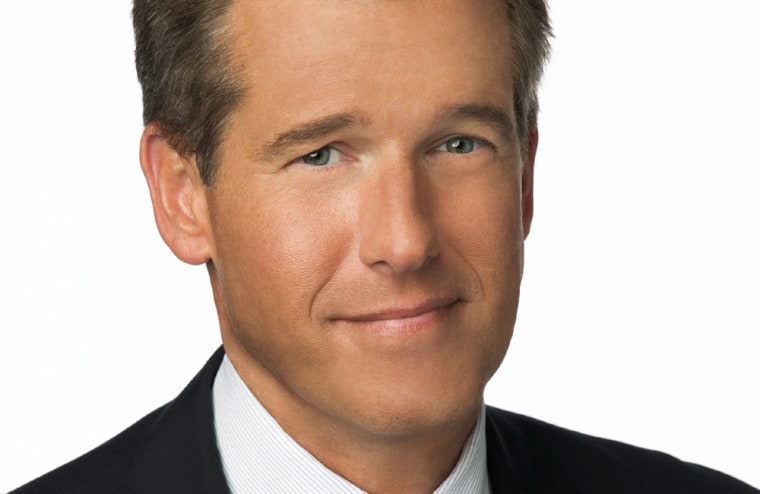 A quirk of the hurricane meant we got up in a fairly-hard hit Baton Rouge this morning. It seems many intense rain and wind bands lined up in relentless fashion overnight, some with tornadoes embedded, and had at this city. We're now in the process of determining which roads are passable and to where. The damage is obviously greater the farther west we travel, but it's not that simple... and our charge today is to set up a network base station to service several broadcasts. A reminder: depending on whether your particular station agrees to "clear" it, we will do a special hour-long broadcast tonight. That would explain the fact that our friends back at NBC News headquarters are calling and e-mailing at twice their normal hurricane rate. No power here, but Blackberries are operating. In its role in helping us cover storms, it ranks right up there with the invention of the Power Bar.
• Sept. 23, 2005 | 10:10 p.m. EDT
Hunkering down until Saturday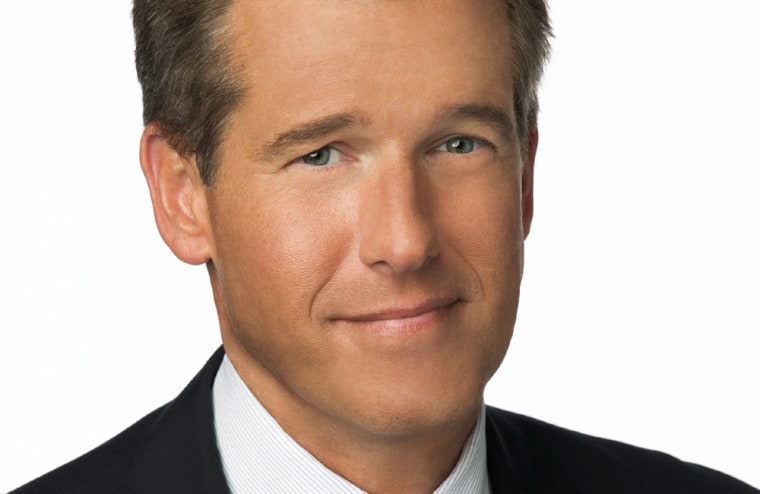 We are under police escort (we've done nothing wrong that I'm aware of, its just that there's not a light in New Orleans and we're in the beginnings of a hurricane and roadblocks are about) leaving the city of New Orleans after doing a live updated version of the broadcast for the West Coast. We are heading back toward Baton Rouge, which will place us regionally in a place where we can ride out the storm (we have different needs to anchor the broadcast and thus must travel with a larger army) and react and move in the morning if need be. The state of the city we're leaving behind is beyond tragedy. And as viewers keep reminding us in pleading e-mails, Mississippi is worse, in places.
Tomorrow the storm comes. We're on duty during the afternoon to anchor special reports during President's Cup golf coverage on NBC each hour of the afternoon, and I'm happy that our acting news division President Steve Capus has corralled an hour of network time for us tomorrow night so that we can do a special edition (on those stations that "clear" us). So that work will begin soon enough. But we have a storm to ride out first. Until then...
• Sept. 23, 2005 | 6:35 p.m. EDT
Waiting for the search & rescue (Jay Blackman, NBC News Producer)
165 MILES OUTSIDE HOUSTON — Correspondent Tom Costello and I are are on the road with the 80-member Colorado Urban Search and Rescue team. These men and women are veterans of major disasters, including Hurricane Katrina and 9/11.
Deployed Wednesday, with four hours notice, the team left their regular firefighter jobs in a hurry. One team member, Kerry Phillips, even cancelled his wedding!
We just stopped at the last gas station that had enough gas to fuel up the 11-vehicle convoy. They have everything they will need, from saws that can cut through concrete to airbags that can lift collapsed buildings.
The team is headed to the Reliant Center in Houston to stage, as they wait for Rita to come ashore and see where they are most needed.
• Sept. 23, 2005 | 6:25 p.m. EDT
Galveston the ghost town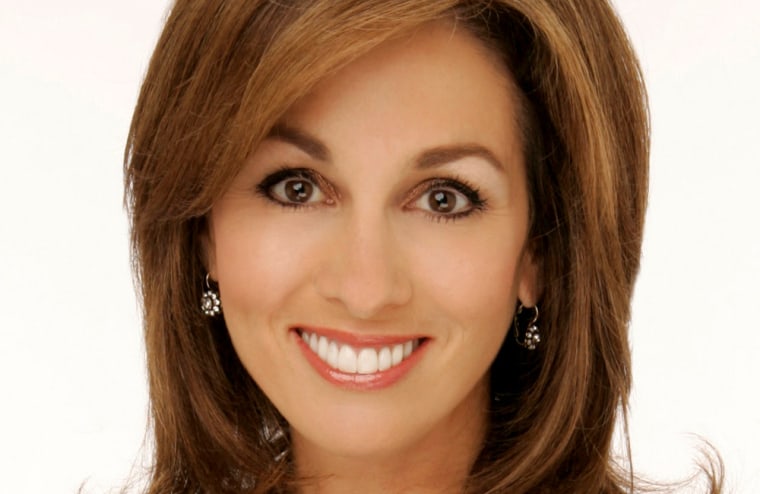 GALVESTON, Texas — The waves off Galveston are angry and growing larger with each passing hour as Hurricane Rita bears down on the Gulf Coast. There won't be many on hand to greet her, at least not in this island community. The streets are empty. We've found only one retail business open. Fortunately, it's a restaurant. A Quick Mart, more accurately, one where the owner makes a mean BBQ beef sandwich.
A mandatory evacuation order is in effect, and the people who call this piece of coastal Texas their home have followed it. The mayor believes more than 90 percent of residents have left for someplace safer. But for all those who have followed orders, a handful have not. Police have arrested several looters on the west side of the island. They say they'll be diligent in the effort to protect personal property.
The police and fire departments have moved out of their offices and into the San Luis Hotel. The luxury property has been converted into the city's emergency response center. The parking lot is full of vehicles topped with sirens. The only other cars left on the island belong to news crews. They're easy to spot, because they've got red containers filled with extra gas strapped tightly to their roofs.
Galveston is a tourist down, filled with hotels and restaurants, but it's also home to more than 60,000 residents. Some have lived here all their lives, like 80-year-old Harris Monaghan, who we ran into as he walked along the seawall.
"I've only been off the island a few times," he told me. "I'm not going anywhere. Run from what? I've never run from a storm, and I'm not going to start now."
• Sept. 23, 2005 | 5:10 p.m. EDT
States collide in southwest Louisiana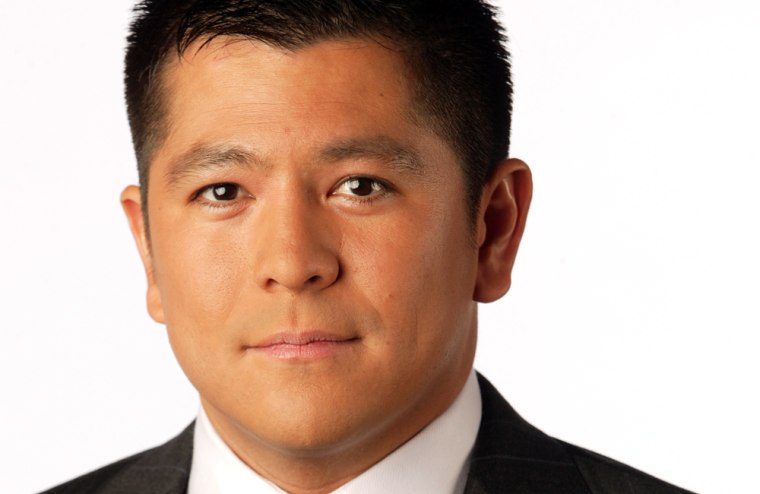 LAFAYETTE, La. — A lot of people from New Orleans, whose homes were destroyed in Katrina, have come out here and have been here for the last three weeks. At the same time, there are a lot of people from Texas who fled Rita and came east to get out of her path.
So, these two strange populations of evacuees have sort of collided in this area and they have taken up all of the hotel rooms.
That's one reason why we've seen such trouble on the highways, because all of the hotel rooms are booked, much more so than there would be during an ordinary hurricane evacuation.
The New Orleans people have been pretty well ensconced for three weeks at these hotels. Everybody knows everybody, everybody knows each others stories.
Of course, they can't go back to New Orleans — since they are not allowed back in the city and because they really don't have anything to go back to. So, they have just been trying to create a home away from home.
The Texas evacuees have a little bit of a disadvantage, because in a lot of cases they are still on the highway and they are having to travel a lot farther to find available hotels. And as they left Texas, the storm has shifted. Now, in some cases, they are headed into the projected path, which is something a lot of them didn't count on.
Editor's note: Read more of Carl's observations from Lafayette here.
• Sept. 23, 2005 | 3:43 p.m. EDT
No choice for the President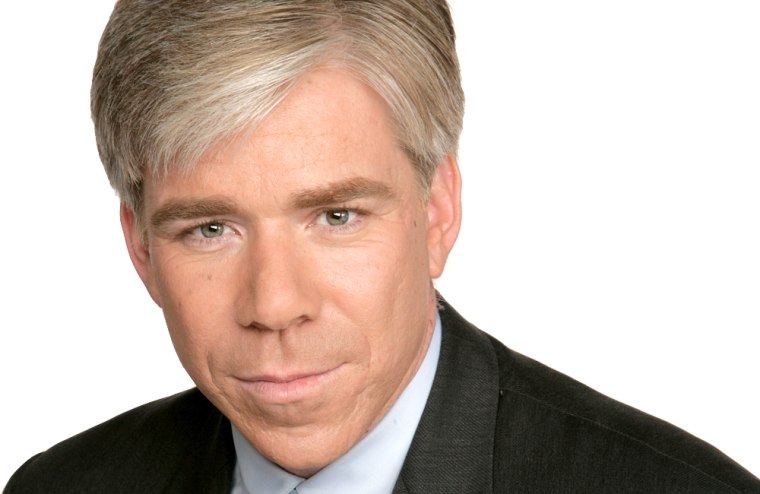 What a difference a botched hurricane makes!
The same President who appeared just a tad aloof taking in Katrina's wrath from Air Force One, or strumming a guitar after a speech as Katrina was striking, is now desperately seeking a new photo opportunity to symbolize his stewardship in response to Rita.
Then we received late word today that Mr. Bush has scrapped his trip to San Antonio where he was going to visit search and rescue teams staging for the storm. Those teams are moving east to follow the storm track and the White House says the President didn't want to slow that down. Mr. Bush will ride out the storm in Colorado at Northern Command to view the military response to Rita.
This hurricane gives him his first major test and opportunity. Aides concede the biggest mistake made during Katrina was that the President trusted the word he was getting that the federal response was adequate. An aide told me this morning — I'm paraphrasing: look, if you are going to say mistakes were made last time you are obliged to see for yourself what's being done in preparation now.
Bottom line is, these are photo ops. White House aides admit they want Mr. Bush to be seen in briefings and personally tending to the government's response. Mr. Bush has no choice but to be in the middle of the action. Disaster relief and rebuilding are now the canvas of his second term. Between storms and war, the President's vision may face less scrutiny than his administration's basic competence.
• |
New hurricane, same city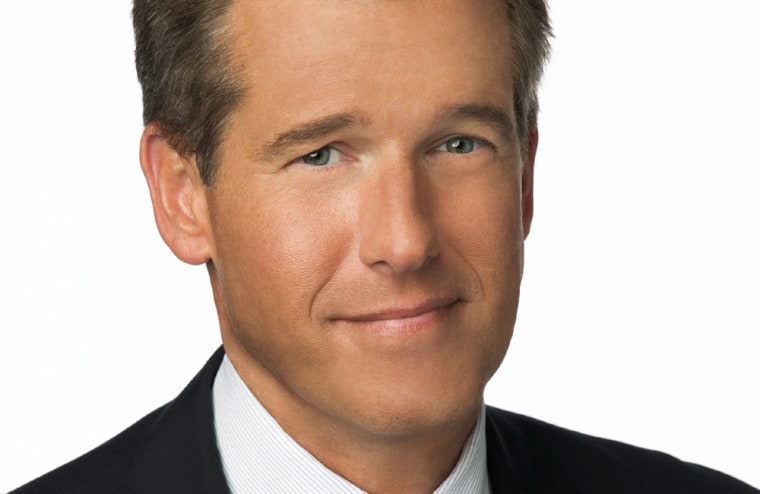 A short time ago we crossed over (better yet: fish-tailed in high winds over) the long causeway portion of Interstate 10 in Jefferson Parish, and discovered flooding in neighborhoods on either side. Interstate 10 into downtown is closed due to flooding. Trash from Katrina is being blown around. The Lower Ninth Ward is still a developing story. 
We just crossed the Huey P. Long Bridge, and the sweeping, rusty, rickety and narrow antique offered a commanding view of a very sad place, getting buffeted by wind and rain all over again. We're passing landmarks now on our way into town: places we've come to know. Upon arrival we have to slam together a newscast.
A big portion of today's news coverage has to do with another tragedy involving the aged and helpless: the nursing home evacuees who perished on a bus in Texas. Nature continues to call the plays here. Our defense is stretched and, in spots, breaking down. We hope you'll join us.
• Sept. 23, 2005 | 1:58 p.m. EDT
Hurricane Greg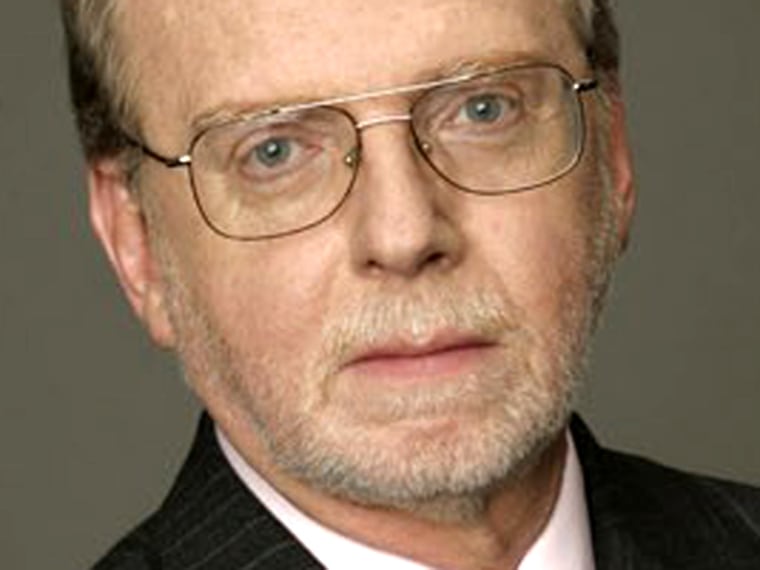 However, the weeklong exercise in February 2004 is unlikely to be much help to emergency planners since it involved not just a hurricane but a whole series of disasters taking place at the same time. 
In a scenario worthy of a Jerry Bruckheimer movie, the following happen over the course of a few days:
a Category 4 Hurricane hits Corpus Christi, Texas, affecting 300,000 people;
a radiological leak is reported at the Comanche Peak nuclear reactor in Texas;
an improvised nuclear device detonates outside Cotulla, Texas, a tiny pecan- and sweet onion -growing town between San Antonio and Laredo;
two additional improvised nuclear devices are detected by the Coast Guard on a ship approaching the United States;
an "eco-terrorist" group blows up a cruise ship in Juneau harbor;
two airliners, one off the west coast, one off the east coast of Canada, are hijacked.
The after-action report for the exercise — which NBC News has obtained and you can read by clicking here — states that the exercise was unrealistic because so many events were piled on top of each other. That has been very typical of DHS, DoD and FEMA exercises post-9/11.
Moreover, it said that one of the critical needs of Hurricane Greg was not adequately addressed... shelter. Does that surprise you?
• Sept. 23, 2005 | 12:41 p.m. EDT
Embedded with the Texas National Guard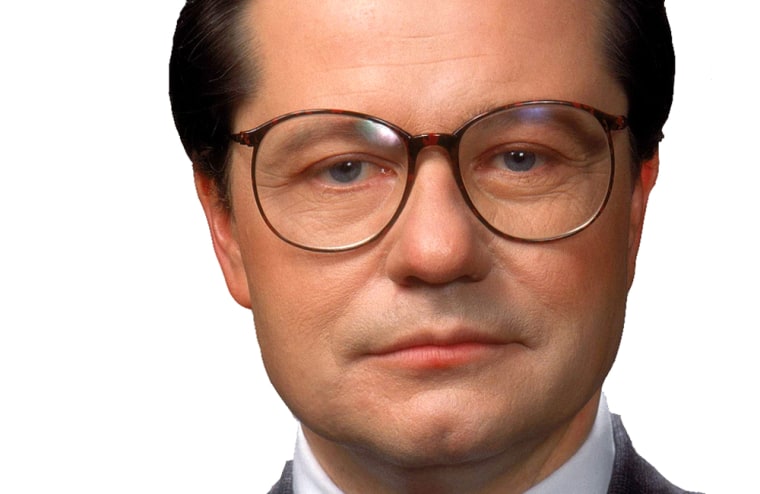 The priority, according to Guard officials, is to refuel buses, many of which are carrying elderly evacuees unable to leave on their own. In the past 24 hours 260 buses have been refueled by Guard tankers.
Editor's note: NBC Pentagon Correspondent Jim Miklaszewski is embedded with a unit of the Texas National Guard near San Antonio.
• Sept. 23, 2005 | 11:48 a.m. EDT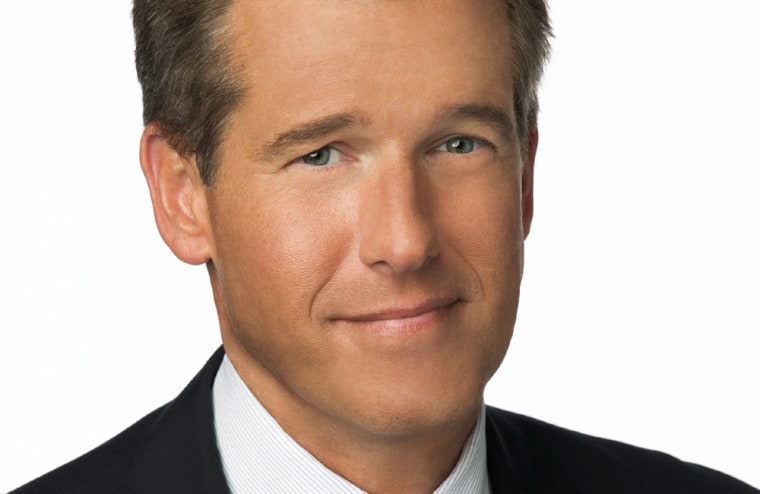 • |
On the move in Louisiana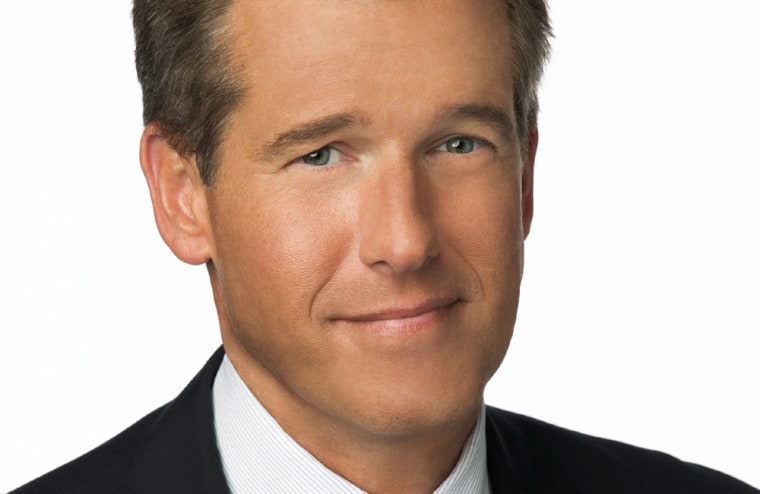 • Sept. 23, 2005 | 9:30 a.m. EDT
Tracking Rita (Rob Merrill, Daily Nightly editor)
Brian and the broadcast's best correspondents are in position to cover yet another hurricane hitting the Gulf Coast. The broadcast will be live this evening from the affected region. Rita is the 17th named storm of the season, which ranks as one of the worst on record. Some of the questions we'll address tonight: Can this country handle a second Katrina? And are emergency teams better prepared this time? For the latest Rita updates throughout the day, click here. You can also watch the latest video reports from NBC News — including a LIVE stream of MSNBC-TV on your computer, by clicking here.
• Sept. 22, 2005 | 8:25 p.m. EDT
News on your cell phone (Bonnie Optekman, Vice President, NBC News Assurance, IT)
Just a note that you can keep up with the latest on Hurricane Rita, as well as the New Orleans recovery efforts, and other breaking stories throughout the day, on your cell phone. Our team of writers/editors/producers at NBC Mobile continue to post breaking news reports and video on the latest developments as quickly as they get them. Check with your cell phone carrier to see if you get NBC Mobile on their video service.
Plus, while we DO NOT want you to take any risks, feel free to send us any pictures or video you've captured to pix@msnbc.com.
We'll tell you more about NBC Mobile in calmer times...
• Sept. 22, 2005 | 4:53 p.m. EDT
Waiting for Rita, not forgetting about Katrina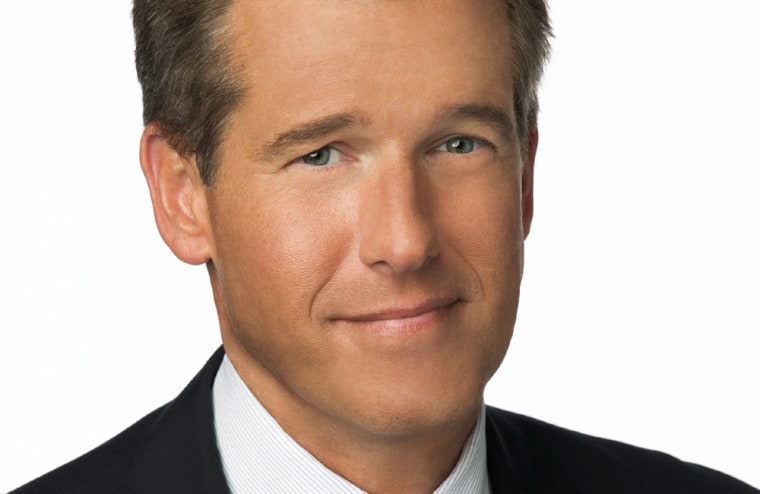 The human dramas going on now, live on cable news channels, are stunning. It's raining in New Orleans. People are trying to evacuate from Galveston and Houston and running out of gas. Gas stations are out of gas. Stores are out of supplies. Red Cross resources are being diverted from Katrina to Rita. The situation remains desperate in Mississippi. One analyst at CNBC puts the energy situation this way: IF Rita is as bad as predicted (concerning its impact on the oil business) take last year's heating oil bill and triple it. That will get you where you're going this year.
And about the desperation in the areas devastated by Katrina: below is a portion of the text of an unedited e-mail I received from a viewer yesterday. I've chosen not to use the writer's name. As you read it, keep in mind two caveats: because of the lack of power and the daily struggles of survival, few in the destruction zone have seen our coverage. Also, we are covering a huge region and an unwieldy story.
"Debris still being cleared - 3 WEEKS AFTER STORM HITS, bodies still being found, most of which have been looted.
Police instruct public (PERSONAL FRIENDS I AM IN CONTACT WITH) to shoot looters on site and spray paint an "L" on their chest. Looters not being taken into custody, rather beaten and released. When found looting a second time looter's knees are broken.
Paraplegics in wheel chairs waiting in line all day for food and water, getting horribly sunburned and when finally at the head of the line turned away with no food left.
People living in tents along the coastline face another tropical storm estimated to enter the Gulf of Mexico on WEDNESDAY OF THIS WEEK.
WHERE IS THE MEDIA? WHY ARE THEY REFUSING TO TELL THIS GREAT NATION ABOUT THIS TRAGEDY? RELIEF WORKERS WHO WENT TO THAILAND AFTER THE TSUNAMI ARE SAYING THAT THE LEVEL OF DESTRUCTION SEEN THERE PALES IN COMPARISON TO THE DESTRUCTION SEEN ON THE MS GULF COAST. WHY IS THIS BING COVERED UP ON A NATIONAL LEVEL?
THIS DEVASTATION, THIS HORROR IS RIGHT UP THERE WITH 9-11. WHERE'S THE MEDIA?"
Tonight we'll look at the latest path of the storm, (its path has changed significantly, its strength not so significantly) the evacuation and the distress on shore already. By the way, an ocean bouy 200 miles off the Louisiana coastline just recorded a 35-foot wave. We have our team in place and a terrific, thourough lineup of stories and coverage. I'm now heading to the newsroom to write my part of it... we're packed and ready to go. Next posting will be from several hours to the south of here. We hope you can join us for tonight's broadcast.
• Sept. 22, 2005 | 3:23 p.m. EDT
A grim detail in Port Lavaca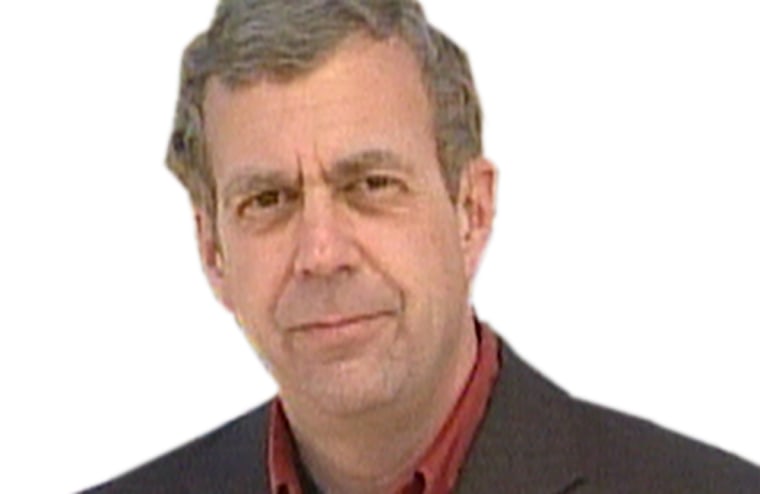 Tharling says that the 1,000 or so die-hards who refuse to evacuate are being given permanent markers and asked to write their Social Security number, next of kin and a phone number on their arm or across their abdomen — so that returning officials can identify their bodies.
Editor's note: Read the rest of Ron Blome's report from Port Lavaca, Texas here.
• Sept. 22, 2005 | 2:10 p.m. EDT
Global warming: Science vs. theory
. Even though we always include caveats, discussions of global warming often elicit some angry e-mails from viewers who say it is an unproven theory. One of the great difficulties of covering science, as I have at NBC News for almost 30 years now, is conveying the ever-present skepticism.
But that does not mean there cannot be general agreement among scientists. Regarding global warming, it is a fact that the earth has warmed in the last century about one degree F (0.6 degrees C). The amount of greenhouse gases, mostly carbon dioxide, from humans burning fossil fuels in our atmosphere is increasing dramatically. Those are measurements, not theories.
As for the theory, the overwhelming majority of scientists who study the issue believe that in the coming decades the warming will accelerate dramatically because of the buildup of greenhouse gases. Yes, there are a few who doubt it, but they are small in number. The skeptics are often supported by organizations that have an interest in making the topic seem more controversial than it is. So should we always make it seem to be an argument when for most scientists the argument is long over?
For hurricanes specifically there are indeed many complex factors. We are currently in an active hurricane time in the Atlantic basin. The cause is a pattern in the earth's atmosphere which includes relatively cold waters in the South Pacific, and probably has nothing to do with global warming. But two recent studies found that in recent decades there has been an increase worldwide in Category 4 and 5 hurricanes corresponding with an increase in ocean temperatures. Hurricanes occur in summer, not winter because they feed on warm water. It makes a lot of sense that if the earth warms, the oceans will warm and hurricanes will become more intense. That is not all proven and we do not say it is. But it is something I believe we need to consider seriously in our reporting and in our public discourse.
• Sept. 22, 2005 | 12:09 p.m. EDT
FEMA gears up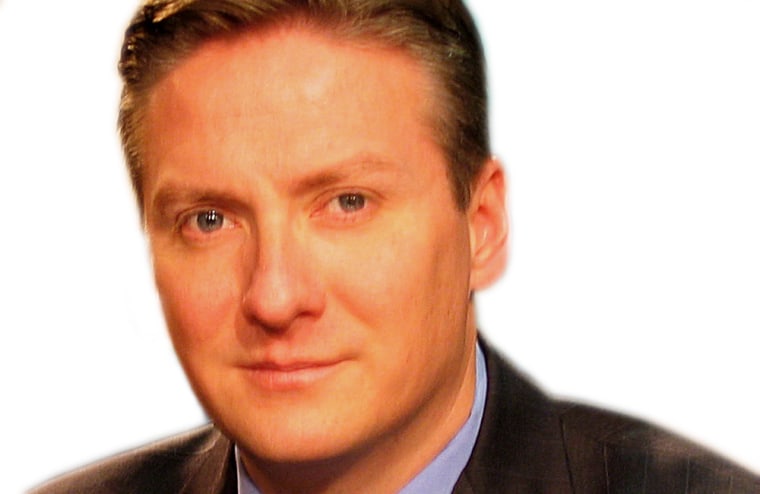 FEMA and Red Cross shelters processed 12,000 evacuees from Katrina. They currently have 2,351 still in shelters.
Now Rita evacuees are starting to trickle in. They're being told to bring their own bedding, food and water... just in case the shelters are overwhelmed.
1.8 million people live in San Antonio normally.
• Sept. 22, 2005 | 12:03 p.m. EDT
Counting the votes (Ken Strickland, Capitol Hill Producer, NBC News)
With the Senate Judiciary Committee set to vote this afternoon on the confirmation of Judge John G. Roberts to serve as Chief Justice of the  Supreme Court, here's a breakdown of votes so far.
It's safe to assume that all 10 Republicans on the committee will support Roberts. Wisconsin's two senators, Russell Feingold and Herb Kohl, will vote YES. They join Sen. Patrick Leahy, Vt., as the only Democrats supporting Roberts.
Sen. Joe Biden, D-Del., and Sen. Ted Kennedy, Mass., will vote NO. For what it's worth, Biden is considering a 2008 presidential bid, as is Sen. Feingold.
That leaves just Sens. Richard Durbin, Ill., and Charles Schumer, N.Y., in the undecided column. Both men voted NO on Roberts two years ago when he was confirmed to sit on the U.S. Court of Appeals for the D.C. Circuit. Most observers expect them to vote NO again.
Assuming all of the above, the committee vote should be 13 YES, 5 NO. The full Senate will vote next week, maybe as early as Wednesday.
• Sept. 22, 2005 | 11:22 a.m. EDT
Pentagon preps for Rita (Scott Foster, Pentagon Producer, NBC News)
The Defense Department is deploying five communications teams equipped with long range satellite radios and satellite phones to support FEMA as they respond to Hurricane Rita. These types of communications teams were not deployed before Hurricane Katrina hit, leaving many relief workers unable to communicate during the initial stages of the response.
A Pentagon official says 26 helicopters are being pre-positioned at Martindale Army Air Field in Texas to provide search and rescue and medical evacuations if needed.
Six Navy ships — the USS Iwo Jima, USS Shreveport, USS Grapple, USS Tortuga, USS Patuxent, and the hospital ship USNS Comfort — are preparing to follow the storm to the Texas coast to provide assistance as needed.
Additional ships are now moving out to calmer waters in the Gulf to ride out the storm.
The governor of Texas has activated 3,300 National Guard troops for state duty — 1,300 of whom have returned after supporting Katrina relief efforts in Louisiana. Also, as part of existing state agreements for sharing of Guard troops, an additional 450 Illinois National Guard troops and up to 800 Florida National Guard troops are preparing to deploy to Texas.
• Sept. 22, 2005 | 10:12 a.m. EDT
Tonight's promoted story (Rob Merrill, Daily Nightly editor)
As the Gulf Coast prepares for Rita, the rest of the nation braces for another gas hike. Are hurricanes really driving up prices, or are Americans getting gouged by Big Oil? And should bigger profits mean higher taxes for oil companies? Chief Financial Correspondent Anne Thompson reports tonight on the other cost of hurricane season.
• Sept. 21, 2005 | 4:51 p.m. EDT
What about the animals? (Lisa Green, Senior Producer, Broadcast Standards, NBC News) 
Pet lovers — or even mere pet likers, like me — are paying attention to the plight of the animals left behind in Katrina's wake. While some have, improbably, been reunited with their families, many others have not been nearly as fortunate. And we have responded: on Nightly News (with Brian's update last night about the rescue of four bottlenosed dolphins and on this story by correspondent Martin Savidge on Sept. 8) and in other broadcasts, including a report on Sunday's edition of Dateline NBC.  (Indeed, our anchor and managing editor's family includes Lucy, adopted as a puppy after her rescue from a bad situation by New York's North Shore Animal League.)
So I wasn't surprised when an NBC News executive told me his e-mail in-box was overflowing with messages on the topic, unfortunately hindering, in our blackberry-dependent age, his ability to do his job directing coverage of the story. It was ironic, we agreed, that the high volume of mail was turning these messages of concern into the functional equivalent of spam, which could not be the result these writers wanted.
I also wasn't surprised to learn that at least some of the e-mails contained identical messages, asking that we "please provide coverage of the misery now." I wanted to send a common response to these concerned viewers to what I assumed was a Web site that made this form letter available. But where were these messages coming from?
To find out, I wrote to one writer, and asked for help. Here's what I learned: the writer, a self-described "avid advocate for animals" (and owner of a dog she adopted four years ago) has been reading a Web site called petfinder.com, which tries to find adoptive homes for animals and has been providing information about Katrina-related rescue efforts. Scouring a Katrina reader forum on the site, she found what she called a "prefab" letter and a group of news media e-mail addresses, and she sent a copy to us. 
In her individual note to me, she complimented NBC and MSNBC for "great, critical coverage" but asked us to make sure the government assists in animal rescue efforts.
I want to thank this writer for sharing the personal thoughts behind her "prefab" message.  Petfinder.com has agreed to post our response on its Web site, where I hope other writers see it, too. And to all of you who have opinions about our coverage that you'd like to share, an e-mail to "The Daily Nightly" is a great way to reach us without crippling the in-boxes of individual employees.  
Editor's note: In addition to petfinder.com, you can find a list of other organizations helping rescue and care for animals in the MSNBC.com Pet Health section.
• Sept. 21, 2005 | 4:27 p.m. EDT
Here we go again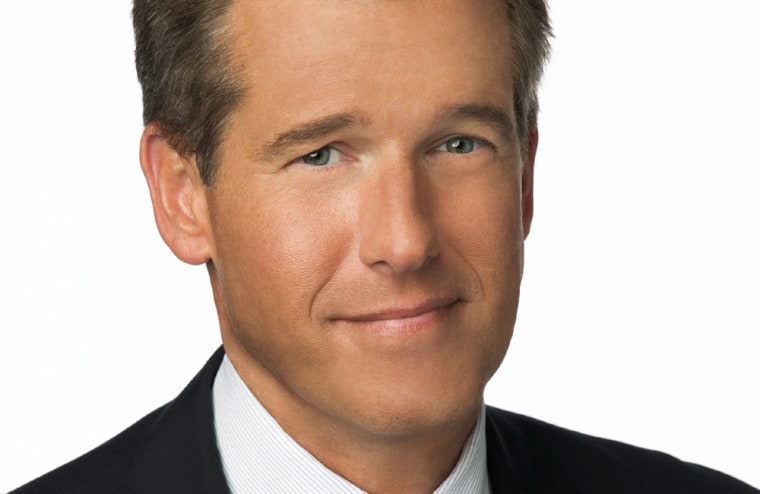 Simultaneously, the new FEMA director is now briefing about U.S. military and medical personnel being pre-positioned. I'd compare it to Groundhog Day, but it was a comedy, as I recall. We'll do our very best to reflect all of this on the broadcast tonight.
These are strange, sad and uneasy times. In parts of the South, they are desperate times. We still have people living outdoors, and now we may have to turn our attention to more of the same, just a few hundred miles up the coast to the west. As the FEMA director just put it, "it's just not going to be fun." I've chosen to place my hopes with the meteorologist on one of the cable channels who said shortly after 4 p.m. this afternoon, "if we're lucky, this will weaken and make landfall as a 3." She is explaining that a category 5 status is awfully hard for a storm to maintain over this long a journey, and is also reporting that each and every forecast model now calls for landfall well to the south of Galveston/Houston and in less-populated areas.
I don't do book reviews here, but there is one title I've been mentioning to friends a lot this week... and for that matter, since I first read it years ago. "Isaac's Storm" by Erik Larson (1999) is a phenomenal piece of work about an enormous event in American history, and one that is still part of life in Galveston to this day: the hurricane of 1900. It reads like a novel... always the marker of artfully-written non-fiction. I've given it to several friends and if time permits may re-read it myself in the days to come. After reading it, logon to the National Data Bouy Center and reflect on how far we've come technologically. If we could only learn how to make smaller, less powerful hurricanes.
We will raise a question on the broadcast tonight: will anyone in Congress emerge as a profile in courage in light of Katrina? What if similar costs arise after Rita? Will any of the more blatant pork-barrel spending in the just-passed Highway Bill be diverted to more urgent needs? Chip Reid will have our report from the Hill.
We do have a lovely story to close the broadcast with tonight: it's part of our HOME AWAY FROM HOME series, and it's about a New Orleans family putting down roots FAR from home, in Idaho. It's worth a watch. We hope you'll join us tonight.
• Sept. 21, 2005 | 3:26 p.m. EDT
Have hurricanes made the U.S. vulnerable to other attacks?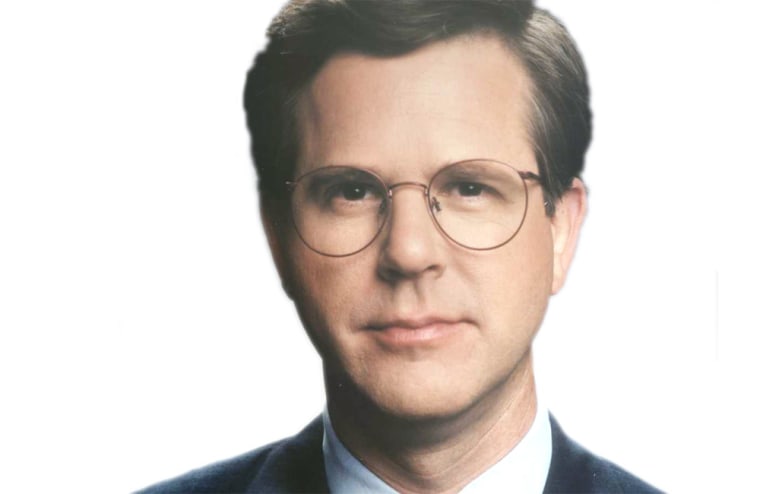 "We have not seen any indication that terrorists see this as a unique opportunity or that this would in any way trigger an attack that perhaps was not in the staging process before," he said.
The FBI disclosed today that as Katrina bore down on the Gulf Coast, Mueller conducted a conference call with all the FBI's field offices, urging them not to lose sight of the counter-terror mission and to be aware of the potential vulnerability.
As for the explosion of Internet sites and the potential for fraud, Mueller said the FBI has so far identified 4,600 Web sites soliciting contributions that popped up since Katrina hit. Agents have checked out 3,000 of them, and 31 sites are now under investigation. 
"We expect to see some indictments soon," the FBI director said. 
• Sept. 21, 2005 | 9:07 a.m. EDT
Tonight's promoted story (Rob Merrill, Daily Nightly editor)
First Katrina, now Rita... a Category 4 storm as of earlier this morning. Cities on the Gulf Coast and beyond are asking: Are we ready? And in California, the fear of a massive, overdue earthquake... how do you prepare for "The Big One," when you don't get any warning at all?
• Sept. 20, 2005 | 5:03 p.m. EDT
Inside the West Wing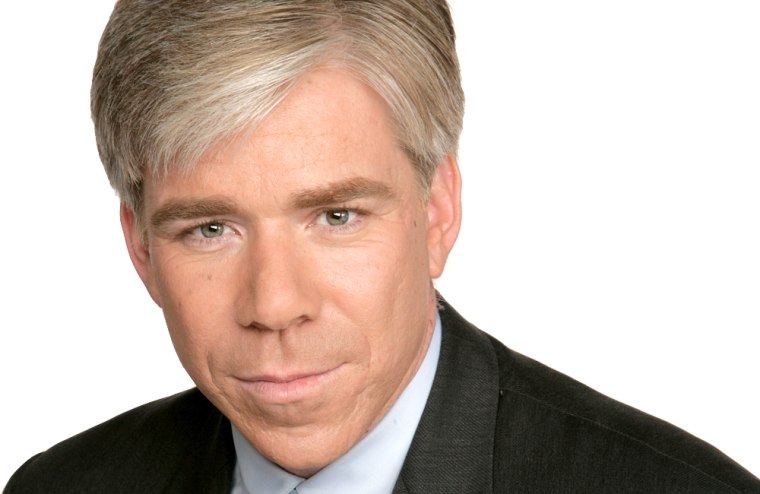 To state the obvious, these have been rough days at the White House — at all levels of the West Wing. The President has spent the last week redefining his second term in the wake of Katrina. One thing I've noticed about this group: Bush advisers are determined never to make the same mistake twice. It struck me that two weeks after taking the politically aloof step of viewing Katrina's destruction from Air Force One, Mr. Bush yesterday opined from the Cabinet Room about the possibility that the levees in New Orleans could fail again if Hurricane Rita comes calling.
Mr. Bush is eager to get his ground game back. Ironically, he was in top form last year before the election during hurricane season in Florida. He spent so much time visiting those affected by the storms his advisers felt it cost him the first debate against John Kerry.
He's in the Katrina flood zone again today and plans a return trip this weekend (we hear he'll scrub the Friday night stay at his ranch). Along the way, he's getting updates on Rita and publicly sparring with the mayor of New Orleans about whether that city's residents should return. Remember what the President said last Thursday: In retrospect, storms like this require the federal government to take the lead role.
As the President tours the flood zone for a fifth time, back in Washington, Mr. Bush is in real trouble with his conservative base. I interviewed a deficit hawk from the Cato Institute yesterday who spoke for many fiscal conservatives when he said if the President keeps spending like this, we may never see a balanced budget again in our lifetime. And notice that it's Senator John McCain, the man who spent much of the 2004 campaign trying to reconnect with the conservative base, who has taken the lead in targeting the President's prescription drug plan. At $700 billion over 10 years, many conservatives think it's a bloated entitlement within a Medicare system that's broken anyway. McCain wants to scrap it and start again with a leaner program. This may be just the first sign of internal war within a party beginning to sweat about next year's midterm elections.
But the White House knows there is light ahead — the opportunity to replace retiring Supreme Court Justice Sandra Day O'Connor. Might the Right forgive some panic Katrina spending if it gets another solidly conservative candidate for the high court to back?
• Sept. 20, 2005 | 4:48 p.m. EDT
Farewell to a friend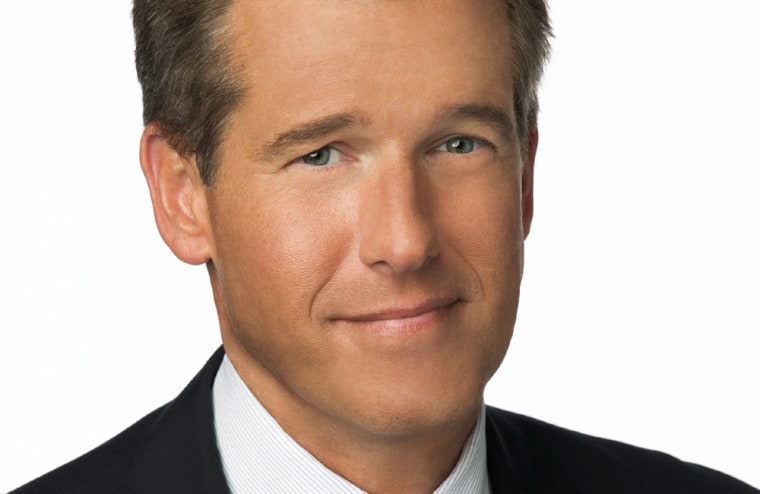 Our industry came together in one room today, on the West Side of Manhattan. Anxious as I always am to see my colleagues in the print world and at other networks, I would have given anything to avoid this particular gathering. Today's service for Peter Jennings was wonderful, it was awful, it was funny and it was achingly sad. Carnegie Hall was filled with people who had come to celebrate a wonderful life, and bid farewell to a great professional and a great friend. It is fair to say, perhaps because time has passed and momentous events have taken place in the interim, that a kind of awful sadness crept up on all of us as the event went on. When it was over, it was as if Peter had passed away yesterday.
Peter's widow Kayce continues to display the heroic strength she exhibited during his illness. It is also clear now why Peter was so thoroughly proud of his children. Chris and Elizabeth Jennings are such impressive people. They were magnificent today in remembrance of the man they miss so dearly. Ted Koppel's opening remarks were delivered with the exact same perfect tone and pitch that we all associate with him. It was heartbreaking to see our friends who work at ABC, hurting all over again, and we are thinking of them tonight.
Tonight's broadcast will concentrate on two hurricanes, past and present. Rita is now a Category 2 storm, sliding by the Florida Keys. There is much nervousness about its future path and its impact on the already-impacted area. We'll also devote a good portion of the broadcast tonight to Katrina aftermath. We hope you'll join us.
• Sept. 20, 2005 | 2:00 p.m. EDT
Who pays II (Mike Viqueira, NBC Capitol Hill Producer)
House Majority Leader Tom DeLay, R-Texas, spoke with reporters today in what's called his weekly "pen & pad." That's media-speak for no cameras.
DeLay said modifying the just-passed highway bill in order to help pay for Katrina recovery is a bad idea. He called the bill "an economic engine that drives the economy" and noted it will create "hundreds of thousands of jobs." Many conservatives both inside and outside Congress are calling for the more than $20 billion in "pork" inside the bill to be rescinded, with the money diverted to the affected region.
The majority leader also went out of his way to claim that he was misquoted last week in asserting that after 11 years of Republican rule there was no fat left to cut in the federal budget. The comment drew the ire of fellow conservatives, some of whom will announce tomorrow exactly what they think can be cut.
"It is a core Republican philosophy to spend less," DeLay said. He repeated several times that finding wasteful spending is an "ongoing" concern of his party. "There are programs all over the federal budget that are bloated...we are very interested in identifying them." Another quote: "Fiscal restraint is not something that we are just picking up for Katrina." He said when searching for offsets, "everything is an option if it makes sense."
But back to the highway bill... it's worth remembering that it passed the House 412-8. Politicians vote for these things because their constituents elect them to build that new bridge, road or bike path. Yet nothing is impossible when it comes to rolling back legislation, especially if enough representatives feel their seats are really threatened.
• Sept. 20, 2005 | 1:37 p.m. EDT
Watching Rita... (Rob Merrill, Daily Nightly editor)
This just in from the National Hurricane Center... Rita is now a Category 2 storm with top sustained winds of 100 mph.
NBC Producer Don Wood in Key West, Fla. spoke with Key West Police Chief Bill Mauldin about 10 minutes ago. The chief reports no deaths or injuries so far and only minor flooding. The island lost some power, but not widespread. All roads are passable, despite occasional downed limbs and debris.
Mark Potter is following Rita for the broadcast tonight and will have the very latest on Nightly News.
• |
Tonight's promoted story (Rob Merrill, Daily Nightly editor)
When is a hurricane not a hurricane? When the insurance adjuster comes to look at the wreck that used to be your home. All across the South, shell-shocked homeowners are being told insurance companies may not have to pay. What's going on? NBC Chief Financial Correspondent Anne Thompson reports, tonight.
• Sept. 19, 2005 | 4:29 p.m. EDT
The storm front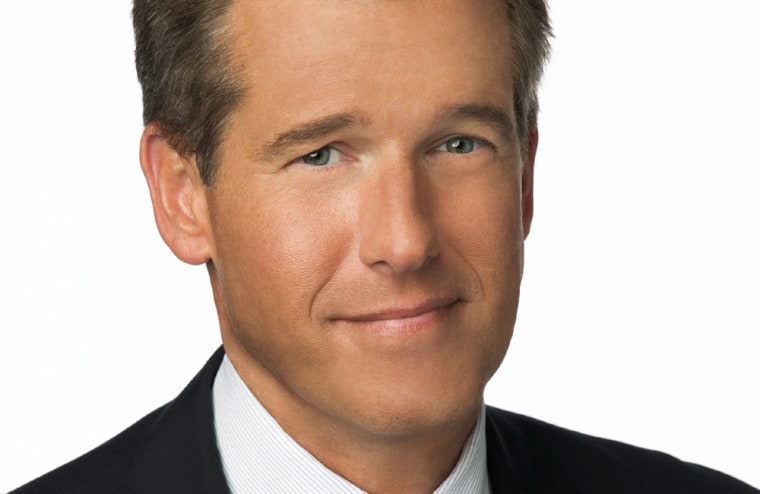 "It appears that the strong subtropical ridge that was over Texas, which would have kept the storm to the south, is going to break down. This could allow another major hurricane to affect the Northern Gulf Area later this week. The current forecast is for the Houston area, but model trends are to pull the storm further east, perhaps Louisiana."
For the record, our friends at the Weather Channel are showing a projected path that INCLUDES Louisiana (west of New Orleans) but is still centered on the Texas coastline. A prediction: global warming stories will increase in frequency, fueled by the anecdotal "it didn't used to be like this" observation concerning these fast-forming monster storms.
Obviously we'll begin the broadcast with some combination of storms past and present. It falls again to Kevin Tibbles to lead off our coverage tonight. He spent the day in Algeirs, La. and got a first-hand look at the "recovery" from Katrina. There is great confusion today in New Orleans, and a public fight being waged via the media between the Admiral and the Mayor... which we hope to sort out tonight.
Among our other topics: Who pays for all this? Can we afford that highway bill we just passed? What's the adjustment like moving from New Orleans to Pittsfield, Mass. It's another post-Katrina Monday and we hope you'll join us.
• Sept. 19, 2005 | 1:51 p.m. EDT
The Frustration of Being Here, Not There (Barbara Raab, Nightly News writer)
A few weeks ago, I blogged about what the job of Nightly News newswriter is all about. Not on the list of duties and responsibilities was going to the scene of the news stories we cover. This is strictly a newsroom job.
Having spent several years reporting "in the field" earlier in my career, that's generally just fine with me; I appreciate the luxury of being able to sleep in my own bed at the end of the day.
But every once in a while, a story comes along that makes my newsroom tether not fine with me, and makes me wonder whether I should even be allowed to be conveying anything about the story to anybody else, not to mention to a national audience of millions. 
Katrina is one of those stories. No matter how many video feeds I watch, no matter how many times a day I read The New Orleans Times-Picayune (whose series in 2002 foresaw this disaster and which continues to do a heroic job of covering this story), no matter how many accounts I hear from my colleagues in the field — I am acutely aware that I cannot possibly know the scope and feel of this story.  It is too big, too unlike anything I have ever seen, and impossible to conjure in my journalistic imagination. And that is enormously frustrating.
The last time I felt this way was after the 2004 election. After writing about it from my cubicle in the newsroom for months on end, and never covering any of it in the field, the weekend after it was over I got on a plane to Ohio and spent the weekend talking to people in Wal-Mart parking lots, coffee shops and churches in the exurbs of Columbus.
And on this story, Katrina, it helps that I have some friends in Baton Rouge, who e-mail frequently on how their day-to-day lives have changed there, virtually overnight. Their descriptions provide some real-time and real-life perspective on one tiny slice of this enormous story, and provide some new ideas for our coverage.
Until I can get myself to the storm zone, I will do my best to convey the story with texture and accuracy, and to feel enormous gratitude for all my colleagues on the ground.
• Sept. 19, 2005 | 11:23 a.m. EDT
Tonight's promoted story (Rob Merrill, Daily Nightly editor)
Everything they have was left in New Orleans. Then they learned they had too much to get aid and too little to rebuild on their own. Meet victims of Hurricane Katrina who wouldn't have made it without the kindness of strangers.