/ Source: The Associated Press
Coretta Scott King's daughters beamed as they emerged from a hospital Thursday and announced that more than a month after suffering a stroke and mild heart attack, their mother was coming home.
The 78-year-old widow of civil rights leader Rev. Martin Luther King had been unable to speak and was paralyzed on her right side when she was hospitalized on Aug. 16.
Since then, she has made significant progress, said her daughters, Bernice and Yolanda King, and her physician, Dr. Maggie Mermin. King was released on Thursday.
"Our prayers have been answered," the Rev. Bernice King said.
Mermin said King was making progress every day and her determination and attitude had helped her recovery. She has been participating in three hours of therapy a day and will be expected to continue therapy six days a week at home. She is expected to make a full recovery, her daughters said.
On Wednesday, King made a "victory walk," a distance of 80 feet twice with the use of a walker, Mermin said. She said King had also regained some of her speech and was regaining use of her right side.
"When she smiles, she looks like herself," the doctor said.
Faith as medicine
King's daughters said her faith also helped her to heal while at Piedmont Hospital. "My mother has a very strong determination to succeed. She looked forward to therapy and was full of joy and very focused," Bernice King said.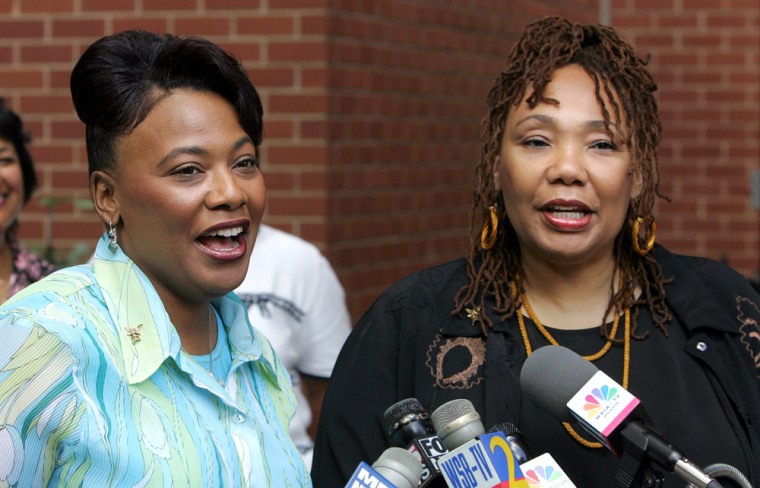 The Kings were married in 1953 and had four children, Martin Luther III, Yolanda, Dexter and Bernice. After her husband's assassination in Memphis, Tenn., on April 4, 1968, King kept his dream alive by starting the Martin Luther King Jr. Center for Nonviolent Social Change, based in Atlanta.
The family plans to celebrate King's homecoming privately with relatives and friends.
"Our mother is coming home, and we are so grateful and so thankful that this is happening," Yolanda King said.