• Sept. 30, 2005 | 5:55 p.m. EDT
Why Judith Miller went to jail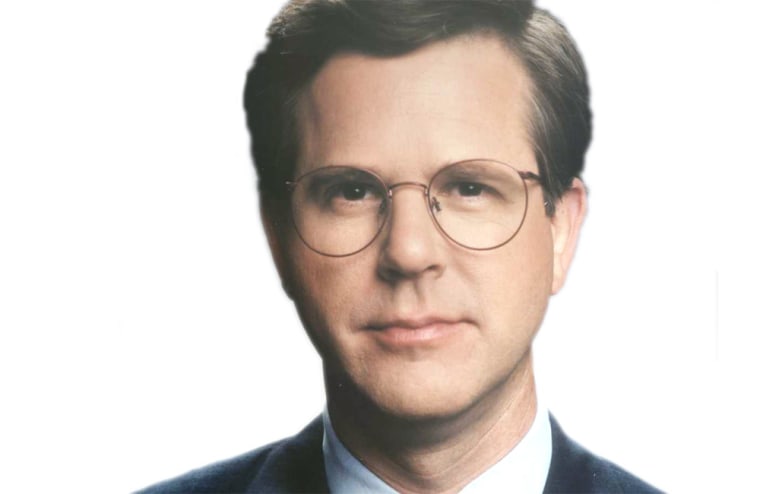 Lawyers familiar with the case of Judith Miller, "The New York Times" reporter who went to jail after refusing to answer a prosecutor's questions, are asking what changed so suddenly and allowed her to end her 85-day confinement behind bars.
Her lawyers say it's simple: she finally heard directly from the news source she was acting to protect, someone we now know to be Scooter Libby, the vice president's chief of staff.
"Believe me," she said today after testifying to a grand jury investigating the CIA leak case, "I did not want to be in jail."
As she and her lawyers explain it, she could not rely on a form signed by several administration officials when the investigation began, which released people they talked to from any pledge of confidentiality. The blanket waivers, her lawyers argue, seemed coerced, since White House employees who refused to sign may have feared they'd be fired or might at least appear suspicious.
Only when Mr. Libby called her in jail earlier this month and personally assured her that he signed the waiver voluntarily did she believe she was no longer required bound to protect his identity, she explained today.
"I concluded that my source genuinely wanted me to testify," Ms. Miller said outside the federal courthouse in Washington today.
What's more, said her lawyer, Robert Bennett of Washington, she wanted her source to give that permission on his own, without any feeling that he was under pressure from her to make the call.
But lawyers familiar with Mr. Libby's side of the case see it differently. They insist that they repeatedly told Ms. Miller's legal team, before she went to jail, that the waiver was signed voluntarily. What's more, they say, any privilege Mr. Libby may have had in protecting his identity ended when he testified before the grand jury about his conversations with Ms. Miller.
Some lawyers involved say they believe the prospect of further jail time — a very real possibility given the prosecutor's insistence that she testify — may have eventually led her lawyers to contact Mr. Libby earlier this month and ask him to call Ms. Miller in jail.
"I will let people draw their own conclusions," she said today. "I know what my conscience would allow, and I stood fast to that."
• |
Plenty of reasons to worry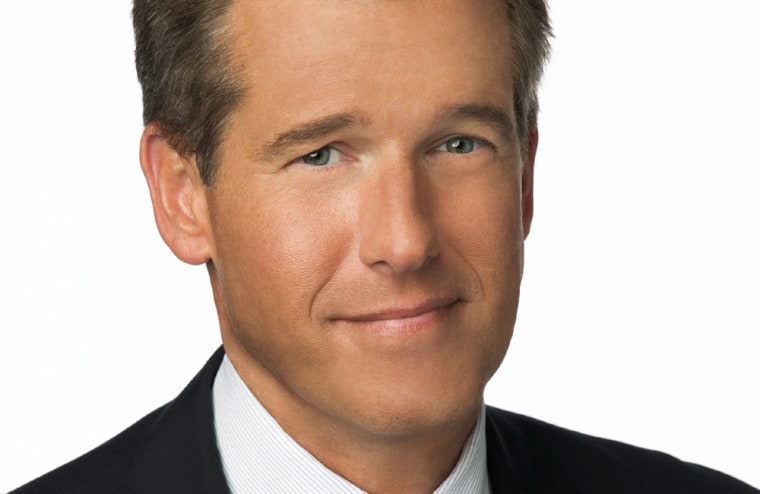 After a day of meetings there is little time left to post... all the better, I guess... as we're all aiming in unison for the arrival of the weekend. I must say as we went through the roll call of stories for tonight's newscast (each of our senior producers acts as surrogates in story pitches that the correspondents under them are working on) it gave everyone in the room a reason to worry about our world: the fires out West, the mold in the flood zone, the confusion and lack of immediate aid in the storm zone, the threat of the bird flu... it goes on.
The bright spot: rave reviews for the planning, professionalism and courage with which the firefighters have gone about stopping the advance of the flames in California. And at least tonight we've seen fit to commission a story to end the week (and the broadcast) on George Clooney's superb new movie about Edward R. Murrow. While it ties together so many themes, the film does emphasize some "big" messages: our heroes are seldom perfect, bullies can be taken down... and loyalty and camaraderie come right after truth and accuracy in the list of valuable newsroom commodities.
Details coming Monday on our next trip to the storm zone. We hope you can join us for tonight's broadcast.
• Sept. 30, 2005 | 11:33 a.m. EDT
Don't call him "Mr. Leader"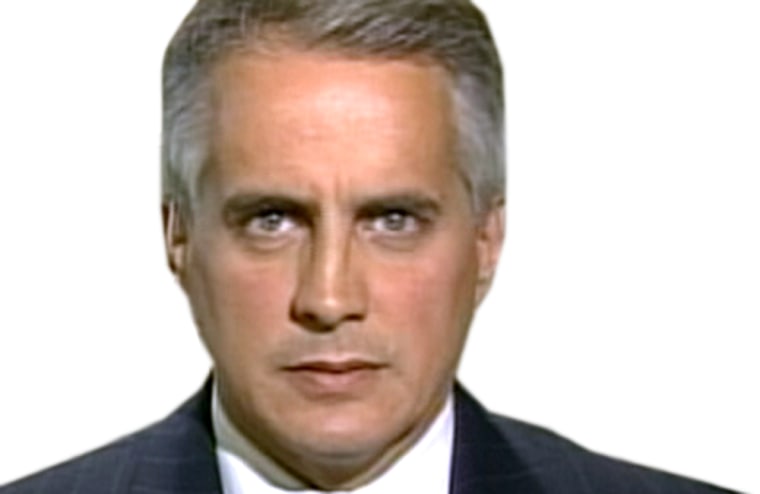 Now that Rep. Roy Blunt, R-Mo., has been selected by his peers as House Majority Leader, his office kindly asks that you please don't call him that.
Mr. Blunt was first presented to us as "temporary majority leader" in an effort to emphasize that Tom DeLay's descent from leadership was going to last only as long as it takes to deal with the criminal indictment down in Texas. Trouble is, there is no such thing as a "temporary" majority leader, not in the Constitution, not in the House rules, not anywhere.
It didn't help matters when the chair of the GOP caucus took to the floor Wednesday to formally notify the House that "Republican members have selected as majority leader the gentleman from Missouri, the Honorable Roy Blunt."
All this apparently makes Blunt a little uncomfortable. Sources tell me that after it was leaked that Rep. David Dreier, R-Calif., was up for the job, Blunt went to Hastert and insisted that he wanted it for himself. Now his office says that he prefers to be referred to as "majority whip," the third ranking position in the leadership that he has held for the past two and half years and continues to hold, even after DeLay's exit.
So he stands astride both leader and whip positions, like a political colossus. But much rides on Blunt's ability not to appear too eager to push the still warm body of Tom DeLay under the proverbial bus, so he is sticking with the "whip" title.
In the big picture, Mr. Blunt cannot assume that he will be elected majority leader by his peers should it become apparent that DeLay won't recover (most are setting a January 2006 deadline to make that judgment). As one rival Republican told me Thursday afternoon, there are some within the House GOP who believe Blunt to be "overly ambitious and not that good of a whip."
• Sept. 29, 2005 | 6:50 p.m. EDT
Orange shirts, yellow shirts, gray shirts, oh my! (Bonnie Optekman, Vice President, NBC News, IT Assurance)
The orange shirts have come! The orange shirts have come!
Now that may seem trivial in an undertaking like Humanity Plaza, but it is quite important, actually. You see, there are three shirt colors. Correction, there WERE three shirt colors but now there are only two and for a while there was only one. You may have heard Ashford and Simpson on the "Today" show this morning refer to the "yellow shirts." These are the builders and leaders from Habitat for Humanity who actually know what they're doing and from whom the volunteers take instruction. The volunteer builders wear gray T-shirts or at least they did until we ran out of them. The "orange shirts" are the "wranglers" who register and supervise people and are on site to assist the "yellow shirts." That's how we refer to them and spot them. We tried to improvise. At one point we even wrote a big "W" on their fancy name tags using gaffer's tape. Another incredibly generous vendor brought us shirts today and as he pulled up his van (not easy to do on 50th Street in New York City) and unloaded the boxes for me, he must have really thought I needed orange T-shirts really badly considering the greeting I gave him.
That was funny. A river of water just poured through the improvised funnel that our fabulous facilities guys rigged for us between tents so that the equipment and supplies under the roof seams wouldn't be ruined. Brilliant.
I must really be tired. I was trying to go through e-mail and saw one with the subject "Roberts Confirmed" and my first thought was: yikes, for which shift? Do I know who that is? Is he a wrangler or a builder? Until one second later I remembered there's other things going on in the world.
It's interesting. By next week, focus will be broader and things will go back to their normal routine, whatever normal is. But I think that trivial issues will remain properly trivial. Priorities will have shifted.
Latest numbers as of 6:30 p.m. EDT:
Homes Built: 31
Hours worked: 82
Volunteers: 2,450
Hammers: 248
Pounds of nails: 1,548
I'm not sure the board has been updated since the last shift change... more on shift changes later.
• Sept. 29, 2005 | 5:05 p.m. EDT
Jumping the gun, and counting the dead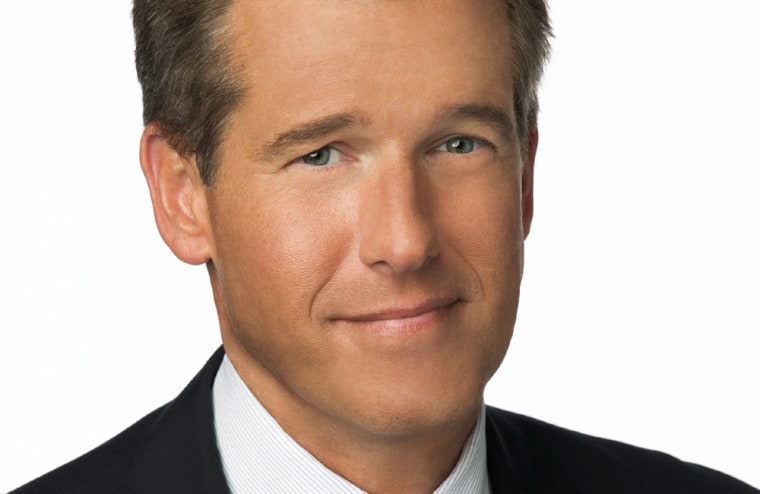 This afternoon we did a Special Report for our NBC stations on the swearing-in ceremony for Chief Justice John Roberts. While the White House notified the networks that they had scheduled a 3 p.m. EDT event, (and we had planned accordingly for that "hard start" time) we received a two-minute warning (while I was in our afternoon editorial meeting) at 2:51:50, almost ten minutes early. By the time I got to the studio (after travelling at a high rate of speed, past at least one tour group walking between our NBC News studios) we had missed the top of the President's remarks. We have protested via e-mail to members of the White House communications staff.
This kind of cooperation between the executive branch and the media (for events, like this one, planned long in advance) goes back to the early days of television, and is essential to both of us. It helps us plan and get people in place, and it helps the White House achieve its goal of live coverage of history-making events. Television networks are a collection of affiliated stations. There are commercial breaks to consider, and the stations need ample notice that such a special report is coming down the line. Transmitting the live remarks of the President is one of the more serious public services we provide. We take great pains to avoid "clipping" his remarks. Luckily, we have MSNBC, which covers live events all day long. As a colleague of mine put it, today was likely "the only time a President is going to do this for the next 30 years or so" and this colleague went on to suggest that someone should have explained that by just waiting another 10 minutes, the President would have been guaranteed full coverage of his remarks.
We reported on the following dynamic this week and will continue to: the numbers in New Orleans (of deaths, rapes, incidents of violence overall) are being aggressively adjusted downward, well south of some of their frantic levels from the height of the chaos there. I've also watched this dynamic go off the deep end in the OTHER direction this week: some of the deaths being reported in certain venues now number fewer than some reputable eyewitness accounts (at least in the instance of the Superdome)in the weeks since the tragedy. It is important to remember that for at least a week there, there was very little, if any, identifiable government infrastructure. It wasn't as if the Recorder of Deaths was walking around the city with a parchment book and a quill pen, keeping meticulous records of each passing. As I've posted here before, when our cameraman asked a Homeland Security official (circling the area in an SUV with a blue revolving light on the roof) to do something about picking up the body of a dead man within view of the Superdome (this particular body is mentioned in the reporting of the Times-Picayune) he told us there was nothing he could do, and the body stayed there, visible to all, for some time. I've wondered about bodies we saw there, and how loved ones ever made a connection. The truth will take time to come out.
To tonight's broadcast: we'll report on the new Chief Justice, and the political dynamic. Given the problems concerning the war, Sen. Bill Frist, Rep. Tom DeLay and the Katrina response, the Roberts nomination was a rare bright spot for the Bush White House, and they are justifiably proud of their choice. We'll also look at the many facets of the slow recovery in New Orleans, the future of the vital casino business in Mississippi, and a part of New Orleans' grand past. We hope you can join us.
• Sept. 29, 2005 |1:59 p.m. EDT
Roberts confirmed, who's next and when?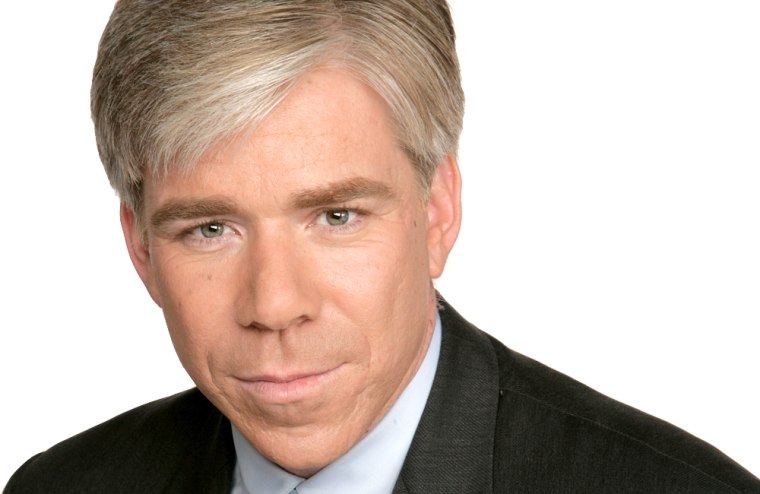 A high level source familiar with the process of selecting the nominee to replace Supreme Court Justice Sandra Day O'Connor says an announcement is highly unlikely tomorrow and very likely Monday.
• Sept. 29, 2005 | 1:20 p.m. EDT
Saving 'Liberty'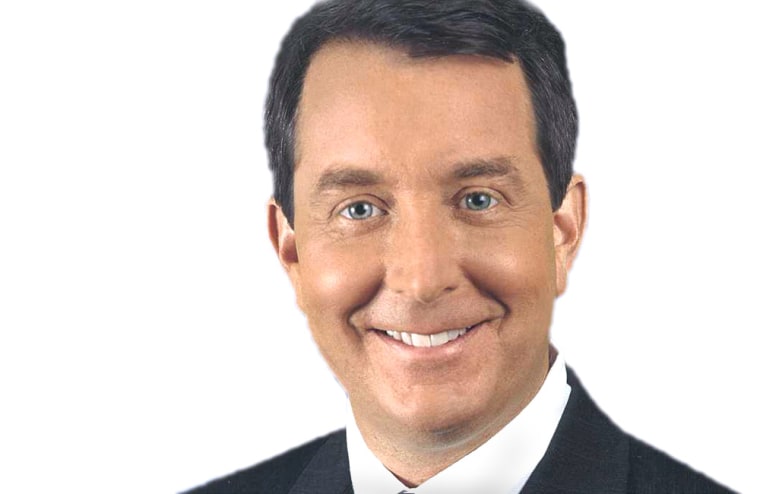 In the end, it's not what I saw, but what I heard. Note to my fellow reporters: we need to listen as well as look!
A whoosh of air in the otherwise still devastation of Cameron Parish, La. What was that?
I heard it again, and followed the sound to the pool of water next to the road. Moments later, it was there again, and now I could explain it. A dolphin.
It's amazing how that moment and the video we aired of the dolphin's plight on the "Today" show brought about a well-organized rescue.
Cameraman Bill Angelucci and I went into the water and tried to free the dolphin, but to no avail. It was an effort I could not let go. Thankfully, I'd been with the experts in Gulfport, Miss. just a week earlier. They rescued eight captive dolphins washed out into the Gulf after Hurricane Katrina. (Video link.)
The decision was made: this time, The Marine Mammal Stranding Network from Texas rushed to the scene. But they were still delayed by a day. The roads headed east are still blocked. The team, including college students from Texas A & M, even tried to finish the final leg of their trip on a Dept. of Transportation boat. After 40 miles in the bumpy Gulf, they were close, but not there. They had to turn back.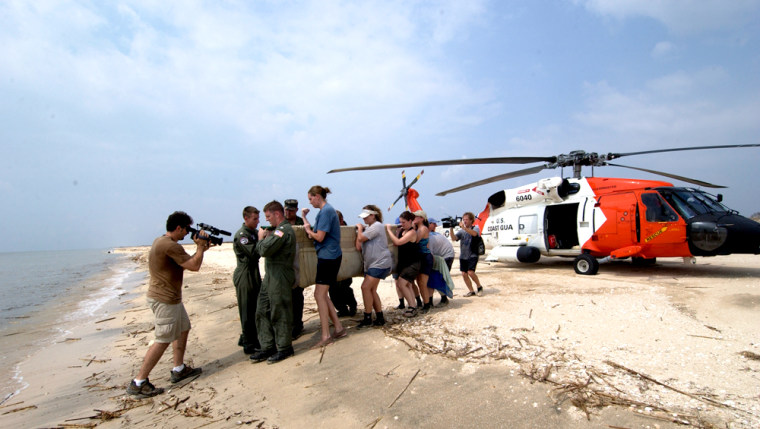 Finally, a day later, the Coast Guard offered its chopper. They had finished rescuing humans and could now help save an animal.
As you'll see in this video, it was a success.
Someone told me that dolphins bring good luck. It's a legend I've heard in other cultures before. I'm not sure I'm lucky. I think it was just fate I was on that road at that moment when the dolphin surfaced for air.
I don't usually take part in the news stories I cover. This was different. I had tried to save him. I then helped haul him out of the water. His tail whacked my tail as I lifted him out of the water. I like to think he was saying, "thank you."
He's out in the Gulf of Mexico now. One of the marine biologists who lingered in the Coast Guard chopper says she saw the dolphin join up with five others and then swim off.
That's what I like: a happy ending.
• Sept. 29, 2005 | 12:27 p.m. EDT
"Neither rain nor sleet... " (Mark Lukasiewicz, NBC News Specials)
On Day 4 here at Humanity Plaza, the number of volunteers who have helped build Habitat for Humanity's houses is now approaching 2,400. The current shift of volunteers is battling some gusty winds and occasional downpours... but the work continues.
From my vantage point, supervising the volunteer "check-in" tent, the sight of dozens of enthusiastic volunteers showing up every two hours is inspiring. We group the volunteers in teams of four, and name them after one of the Gulf Coast communities most in need of help... Team Slidell, Team Plaquemines Parish, Team New Orleans, etc.
The other day, as I was using a bullhorn to round up the teams and get them onto the construction site, a senior citizen gently tapped me on the shoulder and asked if she could make a suggestion. "I'm from Louisiana," she said, "and it's not a big deal, but you should be saying "WAVE-lund" not "Wave-LAND." That gave me the opportunity to finally get the correct pronunciation for "Plaquemines Parish." It's "PLAK-eh-muns."
Another day, one of the members of Team St. Bernard's Parish told us she was FROM the Gulf Coast, and her own family lost three homes in Katrina. And TODAY, Warner Music Group's lunchtime concert for the volunteers featured Matt Martin and his group "World Leader Pretend." Matt is from Slidell, and made a point of meeting the four volunteers making up "Team Slidell."
With two days to go, the effort to build these houses shows no signs of slowing down.
• Sept. 29, 2005 | 11:55 a.m. EDT
Roberts confirmed (Rob Merrill, Daily Nightly editor)
The final vote confirming John Roberts as Chief Justice of the Supreme Court was 78-22. Read all about it here, and see how your senator voted here.
• Sept. 29, 2005 | 9:42 a.m. EDT
Roberts vote count (Ken Strickland, Capitol Hill Producer)
Sen. Arlen Specter, R-Pa., the Chairman of the Judiciary Committee, just took to the floor and said that there are 19 Democrats who have "announced or reported" their support for John Roberts. Assuming Specter is correct and with all Republicans voting "yea," the vote would be 74-26.
• Sept. 29, 2005 | 9:33 a.m. EDT
Anatomy of the Roberts vote (Ken Strickland, Capitol Hill Producer)
The final confirmation vote for John Roberts to be Chief Justice of the Supreme Court will occur today at 11:30 a.m. EDT with Vice President Dick Cheney, in his capacity as president of the Senate, presiding over the vote.
In a rarely seen scenario, all senators will be in the chamber and seated at their desk for the vote. The clerk will "call the roll" in alphabetical order. After each name is called, the senator will respond "yea" or "nay" from their desk. It is unclear if all the senators will stand up from their desk to voice their vote or remain seated, but it's a safe assumption that many will stand.
Ironically, having senators vote from their desk has been the Senate's standing order since October 1984, according to the Senate historian. But obviously the rule is rarely, if ever, enforced. Occasionally, Senate leadership will request such a vote on significant or historic matters like President Bill Clinton's impeachment trial, ratifying NATO expansion, and the confirmation vote for Justice Clarence Thomas.
• Sept. 29, 2005 |7:46 a.m. EDT
Editor's note: Earlier this week Brian mentioned hearing the sound of hammering from the Nightly newsroom at Rockefeller Plaza.  If you've watched the "Today" show or MSNBC-TV this week, you know all about Humanity Plaza, a joint effort by NBC Universal, Habitat for Humanity and Warner Music Group to build modular home frames for people displaced by Hurricane Katrina.  You can read all about the project here and even watch a live Webcam pointed at the plaza.
Humanity on the Plaza (Bonnie Optekman, Vice President, NBC News, IT Assurance)
"I have always depended on the kindness of strangers."  This line runs through my head as I end my third day as part of the Humanity Plaza team.  My faith in people's goodness is validated as never before.  To see the broad smiles on people coming off the construction platform is downright inspiring.  Some sample quotes:  "A life changing experience."  "I wish I could stay out here all day."  And from colleagues inside the building:  "Do you need more help?"  "Are you covered for the next shift?"  And the always important, "Have you eaten?" 
For this project, we also needed non-hammering, non-wood-cutting volunteers to do things like scheduling, registration, answering questions, supervising on the construction platform and making sure the Habitat for Humanity pros get the right number of people at the right time.  And these "wranglers" are every bit as amazing.  Case in point: One young woman showed up to build but had shoes on that easily disqualified her.  One of our "wranglers" literally took off her sneakers and switched with her so she could get onto the construction platform.  Another woman was desperate to build but spoke no English.  There was concern for her safety if she couldn't understand the directions and warnings.  But rather than turn her away, they found her some bilingual assistance and she went home feeling like she made a difference.
There is a lot of camaraderie going on outside 30 Rock this week.  Close quarters and ridiculous hours can become ties that bind very quickly for a good cause.  (It also makes you resent ever so slightly those few entities that attempt to take advantage of the crowds to market their wares.  It's just too tempting I guess.) 
There is also a feeling of satisfaction in being part of a physical effort like this that is more tactile and more involving and in some ways more satisfying than writing a check (although I surely want to keep those checks coming!). 
And what a great equalizer it is.  In jeans, T-shirts and sneakers, everyone looks the same and shares the same goal – from celebrities to CEOs to secretaries.  A great cheer went up just as I left Wednesday night when we heard that 24 houses had been completed. 
The folks on the street are fabulous.  Even those turned away say, "Well, I'm glad you got such a good response."  I loved the person who wanted me to schedule him for October!  Several have asked when this will happen again.  Two different people asked if they were too old.  All we care about is that they are over 18!  People tried to buy T-shirts from us – literally tried throwing money at us.  We would have been happy to give them away but we ended up running out of them for our workers; and they're color coded so we can identify different kinds of volunteers on site.  One professional builder questioned why "we" were using two by fours instead of four by sixes.  Another offered to put in heating.  Another couple asked how they could get volunteers to help them do something similar, which is exactly what we hoped would happen – that others would be inspired by the humanity on display.
One of my colleagues told me that her four-year-old told the class, "My mommy doesn't work for NBC anymore.  She builds houses." 
I think we all feel like that this week and love it.
• Sept. 28, 2005 | 4:18 p.m. EDT
Whatever happened to Lee Ann Bemboom?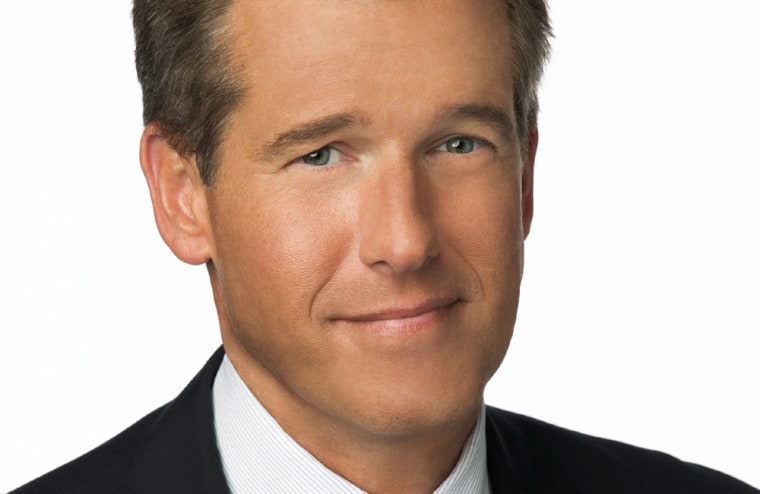 A Texas Grand Jury has done what no one else has been able to do for the past 30 days: grab our attention away from the aftermath of hurricanes Katrina and Rita in the South. The indictment of the GOP's #2 man in the House of Representatives, and his temporary removal from that office, will have broad political impact beginning immediately. The Democrats, of course, hope that their mid-term and congressional election chances just got exponentially better — all the result, by one way of looking at it, of the suffering of millions in Louisiana and Texas... and now the plight of one particular Texan.
Our broadcast tonight will attempt to capture and catalog all the various shockwaves stemming from the grand jury's action, and we will continue to cover the ongoing sadness and recovery in the storm zone. We have interesting stories on the energy bill coming due, and the situation in Iraq.
While I think of it, a quick note here to those of you who are part of the e-mail-writing campaign trying to get us to commission more (and more aggressive) coverage of Senator Bill Frist, R-Tenn.: please know, especially those of you who are sending us the form letter message asking us to cover him as aggressively as we covered Martha Stewart... the comparison doesn't work. First, on my watch, we tried to keep coverage of the Stewart case to a bare minimum. Second, the Frist story is competing with the largest domestic disaster since 9/11.
Those who see political motivation in our coverage are mistaken. I'll say it again: people have died for lack of food and water in the wake of a domestic disaster. Some of those considered to be the lucky ones in the region will spend tonight outdoors, with no posessions. The 25th largest city in the nation remains crippled, and we'll be talking about the issues surrounding this disaster for years to come. We will continue to cover all of it, along with the Senate Majority Leader.
One piece in particular tonight deserves special advance mention. If you were watching our coverage back in those early dire days at the New Orleans convention center, then you saw her: the mother of a baby boy who was worried about her son dehydrating. She was actually more eloquent than that, even in the midst of her profound suffering. She said at the time it wasn't an issue of poor people or rich people. People were suffering. In this case, people for whom evacuation was not an option. I found it impossible to watch her without crying... and that is true as well of subsequent re-airings. Consider that fair warning, as we will see her again tonight. Most important is that we've found her, alive and well, along with her sweet little boy. They are living in a new place. The rest I will leave in the capable hands of Correspondent Dawn Fratangelo. This has been a labor of love on the part of our Senior Domestic Producer, Sharon Hoffman. It is a story not to be missed. We hope you can join us for the broadcast.
• Sept. 28, 2005 | 12:40 p.m. EDT
DeLay indicted (Rob Merrill, Daily Nightly editor)
Majority Leader Tom DeLay confirms with NBC News Producer Viqueira that he was indicted on a criminal conspiracy charge related to a campaign finance scheme in Texas. The state felony is punishable by up to two years in jail or five years probation. As more details become available, you can read them here. NBC Correspondent Chip Reid will have all the latest, including DeLay's fate and what happens next for House Republicans, tonight on the broadcast.
• Sept. 28, 2005 | 12:22 p.m. EDT
Legal trouble for Tom DeLay?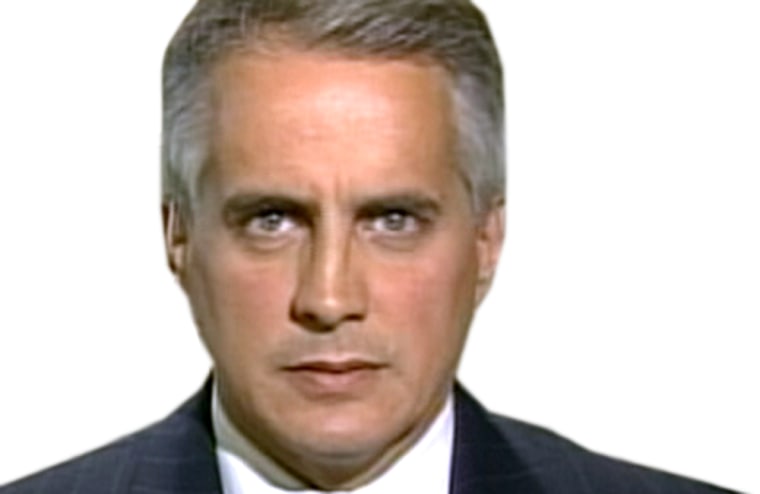 House Republicans are holding their breath today over the possibility that Majority Leader Tom DeLay will be indicted by a Texas grand jury.
"We don't know anything," a top DeLay aide told me this morning. Nonetheless, the Capitol is rife with speculation — based largely on the fact that the grand jury expires today — that DeLay will be indicted.
Staunch DeLay ally Rep. John Carter sought to rally House Republicans around DeLay at the weekly closed-door caucus meeting this morning. Carter, a former Texas judge, urged members to stand behind their leader, according to an aide who was present. He was warmly received. A press conference after the caucus meeting was cut short by nervous aides after a few perfunctory comments on Katrina relief by a committee chairman.
If indicted, DeLay would have to step down as majority leader, according to House GOP internal rules. Recall that earlier this year DeLay allies had the rule reversed, only to have to revert back when the move became perceived as a political liability. It is unclear whether DeLay's removal would be termed temporary or permanent. The guess here is the former.
House Republicans are trying to keep backroom maneuvering to succeed DeLay "to a minimum," according to another aide.
• Sept. 28, 2005 | 12:01 p.m. EDT
Tonight's promoted story (Rob Merrill, Daily Nightly editor)
Remember the woman named Lee Anne outside the New Orleans Convention Center immediately after Katrina? The woman who held her sick baby up to the cameras and said, "Look how hot he is. He's not waking so easy?" NBC's Dawn Fratangelo tracks her down. Find out where she is now and what happened to the child, tonight.
• Sept. 27, 2005 | 4:39 p.m. EDT
The Brown Derby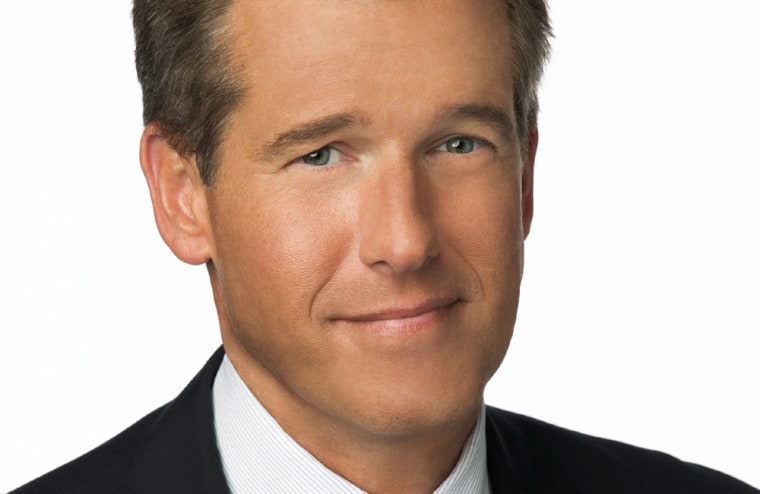 At the time of this posting, the questioning of the former FEMA head continues in committee, though it's not exactly a committee: some Democrats declined to participate. As I indicated earlier, that does NOT mean the questioning has been at all easy or sympathetic for the most part. Earlier, it appeared members were eager to line up and have at Michael Brown, who complained that he didn't like getting lectured.
In New Orleans, the police superintendent has announced his retirement. Story to follow, I'm quite sure. We have a number of elements up in the air as airtime approaches tonight. Our broadcast will include an attempt to separate the fact from the early fiction that was at times reported in New Orleans... chiefly to point out there are great differences, between the reality as it appears today, and some of the material (rumors) that were broadcast during the height of the crisis. When the city's mayor said 10,000 people may be dead in the city (and while we now know his source) the number struck many of us as outlandish, and yet it was a direct quote, which we reported. There are many more numbers like that one... along with reports of violent, animal behavior... that thankfully had no basis in fact. We should hasten to add that an awful lot of horrible things happened in New Orleans, just as people said they did. It's why our in-house slug (title) for the story is "Fog of War"
I'm happy to report that as I write this I can hear the sound of non-stop hammering from the plaza behind 30 Rockefeller Center. The Habitat for Humanity/NBC News/Warner Music Group project to build modular homes is coming along beautifully, as is the pet-adoption area, which I visited today. It's a great idea and has proven to be a big draw here in Midtown Manhattan. The volunteers all seem to be pleased that it affords them a concrete way to give... along with instant gratification.
In addition to our reporting from the flood zone, we'll offer reporting on Intelligent Design tonight, and the President's push to get Americans to conserve. We hope you'll join us.
• Sept. 27, 2005 | 11:48 a.m. EDT
What can Brown do for them?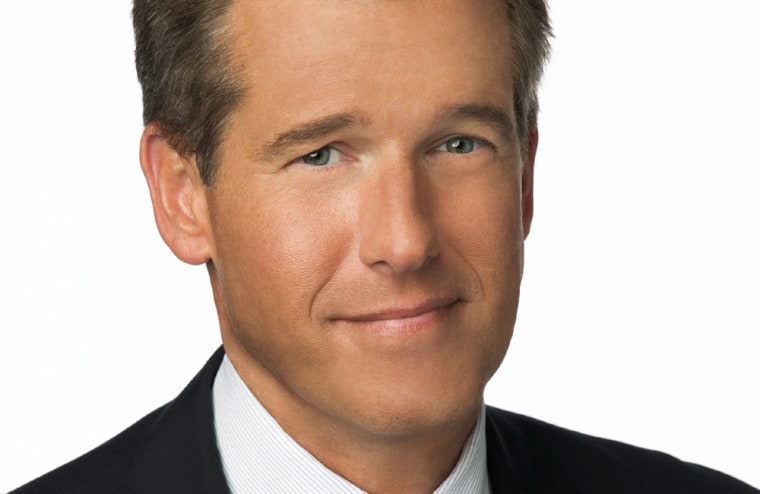 As I begin this post Michael Brown is appearing before a House committee, and the split-screen rapid response teams are working overtime at the nation's cable networks. In one box (typically the smaller of the two) are the members of Congress and Mr. Brown... and in the other, a kind of "greatest hits" reel of the worst of the damage and the human depravity in New Orleans early on in the crisis. Looting, rooftop rescues, life in the Superdome.. .this is our chance to re-live life in New Orleans that first week. So far Mr. Brown has said he was as angry as a "wet hen" at New Orleans Mayor Ray Nagin. As he said it, pictures of rising water appeared next to him. No hens visible as of yet. But you know if they HAD video of an actual wet hen, it would be rolling, in the big box, right now.
We're chasing down several stories today, including word that the Bush administration apparently wants evacuees out of so-called "gymnasium-style" shelters by mid-October. There are also Groundhog-Day-style complaints from the parishes south of Lake Charles about FEMA response... people going without food and water after Rita, and not Katrina this time. We are chasing down both stories for air tonight.
Under questioning from Congressman Chris Shays, R-Conn., Mr. Brown just expressed his outrage that he is being "berated" for "not being Rudolph Giuliani." And we're just getting underway. There's a lot of crisis to go around, and so many committees that can lay claim to some aspect of the investigation. More later...
• |
Energy conservation at the White House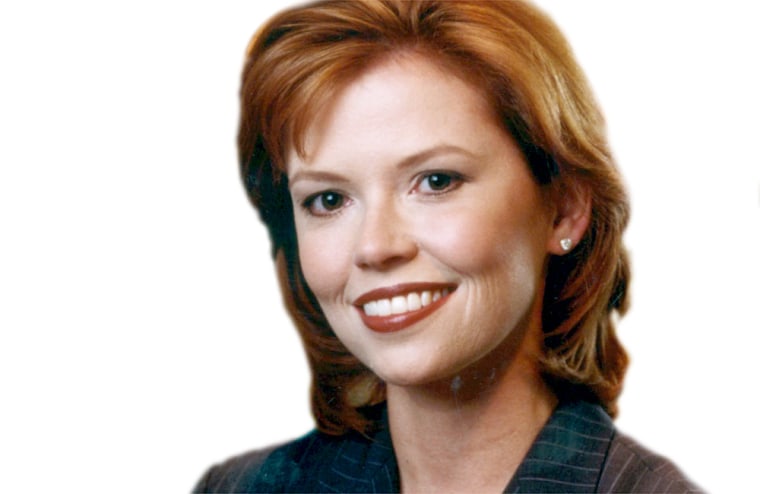 The destruction already left by this hurricane season in all its scope both human and political has prompted this president to publicly become much more of a detail man. We've seen him reading off long lists of supplies sent to the region and even highlighting toll free numbers and Web sites available to survivors. Now, sounding like the voice of a good, solid public service announcement, the president is asking Americans to conserve fuel. "We can all pitch in by using -- by being better 'conservers' of energy," Mr. Bush said at the Department of Energy Monday.
But the president himself is doing quite a bit of travel. The key for both his advocates and critics will likely be the term, "non-essential travel" and how that is defined.
The president explained his conservation request by noting the disruption in supply caused by storm damage and the long standing limitations on refining capacity in the U.S. Mr. Bush asked Americans to drive less when they can and directed federal employees to lead by example. The White House Press Office hit the send button on an e-mail titled: MEMORANDUM FOR THE HEADS OF EXECUTIVE DEPARTMENTS AND AGENCIES.
In the typically formal language of such memos, the president orders:
I hereby direct the heads of executive departments and agencies to take appropriate actions to conserve natural gas, electricity, gasoline, and diesel fuel to the maximum extent consistent with the effective discharge of public responsibilities.
Agencies should temporarily curtail non-essential travel and other activities that use gasoline or diesel fuel, and encourage employees to carpool, telecommute, and use public transportation to reduce fuel use.
Agencies should report to me, through the Secretary of Energy, within 30 days from the date of this memorandum on the fuel conservation actions taken.
But here's the interesting wrinkle for this White House. This morning the president himself boarded Air Force One to make his seventh trip to the Gulf since Katrina struck. The White House asserts the president's visits are in fact, essential. Reporters here asked that since the many scheduled briefings the president attends on these trips could be done by phone or videoconference, why go in person? The press secretary was asked if the president might curtail his own travel given this new appeal for conservation. Scott McClellan responded, "Well, I think it's important for the President of the United States to travel to the region and get firsthand accounts of the operations and to provide comfort and support to those who are -- have been affected by this -- by these hurricanes, as well as those who are providing the critical support." Then he added, "We will take steps here at the White House, as well."
That was why the length of the president's in-town motorcade Monday evening (to attend a dinner in honor of the retiring Chairman of the Joint Chiefs, Richard Myers) appeared in what's known as the "pool report." A reporter covering the dinner outing for the larger White House press corps noted: "This motorcade was marginally shorter in the SUV category - five - than the one that traveled to the Energy Department today, with six SUVs. But it was longer in vans, four tonight, compared with three this morning. Two limos, of course."
It is another challenge for an administration which finds itself in "the damned if you do, damned if you don't" vice these days. The president was accused of being out of touch and responded with much on-the-ground and in-person contact. Now that fuel prices remain a political problem, Mr. Bush has decided that burning some is, for him, essential in order to conserve his own political energy.
• Sept. 26, 2005 | 6:00 p.m. EDT
Whither Michael Brown? (Mike Viqueira, Capitol Hill Producer)
It turns out that former FEMA director Michael Brown is being retained by the agency as a "consultant."
Brown was on the Hill today to speak with staff at a special House committee in preparation for his testimony at a Tuesday hearing on Katrina. In the session, Brown said that he was working as a consultant "to provide a review" of Katrina preparations and immediate aftermath, according to two congressional sources.
It is unclear what, if anything, he is being paid. "I would assume he is being paid, yes," an aide close to the committee said on background. But no one at the briefing asked that question of Brown.
• |
The fog of a hurricane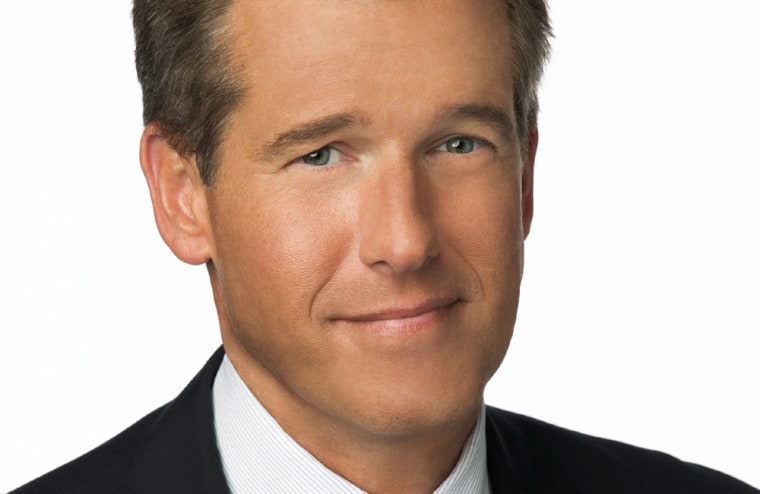 In what is being described as a dynamic akin to the fog of war, it is interesting to watch the follow-on coverage and discussion develop concerning the fact and fiction of the frantic post-Katrina days in New Orleans. Continuing their great work journalistically, (and simply in terms of getting a paper out every day) the New Orleans Times-Picayune is out with a big story on this and while it is clear that many of the dire rumors were either false or cannot yet be proven (in a preponderance of caution, we never went on the air with any of them when we heard them repeated to us on the streets in those days) there is still much doubt about what firm accounting procedures were in place during that time, and whether even official tallies can be believed... as record-keeping and communications were two early victims of the storm and resulting chaos. There's nothing we take more seriously than the information that carries our imprimatur  and for a time there, during the height of the confusion, it occurred to us that the only safe facts to report were those we could see with our own eyes.
Chaos also describes the situation in Louisiana's southern-most parishes again today. The first views by air are still coming in. Entire towns are said to be gone. We'll have a report from the town of Erath tonight. New Orleans has its own set of troubles again today, in part because of the people being allowed back into the city... and those NOT being allowed back in. All have been appropriately warned to adjust their expectations... to brace themselves for what they'll find.
Tonight we'll also update the situation in Mississippi. We continue to receive a number of e-mails from folks there who are clinging to existence. In the wake of Katrina, and now Rita, they feel that coverage of their plight and daily struggles has fallen off... that they have become a lesser priority to the national media. I continue to personally read every e-mail, and we will attempt to honor their requests. I hope it goes without saying that they are hardly being forgotten.
Special thanks are due to Ann and David Sellars of Baton Rouge, for opening their home to our travelling party this past Friday night. In the storm zone these days, even in cities like Baton Rouge, the population of evacuees and relief personnel has taken up all available motel rooms. That means folks like us must stay in private homes, and we regard the Sellars family as living saints. They provided us with food and a comfortable place to stay, and Ann became our driver for several days. This meant farming their own children out to three different families in town. Ann, the local Mary Kay cosmetics dealer, has put her personal business on hold to help visiting NBC folks. Her husband spends his days ferrying around our equipment and personnel. I should also add that Ann is caring for two new additions to the family: two dogs she found and adopted in downtown New Orleans. So it was that our travelling party of five joined three dogs and two cats in Baton Rouge on Friday night. You meet some interesting people in our business, and stay in some interesting places. Three of us on this trip remarked that the last time we stayed in a private home with a family still in residence was in Banda Aceh, Indonesia. One difference: our Indonesian host family had a goat as a house pet.
We hope you'll join us for tonight's broadcast. A lot of good folks are working awfully hard in some very challenging conditions to bring you the news of this day.
• Sept. 26, 2005 | 2:30 p.m. EDT
Exaggerated New Orleans' death toll? (Rob Merrill, Daily Nightly editor)
Brian asked me to pass along this link — from the New Orleans Time-Picayune, which continues to produce outstanding journalism even with a staff decimated by Hurricane Katrina. Nightly News is checking into the story and may have additional reporting tonight.
• Sept. 26, 2005 | 2:17 p.m. EDT
Houston opens for business, slowly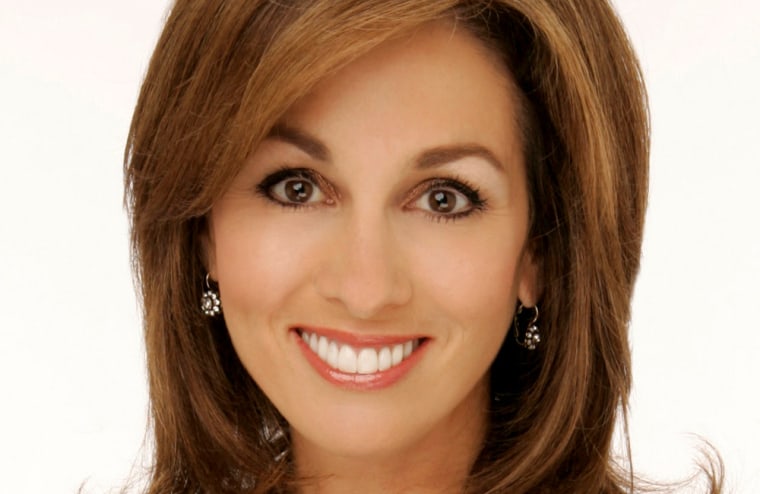 HOUSTON — There's a line out the door at the IHOP. It's the same at Denny's. Cars drive into the parking lot at Starbucks but quickly pull out again. No java jolts here... the store is still closed.
After a mass exodus like it has never before seen, the nation's fourth largest city is coming back. Cars full of families are arriving home and residents are pulling plywood from windows. The city picked up trash today and the Houston Chronicle was delivered.
It is far from business as usual, though. Schools are shut down until Wednesday, and hundreds of thousands of people are without power. The usual Monday morning gridlock was nowhere to be found. More than a million people are believed to have evacuated the city, and it feels like it: usually packed parking lots are empty and there's a noticeable absence of school carpool lines. Downed tree limbs litter most streets.
The restaurants and grocery stores which have reopened are short on food and staff. No one complains. There is unusual patience and compassion on display as Houston regains its footing.
• Sept. 26, 2005 | 1:54 p.m. EDT
Could Katrina spawn a constitutional amendment? (Elizabeth Wilner, Political Director, NBC News)
At a time when the White House is being criticized by conservatives in its own party for taking too free-spending an approach toward hurricane relief, without suggesting any "offsets" (or cuts to balance out the spending), a pair of Republican senators will give President Bush an opening by proposing a constitutional amendment to give him line-item veto power.
Senators George Allen, R-Va., and Jim Talent, R-Mo., will make their announcement Tuesday at 11:45 a.m. EDT.
In late November 2004, Bush asked for line-item veto power to enable him to reject particular spending items without having to veto an entire bill. Until now, there had been no movement on this on Capitol Hill. Bush has yet to cast a veto since coming to Washington. There was some speculation that he would veto the Highway Bill because the price tag came in above his declared limit, but he signed it anyway.
In an interview that ran in the Wall Street Journal this morning (link, subscription required), Bush budget director Josh Bolten again refused to identify any specific budget cuts to offset hurricane relief spending.
• Sept. 26, 2005 | 11:30 a.m. EDT
Tonight's promoted story (Rob Merrill, Daily Nightly editor)
An in-depth look at the aftermath of Hurricane Rita — how is the Gulf Coast handling its second major beating in an unprecedented hurricane season? Plus, how the rest of the nation is handling it, as fuel prices rise and billions more in aid funnel to Katrina and Rita survivors. Can the economy survive another storm?