/ Source: The Associated Press
New Jersey has sued three oil companies and several gas stations for allegedly gouging drivers during Hurricane Katrina.
The lawsuits accuse Hess, Motiva Shell and Sunoco with artificially inflating gas prices and for increasing prices more than the once-a-day legal limit. Independent gas station operators selling Hess, Shell, Sunoco and Citgo brands were also sued.
"The goal here is to protect consumers' hard-earned money from artificial inflation and economic exploitation," Attorney General Peter C. Harvey said Monday. "Some of these dealers were using Katrina to artificially inflate the price, because there were sufficient supplies that this kind of pricing did not have to occur."
The civil action is believed to be the first in the country in response to recent rising gasoline prices. The defendants are accused of violating New Jersey's motor fuels and consumer fraud acts.
The investigation began after consumers started complaining about steep and sudden rises in gas prices just before Labor Day weekend. New Jersey gas prices hit their highest-ever levels on Labor Day at an average of $3.16 per gallon of regular.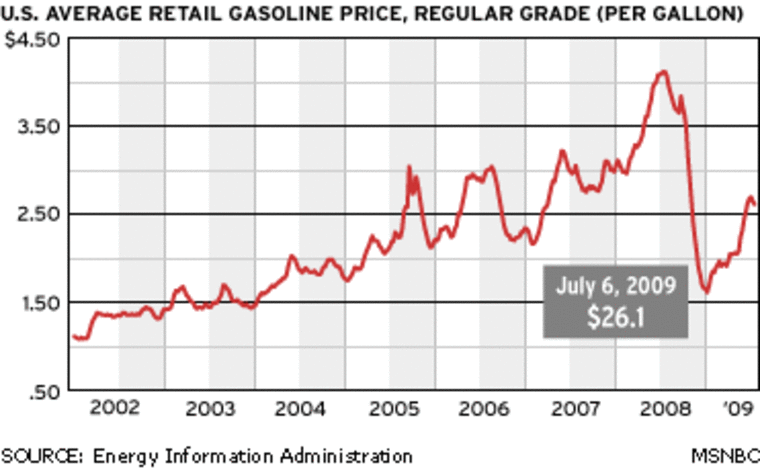 The complaint also claims that drivers were charged for more gasoline than they received, or that they were charged for premium gas but given regular.
The lawsuits seek restitution for customers who were overcharged, Harvey said.
Anne Peebles, a spokeswoman for Motiva Shell, said she did not know of the lawsuit but said the company does not "condone price-gouging and we work closely with local officials in any investigation."
Jay Wilson, a vice president at Hess, said he hadn't seen the suit and would not comment. Sunoco did not return calls.
Fines are up $10,000 for Consumer Fraud Act violations and up to $200 for violating the Motor Fuels Act.