/ Source: The Associated Press
A little-used Texas law could decide the future of Rep. Tom DeLay, the former House majority leader who is charged with conspiracy and money laundering in an alleged campaign-finance scheme.
Grand jurors looking into 2002 campaign contributions indicted DeLay on Monday for the second time in less than a week. House rules required him to step down from his leadership post pending the outcome of the case.
"I have not seen a criminal conspiracy case in Texas for a long, long time," said Austin-based defense attorney Ray Bass, who is not involved in the DeLay case. "In the last 20 years, I can't even think of one."
DeLay was first charged with conspiracy to violate the state election code, which bans the direct use of corporate money for political campaigns.
His lawyers filed court papers Monday attacking that charge on technical grounds. Hours later, a new grand jury brought an indictment against DeLay that included one count of conspiracy to launder money and one count of money laundering.
Under Texas law, a conspiracy occurs if someone agrees with one or more other people to commit a felony, and if someone in the group performs an overt act to carry out that plan. The agreement can be inferred, Bass said.
State prosecutions rarely rely on conspiracy, said George Dix, a law professor at the University of Texas. Bass said both conspiracy and money laundering charges are more often seen in federal court, where money laundering is almost exclusively connected to drug cases.
Seven names, $190,000
The indictment claims DeLay's political committee, Texans for a Republican Majority, accepted corporate contributions and then sent $190,000 to the Republican National Committee with a list of seven Texas state House candidates that should receive contributions. The committee then allegedly issued checks to the candidates for a total of $190,000.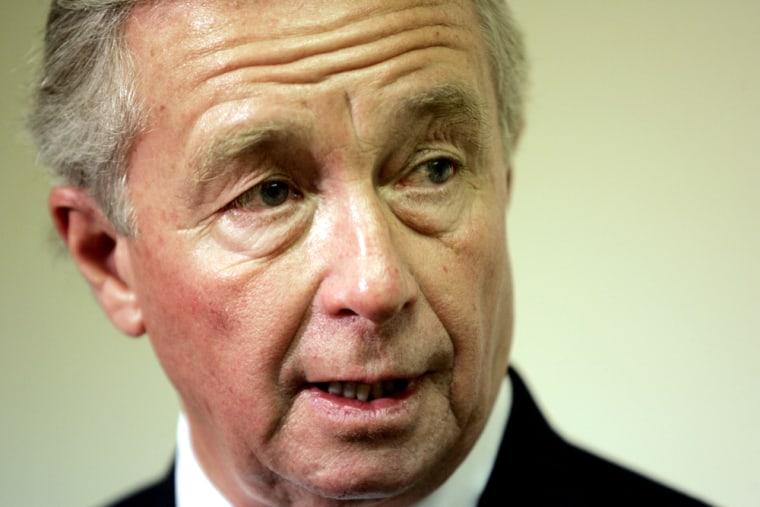 Prosecutors have argued that was a violation of the state's ban on the use of corporate money in local election campaigns.
DeLay is accused with associates John Colyandro and Jim Ellis in the campaign-finance scheme allegedly hatched to boost Republicans to victory in state House races in 2002. The GOP won a majority in the House that year and took control of the chamber in January 2003 for the first time in 130 years. The Republican-controlled Legislature then passed a GOP-leaning congressional redistricting plan brokered by DeLay that put more Republicans in Congress.
DeLay defense attorney Dick DeGuerin believes the new indictment replaces the first. But District Attorney Ronnie Earle and his aides have not clarified that. They have refused to comment on the new indictment, other than issuing a short news release describing the charges.
DeGuerin argued the original indictment was based on a conspiracy provision that the Legislature added to the law in 2003. The indictment alleges that the illegal acts date to 2002.
DeGuerin accused Earle of "trying to patch up a terrible blunder he made last week for indicting Mr. DeLay for something that wasn't a crime."
'Sweet deals' alleged by defense
DeGuerin also said both of DeLay's co-defendants were offered "sweet deals" by the prosecutors if they pleaded guilty to a minor charge and testified against DeLay. Both men refused, DeGuerin said.
Colyandro's lawyer, Joe Turner, said he never publicly discusses negotiations he has with prosecutors, but he said Colyandro does not have any information that would help the government.
A lawyer for Ellis did not immediately return a call to The Associated Press.
In another development, DeGuerin said DeLay withdrew his agreement to waive the statute of limitations in the case. That means prosecutors have only up to three years after the alleged crimes to bring a charge of conspiracy or money laundering. Because the case is based on actions during the 2002 election season, time is running out this fall to pursue charges.
If convicted of money laundering, DeLay and his associates could face five years' probation or up to life in prison. The possible penalty for a conspiracy conviction is up to two years in state jail.
DeLay is scheduled to appear in court Oct. 21.