The federal prosecutor investigating who leaked the identity of a CIA operative is expected to signal within days whether he intends to bring indictments in the case, legal sources close to the investigation said on Wednesday.
As a first step, prosecutor Patrick Fitzgerald was expected to notify officials by letter if they have become targets, said the lawyers, who spoke to Reuters on condition of anonymity because of the sensitivity of the matter.
Fitzgerald could announce plea agreements, bring indictments, or conclude that no crime was committed. By the end of this month he is expected to wrap up his nearly two-year-old investigation into who leaked CIA operative Valerie Plame's identity.
The inquiry has ensnared President Bush's top political adviser, Karl Rove, and Vice President Dick Cheney's chief of staff, Lewis "Scooter" Libby. The White House had long maintained that Rove and Libby had nothing to do with the leak but reporters have since named them as sources.
Rove's attorney, Robert Luskin, declined to say whether his client had been contacted by Fitzgerald. In the past, Luskin has said that Rove was assured that he was not a target.
Libby's lawyer was not immediately available to comment.
"It's an ongoing investigation and we're fully cooperating," said Cheney spokeswoman Lea Anne McBride.
Another blow to White House
The outcome of the investigation could shake up an administration already reeling from criticism over its response to Hurricane Katrina and the indictment of House Republican leader Tom DeLay on a conspiracy charge related to campaign financing.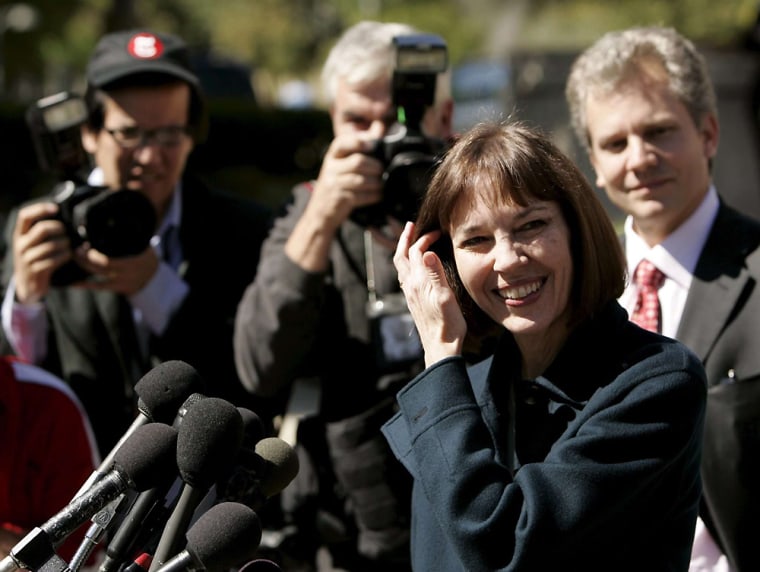 New York Times reporter Judith Miller testified to the grand jury on Friday about the conversations she had with Libby.
Plame's diplomat husband, Joseph Wilson, has accused the administration of leaking her name, damaging her ability to work undercover, to get back at him for criticizing Bush's Iraq policy.
Fitzgerald's agreement to limit the scope of Miller's testimony to her conversations with Libby -- a proposal he rejected a year earlier -- suggested that Libby had become "the focus of interest," said one of the lawyers involved in the case.
After initially promising to fire anyone found to have leaked information in the case, Bush in July offered a more qualified pledge: "If someone committed a crime they will no longer work in my administration."