/ Source: The Associated Press
Dozens of African illegal immigrants who charged across the border into the Spanish enclave of Melilla were deported to Morocco after a week of deadly clashes, officials said Friday.
The 73 men from Mali were handcuffed and flown Thursday evening from Melilla to Algeciras, on the Spanish mainland, where they were they put aboard a ferry bound for the Moroccan city of Tangiers, a police spokesman in Algeciras said, speaking on condition of anonymity because of department policy. There were no plans for more deportations Friday, he said.
They were the first group of immigrants to be expelled after Spanish authorities announced Wednesday that they would send back Africans who made it from Morocco to Melilla, located on Morocco's northern coast.
Morocco has promised shelter, medical care and humane treatment for deported immigrants, the official MAP news agency reported Friday, citing the Interior Ministry.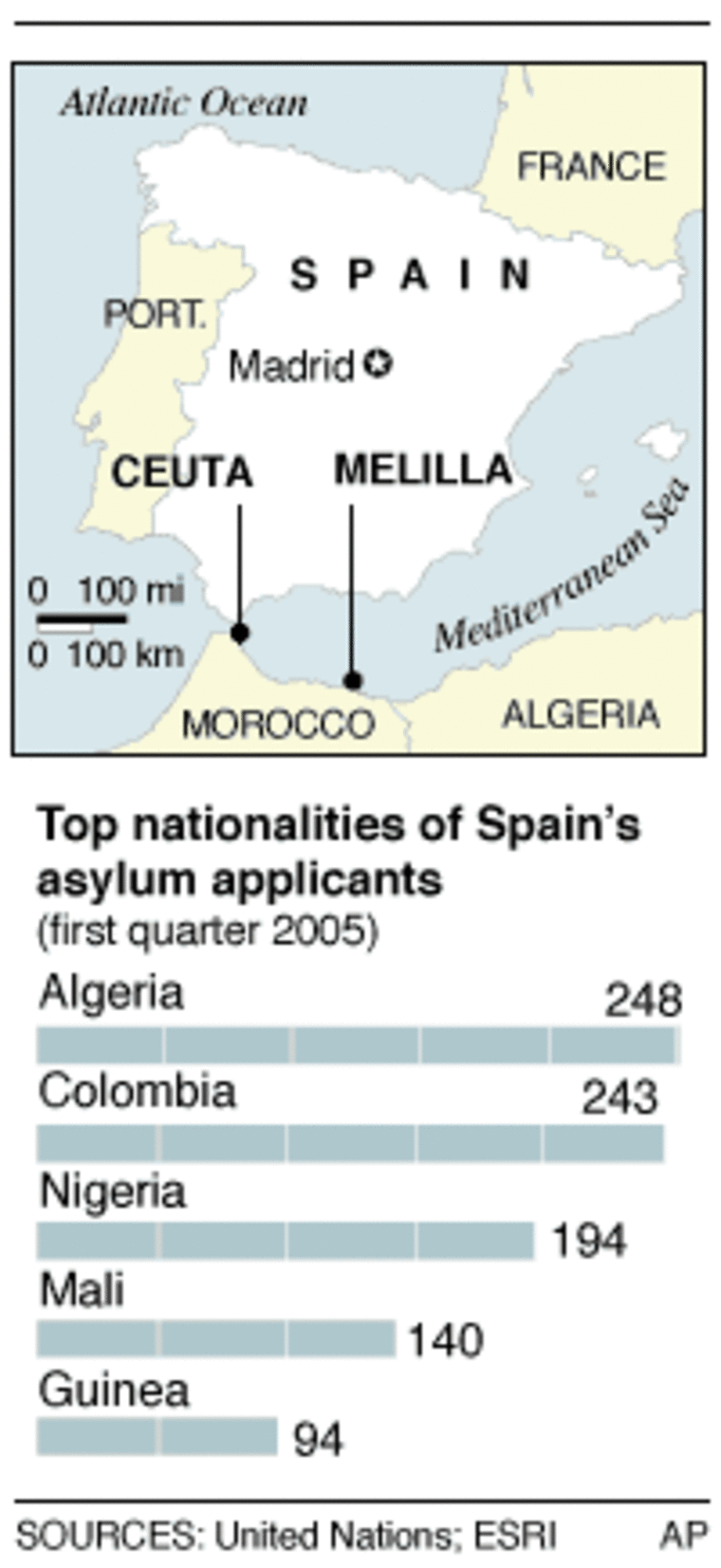 However, the humanitarian organization Medecins Sans Frontiers, or Doctors without Borders, reported that at least 400 Africans captured by the Moroccan army at forests near the Melilla border have been taken to a desert without any assistance, water or food.
"The immigrants have been forsaken by the world, abandoned in the middle of the desert," said Carlos Ugarte, a Madrid member of the organization. He said pregnant woman and children are among the400. He said the desert was in the east of Morocco near the Algerian border and group was trying to evacuate three of them who are seriously injured.
"Morocco is deporting those immigrants to places where their lives are seriously in danger," he said, adding that Spain should take into consideration that the immigrants are being treated this way if they plan to continue the expulsions.
Waves of immigrants rush posts
For the past week, increasing waves of men from impoverished, sub-Saharan African nations seeking entry in Europe have charged guard posts along the borders separating the centuries-old Spanish enclaves of Melilla and Ceuta from Morocco.
Six men died Thursday during a violent assault by 400 immigrants trying to enter Melilla.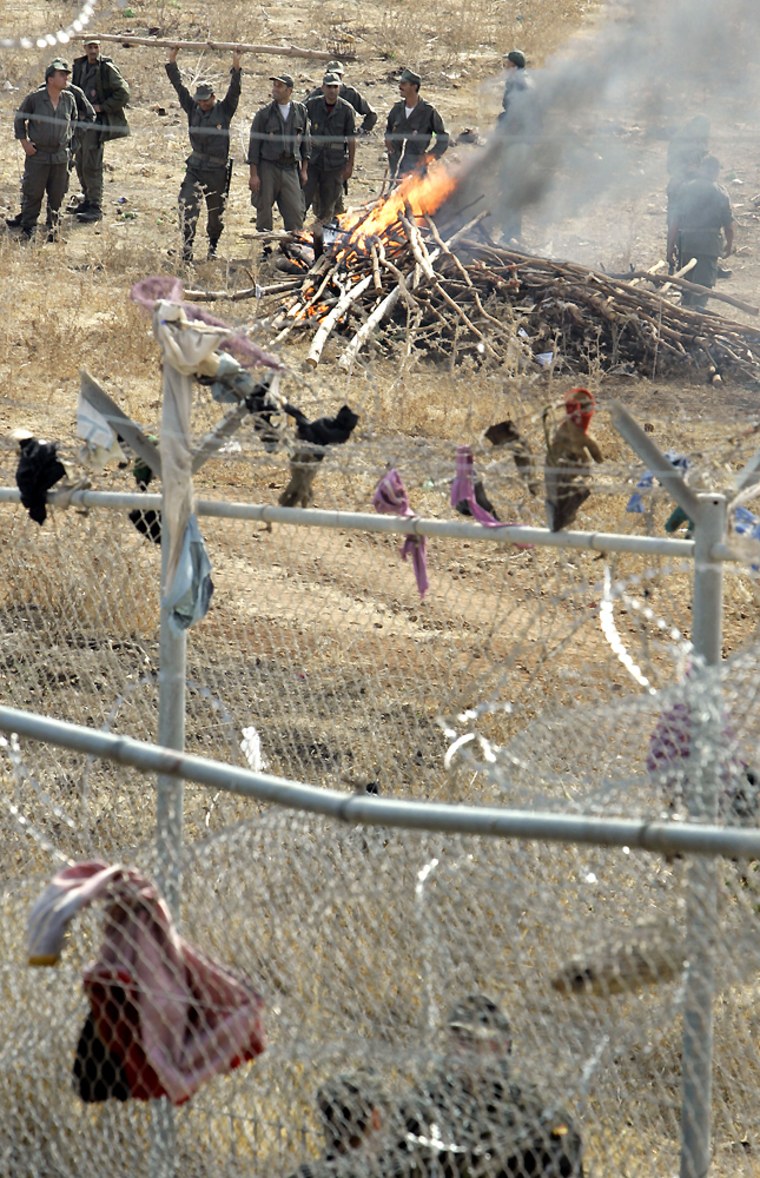 Moroccan police opened fire as the illegal immigrants rushed the post, killing several of them, said a government official in Rabat. Others among the six dead suffocated and were trampled, said the official who was not authorized to speak publicly and asked that his name not be used. He did not provide a breakdown of how they died.
MAP said the Moroccan guard posts were located in the dense Gurugu pine forest on a hill overlooking Melilla. Many would-be immigrants spend months living in forests on the Moroccan side waiting to cross over.
The enclaves were reported calm overnight, a spokesman for the Interior Ministry in Melilla said on Friday.
Expulsion policy used to quell crisis
Last week, five people died of gunshot wounds when some 600 Africans tried to climb fences and reach the other enclave, Ceuta. Spanish Interior Minister Jose Antonio Alonso said Thursday that Spanish police did not use live ammunition and thus were not responsible for the deaths.
The deaths have intensified a crisis that has been brewing since the frenzied rushes on Melilla and Ceuta began in August. The number of men involved has increased dramatically, with six huge rushes over the past week and hundreds of men scaling razor-wire fences to reach the small outposts of Europe.
Spain announced the expulsion policy Wednesday night as it struggled to cope with an overflowing holding facility housing 1,600 immigrants in Melilla.
On Thursday, Africans housed there expressed horror at the prospect of going back to Morocco. Many recounted long journeys — some taking years — and then more months of hunger, cold and police beatings after reaching the forests overlooking the border.