• December 13, 2005 | 12:19 p.m. ET
Battling fire and extreme cold (Sean McLaughlin, MSNBC Chief Meterologist)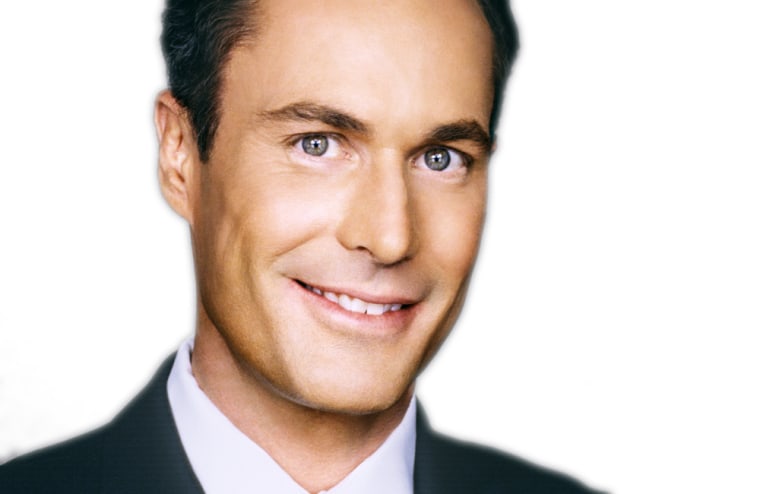 Firefighters battling that apartment fire in New Jersey are also battling Mother Nature. Another blast of cold, arctic air has plunged temperatures below freezing once again putting those firefighters at risk for frostbite.
Air temperatures should be in the mid 40's for this time of year, but will barely reach 30 today.  Wind speeds around 15 mph have put the wind chill, or the "feels like" temperatures in the single digits.  On top of that, there are reports that a few of the firefighters have slipped on the ice formed around the area from the water being used to battle the blaze.
A note about wind chill, the National Weather Service updated the wind chill index four years ago to more accurately reflect what humans feel standing out in the cold. Since 1945, the NWS was using wind speed measurements from anemometers at their standard height of 33 feet. Taking into consideration the average height of a human face is only five feet above ground, the equation was updated to give us more accurate readings. Any way you look at it, it's cold out there! Bundle up and watch your skin exposure, especially children and the elderly. For more on the Wind Chill, click here.


• December 12, 2005 |  2:34 p.m. ET
What happened to Fall? (Sean McLaughlin, MSNBC Chief Meterologist)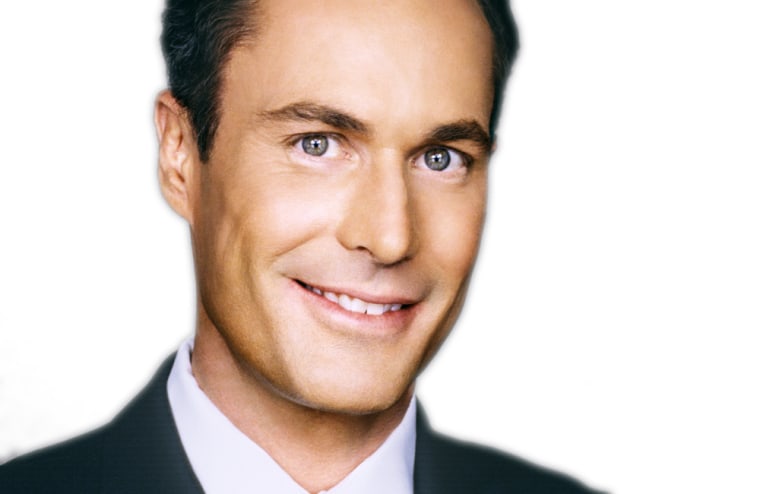 I think you might have an argument on your hands if you try to tell people in a large part of the country that it's still Fall. You know, sweatshirts, raking leaves, wearing orange ties -- remember? It can be tough to recall those departed days of color through many frozen brain cells. Much of the nation has been locked in the grips of winter this 12th month with temperatures 10-20 degrees below normal for almost two weeks. The average high in Pierre, S.D. has been 4 degrees above zero for the first 10 days of December. Even Denver is over 10 degrees below average. It was even in the teens and snowing Deep South in the heart of Texas last week. No wonder people are cranky and coughing -- it's a shock to the system. Or is it the endless stress of holiday shopping? Anyway, good news is on the way. Temperatures will rebound in the South Central Plains and in the Midwest. Texas should be back in the 60's. That's the good news. Bad news is that the mercury will plunge in the Northeast behind yet another cold front plundering through the region -- oh, the joy of the season! No other major systems are scheduled for the beginning of the week, but stay tuned for a midweek punch in the nation's midsection. We'll keep you posted.
Comments: Newsforce@msnbc.com
• November 30, 2005 | 12:21 p.m. ET
Looking back at 'The Meanest Season' (Steve Shapiro, NBC News Producer)
It has been an historic hurricane season, one that just about everybody is glad to see come to an end. Tonight at 10 p.m., ET, MSNBC will look back at "The Meanest Season" in a one hour special hosted by Joe Scarborough and Meteorologist Sean McLaughlin.
For me personally the saga began back in July when I was dispatched to Florida to cover Hurricane Dennis.  The experience was exciting and exhausting, but it was just a hint of what was in store for me and many of my NBC News colleagues.
I was in Biloxi, Miss. when Hurricane Katrina hit.  The storm felt like it was never going to end.  Unlike Dennis,  which raced through Florida in a few hours, Katrina pounded the Gulf Coast from early morning until dusk. Daylight revealed the horror: unimaginable devastation.  Biloxi looked like a bomb had torn through the city, leveling everything in its path.  For nearly a week our crew lived in a hotel without power, water or phone service.  We ate granola bars and stale pretzels.  The conditions were like nothing I had ever experienced.  But as bad as things were, they were not my reality.  The people of Biloxi however were staring reality in the face.  These were their homes and their businesses, their schools and their churches, wiped out with one furious blast of rage from Mother Nature. Their lives would never be the same again.
After leaving Biloxi I would spend another two weeks in New Orleans covering Katrina's aftermath.  It was a humbling experience.  Like Biloxi, New Orleans was still without electricity or running water.  The heat was oppressive, and the mosquitoes were feasting.  The chaos of the convention center and the Superdome had subsided and left behind was a broken city with no apparent means of being fixed.  
Putting Katrina in perspective can be difficult, but when you consider the federal disaster area was 90,000 miles wide, the size of the United Kingdom, the scope of the tragedy becomes even harder to fathom.
I would cover another two major hurricanes following Katrina..  Rita and Wilma proved to be powerful and deadly storms in their own right.  While not as catastrophic as Katrina, Rita and Wilma caused tremendous damage throughout Texas, Louisiana and Florida.
Covering hurricanes is more than covering weather.  Unfortunately, once the storm story ends, the human story begins.  I saw more than my fair share of human tragedy this year and sadly the story continues.  Throughout the Gulf Coast the rebuilding has just begun, not just of homes, but of lives. 
In all, it was the most active hurricane season on record causing billions of dollars of damage and claiming more than 1,300 lives.   As part of our one hour special we'll examine the questions that many people still want answered including what went wrong in the aftermath of Katrina and will next year be just as bad?  
I hope you can tune in.

• October 28, 2005 | 12:57 p.m. ET
Video blog: Inside a hurricane (Steve Shapiro, NBC News Producer)
On Monday, Oct. 24,  NBC News Producer Steve Shapiro and NBC Audio Technician Paul Gramaglia took to the streets of Naples, Fla. while Hurricane Wilma was pounding the city with heavy rains and high winds.  Steve Shapiro captured this exclusive video with a hand-held mini-DV camera:
Comments: Newsforce@msnbc.com
If you have ever spent any time in New York City you probably learned quickly what those of us crazy enough to reside here permanently know all too well.
Money goes a long way in making your life easier in this city. But it is also the capital of "the things money can't buy." The truth is, access often trumps dollars here. And when it comes to access, it's all about who you know. Whether it's a restaurant reservation, backstage passes at MSG to see U2, or as we learned Thursday in a local paper, the latest subway terror warning... access - who you know - helps. A lot.
That's right, according to , at least two emails circulated early this month warning individuals of an impending terrorist threat against the city's subway system. Problem is they were circulating days before it was announced publicly by Mayor Bloomberg. (The threat, of course, was ultimately discredited. But not before providing many city dwellers with a jolt of fear to power them through their daily commutes.) The email messages were apparently passed among "a select crowd of business and arts executives... by New Yorkers who claimed to have close connections to Homeland Security and other federal officials."
The headline labeled it a "terror tip for the rich." I'm assuming they figured the average Joe reader would be especially riled up to hear that a bunch of wealthy New Yorkers were tipped off early to what at the time appeared to be potentially life-saving information. But the real problem here is simpler than that. This one's not about money. It's about access. And the fact that anyone (other than officials) had access to that information is a problem.
Mind you, I take no issue with those who got the word and passed it on to their loved ones. Who could blame them? Who wouldn't do the very same thing? But the fact that "insiders" may have leaked the information at all... well, therein lies the real problem.
Before you get ready to write me an email, understand this is not about politics. I am a correspondent, not a political commentator. We do not yet know who might have leaked this information (or where their political affiliations lie)... the issue is not about party affiliation, it's about classified information.
Privileged access is often by definition unfair. We can live with that because life's unfair. But when access to privileged information regarding the public safety is being doled out to the well-connected few, people need to take notice. The good news is someone has.
NBC News Justice Correspondent Pete Williams confirmed Thursday that federal authorities have already opened a criminal investigation into who wrote the emails. A federal official tells Williams it was not clear whether the emails were written by government employees or by people who overheard discussion of the potential threat. But, as Williams notes, a criminal investigation seems to indicate an interest in finding out whether government officials who had classified information were somehow involved in the unauthorized email.
It is worth pointing out that WNBC, our New York affiliate, also had early information on the threat. Two days before officials made their announcement. (Around the time those on the insider "friends and family plan" appear to have been opening their emails.) They were asked by officials not to leak the information in their reporting. They respected those wishes.
I guess many might say that if I had received one of these early warning notes in my inbox, I wouldn't be bothered by this. Hey, when you're the one with access, life is good. The truth is I likely would have passed it off as spam. But even if I didn't, I suspect (or at least I hope) I still would have been troubled by having information that I shouldn't, or that all of my fellow New Yorkers deserved to have as well.
One more thing... according to that Daily News report one of the "terror tip" emails was dated October 3, 6:05 pm... "about ninety minutes before the Mayor was fully briefed on the threat." It appears our very own mayor, worth billions, didn't get the email. This one's not about money. It's about access.
Earthquake overwhelming and all too familiar (Monica Novotny)
The images of devastation this week after Pakistan's 7.6 earthquake are overwhelming, and unfortunately, all too familiar.
Six years ago, in August of 1999, I traveled to Istanbul to report on Turkey's 7.4 magnitude quake that left about 20,000 people dead. If you haven't personally witnessed the results of a quake of this magnitude, I can tell you it is everything you might imagine, and worse. What I remember most vividly about that trip, perhaps not surprisingly, is the first day.
I recall arriving with my producer and cameraman in Istanbul, the city virtually untouched, and dropping off our things in an air-conditioned, comfortable, western hotel room. It was hard to imagine the devastation we knew was just a drive away. We soon would not have to.
Our group loaded quickly into a van and drove out to the Golcuk area, near the quake's epicenter. As we made our way closer, we saw the beginning of ruins that stretched for miles. First, buildings along the sides of the main road toppled... then entire neighborhoods wiped out. We eventually found side streets that were drivable (not an easy task) and ventured into what had been a thriving community made up almost entirely of apartment buildings. Buildings that once stood five stories high, now reduced to piles of rubble, twisted steel bars, and personal mementos.
We stepped out of the van into the dry summer heat when the road became impassable, and in a moment I will never forget, I felt my body jolt instinctively at the smell of death. Before my brain could identify it, my senses did.
As we walked among the piles, we saw what for me was the most heartbreaking image: survivors, family members who had not been present, now seated in groups on the ground or on plastic folding lawn chairs, next to many of the crumbled cement mounds. Patiently, quietly, they waited. Unwilling to move until they could retrieve what must be in the rubble - the bodies of their loved ones. It would take days if not weeks to get everyone out (in this neighborhood there were at least a few hundred bodies trapped) but these people were not swayed. Their calm, mournful demeanor in the face of such tragedy made it all the more difficult to witness. 
We made our way to a crowd surrounding a small group of rescue workers. Every few minutes, the workers hushed the bystanders, as they used listening devices in an attempt to find survivors in the rubble. It was hard to imagine that anyone could survive in the remains of an multi-level apartment building that now only stood about 15 feet high. But some locals thought they heard a cry for help, and they would not give up hope until they were absolutely sure. Soon enough, they were.
Between hushed moments, neighbors approached us, methodically explaining who lived in which apartment, which family was likely under the pile to our right, which family to our left. Which mother had recently given birth to a child, which couple just moved in.
It was difficult to grasp the reality, even standing there. And though as we walked from pile to pile we hoped we might hear a cry for help, none came.

We would eventually learn the earthquake in Turkey caused $20 billion in damage. The personal damage of course, impossible to quantify.

This week, Turkish aid teams arrive in Pakistan. As a reporter, I would love to be with them, to ask them how they will use their own experience to help the thousands now in need. To watch as they again pull out their listening devices in hopes of a miracle. But as a viewer, I must admit it's much easier to watch the images, as awful and familiar as they seem, from a distance.
Today I swung a hammer for a good cause, doing a 2-hour stint at Humanity Plaza, the weeklong house-building fest at Rockefeller Plaza.  When I got the e-mail calling for volunteers last week I got really excited because it's exactly the kind of volunteering I like.  You do something real and concrete where you can see the results right away.  I don't have a lot of cash to contribute, but I do have brute strength (or so I thought, but more on that later) and some rudimentary carpentry skills.  So I signed up through a nifty little computer application process (when asked, I said I was "handy") and got assigned a morning shift on the very last day of fun.
I showed up as directed, wearing my sturdy shoes, my work clothes and my happy attitude, prepared to sacrifice fingernails and get splinters all for a good cause.  I had signed up alone and expected to be working with strangers, but it turned out to be a mini-reunion.  I saw a producer I had worked with on "Phil Donahue," a booker I had worked with on "The Abrams Report," and even a producer from my (very short) stint at "Sally Jessy Raphael."  NBC News Specials' very own Mark Lukasiewicz worked the bullhorn to orient us—and he's a guy who really has a lot to do for the network, so I was impressed.  They put us in teams of four—I was in Team New Orleans along with my former Abrams colleague.  Other people were envious that we got the cool team name—I think they thought whatever your team name was meant you would build something for that specific location.  But it was just a name.  We all worked together on the same 2 houses.  Still, go Team New Orleans! 
It was kind of cool to be shepherded onto the job site past a crowd of "Today" show gawkers.  Everyone seemed excited to see us volunteering for such a good cause on such a beautiful, crisp, fall morning.  I felt privileged to be a part of it—Pollyannaish I know, but it's really how I felt.  I've read some stuff on the Internet saying this whole endeavor is just a PR stunt, and I actually think that's true on one level.  But it's also true that these are real houses we were building, and everyone who was there really wanted to pitch in and help.  So if it gets NBC, Warner Music and Habitat for Humanity a little free publicity, I'm all for it.  And I wore my MSNBC baseball hat just in case I got on camera.  Gotta do what I can for the home team, after all.
The rest of the morning was a blur of 2-by-4s and 16-penny nails and lots of hammering and a strange tingling in my right forearm.  There wasn't any actual construction knowledge necessary to get the job done.  The 2-by-4s were pre-marked, and all you had to do was be able to drive 2 16-penny nails into each designated spot.  But ah!  There's the rub.  I was kind of cocky when I showed up, because I know my hammer theory—use the handle as the lever it was designed to be and you shouldn't have to pound more than, say, 5 times to drive that sucker all the way into the wood.  But in practice I was woefully inadequate.  I think 13 hammer strikes per nail was my personal best all morning.  And sometimes I had to stop and take a rest for a minute before finishing.  Not good for the ego. 
At one point we had framed up a wall and we needed to lift it up and put it into place, so I took a spot on the wall and looked at the guy to my left.  It was Stone Phillips.  He seemed pretty handy I have to say.  I was impressed.  I also met a bunch of people from Lowe's home improvement stores.  They had provided the lumber.  One guy told me he had been volunteering for two straight weeks and had only missed a day.  I was kind of envious. 
The best part of the morning was when we had finished framing the exterior of the house, and we all got to take markers and sign the walls.  I reached up as high as I could and put my name, the date, and the message, "Good luck and God bless!"  I wonder who will read that message.  I hope they like their house.
When our shift ended the coordinators made us leave even if we wanted to stay longer.  It was time for the next group of recruits to come in and finish up.  Maybe they were going to do the interior walls.  I don't know.  I turned in my hammer and my nail apron, and they cut off my paper wristband and sent me on my merry way with a thank-you and a free energy drink.  I felt kind of bereft, actually.  I really wanted to stay and do more, even though my right arm probably would have fallen off.
So I went up to the volunteer wrangler and found out there are a couple of chapters of Habitat for Humanity in my local area.  I'm thinking about doing some more with them.  I would highly recommend the experience for anyone who wants to help out in a hands-on way.
Comments: Newsforce@msnbc.com