/ Source: The Associated Press
The Bush administration's former chief procurement official pleaded innocent Friday to charges that he made false statements and obstructed investigations into high-powered Republican lobbyist Jack Abramoff.
A federal grand jury returned a five-count indictment Wednesday, charging David H. Safavian with obstructing Senate and executive branch investigations into whether he aided Abramoff in efforts to acquire property around the nation's capital controlled by the General Services Administration.
Safavian entered a not guilty plea at his arraignment in U.S. District Court in Washington. He was accompanied by his wife at the court proceeding, which lasted less than 10 minutes.
Safavian's lawyer, Barbara Van Gelder, said the charges against Safavian hinge on statements made by Abramoff in e-mails. But because Abramoff is the subject of a wide-ranging federal investigation of his lobbying activities and is unlikely to testify against Safavian, prosecutors will be unable to use those statements against Safavian, Van Gelder told reporters following the arraignment.
She said prosecutors want to use Safavian to advance their investigation of Abramoff. Safavian answered investigators' questions until he was arrested last month, Van Gelder said.
Safavian 'justifiably bewildered,' lawyer says
"To go from being a good administration employee to being arrested in a weekend is an overwhelmingly distressing occurrence," Van Gelder said. "He is justifiably bewildered by the whole process."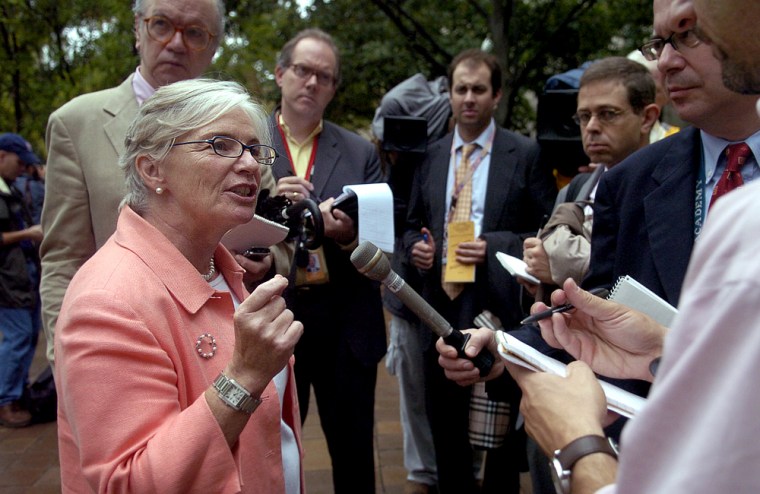 The investigators looked into an August 2002 golf outing that Safavian, then chief of staff at GSA, took to Scotland with Abramoff, former Christian Coalition executive Ralph Reed, Rep. Bob Ney, R-Ohio, and others.
Safavian, a former lobbying associate of Abramoff, is the first person beyond Abramoff himself to face charges arising out of the probe of the lobbyist, who is a major Republican fundraiser with close ties to GOP leaders in Congress.
The indictment said Safavian tried to conceal from investigators that Abramoff had business with GSA before the trip. Van Gelder said the lobbyist had no business pending and that, in any case, Safavian did not accept a gift from Abramoff because he paid for his travel to Scotland.