The main city in Pakistani Kashmir was a scene of utter devastation on Sunday, 24 hours after a magnitude 7.6 earthquake struck, killing about 18,000 people across mountainous northern Pakistan.
"It's total devastation. It looks like the city of death," said Reuters reporter Zulfiqar Ali, who was in the capital, Islamabad, when the earthquake hit on Saturday morning.
Stopped from reaching his home town of Muzaffarabad by washed-out roads on Saturday night, Ali walked the remaining distance on Sunday morning into a scene of complete destruction.
Most houses and most government buildings and shops had collapsed in the small mountain city, he said.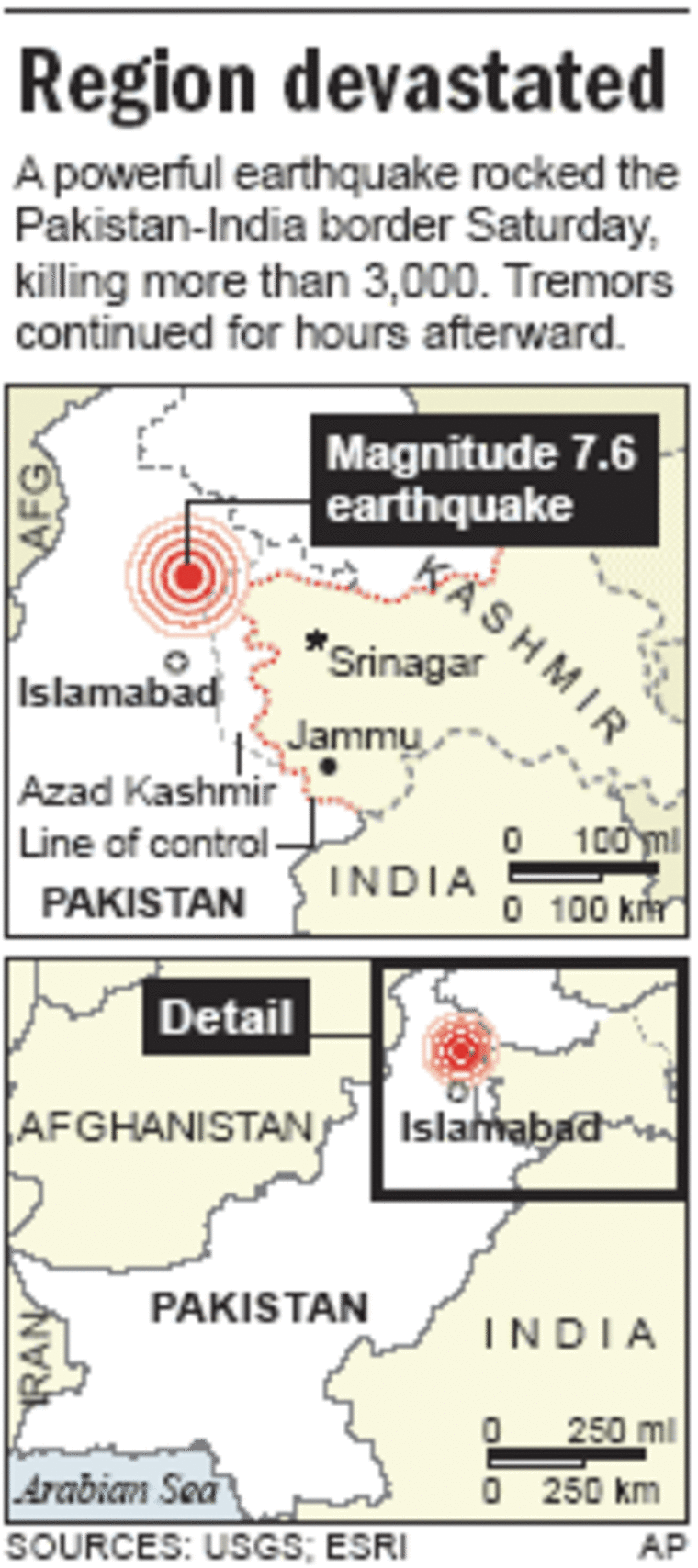 "No one knows how many have been killed or how many survived," Ali said by satellite telephone.
"Those buildings that have withstood the shocks are badly cracked and no one is going into them."
The quake was centered in the forested mountains of Pakistani Kashmir, near the Indian border, and violently jolted large parts of northern Pakistan, as well as parts of India and Afghanistan.
About 18,000 people were killed in Pakistan, a presidential spokesman said. The quake also battered Indian Kashmir, killing more than 300 people there.
Frightened Muzaffarabad residents spent a chilly Saturday night in the open, camped in fields, parks, graveyards and cars.
Most people had no food because shops or markets did not open.
The army had set up camps and provided some food to survivors but much more help was needed, Ali said.
Many students of the Azad Jammu and Kashmir University in Muzaffarabad were buried under the debris, residents said. Saturday is a school day in Pakistan.
Ali said earlier that his house had been destroyed. His young son was buried in rubble but pulled out unharmed, he said.