/ Source: The Associated Press
For the 368th and last time, the United States launched a Titan rocket into space Wednesday.
The blastoff of the 16-story, unmanned Titan 4 signaled the end of an era that began in 1959, as the U.S. military converts to cheaper space boosters.
The last Titan carried a secret payload for the National Reconnaissance Office, which oversees the nation's spy satellites.
Titan's past was marked by many high-profile missions, including boosting Gemini manned spacecraft into orbit in the mid-1960s as preparation for the Apollo moon landings.
The workhorse rocket, originally designed as a weapon-bearing intercontinental ballistic missile for the Cold War, also sent many scientific craft on their way to Mercury, Mars and the outer planets.
About 3,000 spectators and military dignitaries gathered at Vandenberg Air Force Base, north of Los Angeles, to watch Wednesday's historic launch.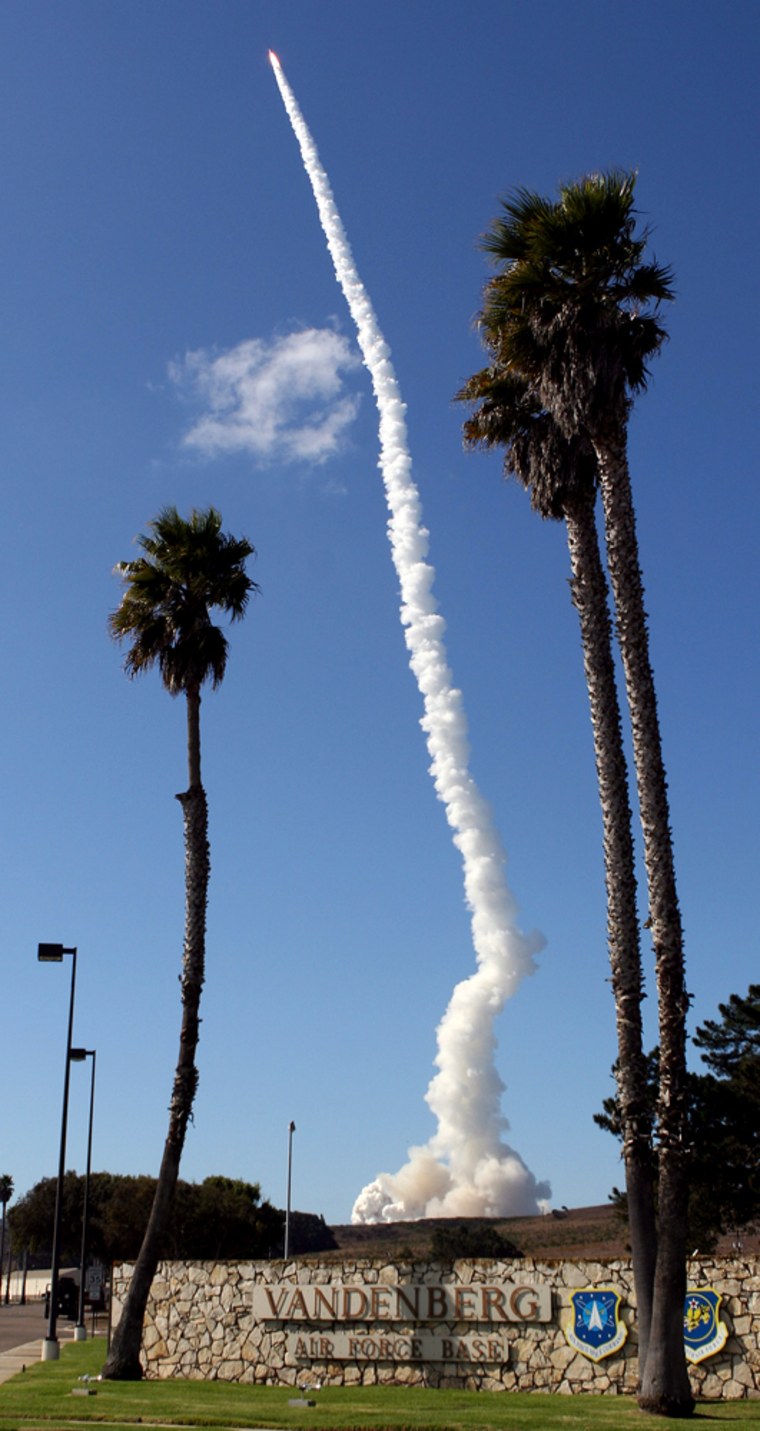 "The Titan has been the backbone of heavy launch for many, many years," said Walt Yager, vice president of the Titan program at Denver-based Lockheed Martin Corp., which developed the rocket.
Of the 368 Titan launches, 200 took place at Vandenberg. In April, spectators gathered at Cape Canaveral, Fla., to bid farewell during the final Titan rocket launch there.
The rockets have always been expensive and time-consuming to launch. Titan's retirement will make way for a new generation of rockets, including Lockheed Martin's Atlas 5 and Boeing's Delta 4.
Both are designed to be cheaper, more reliable and less dependent on big support staffs.