/ Source: The Associated Press
Most workers can expect pay raises of about 3.5 percent next year — the same as this year, according to recent employer surveys. If you think you deserve more than that, now may be a good time to approach your boss.
"A lot of companies are in the process of putting their budgets together," said John A. Challenger, chief executive of the Challenger, Gray & Christmas Inc. outplacement firm in Chicago. "It won't hurt to get your name in there now."
But Challenger and other experts warn that appeals that might have worked in the past won't do so anymore. You can't walk into your boss' office and argue that you need more pay because you've just gotten married or had a child, or because you've worked for the company for five years, or because the prices of everything are going up.
Increasingly, you've got to try to prove that you're worth more money because you're making a significant contribution to the company's performance.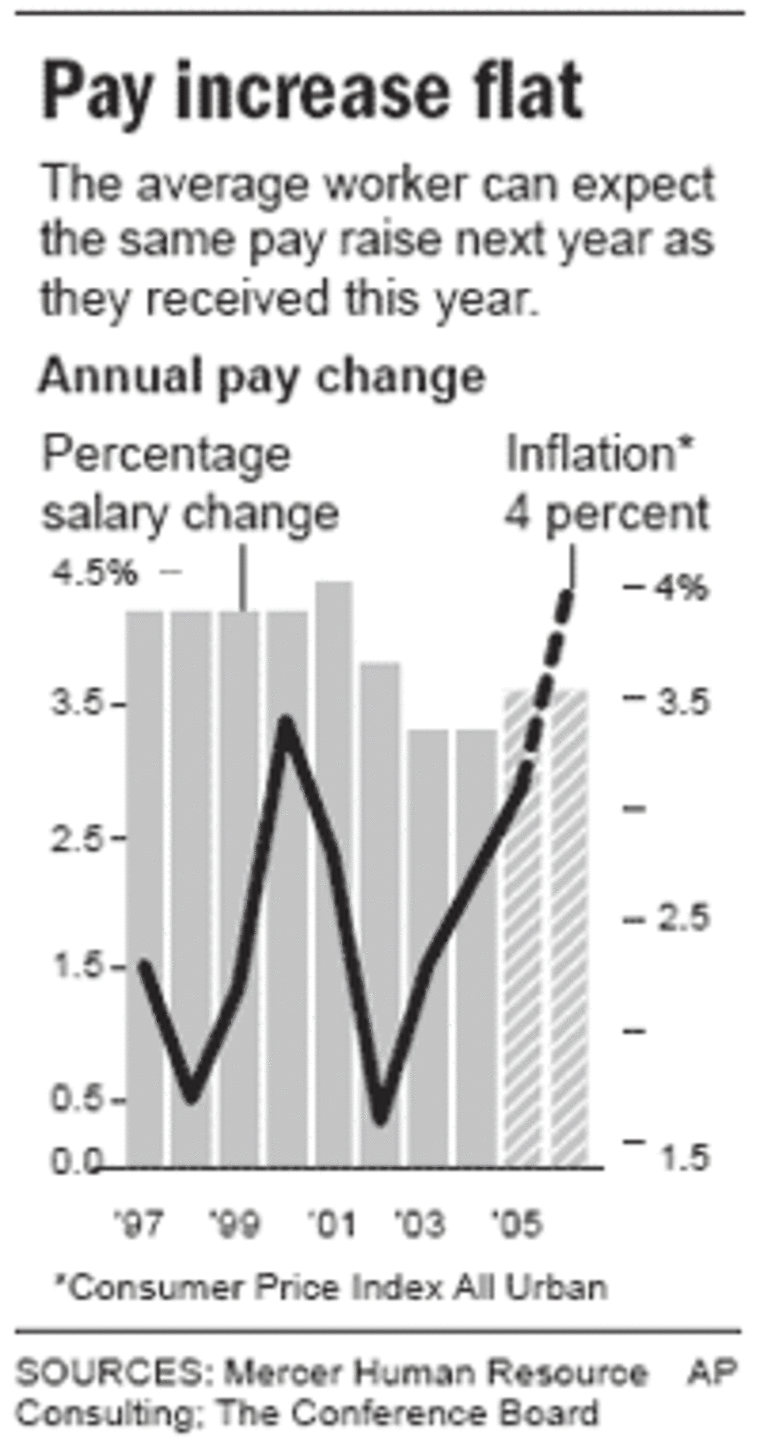 "It's less about you and more about what you're doing for the organization," Challenger said.
He suggests that the best time to approach the boss is after you've successfully completed a major project or done something that's drawn attention or praise.
"That way you can point to the impact you're making on the department or on the company's bottom line," he said.
This assumes, of course, that you have a good working relationship with your boss, he added.
"If it's a testy relationship, it's going to be much tougher," Challenger said.
Steven E. Gross, leader of the employee rewards business for Mercer Human Resource Consulting, based in New York, said most companies are trying to hold down spending, and that means they're more selective about salary increases.
"They want to reward their highest performers, and there are basically three ways to do that: salary increases, variable compensation such as bonuses and special awards, and promotions," he said.
Gross suggests that to qualify for any or all of those options, a worker needs to develop his or her case over the course of a year.
"Sit down in the spring with your manager and have a conversation around, "What are your expectations for my job?" and "What would exceed those expectations?" he advises. "You want to make sure you agree on measures of success."
That way, an employee doesn't walk into his boss' office and say, "I think I did a great job and I deserve a raise," and get a blank stare from the boss who believes the worker's performance has been mediocre, Gross said.
Once performance criteria are agreed on, "it's easier to document what you've done" and convince your employer you're worth more money, he said.
If money isn't available, a good worker can sometimes negotiate better working conditions, Gross said. Perks could include more flexible work schedules, more vacation or company-paid training programs.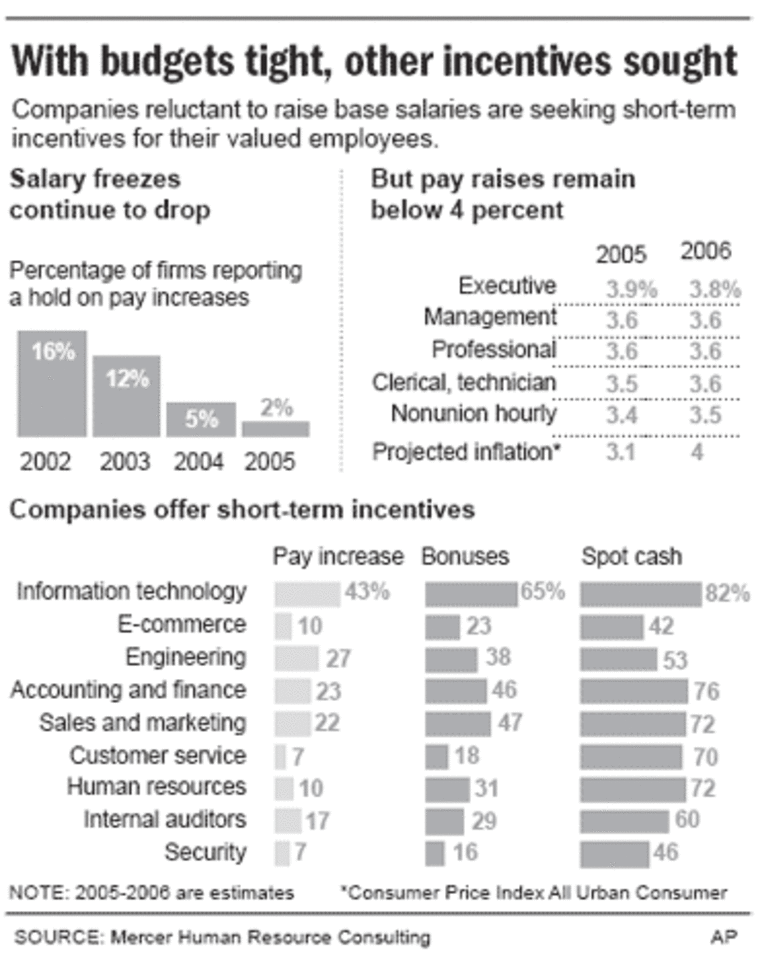 David Fagiano, chief operating officer of Dale Carnegie Training, a global management training company based in Hauppauge, N.Y., said workers sometimes make the mistake of thinking that if they accomplish the required tasks, they're performing well.
"Frankly, that's when you deserve the average pay raise," Fagiano said. "You need to point to things you've done above the daily routine — ways you've increased revenues, reduced costs, driven the organization forward."
He said that to add value to a company, workers need to understand what's important to the company.
"A lot of companies distribute their strategic plans to all employees," Fagiano said. "If you're not sure where you fit in, ask your manager, "What are you working on?" or "What's important to you ... and how can I help."
All the experts said that threatening to quit can be a self-defeating strategy for getting a raise because your boss just might accept your resignation on the spot.
"Nobody is indispensable," Fagiano said. "There are replacements everywhere."
There are also a lot of jobs out there, which means workers who are not happy with their pay and perks can do some discreet job hunting.
"It doesn't hurt to dip your toe in the water," Challenger said. "But you should keep it confidential."
He added that fall isn't a bad time to look for a new position because "the heaviest time for hiring is the beginning of the year, and a lot of those processes get started with applications and interviews now."