There are many ways to support the troops fighting the Global War on Terror, and one company has come up with a unique piece of equipment that may not be as vital as a bulletproof vest or a steel-reinforced Humvee, but nonetheless is aimed at raising U.S. military morale: The "world's first military beer helmet."
You've probably seen beer helmets before, especially if you've recently pledged at a college fraternity — usually they're made with construction hardhats modified to hold two beer cans connected to a flexible hose that allows for hands-free binge drinking.
But online retailer DrinkingStuff.com has up-armored the concept with The Off-Duty Helmet — "because insurgents don't know about happy hour," their press release says — made from surplus military headgear, complete with dual camouflaged beer holders. The company claims they will provide samples to active-duty troops to "help fine-tune the design." Pentagon procurement officers will be thrilled to know the helmet retails for only $39.99, a fraction of the cost of the toilet seat grunts could be vomiting into.
America's war-fighters should "get your hands on one today," said Ron Lepper, DrinkingStuff's chief product designer, "then get those hands back on your rifle." Beer-yah!
Not-so-bad ideas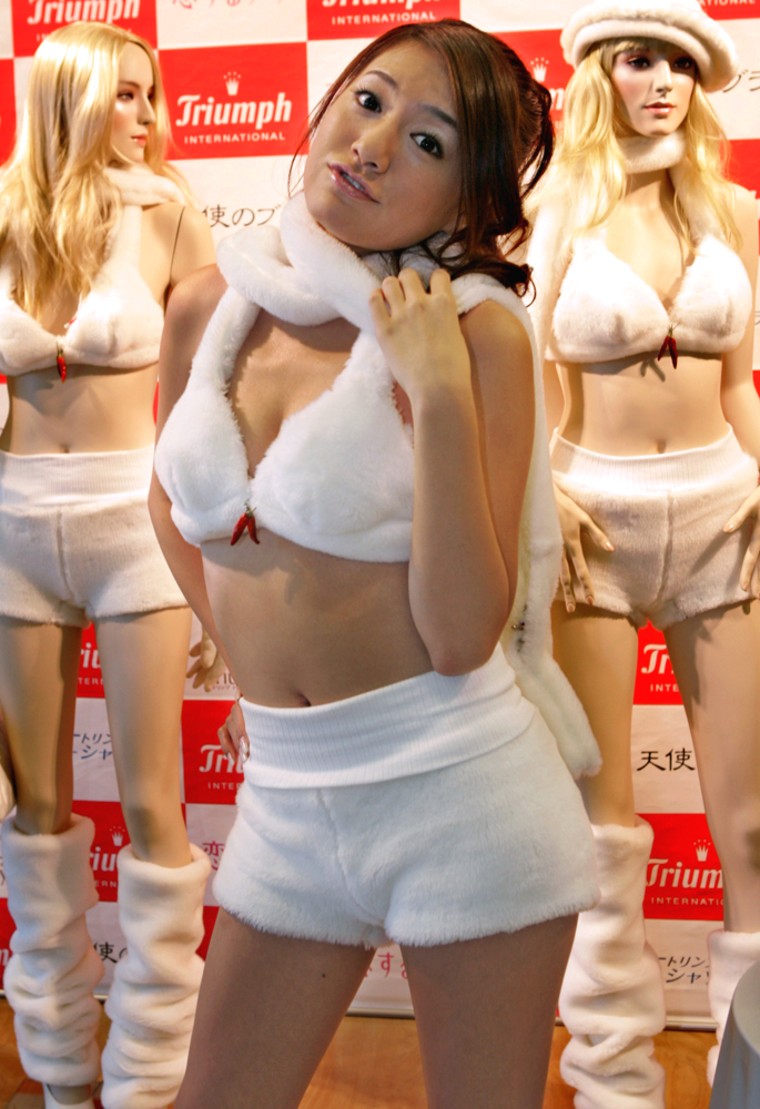 We were thrilled when we first heard the news that Coca-Cola had decided to yank Vanilla Coke and Diet Vanilla Coke from grocery store store shelves at the end of this year. Finally, an end to the madness that has led to a mind-numbing proliferation of beverage brand spinoffs.
Then the other shoe dropped. Yes, Coke is pulling the plug on Vanilla Coke, but only to make room for — are you ready? — Diet Black Cherry Vanilla Coke and Black Cherry Vanilla Coke.In classic corporate fashion, Coke is hardly conceding defeat for the sickeningly sweet Vanilla Coke and its diet version. Indeed, the two beverages are merely going "on hiatus" after three years and 250 million cases.Company executives assured the presumed legions of disappointed Vanilla Coke fans that they are exploring ways to bring the beverages back "at another time."But for now, the consumer has spoken. "What our research is telling us is that right now the black cherry vanilla flavor profile is what consumers are telling us they want." So get ready to go shopping for Black Cherry Vanilla Coke and a diet version sweetened with a blend of aspartame and acesulfame potassium. Yum.But be prepared. Because when you get to the convenience store cooler, you still will be faced with a cola conundrum. Will it be one of the two new flavors? Or will it be Diet Coke, Cherry Coke, Coke with lime, caffeine-free Coke, Coca-Cola C2, Coca-Cola Zero, caffeine-free Diet Coke, Diet Coke with lime, Diet Coke with Splenda, Diet Cherry Coke or "classic" Coke?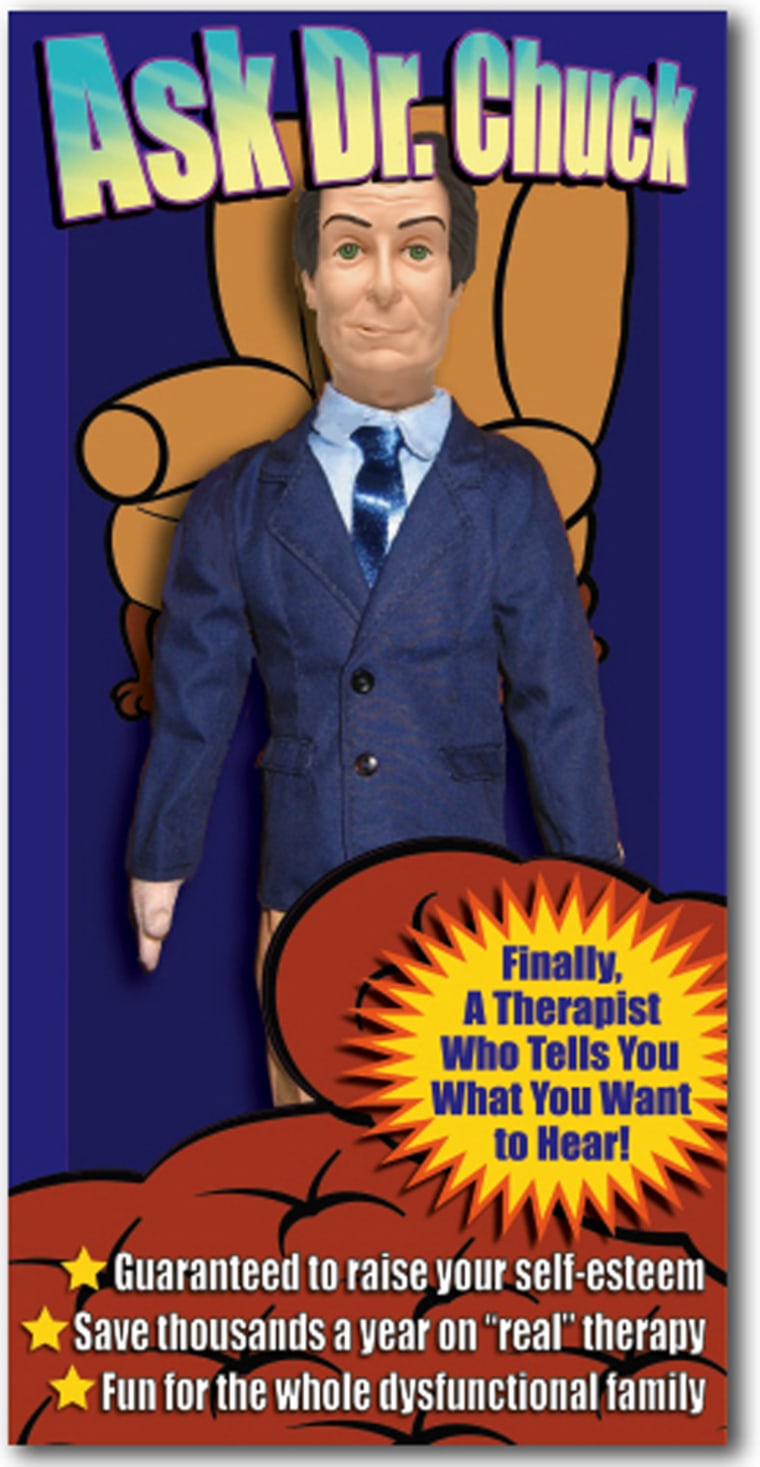 The holiday season is stressful enough, but what gift to give crazy Uncle Louie? Or neurotic aunt Nancy? Or your bipolar brother Bob? A Connecticut family therapist has the answer: A 12-inch talking doll called Ask Dr. Chuck.
"Laughter is an incredibly healing activity," explains Chuck Berke,co-creator of Ask Dr. Chuck. Berke said that one day after seeing an unusually high number of clients, Berke began to think of all the phrases therapists endlessly repeat and the comments he really wanted to make.So instead of paying big bucks to see a shrink, simply press Dr. Chuck's hand and he responds with pithy lines such as "You're the finest example of self-esteem and humility I've ever seen," and "In your case, it really is your parents fault."Berke says the $29.99 doll is a great Christmas gift for friends and relatives because ""they're the ones who have made us nuts in the first place." Too bad Dr. Chuck can't also prescribe us Zoloft.