/ Source: The Associated Press
Here in the sunny suburbs east of San Francisco, voters get a chance to make their community a national leader in solar power at a time of soaring energy prices and global warming.
A measure on Livermore's ballot Tuesday would grant a housing developer the right to build what it claims will be the country's largest completely solar community, with 2,450 new homes equipped to harvest the sun's energy.
"This is an incredible opportunity to create a model community with the most energy-efficient homes we can provide," said Carlene Matchniff, a vice president for the developer, Pardee Homes. "It sets a high standard for green building."
But there's a catch: Livermore voters must agree to allow construction on hundreds of acres of protected open space and absorb more than two square miles of picturesque grassland within city limits.
Opponents, including environmental groups and a majority of the City Council, are fighting the measure they claim will swallow open space, encourage sprawl, destroy habitat and clog traffic on one of Northern California's most congested freeways.
"The bottom line is they want to build 2,450 homes outside the city on sensitive lands," said David Reid of the Greenbelt Alliance. "All the solar panels in the world don't make that environmentally friendly."
Developer bypassing planning officials
Los Angeles-based Pardee Homes is expected to spend $3 million on its campaign to persuade Livermore's 44,000 registered voters to approve Measure D, which it sponsored. Opponents, by contrast, expect to spend about $150,000.
The election is being closely watched to see if a developer can use the ballot box to change land-use regulations and bypass the traditional planning process as well as city councils.
Residents in nearby Antioch, Brentwood and Pittsburg vote Tuesday on similar developer-sponsored measures expanding city limits to add housing, but those measures have wider community support.
This former ranching town about 45 miles east of San Francisco has become one of the Bay Area's outer suburbs. Situated along Interstate 580, the city of 75,000 residents is also home to a burgeoning wine industry and Lawrence Livermore National Laboratory, known for nuclear weapons and energy research.
Measure D would incorporate 1,400 acres of ranchland where residents have fought off developers for more than three decades. Five years ago, voters approved an open-space initiative that restricted development in that area and others.
Other enticements
To entice voters, Pardee has offered to build a 130-acre sports park, preserve 750 acres as open space and provide land and funding for a badly needed high school. About 450 acres would be set aside for the new homes backers say will help ease the region's housing shortage.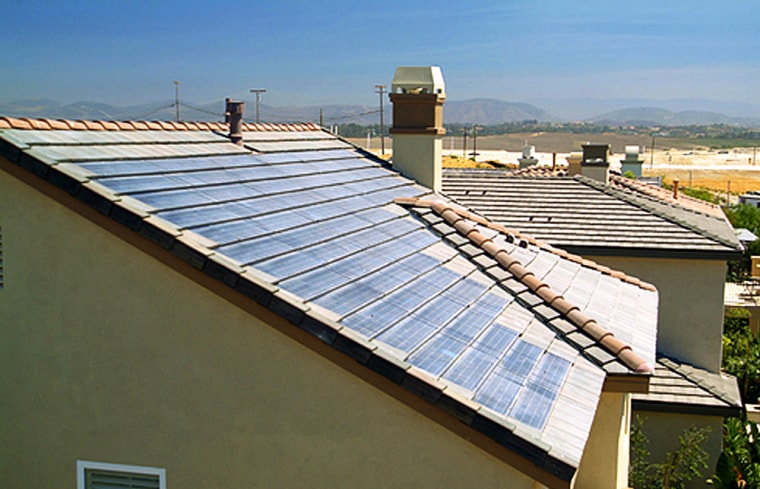 "It's probably the best project Livermore's seen in decades, if ever," said Councilwoman Lorraine Dietrich. "It adds amenities to the community at no expense to the taxpayer, and it enriches the balance of housing choices available."
Pardee, a division of Weyerhaeuser Real Estate, has vowed to make the community a national example for sustainable living. Every new home would have rooftop solar panels that could lower electricity bills 50 to 60 percent and reduce greenhouse gas emissions. Homeowners would be credited with excess energy they generate.
Officials from Pacific Gas & Electric Co. and the California Energy Commission support the solar project because it would help promote energy efficiency.
Most on council oppose
Opponents — including Mayor Marshall Kamena and the City Council's "slow-growth" majority — say the measure could area to more development and destroy endangered species habitat, including a flowering plant called the palmate-bracted bird's beak.
Critics accuse Pardee of trying to buy off voters with perks and they're skeptical about the company's solar promises because the ballot measure doesn't provide many specifics.
"The project is classic sprawl," said Mike Daley, conservation director for the Sierra Club's San Francisco Bay chapter. "They are going to create so much pollution and devastation in the North Livermore Valley that no environmental group is supporting it."