An endangered vulture was found dead at the Dallas Zoo over the weekend with an "unusual wound," facility officials said Monday — the third suspicious incident there in less than two weeks.
A clouded leopard escaped her enclosure this month after, authorities said, it was intentionally cut. Similar incisions were also found at the langur monkey habitat, although none of the animals escaped.
It isn't clear whether the death of Pin, a 35-year-old lappet-faced vulture, is linked to the earlier incidents. The zoo said in a statement Monday it asked Dallas police to investigate and did not comment further.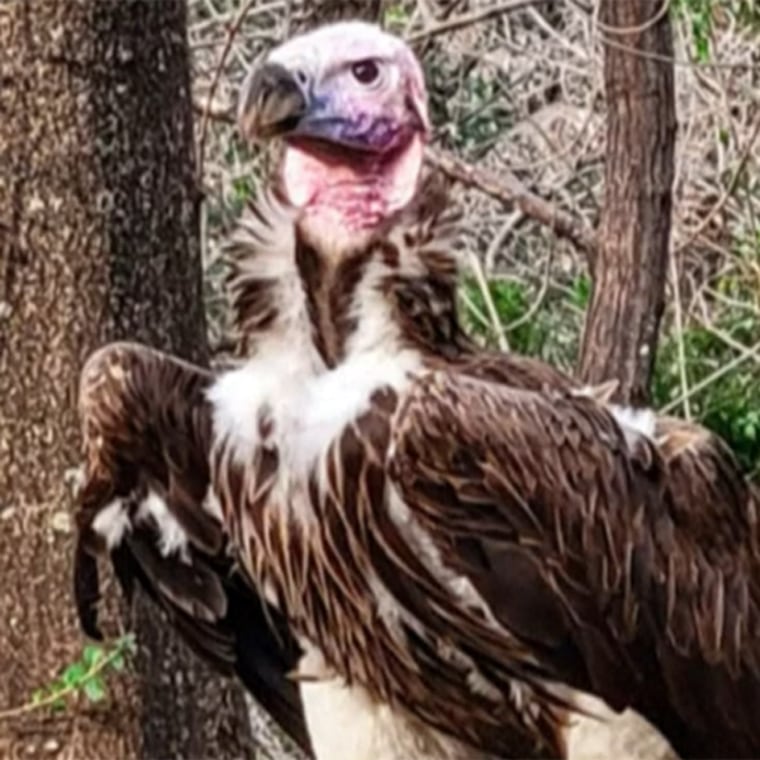 The zoo said that in the past 10 days, it had "substantially" increased security measures, including limiting access to outdoor enclosures and adding cameras and overnight guards. It also plans to offer a $10,000 reward for information leading to an arrest and indictment, according to the statement.
"We want everyone to know how seriously we take the safety and security of our animals, our staff, and our campus as a whole," the zoo said.
Nova
Nova, a 3-year-old clouded leopard, fled from her enclosure on Jan. 13. Her escape — which the zoo announced as a "serious situation" shortly after 8 that morning — prompted a "code blue," indicating a non-dangerous animal was on the loose and forcing zoo officials to shutter the facility.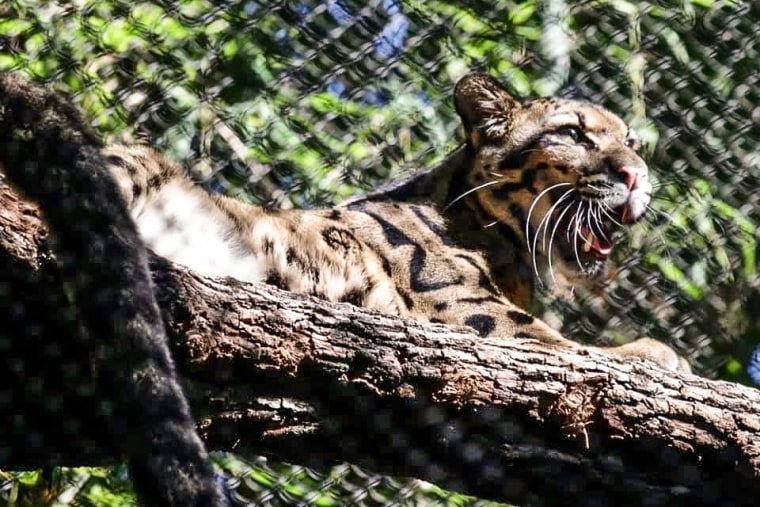 Zoo experts noted at the time that clouded leopards pose no danger to people. Still, authorities were unsure about the cat's size — which turned out to be 25 pounds — and a police department SWAT team was dispatched to help capture her. 
"To set some minds at ease, if she has made her way off-grounds, this animal isn't a greater risk for pets than animals native to North Texas that roam our surrounding neighborhoods, but if you feel more comfortable bringing pets inside, please do," the zoo wrote on Facebook.
By 4:40 p.m., a "rogue" squirrel had tipped off zoo staff members to her "hunkered down hiding spot" — about 100 yards from her habitat, the zoo said. A half-hour after that, she was secured and returned to her enclosure, which she shares with her sister, Luna.  
Langur monkeys
The day after Nova escaped, zoo officials said an incision appeared to have been made in her wire mesh enclosure.
Dallas police opened a criminal probe, and zoo staff members showed investigators a similar intentional cut on the enclosure that houses langur monkeys, the police department said.
None of the animals escaped, and none of them were harmed or appeared to be in danger, the police department said. A criminal mischief report was filed, and investigators began working to determine whether the two incidents were linked, police said.
Pin
The vulture — one of 6,500 on the planet— was found dead Saturday morning in the facility's "Wilds of Africa" habitat, the zoo's statement said. A veterinary team trying to determine its cause of death found "an unusual wound and injuries, which pointed to this not being a natural death," the zoo said.
The zoo said on Facebook that its animal care team was "heartbroken" over the death of the vulture, which spent most of its life at the facility and sired 11 chicks.
"Given the recent incidents at the Zoo, we alerted the Dallas Police Department," the post said. "We cannot share many details until Dallas PD has had more time to look into this matter."
In a statement Monday, the police department said patrol officers and animal cruelty detectives responded and began conducting interviews and reviewing security video.
It did not say whether the incidents were linked.
Dallas Mayor Pro Tem Carolyn King Arnold sought to reassure residents, saying in a statement that "all measures" were being taken to protect the zoo's animals. She encouraged visitors to report suspicious activity to authorities.