Two Memphis, Tennessee, Fire Department personnel were "relieved of duty" while an internal investigation was conducted into the death of Tyre Nichols, a Black man who died days after a traffic stop.
Fire spokesperson Qwanesha Ward said the employees were "involved in the initial patient care" of Nichols; she did not provide further details.
"This is an ongoing investigation, and we cannot comment further at this time," Ward said in a statement Monday. The department did not immediately respond to a request for comment.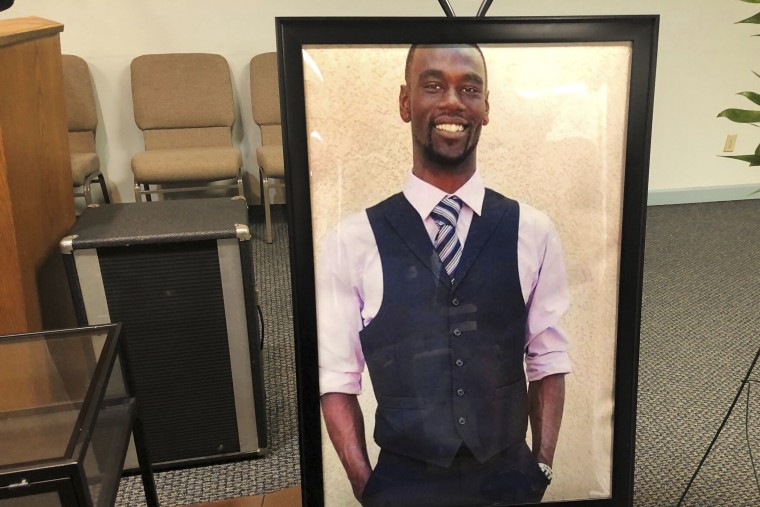 Memphis police stopped Nichols, 29, on Jan. 7 for reckless driving, authorities said. Details about what happened after the stop remain unclear.
Police said there was a "confrontation" between Nichols and the officers as they approached his car. Nichols is alleged to have run away, and officers pursued him.
"While attempting to take the suspect into custody, another confrontation occurred; however, the suspect was ultimately apprehended," police said in a statement Jan. 8. "Afterward, the suspect complained of having a shortness of breath, at which time an ambulance was called to the scene."
Authorities gave no details about the alleged confrontation.
Nichols was taken to the hospital in critical condition and died on Jan. 10. A photo released by the family showed him in a hospital bed with blood on his face and a swollen eye.
The family's attorney, Benjamin Crump, said what happened to Nichols reminded him of the 1991 beating of Rodney King by Los Angeles police officers.
"What we can tell you about the video: It is appalling, it is deplorable, it is heinous … violent," Crump said. "And it's very troublesome on every level, because you have to ask yourself, yet again, we're seeing evidence of what happens to Black and brown people from simple traffic stops."
Memphis police said in a Twitter statement Monday that they are working with the district attorney's office "to determine the appropriate time to release the video recordings publicly."
In addition to the fire personnel who were relieved of duty, five police officers involved in the traffic stop were fired after an administrative investigation found they violated department policies, Police Chief C.J. Davis said. They were identified as Tadarrius Bean, Demetrius Haley, Emmitt Martin III, Desmond Mills Jr. and Justin Smith.
The Justice Department and the FBI's Memphis field office also announced a civil rights investigation into the traffic stop.