In 2012, thousands watched as the hologram of a shirtless Tupac performed "2 of Amerikaz Most Wanted" live alongside Snoop Dogg at Coachella. To the dismay of many, this wasn't the game-changing musical experience we thought it could be, and similar holograms of Eazy-E and Michael Jackson only firmed our desire to let the dead rest in peace. Videos of the events exploded on YouTube, but their popularity only brought more of the "uncomfortable" novelty to existing ticket holders, rather than broadening the audience or offering new options.
Related: Will the Future of Tech Be a 'Disaster' Under Trump?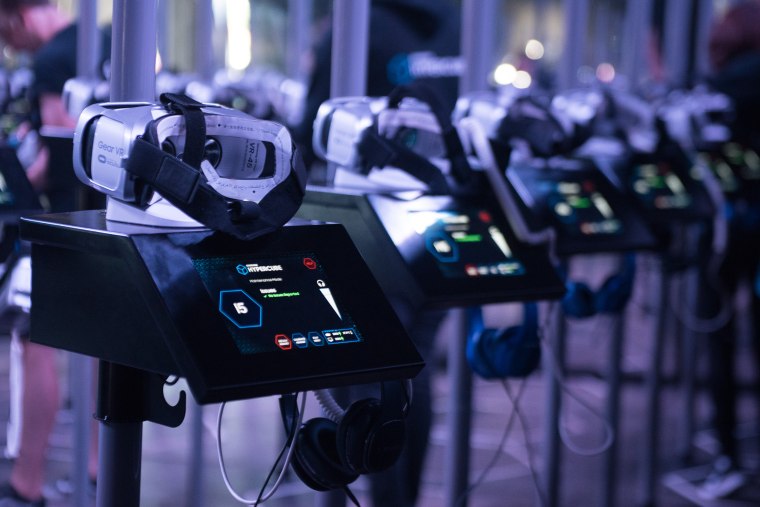 Meanwhile in London, a cheap webcam and a piece of duct tape were helping change the underground music scene. Boiler Room, the London-based platform founded by Blaise Bellville, fixed a camera to the wall and started broadcasting live DJ sets from beneath its creator's apartment in 2010. From there, they've put together more than 1,200 expertly curated, small-scale events with underground artists streamed to fans worldwide. "What Boiler Room did was understand how to present music performances or DJ sets in a live context, and how to create a community in an audience," says Josh Boss, its U.S. production manager.
Their mission was to offer inside looks at the underground scene, rather than package their show in a way attractive to the masses. The once-obscure outfit has helped break artists like Skepta and Pusha T, reintroduced the legendary DJ EZ (a "huge breakthrough" for Boiler Room, says Bellville), streamed Run the Jewels in 360 degrees, and even broadcast international events under wild circumstances, like on the side of the Atlas Mountains in northwestern Africa, or live from Notting Hill Carnival, a weekend-long Caribbean celebration that weaves through crowds of more than 30,000 in North London.
But with the growing popularity and democratization of livestreaming by platforms like Facebook and Instagram, and with sites like Tidal streaming everything from Kanye West's The Life of Pablo and Yeezy Season III presentation at Madison Square Garden to Rihanna's Fenty Puma show during Paris Fashion Week, Boiler Room is doing a quick heel turn. Instead of incorporating holograms into their intimate shows, they're letting real live people from around the globe step through their doors en masse using virtual reality.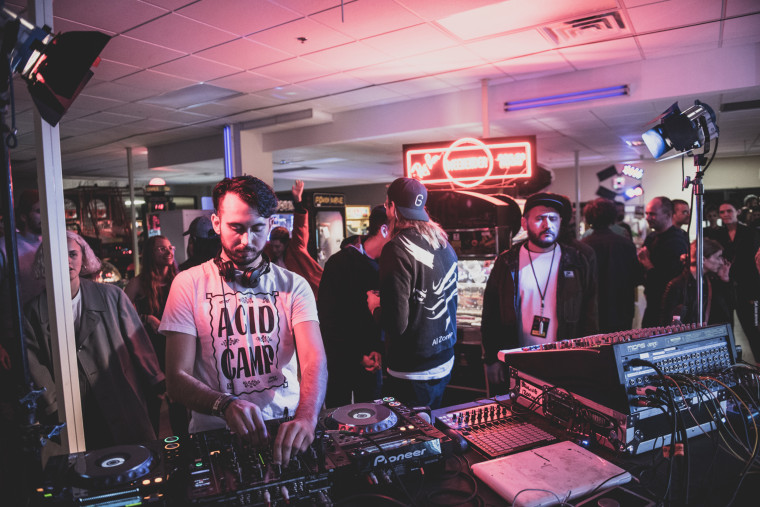 "For a long time we were beaming venues and parties around the world into our audience's living room," Boss explains. "By moving to virtual reality we are sort of inviting them into ours. We're creating a space where people all over the world can come into and experience."
To be at the forefront of live virtual reality experiences, Boiler Room is partnering with Inception, a U.K.-based virtual reality app that aims to create immersive music, art, and culture experiences. Together they kicked off their partnership capturing 12 rooms of programming during The Weekender, a music festival tucked deep in Lake Harmony, Pennsylvania at the Split Rock Resort. Each room will be released via the app in mid-December.
But Boiler Room isn't simply offering users a chance to re-live the show they've already attended, or be part of a something they missed in another city. "For us it's sort of a grand experiment: The technology is there and we're going to explore what's possible with it. We don't fully know where it's going, but we at least know it's happening, right? The technology will continue will get better. These barriers between the physical world and virtual world are going to blur," Boss says.
Now, to fully leverage the technology, Boiler Room and Inception are creating a physical venue in London designed and optimized from the ground up to capture the space in virtual reality. The venue is scheduled to open in early 2017.
Related: Could One Person Take Down the Internet?
"That virtual version of that physical venue will offer a whole host of other things that they can do beyond passively watch a performance," says Kevin Molloy, Inception's head of production. "We just think that we have to move beyond the documenting of these things and showing them to people where they can look around and start to really build other functionalities. We're kinda riding the line between interactivity and the experience the games can bring you and the documentary capture of a real life event."
There's already a growing fear that allowing people to opt-in from home via the variety of new headsets will impact ticket sales, but Molloy, a VR convert and longtime admirer of Boiler Room's live shows, doesn't think the technology can replace being at a live, exclusive, sweaty underground set.
Related: If Aliens Call, Does Humanity Have a Plan?
"I think we say quite scary things like, 'The virtual reality experiences should be better than being there.' But the reason we have to make the virtual experience better than being there is because being there is pretty damn awesome," he says.
To Molloy, it's just new way to bring different types of fans back to live music. Unlike the strange draw of seeing a deceased artist's holographic likeness "perform" a mixed and mastered album-quality song, virtual reality reaches out to the live music fans and show attendees, those in remote locations and those who simply don't want to trek to the show. Boiler Room isn't out to reinvent the music industry, but it continues to redefine access to artists and create spaces — real, streamed, or virtual — where they can be seen and heard.
For more of the breakthroughs changing our lives, follow NBC MACH.