If climate change is left unchecked, rising temperatures, extreme weather and land degradation could trigger a global food crisis, according to a report released Thursday by a United Nations panel.
The report from the Intergovernmental Panel on Climate Change examined how agriculture will be affected by global warming, as well as how food production and other changes in land use are expected to contribute to climate change in the future.
The panel concluded that if average global temperatures rise 2 degrees Celsius over the pre-industrial average — something that previous reports by the panel have suggested could happen by the end of the century — the risk of food supply instabilities "are projected to be very high," according to the report, which was written by more than 100 scientists from around the world.
One of the key ways food production could be affected is by extreme weather events. Studies have shown that climate change is increasing both the frequency and severity of extreme weather, causing more intense downpours during storms or lengthening extreme heat waves, for example, which can disrupt crops or alter growing seasons.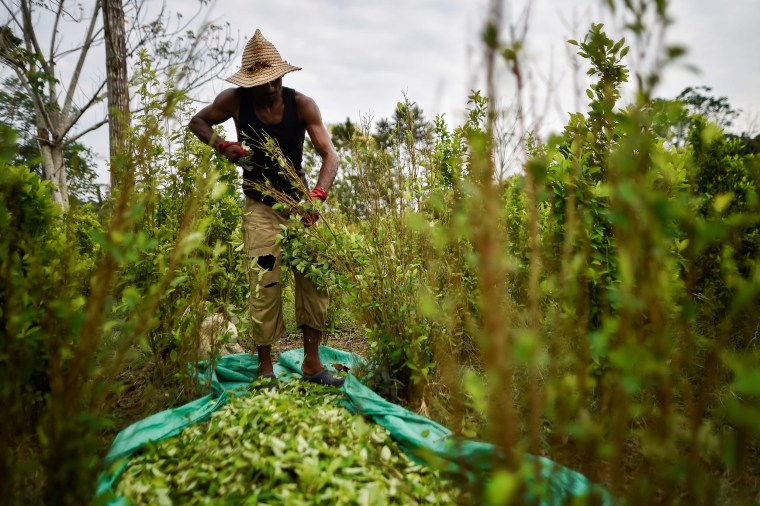 Cynthia Rosenzweig, a senior research scientist at the NASA Goddard Institute for Space Studies in New York City and one of the coordinating lead authors of the IPCC report, said much of the world relies on trade to access food, which increases global vulnerability if food production is affected across several regions at the same time.
"We see that there's a growing interconnectedness in our food systems," Rosenzweig told reporters Wednesday in a news briefing. "There's trade all over the place, and the potential for multi-breadbasket failure is increasing."
Domino effect
Scientists are already seeing some of this play out. This spring, huge swaths of the Midwest were affected by heavy rain and floods that soaked fields and significantly delayed farmers from planting soybeans and corn. In July, a severe heat wave that swept across Europe has aggravated drought conditions in France, affecting crops for one of the European Union's largest grain producers.
"In the past, bad weather in one area has been compensated by perhaps better weather in another, but some of our research has shown that as we move toward 2 degrees Celsius of warming, the probability of major cereal producers facing synchronous shocks in the same season goes way up," said Rosamond Naylor, director of the Center on Food Security and the Environment at Stanford University, who was not involved with the IPCC report.
Naylor's research has also suggested that global warming could enable some weeds and pests to proliferate and could weaken certain crops' ability to fight disease.
"It's beginning to look more like the tropics, where pests and pathogens persist year-round and they're much more difficult to control," she said.
Studies have also shown that pumping more carbon dioxide into the atmosphere, primarily through human activities such as burning fossil fuels, could decrease the quality of nutrients in certain crops. For example, the report identified research on wheat that was grown in an environment with elevated concentrations of carbon dioxide and found that the grain contained up to 13 percent less protein and up to 8 percent less iron.
Similar results have been found with other crops, Rosenzweig said, but much more research is needed to understand how climate change will affect the nutritional value of food.
A complicated relationship
Yet, in addition to being affected by climate change, agriculture and other land uses are responsible for about 13 percent of the world's carbon dioxide emissions, according to the new report. Deforestation, as a way to clear land for agriculture, is one of the most significant ways that human land use contributes to global warming because trees naturally absorb and store carbon dioxide from the atmosphere.
However, Pamela McElwee, an associate professor of human ecology at Rutgers University and lead author of one chapter in the intergovernmental panel's report, said that conserving rainforests around the world will not be enough to offset human-caused climate change.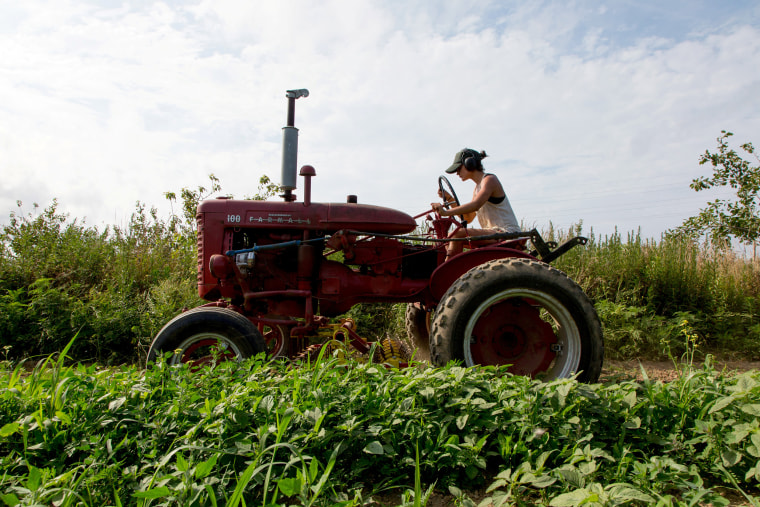 "Natural climate solutions alone will not get us where we need to be," she said in the news briefing Wednesday.
The panel's report outlined possible solutions, including more sustainable land management approaches that protect rainforests and wetlands, which play an important role in naturally fighting climate change. Another key approach is to reduce the amount of food waste, which releases the potent greenhouse gas methane as it rots, said James Gerber, co-director and lead scientist of the Global Landscapes Initiative at the University of Minnesota.
The report also suggested dietary changes could mitigate some of the impacts of global warming. Widespread adoption of more environmentally friendly diets, such as veganism or vegetarianism, could reduce the equivalent of up to 8 gigatons of carbon dioxide per year.
"If people just eat a little bit less red meat, it can lead to a big reduction in greenhouse gas emissions," Gerber said.