On a 17,000-acre patch of land about 15 miles northeast of Fort Myers, Florida, a community that aspires to be the nation's greenest is on the rise.
With more than 340,000 solar panels in place, Babcock Ranch aims to be the first town in the U.S. powered solely by solar energy. Residents will live in energy-efficient homes and use self-driving electric shuttles to get around. To avoid wasting water, the community is emphasizing less thirsty native vegetation over grass. And all irrigation uses "gray water" reclaimed from the town's wastewater treatment plant.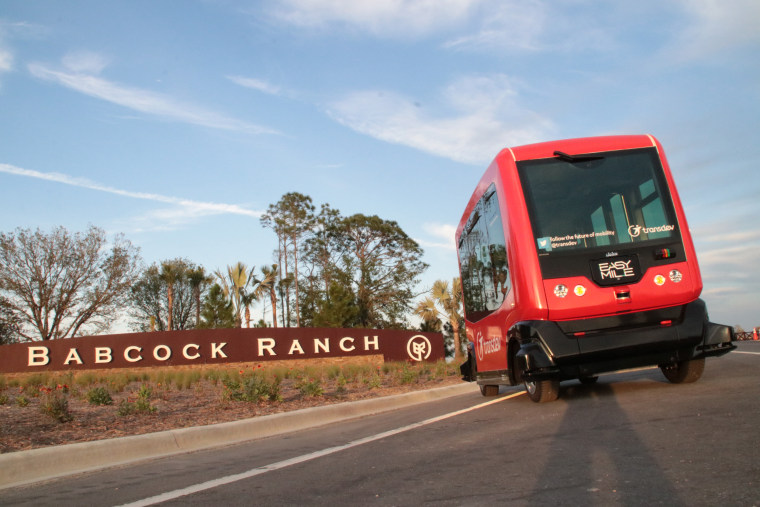 Babcock Ranch is the brainchild of Syd Kitson, who played in the NFL before turning to real estate in 1986. When he bought the land near Fort Myers in 2005, he saw it as a blank canvas upon which to create an entirely sustainable community from the ground up.
Or, as he calls it, "an opportunity to prove that a sustainable, really well thought out, and environmentally responsible development could work. We want to prove that something like this can work economically so that others will do it — not just around the country, but around the world."
First of its kind
There are other smaller-scale sustainable developments in the U.S., and about half a dozen cities have met "100 percent renewable energy" targets using a range of renewables, such as wind and hydropower, according to the Sierra Club.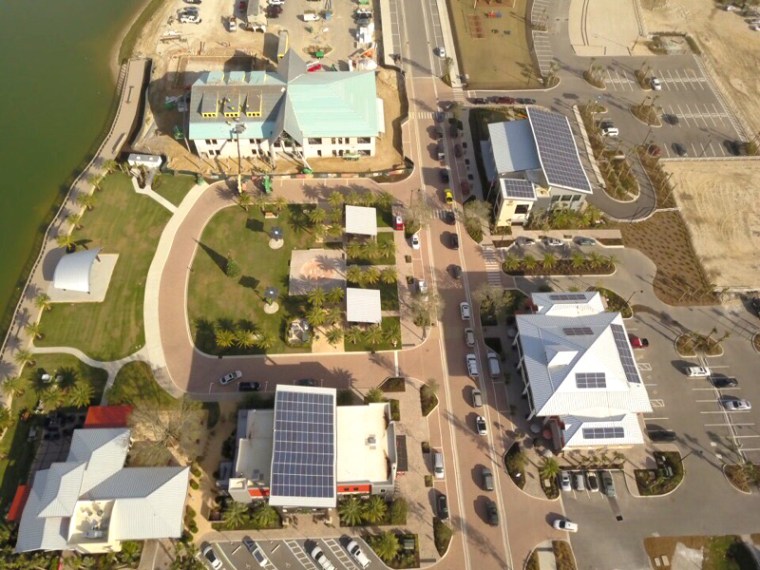 But experts agree that Babcock Ranch is the first large-scale, master-planned community to be powered by renewable energy in the U.S. — and unusual in that sustainability has been considered in just about every aspect of the development.
"This developer is looking more holistically from a green environmental perspective," says Haris Alibašić, an assistant professor at the University of West Florida and former director of energy and sustainability policies in Grand Rapids, Michigan. "The project itself is very intriguing to me — to see that somebody is committed to doing that," he said, adding that he hopes it will set the bar for future developments.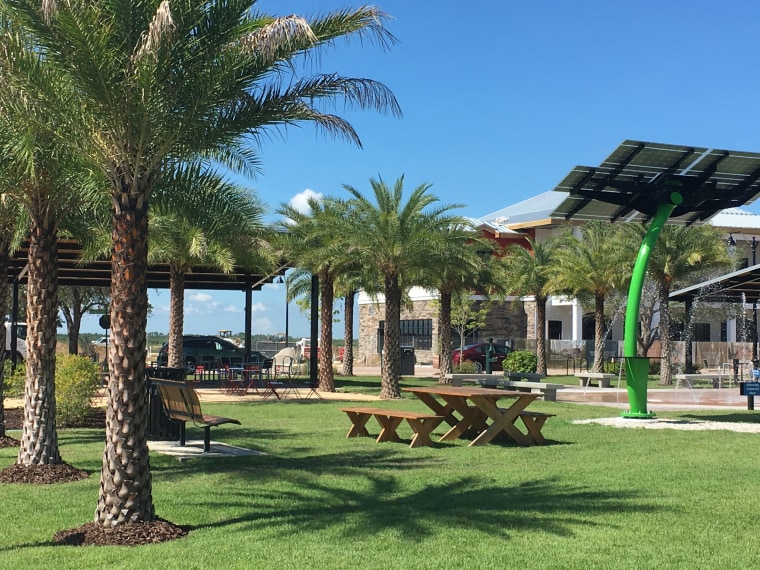 Dan Kammen, a professor of energy at the University of California, Berkeley, shares Alibašić's enthusiasm. "It's great to see this happening," he says. "What this really speaks to me is how incredibly inexpensive solar has become, and broadly, how inexpensive the combination of solar and storage has become."
First panels, then batteries
Kitson partnered with local electricity provider Florida Power and Light to build the 440-acre field of solar panels, which was finished last year before the first residents moved in. The panels power the town and provide power to surrounding communities, Kitson says.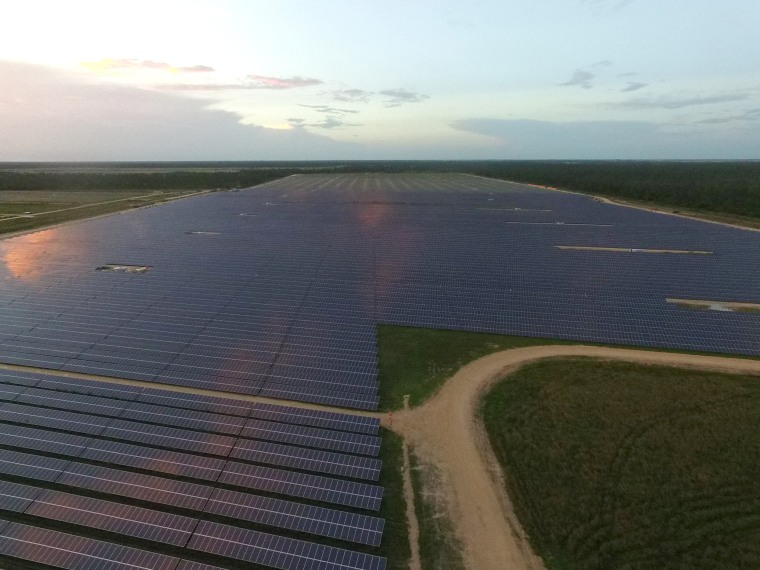 At the moment, the town taps energy from the grid when there's not enough sunlight. But Kitson says battery storage facilities are in development to bridge these gaps. "This is something we are proving that can happen and once we're able to continue building our storage capability here — gosh, that's the holy grail of renewable energy," he says.
With only eight full-time residents so far, Babcock Ranch is in its infancy. But Kitson expects 500 people to be living there by year-end and anticipates a community of 50,000 within the next two decades.
About 25 homes have been built so far, all with front porches and a 1950s feel. Prices start around $190,000 for a 1,417-square-foot three-bedroom home, with some 3,000-square feet homes going for more than $750,000.
Attracting residents
Will Babcock Ranch become the community Kitson envisions? That remains to be seen. Among other challenges, it must be able to attract residents of different age groups and income levels. "One has to be really cognizant of other aspects of sustainability planning," Alibašić says.
Another challenge is that Babcock Ranch is "kind of out in the middle of nowhere right now," says Ed McMahon, senior fellow for sustainable development at the Washington D.C.-based Urban Land Institute, who has been following the progress of the development. "Everybody in there is going to have to drive to their jobs from there."
On the other hand, he says, people may be drawn to the idea of living in a truly sustainable community.
That idea appealed to Donna and James Aveck, Michigan natives who in January became the third and fourth residents of Babcock Ranch. "We feel that we can retire here and continue to grow with the changes that technology will empower us with," Donna explains. "This is a small planet and we're happy to be able to protect it where we can."