Boston Dynamics' Atlas robot has wowed us with a backflip and amused us with its iffy box-stacking abilities. Now in a video posted Thursday on the company's YouTube channel, the humanoid robot demonstrates its running prowess.
It's quite a feat for the robot's creators, but it might not reassure people who worry that smart, agile machines like Atlas are harbingers of a robot apocalypse.
"Wow, kinda scary," one commenter said of the video.
Another said, "These are the machines the elite want to use against us humans."
The 33-second clip shows Atlas chugging along through a leafy neighborhood. The battery-powered bot has no trouble keeping its balance on grass or uneven terrain. At one point in the video, Atlas encounters a log across its path but leaps over it with aplomb.
The clip is one of two new videos from Boston Dynamics. The other shows the company's doglike robot, SpotMini, as it wends its way through an office and lab facility. SpotMini shows it can climb and descend stairs and avoid obstacles while finding its way.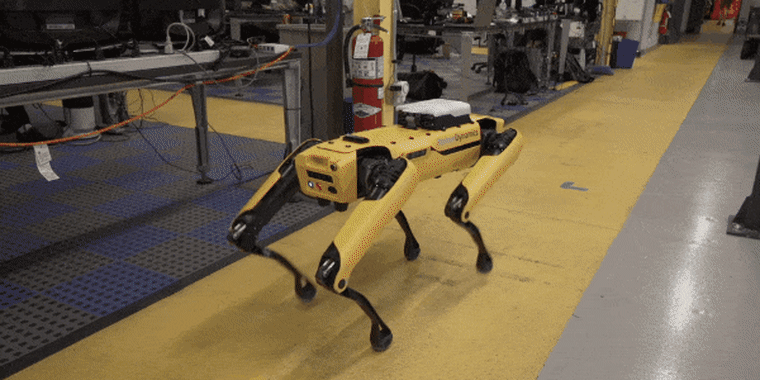 There's nothing especially ominous about SpotMini or its on-camera jaunt, but you can't stop people from worrying. As one commenter quipped, "Just imagine this with two machine guns mounted and the AI inside can reload them, that's the future of warfare."
FOLLOW NBC NEWS MACH ON TWITTER, FACEBOOK, AND INSTAGRAM.