Richard F. Gordon, Jr., a former NASA astronaut who in 1969 became one of only two dozen people ever to have flown to the moon, died yesterday at the age of 88 at his home in California.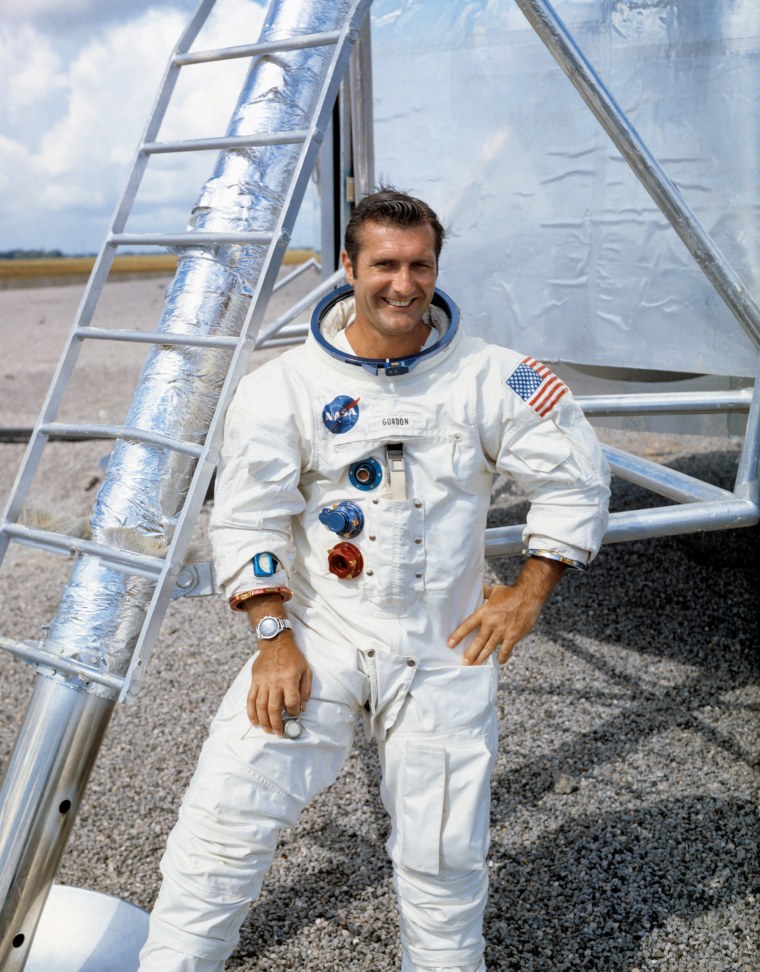 Gordon, whose death was announced by the Astronaut Scholarship Foundation, joined the space agency in 1963 after a career in the U.S. Navy. He was a veteran of two NASA missions. In 1966, he served as pilot of Gemini 11, during which he performed two spacewalks. Three years later, he was the command module pilot of Apollo 12, which was the second mission to visit the moon.
"NASA and the nation have lost one of our early space pioneers," acting NASA administrator Robert Lightfoot said in a statement issued after Gordon's death. Lightfoot called Gordon "a hero from NASA's third group of astronauts," which also included Apollo 11 moonwalker Buzz Aldrin and 12 others.
In a 1999 interview, Gordon said that in going to the moon, he and the other Apollo astronauts who made the journey had, in a sense, discovered our own planet Earth.
"From 240,000 miles away, it's very beautiful...a very delicate planet sitting out there in the blackest — it's the blackest black you'll ever see! It's just devoid of any color whatsoever. And it's been described like a Christmas tree ornament hanging out there. You can't see how it's suspended or anything. It's — philosophically you could emote about it, I'm sure, for quite some time. But it is a startling picture to look at the Earth coming back from being around the moon."
Gordon was born in Seattle on Oct. 5, 1929. He graduated with a degree in chemistry from the University of Washington in 1951 and served as a Navy test pilot and instructor before joining NASA. After leaving the space agency in 1972, he served for several years as an executive with the New Orleans Saints. He also held several positions with companies in the oil and gas and other industries.
Gordon is survived by six children and two stepchildren.