Elon Musk has poked fun, in a rather crude way, at Jeff Bezos' new spacecraft.
On Thursday, Bezos' space company Blue Origin unveiled its first lunar lander called "Blue Moon."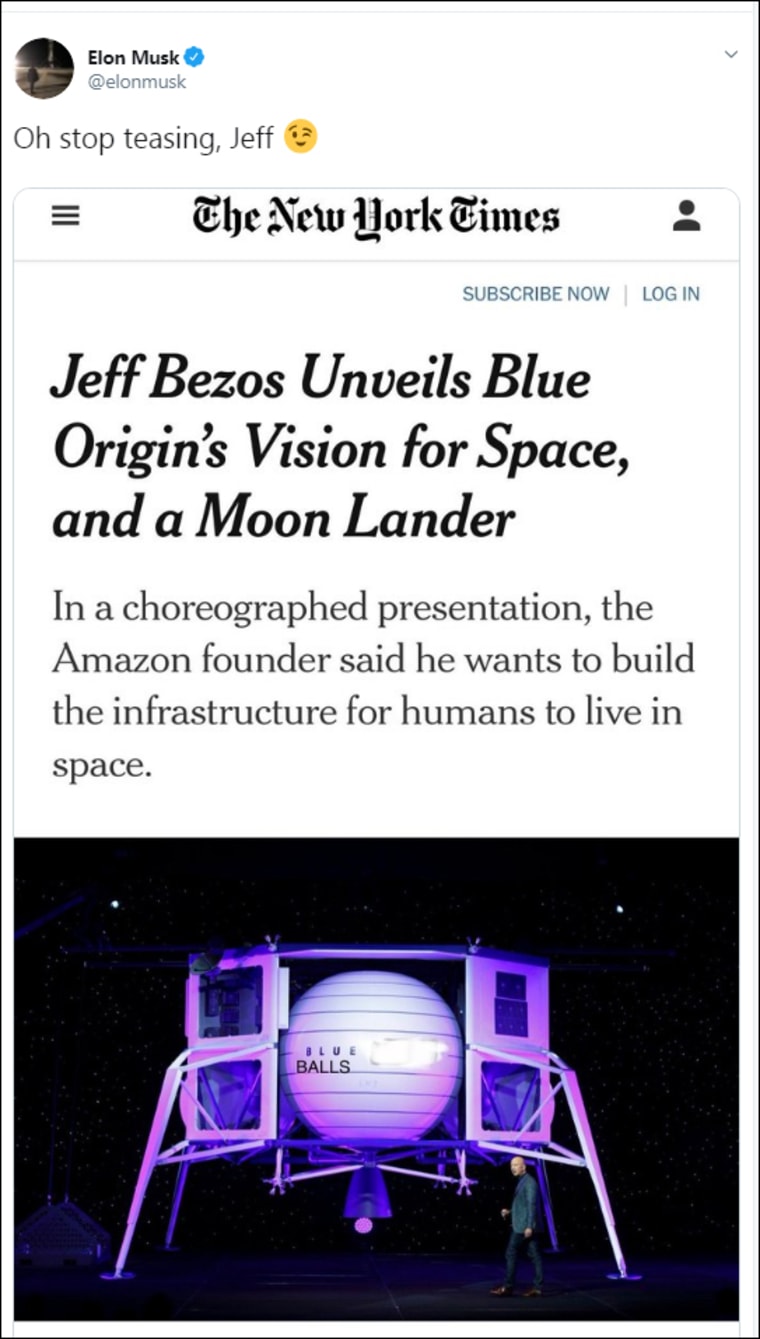 Musk, who is the founder of rival space firm SpaceX, tweeted an altered picture of Blue Moon.
Instead of reading "Blue Moon" on the side of the spacecraft, the image in the tweet reads "Blue Balls."
Tesla CEO Musk has been widely criticized for his Twitter posts. Thursday's tweet is not the first time he has trolled the Amazon CEO.
Last month, Amazon announced plans to launch more than 3,000 satellites to provide internet to "unserved and underserved communities."
Musk subsequently called Bezos a copycat in a tweet. SpaceX announced its own plans to launch internet satellites in 2018.
Want more stories about space?
SIGN UP FOR THE MACH NEWSLETTER AND FOLLOW NBC NEWS MACH ON TWITTER, FACEBOOK, AND INSTAGRAM.