Philippe Starck made his name designing interiors and consumer products here on Earth, but now the French designer is taking things to a whole new level — literally.
Starck has designed a luxurious orbiting habitat to accommodate customers of Houston-based commercial spaceflight company Axiom Space, which plans to launch space tourists into low-Earth orbit beginning with trips to the International Space Station in 2020.
Renderings of the habitat show a womblike chamber with walls that are covered with tufted padding and studded with hundreds of color-changing LEDs. Plans call for chambers of this design to be installed aboard Axiom Station, a private space station that Axiom Space hopes to attach to the ISS in 2022.
"My vision is to create a comfortable egg, friendly, where walls are so soft and in harmony with the values of movements of the human body in zero gravity," Starck said in a written statement posted on his website. "My design is a mix of extreme rigorous functionality and a place dedicated to making the crew function at their best," he added in an email to NBC News MACH. "I want to keep them deeply happy."
The habitat also features video screens as well as picture windows designed to provide clear views of Earth as it passes some 250 miles below. For a more expansive view, folks can visit the station's glass-walled cupola — which Axiom calls "the largest window observatory ever constructed for the space environment."
In case the view gets old, there will also be high-speed internet connection. "There will be wi-fi," company CEO Mike Suffredini told the New York Times. "Everybody will be online. They can make phone calls, sleep, look out the window."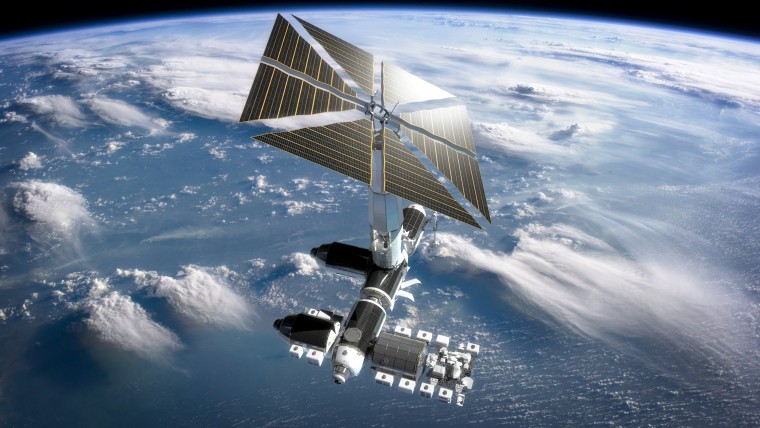 This kind of luxury won't come cheap. The company says a 10-day stay aboard Axiom Station will run $55 million, including the cost of a rocket ride to get there. That's significantly more than the $9.5 million that Silicon Valley-based Orion Span set as the starting price for a ride to and a 12-day stay aboard its space hotel, which it plans to open in low-Earth orbit in 2022.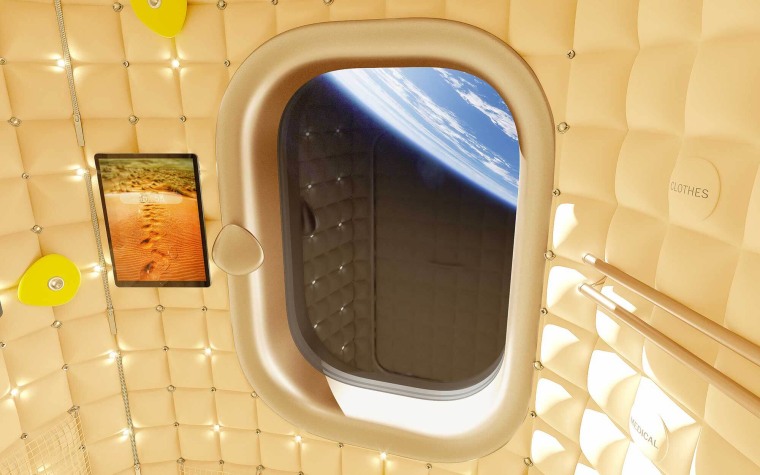 If such accommodations are a bit out of your price range, how about a suborbital flight?
Virgin Galactic says it will charge $250,000 for a six-minute flight to an altitude of 62 miles — high enough to experience weightlessness. Blue Origin also plans to launch space tourists to the same altitude at an estimated cost of $100,000 to $200,000. It's unclear when Virgin Galactic's and Blue Origin's flights will begin.
SpaceX postponed its plan to send tourists around the moon until at least mid-2019.
WANT MORE STORIES ABOUT SPACE TOURISM?