"Concorde ready to intercept the fleeting shadow. Poised like a falcon at the runway awaiting the time, 10:08 UT, to fly up and snare the shadow. The long months of preparation are about complete — the corona to be viewed against the purple sky of space, darkened still further to reveal in full contrast the ethereal white of the solar corona."
This entry in my notebook was written on June 30, 1973, as I sat aboard a Concorde supersonic jetliner poised for takeoff on a runway in the Canary Islands city of Las Palmas. Soon, several other scientists and I would be flying in the path of totality of a solar eclipse that would stretch across much of Africa.
Related: Why Scientists Are So Excited About August's Solar Eclipse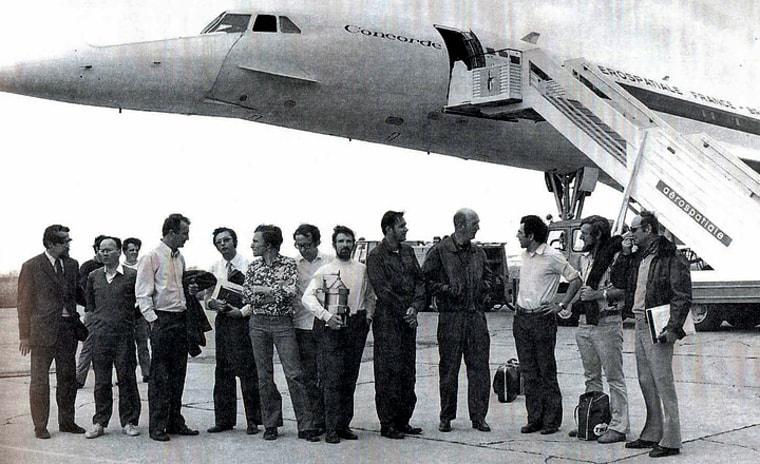 Over the past six decades, I have personally witnessed and studied 26 total solar eclipses and have spent more time in totality than anyone else in the world. My first eclipse was in 1954. My trip aboard the Concorde was my ninth eclipse. On August 21, I will experience my 27th total solar eclipse. The path of totality will pass directly over Clemson University, where I have been an adjunct professor of physics and astronomy since 1996.
The entire continental United States will be able to witness portions of the eclipse, but the total eclipse will be visible only along a narrow band that stretches from Oregon to South Carolina. Clemson is almost dead-center within this band. The eclipse will begin its pass over the University at about 1:07 p.m. EDT and stop around 4:02 p.m. Totality — the brief span of time when the sun is fully obscured by the moon — will begin around 2:37 p.m. and last less than three minutes.
I can tell you from my decades of experience that viewing a total solar eclipse — especially when the weather cooperates — is a life-altering event. Anyone given the opportunity to view one should not pass it up. The sky will start to darken about 90 minutes before totality. Birds will return to their nests, animals will prepare for an early sunset, and the temperature will drop noticeably.
Other than the brief moments of totality, it is imperative for eclipse watchers to use special "solar glasses" when looking at the sun. Solar glasses reduce the light to your eyes by a factor of 100,000. Without them, eye damage can occur rapidly.
I started preparing for the 1973 eclipse about a year in advance. At the time, the Concorde was not yet in commercial service. It could fly in excess of Mach 2, or twice the speed of sound. And it could cruise at 60,000 feet. Studying an eclipse from this fast-moving, high-flying plane meant I would be able to extend the amount of time I could collect precious data during totality.
Related: Airliners of the Future May Sport Some Unusual Designs
On eclipse day, we took off from Las Palmas at 10:08 UT (Universal Time). We intercepted the totality and stayed within it for 74 minutes before descending and landing in the African nation of Chad.
At 74 minutes, our group aboard the Concorde set a record for the amount of time spent in totality that has never been broken. To say the least, it was an experience I will never forget. Though most people will never witness an eclipse from such a high and fast-moving perch in the sky, I urge you not to miss the one coming this August. Even watching it from the ground will be one of the grandest experiences of your life.
Since 1996, Donald Liebenberg has been an adjunct professor in the physics and astronomy department at Clemson University. On Aug. 21, 2017, Clemson University will be dead-center in the path of a total solar eclipse. On that day, Liebenberg will notch eclipse No. 27.
Follow NBC MACH on Twitter, Facebook, and Instagram.