A generation ago, Match.com and other internet dating services ushered in a new era of romantic relationships, and "swiping right" is now entrenched in our culture. But given what's to come, even Tinder may soon seem almost quaint.
Within the next two decades, experts say technology will have advanced to the point that if you're looking for love, you'll be able not just to meet potential mates and chat with them online but also go on realistic virtual dates without leaving home.
With the help of a virtual reality (VR) headset and a mask and bodysuit studded with sensors and actuators, you'll be able to meet up at some fun location anyplace in the world — taking in a show at a Manhattan nightclub, for instance, or maybe going snorkeling on Australia's Great Barrier Reef. In this virtual world, you'll see and hear what your date sees and hears; you'll also be able to see, hear, and even touch your date.
If things go really well, you can share an embrace and, with the help of odor sensors and scent generators, even smell her perfume or his cologne.
With online data transfer becoming ever faster and less expensive, the virtual dating experience promises to be as accessible as it is compelling. As a result, experts say that 70 percent of all couples in the developed world will initially meet online by 2040. That's up from about 24 percent today.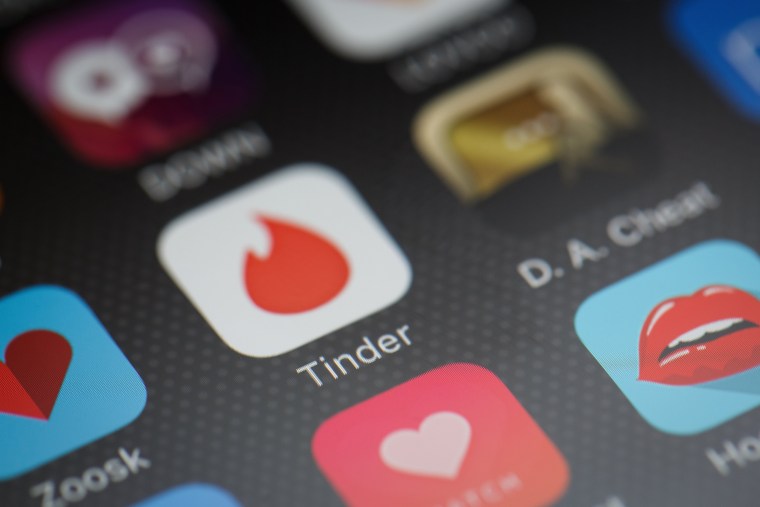 What's driving the rise of digital dating? Novelty is one factor; another may be our own increasing reliance on technology across all aspects of our lives. But the desire to avoid needless risk may be paramount — especially for women.
"It's a big step going from sending messages on an app to actually meeting in person," says Clemens Wangerin, managing director of vTime, a U.K.-based company that recently launched a VR social network. "Virtual reality is probably the safest way to have a real time interaction with a complete stranger other than a telephone conversation."
Beyond compatibility quizzes
Finding a date is one thing, finding a love match something else entirely. But technology can help here as well. Online quizzes, like those used by OKCupid and eHarmony, can help predict compatibility. But these don't always yield reliable results, in part because people don't always fill them out accurately.
So dating websites and apps may come to rely on potential partners' social media posts as a way to gauge compatibility. Eventually, the sites and apps may factor in heart rate, respiration rate, and other biometric data recorded by wearable devices. With the help of artificial intelligence and databases of successful relationships, the data could show, for example, whether you're likely to end up constantly fighting because your partner needs "me time" or whether you share the same appetite for emotional intimacy.
Jonathan Beber, eHarmony's senior research analyst, thinks we may even see the development of smart contact lenses and body implants that record subtle changes in body chemistry in the presence of certain individuals — as a way to indicate the specific kinds of people we find attractive.
"By 2040, we will have technologies which are capable of measuring your hormones and feeding this information, along with data on your behavior, to smartphones and other devices to match you with people," Beber says, adding that it might take another 10 or 20 years before this approach gains wide acceptance.
Will people really feel comfortable sharing such intimate secrets with total strangers? Beber thinks so, citing the rapid acceptance of ride-sharing services.
"If you told someone 20 years ago that you could find a random stranger to come to wherever you are and you'd get in their car to take you somewhere, they'd look at you like you were crazy. But now, apps like Uber and Lyft rule the road."
Beber thinks digital dating technology could even act as a kind of dating coach, with users getting advice during outings via smartphone texts or audio messages delivered via earbuds.
"If artificial intelligence were thoroughly trained on, for example, what body language signifies about the level of chemistry, things like this could be absolutely plausible," he says. "If these algorithms had seen in successful dates that engaged dates tend to lean in closer to one another, keep their arms from being crossed, flushing of the skin, and genuine laughter, those could be signs of a great date."
Digital soul mates?
Some experts take technology a step farther, envisioning a time when we form romantic relationships not just with other people but also with robots. One recent report predicts that within the next decade many humans will have two soul mates — one made of flesh and blood and another of computer chips and synthetic skin.
"It's actually very difficult for humans to sustain a relationship over a long time," says Prof. Vanessa Evers, a world-renowned expert on human-machine interactions at the University of Twente in the Netherlands. "It requires such amazing skill and willingness from both parties to adapt to each other, and to communicate. But robots could be better than us at detecting the patterns of behavior that are harmful to our relationships, and then sound the alarm bell."
Humanity at risk?
Not everyone is on board with the idea of making robots the objects of our affections — or even with placing our romantic lives under the control of algorithms and devices.
"Are we ready to hand over something so central to our understanding of our own humanity — our desire to love and be loved — to a seemingly objective formula?" asks Corinne Weisgerber, a sociologist at St. Edward's University in Austin, Texas, and an expert on the psychological effect of new technologies.
Weisgerber worries that algorithms may perpetuate destructive biases, such as those involving age and race. And while she acknowledges that digital dating may be especially appealing to people who struggle with forming relationships, she worries that relying too heavily on it could detract from our ability to properly get to know a new partner.
"When we start relying on real-time AI dating coaches, we may never learn how to build rapport with potential romantic partners because we no longer need to expend our energy trying to read another person's emotions or nonverbal behaviors," she says.
Yet, as the mainstream adoption over dating apps has shown in the past few years, it's inevitable that in coming decades these technologies will slowly blend into society. They may offer the promise of first dates with no awkward silences, and possibly even successful relationships.
And as long as we don't give up too much control, those could be good things.