A trio of American, German and Russian astronauts launched on a two-day trip to the International Space Station early this morning (June 6).
Coverage of the launch began at 6:15 a.m. EDT, with the astronauts' Soyuz rocket lifting off from the Baikonur Cosmodrome launch facility in Kazakhstan at 7:12 a.m. EDT.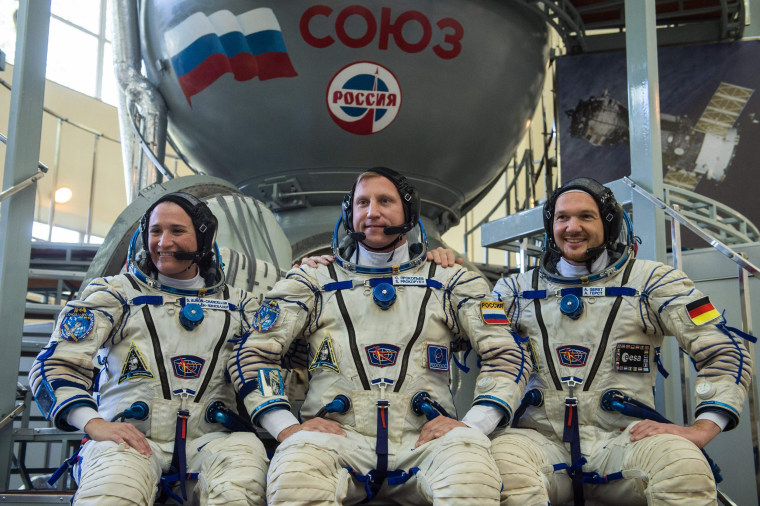 Aboard the rocket was NASA astronaut Serena M. Auñón-Chancellor; Alexander Gerst of the European Space Agency; and Sergey Prokopyev of Roscosmos, the Russian space agency. This is Gerst's second flight into space; the others are going up for the first time.
The astronauts are scheduled to dock with the station at 9:07 a.m. EDT on June 8, with the hatch opening expected around 11:05 a.m. EDT. They will spend six months aboard the station, joining the three-man crew already aboard.