It trots into the frame on spindly legs, stops, and then swoops its head around, seemingly on the prowl. Meet the new SpotMini, a four-legged robot made by Boston Dynamics.
The Waltham, Massachusetts-based company unveiled its latest creation in a short YouTube video that teases how the bot can move and saunter about outdoors. SpotMini is a bit less creepy than some of Boston Dynamics' other creations, like BigDog and Petman. But it's not the kind of thing that reassures people who fear a robot apocalypse.
A predecessor of the new SpotMini, introduced in 2016, featured a long, giraffe-like neck. In a video released at the time, Boston Dynamics suggested it could help perform chores around the house — for example, using its long neck and "mouth" to gingerly load a dishwasher.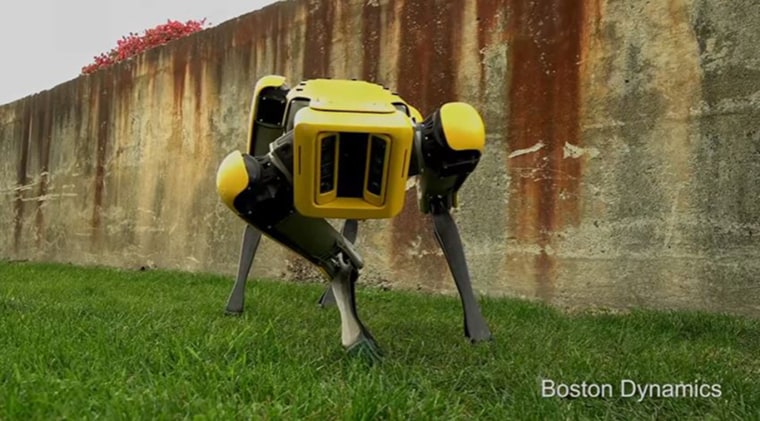 It's not clear what the new SpotMini will be used for, or if it will be sold commercially. The new video ends with just the tantalizing message: "Coming soon."
Boston Dynamics was owned by Alphabet, Inc., the parent company of Google. Earlier this year, the robotics company was sold to the Japanese telecommunications and technology firm SoftBank.