Why bury Grandpa underground when you could launch his remains into space and watch them turn into a fireball when they reenter the Earth's atmosphere?
Everyone hopes they will go to heaven and reach some type of nirvana in the afterlife. Now that uncertainty no longer needs to be left to chance. Thanks to space pioneers such as Celestis and Elysium Space, space funerals are an option for those looking for a resting place way beyond Earth.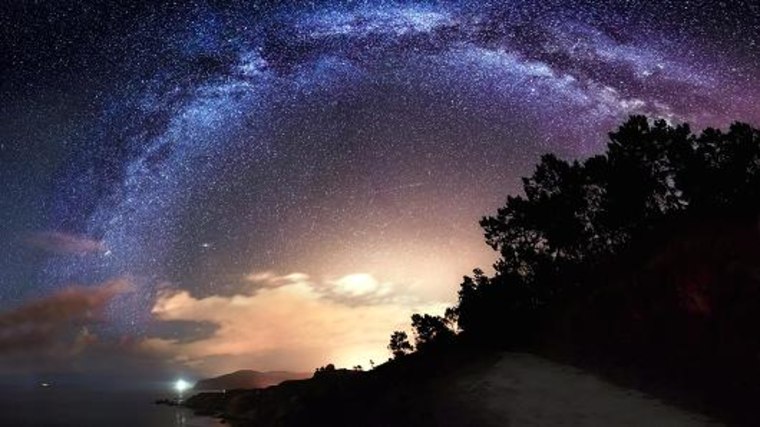 Celestis, a subsidiary of Houston-based aerospace company Space Services, offers an array of options for those who want to launch human remains in space. And these voyages range in price, depending on how far in the celestial heavens you want to go.
Its most popular services, which place remains into payloads on third-party commercial rockets, are Earth Rise, where cremated remains are transported suborbitally for a cost of $1,295 and returned to Earth; and Earth Orbit, where remains travel around the Earth and then released into space for a fee of $4,995. It also plans to offer a DNA service for those who don't choose cremation next year. The company will take a person's DNA sample and bond it with a silica-type agent to create a fillable capsule that can be transported into space.
Three-year-old Elysium Space offers a "Shooting Star Memorial" for $1,190, which involves launching a loved one's remains into space and seeing it turn into a fireball when it reenters the Earth's atmosphere. While it flies through space, family and friends can track its location and watch the flight from the capsule's point of view via a mobile app.
Cheaper than the average funeral
According to Celestis co-founder and CEO Charles Chafer, more than 1,000 people have used the company's services since they introduced them in 1997. Over the years, the company has flown 14 missions into space on third-party rockets, including the UP Aerospace SpaceLoft XL launch vehicle. "People are often surprised at the cost," Chafer said. "It costs less than the average U.S. funeral."
As he explained, space burials are not just for futurists like "Star Trek" creator Gene Roddenberry, who had his ashes loaded into a Celestis spacecraft and released in space as part of his last wishes.
"What we typically see are people who step out at night and look at the stars, and they say, 'I want to be a part of that,'" said Chafer. "People want something special, something that says something about who they were and what they believed in."
"They are motivated by different factors," he said. "Some are cost-related, some are environment and some are religious or spiritually-related."
Goodnight, moon
Next year the Celestis plans to offer a Luna option, which will include orbiting the moon and landing on its surface via MoonExpress' robotic aircraft for $12,500. According to Chafer, the remains will be contained within a landing craft that will stay on the moon in perpetuity. It will also introduce the Voyager Service — a voyage beyond the Earth-moon orbit into deep space, where remains will be on a permanent celestial journey.
Elysium already has a Lunar Memorial service, which costs $9,950 and delivers a small portion of the deceased remains to the surface of the moon.
While both companies offer services that may seem unusual to some, those whose interests include space exploration, science fiction or astronomy could hardly be better served when the time comes for them to go. According to Chafer, it's not just the deceased whose needs are served by this type of memorial.
"Funerals are for the living, and we do a three-day event where we invite families to the launch," he said. "You don't see many memorials where there's as much cheering at the launch."