Sixteen years ago, amid a post-Cold War glow, U.S. defense contractors began using a cheap and efficient Russian engine to launch American military rockets into space.
Now, with Vladimir Putin's authoritarian regime opposing American interests in Syria, Crimea and across the globe, the use of Russian technology to launch secret spy satellites and other sensitive payloads is increasingly viewed as a security and geopolitical liability. Defense officials say there is no ready replacement available, however.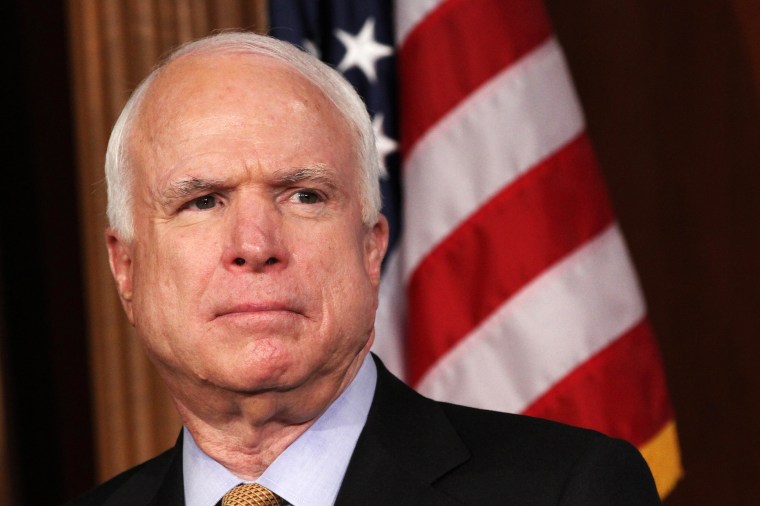 Nonetheless, some lawmakers have been trying to force the Pentagon to stop relying on the Russian rocket engines, and they are trying to pass a provision to do that in a defense spending bill being debated this week on the Senate floor. Other lawmakers are vehemently opposing that effort.
There are substantive arguments on both sides. But, as with much of what happens in Congress these days, what's unfolding is very much a parochial brawl, pitting lawmakers with ties to the companies that use the Russian engines against lawmakers with ties to the company that would benefit from a ban on them. It's all happening against a backdrop of fund raisers, political contributions and lobbying.
Sen. John McCain has been leading the charge to stop using the Russian rocket engines, arguing that by buying them, the U.S. is providing a benefit to Putin and his allies.
"Purchasing these engines provides financial benefit to Vladimir Putin's cronies, including individuals sanctioned by the United States, and subsidizes the Russian military-industrial base," the Arizona Republican said on the Senate floor Wednesday. "This is unacceptable at a time when Russia continues to occupy Crimea, destabilize Ukraine, menace our NATO allies, violate the 1987 Intermediate Range Nuclear Forces Treaty, and bomb moderate rebels in Syria."
McCain has long spoken out against Russian excesses. His election campaign also happens to have received $10,000 in contributions from the political action committee of SpaceX, the rocket company started by billionaire Elon Musk, according to OpenSecrets.com, which compiles federal election data.
SpaceX is also listed as a donor for an unspecified amount less than $24,999 to the McCain Institute, a foundation named after the senator at Arizona State University.
SpaceX is trying to break into the military launch market, having won its first military contract in April. SpaceX's PAC also contributed $2,500 to Rep. Kevin McCarthy of California, the chief sponsor of the ban in the House, who has proclaimed himself a friend and supporter of California-based Musk.
SpaceX would benefit from the ban of Russian engines because they are being used by its chief competitor, the United Launch Alliance, a joint venture of defense contractors Boeing and Lockheed Martin.
A McCarthy aide who declined to be quoted said McCarthy's district has a significant commercial space presence and that McCarthy believes a continued reliance on Russian rockets threatens U.S. national security interests.
McCain spokeswoman Rachel Dean declined to address the donations, but said, "The Secretary of Defense and the Director of National Intelligence both confirmed that the United States can meet its assured access to space requirements without the use of Russian rocket engines."
When it comes to lobbying and political contributions, the companies that are using the Russian RD-180 engines, Boeing and Lockheed, have few equals in Washington. And they have also made their voices heard on this issue.
McCain won a temporary ban in 2014, after Russia invaded Crimea. But in a spending bill earlier this year, Congress lifted that temporary measure.
Two senators led the fight to lift the ban and oppose McCain's effort to end reliance on the Russian engine: Richard Shelby, a Republican of Alabama, and Richard Durbin, Democrat of Illinois.
Boeing is headquartered in Chicago, and the United Launch Alliance assembles its rockets at a plant in Decatur, Alabama.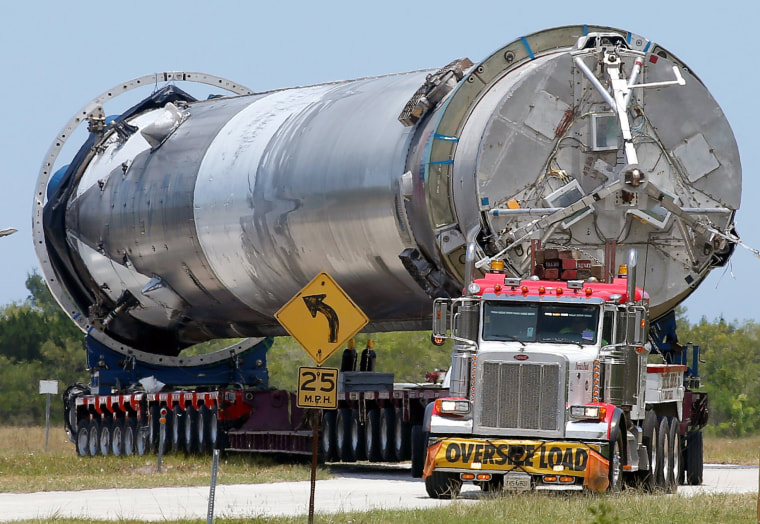 Boeing executives have been Shelby's single largest contributor associated with a single company, having contributed $136,400 from 2011 to 2016 to his various funds, according to OpenSecrets, which is run by the non-partisan Center for Responsive Politics, a good government group.
Boeing execs also gave $58,500 to Durbin's campaign and leadership funds from 2011 to 2016, making them collectively one of his top corporate donors.
When Durbin was last up for re-election in 2014, Lockheed executives pitched in $29,600, making him the top Senate recipient of their money, according to OpenSecrets.
(McCain, the chairman of the Armed Services Committee, was also the recipient of $10,000 from Boeing and $10,000 from Lockheed.)
Those tallies don't count contributions made by the legions of contract lobbyists those companies hire. Nor do they count the money the companies spend on persuasion.
Lockheed spent $13.8 million lobbying Congress last year, OpenSecrets says. Boeing spent $21.9 million. The United Launch Alliance spent another $1.4 million.
SpaceX reported spending nearly $1.8 million lobbying Congress.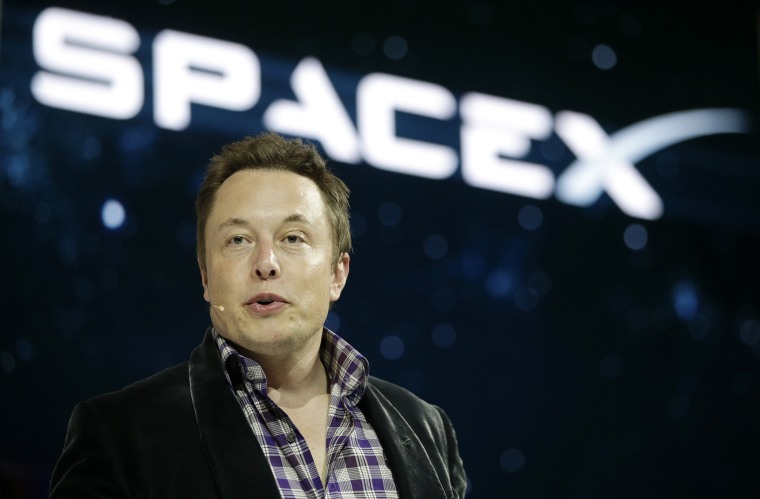 Shelby spokeswoman Torie Matous said the senator's approach to the issue "is entirely built on his interest in protecting national security. Every senior official currently serving in the Air Force, Pentagon, and the Intelligence community shares the senator's belief that banning the use of the RD-180 before we have a reliable domestic alternative would jeopardize assured access to space and put taxpayers on the hook for billions."
Durbin spokesman Ben Marter said the senator has not favored Boeing and Lockheed's United Launch Alliance.
In March of 2014, Durbin held a hearing on competition in the space program that was considered damaging to ULA, Marter said, "because he was concerned about the increasing price of space launch under ULA, and because he wanted to introduce competition into the system…Not something somebody with only parochial interests in mind would do. "
He added, "What Senator McCain is proposing would cripple America's ability to launch the national security satellites that directly support our troops serving in harm's way."
Spokespersons for Lockheed, ULA and SpaceX declined to comment. A Boeing spokesman said, "We give to a variety of lawmakers that are interested in supporting U.S. national security priorities. The Air Force and Defense Department leadership have testified that as many as 18 additional RD-180s are needed to bridge to a domestic alternative. According to Deputy Defense Secretary Robert Work, losing access to the RD-180 would create significant 'cost impacts and disruption to launch schedules.'"
On the merits, there are no easy answers.
If the supply of Russian engines were cut off, it would slow down satellite launches, cost serious money, and compromise U.S. national security, Air Force Gen. William Shelton, who heads Space Command, told Congress recently.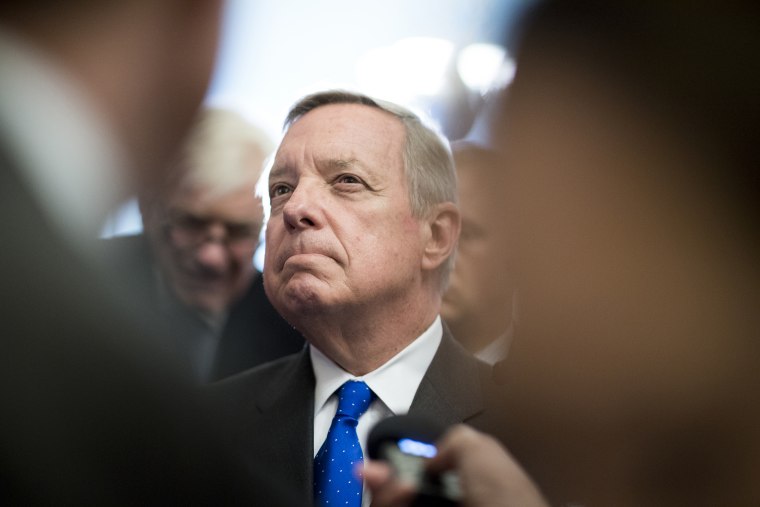 "There would be serious national security implications," he said, adding that the Pentagon estimates it will take 5 to 8 years to wean itself off the Russian engine.
At the same time, many national security experts, including former Defense Secretary Leon Panetta and former CIA Director Michael Hayden, say it is a mistake to continue to rely on Russia.
"We have an American industrial base with multiple providers that can produce All-American-made rocket engines," they and other ex-officials wrote in a letter to McCain and Senator Jack Reed of Rhode Island, top Democrat in the Armed Services Committee. "There is no need to rely on Putin's Russia for this sensitive, critical technology."
Jerry Gray, a rocket expert who originally recommended the use of the Russian engine, wrote in an op-ed in December in Space News that the concerns over Russia's behavior justified developing a U.S. option.
"But," he wrote, "the development, integration and reliability demonstration of a new large U.S. liquid-propellant rocket engine cannot be accomplished for years to come."