We're not quite at "The Jetsons" level of technology, where every home has a robot maid or butler — but robots can already make themselves useful around the house, from cleaning the windows to mowing the lawn. And they can be great toys for entertaining or even teaching the kids — and for the kid in us all. Here are 11 ideas for robots that you can buy right now for your home.
MACH has affiliate relationships, so we may get a small share of the revenue from your purchases. These items, which were chosen by MACH's editorial staff, are sold by the retailer, not by MACH. All prices are subject to change and items could sell out based on the merchant's inventory.
Best Robots for Kids
Buy it: $145.79, Amazon
With its unusual shape and brightly colored plastic shell, the Dash robot looks like a toy for very young children. Marketed as "your child's first real robot friend" for ages 5 and up, Dash connects by Bluetooth to a range of smartphone apps, for iOS and Android, which give it the ability to find its way around on its three wheels, dance, spin, make noises and follow programmed instructions. Several clip-on accessories are also available, like a xylophone for playing music, a projectile launcher for plastic balls and a sketch kit for drawing as it moves.
Buy it: $179.99, Amazon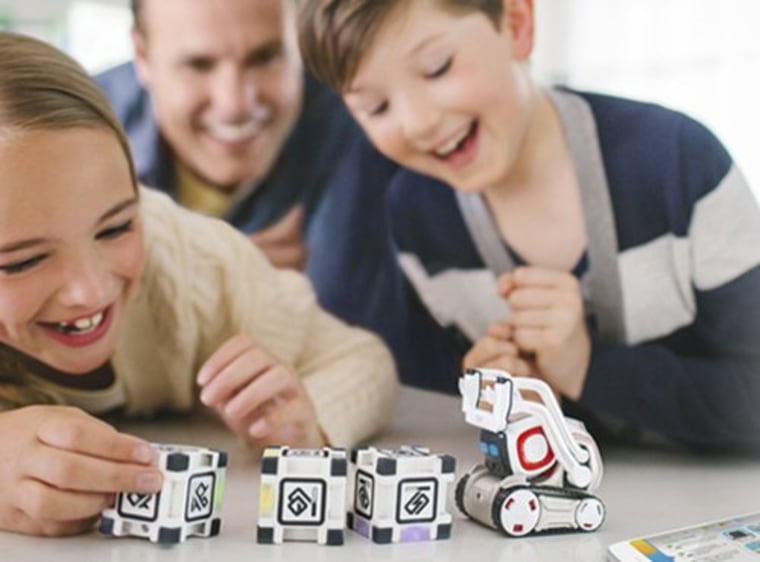 Described as an interactive toy for ages 8 and up, Anki's Cozmo robot moves around on two treads, and has a digger-style single arm at the front that it uses to lift and carry three "power cubes" that are included in the package. The Cozmo robot's AI "brains" come from a wireless connection to smartphone app, for iOS and Android, which lets it recognize faces, repeat names and words, follow programmed instructions and do stunts like a "fist bump." The more you or your kids play with Cozmo, the more the robot's AI "personality" develops.
Buy it: $162.98 (normally $200), Amazon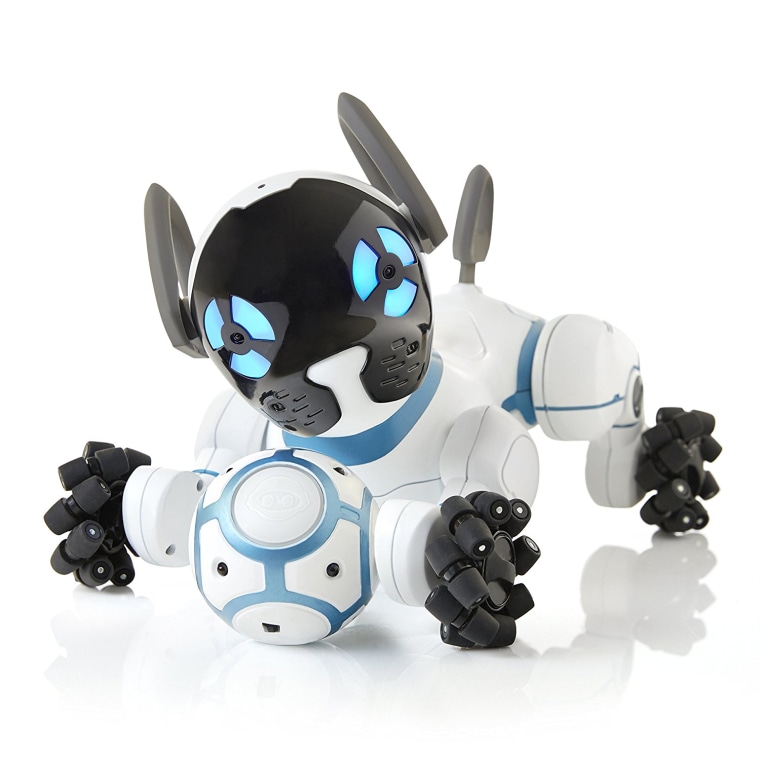 If your toy budget doesn't stretch to more than a thousand dollars for a Sony Aibo, the WowWee CHiP may be the best robot dog for you or your kids. It gets around on four legs tipped with roller wheels, which let it play fetch or soccer with the included "SmartBall." CHiP can respond to voice commands and to instructions from a wrist-worn controller — and when it's low on power it will make its own way to its "SmartBed" and plug itself in to recharge.
Buy it: $49.97, Amazon
About as much robot fun as you can get for $50, the Sphero Mini is a robotic ball with motors, lights and a gyroscope on the inside of its interchangeable colored plastic shell. Although only about the size of a pingpong ball, the Sphero Mini can be controlled by a smartphone app to roll around an obstacle course or knock down a set of tiny toy skittles. You can even control its movements through the app by facial gestures, or program its behavior with javascript.
Buy it: $299.99, Amazon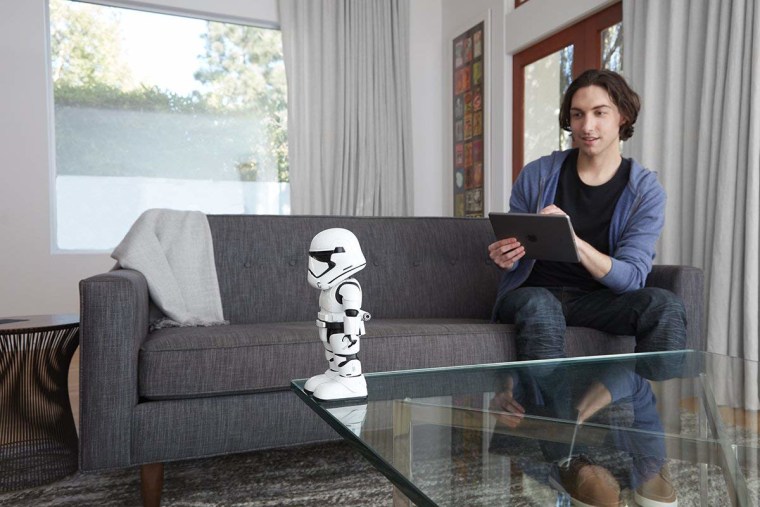 Ubtech's line of walking humanoid robots now includes this toy robot Stormtrooper, modeled on the bad guys from the "Star Wars" movies, which will let you crush the rebel resistance from the comfort of your own living room. Almost a foot high, the Stormtrooper can patrol a room and respond to voice commands through a wireless connection to an app on an Android or iOS device. It can also recognize faces, and it comes equipped with a toy blaster.
Buy it: $99, Amazon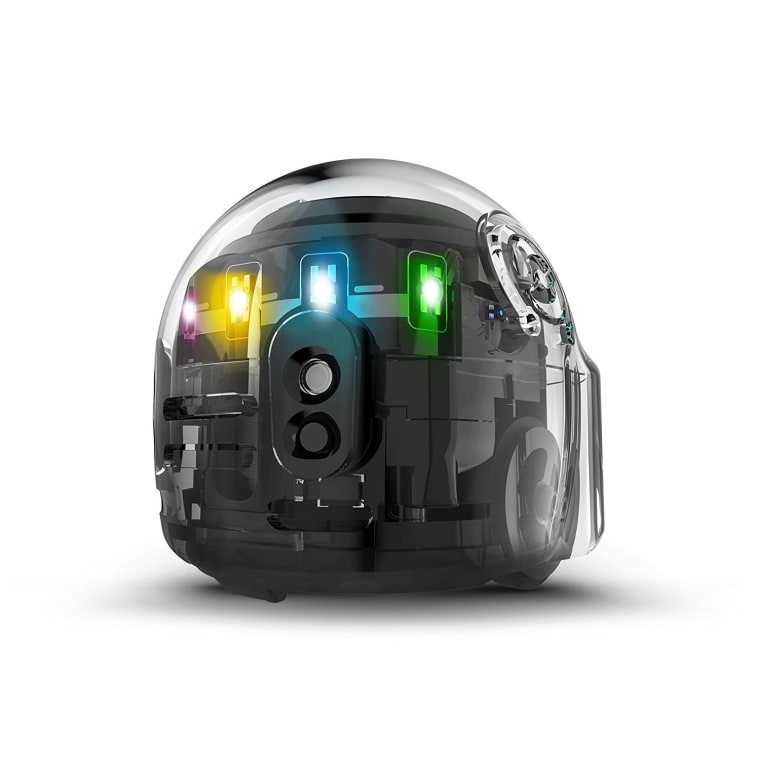 More than just a programmable robot toy, the golf-ball-sized Ozobot Evo robot is used in some schools and universities to explore programmable control, artificial intelligence and robot "swarming" behavior. Ozobot Evos can be "programmed" just by drawing lines on paper, which the robot will follow, but it also responds to commands in a specialized programming language, called OzoBlockly, that is designed as a teaching tool for coding. The Ozobot Evo can also be driven manually by a smartphone or tablet, or left to explore a room space on its own.
Best Home Robots
Buy it: $699 (normally $899), Amazon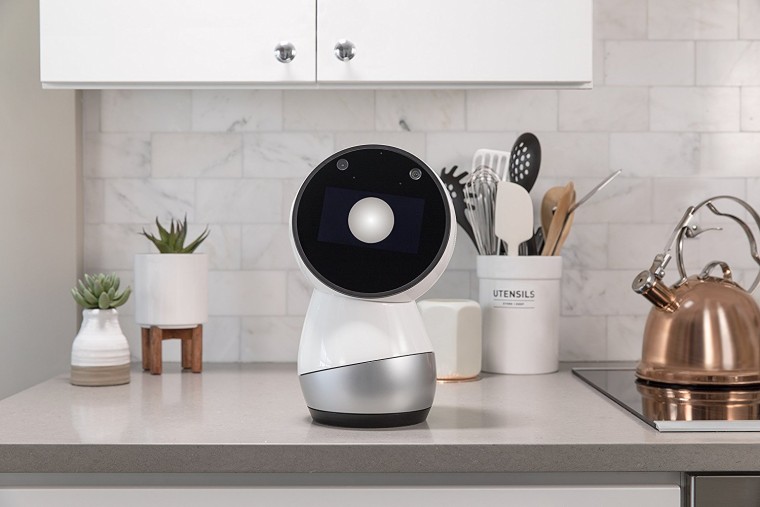 Unusually for a robot, Jibo stays put wherever you place it — but that doesn't mean it doesn't move. The Jibo's ingenious design is used to create a variety of expressive movements, from tilting its "head" and twisting to face people in the room, while engaging them in conversation: it can even tell jokes. Jibo features advanced face and voice recognition technology, so it attempts to build unique "relationships" with the different people it encounters. It also acts as a voice assistant or "smart speaker" for accessing internet sources like Microsoft's Bing search engine.
Buy it: $279.99 (normally $300), Amazon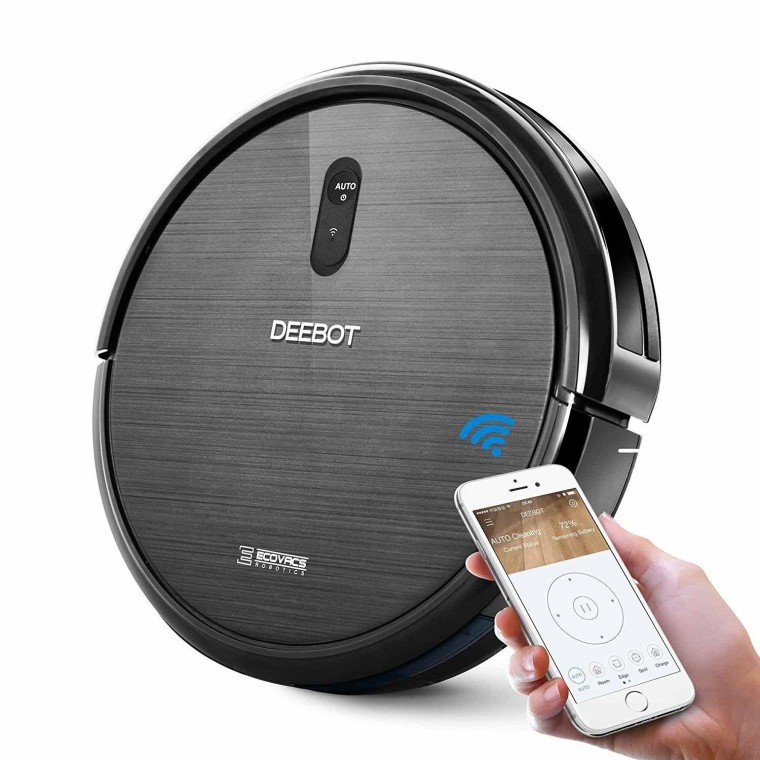 While iRobot's Roomba devices may be the original floor-cleaning robots, the Deebot series from EcoVacs are fierce competitors on price and features. The Deebot N79 is one of the least expensive floor-cleaning robots with WiFi connectivity, which allows it to be controlled through a smartphone or tablet for scheduling and maintenance. It's happiest working on hardwood, tile or concrete floors, but it can also tackle carpets with up to half-inch pile. Four to five hours of recharging gives about 100 minutes of cleaning time.
Buy it: $159.99, Amazon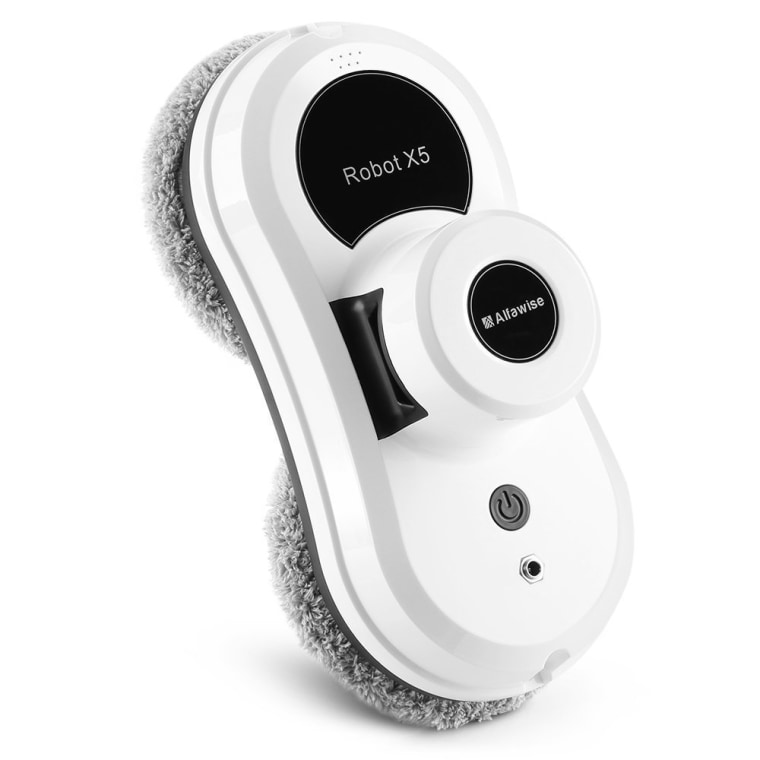 Window-cleaning robots are a bit like vertical Roombas: the Alfawise S60 X5 sticks itself to your windows, even the highest and most remote in the house, and uses its integrated brushes and vacuum motor to clean them. It's programmed to identify window frames and other obstacles as it carries out its cleaning tasks, and it will even stay stuck to a window if its power supply fails. It comes with a remote control that works on either side of a glass window, and it can also be controlled wirelessly by an Android or IOS smartphone or tablet.
Buy it: $144.95, Amazon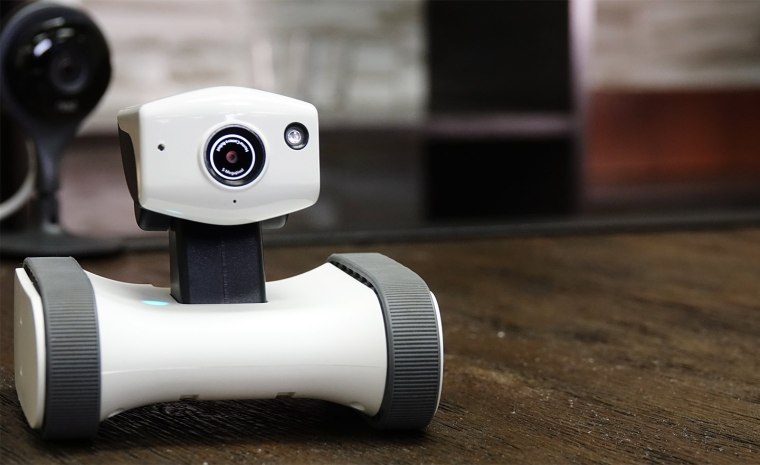 The Appbot Riley security robot can patrol your home with a night-vision camera and microphones, keeping a lookout for unauthorized visitors or just making sure that all's well. The onboard camera can stream HD video straight to a smartphone or tablet, and it can also take and store security snapshots as it makes its rounds. The drive treads can handle hard floors, carpets and even grass lawns, and the robot can right itself after falling over. It's also useful as a mobile monitoring device for babies, the elderly and even pets.
Buy it: $599, Amazon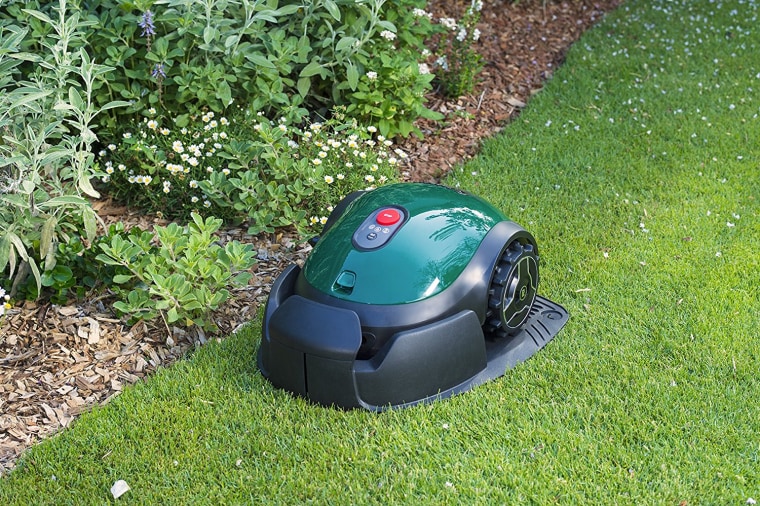 Mowing the lawn can be a time-consuming task, and if it's not something you enjoy doing then it's a prime application for a robot. The Robomow Rx12 is one of the smallest and least expensive robot lawnmowers available, and is designed for smaller lawns of up to one-tenth of an acre. It has a 7-inch cutting width, and can be set to cut the grass to between half an inch and 1.7 inches in height. It can also be programmed to cut a lawn in separate zones, with different cutting setting for each zone, and it's capable of handling moderate slopes of up to 15 degrees. It's also programmed to return to its charging station when the batteries begin to run out, after about 100 minutes of lawn-mowing.
Want more stories about robots?