As video games have become more sophisticated, so too has the gear needed to give you the clearest graphics, the best comfort or the most immersive experience. And with the onset of virtual reality in gaming, there are even more devices available to create realistic sensations in these make-believe worlds.
Whether you're looking to feed your own hobby, or if you want to spoil the gamer in your life, here's some of the best gaming gear you can buy right now.
MACH has affiliate relationships, so we may get a small share of the revenue from your purchases. These items, which were chosen by MACH's editorial staff, are sold by the retailer, not by MACH. All prices are subject to change and items could sell out based on the merchant's inventory.
Best Gaming Keyboards and Gaming Mouse
$199.99 on Amazon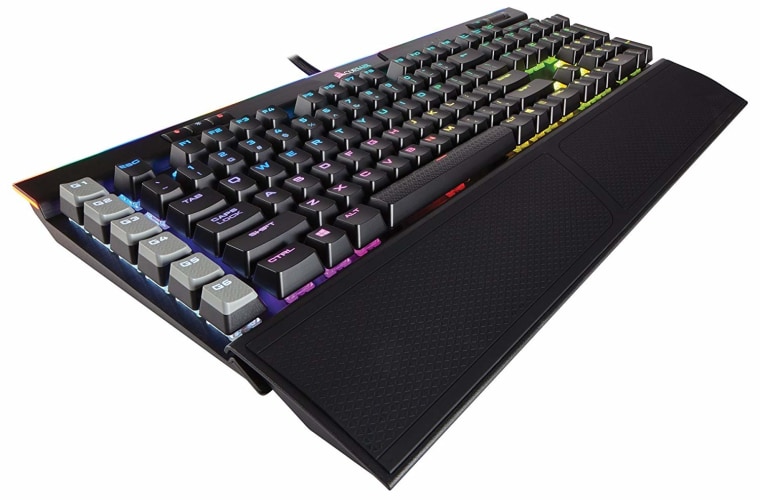 Keyboards used for gaming suffer a lot of wear and tear, which is why keyboards with precision mechanical switches designed to withstand millions of keystrokes started to replace cheaper and less robust versions several years ago. The K95 RGB Platinum keyboard from Corsair is built to last for years, with Cherry MX Brown mechanical key switches and an aluminum frame. It also lets you program six different key sequences, has media playback keys and a USB port, and each key can be programmed to have any backlit color you want.
Buy the Corsair Platinum keyboard here.
$48.94 on Amazon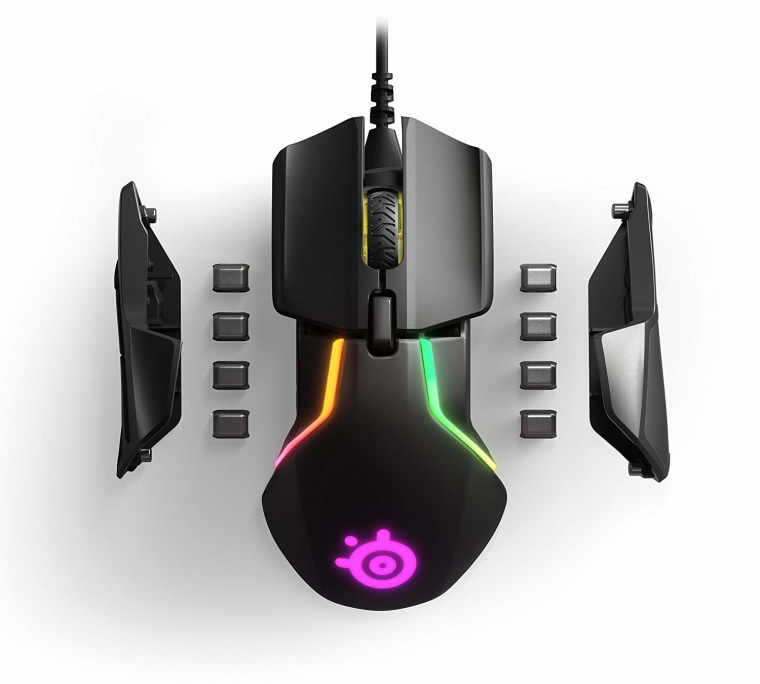 Keyboards aren't the only devices that feature mechanical switches with a satisfying "click" sound — you'll also find them on the SteelSeries Rival 600 mouse, which also has the full-spectrum RGB lighting that seems almost standard now in every piece of dedicated gaming gear. Although modestly priced at under $50, this gaming mouse features a 12,000 DPI optical sensor for pinpoint accuracy, customizable weights, and even a depth sensor that eliminates "cursor drift" if you lift the mouse off the mouse pad.
Buy the SteelSeries Rival mouse here.
$60 on Amazon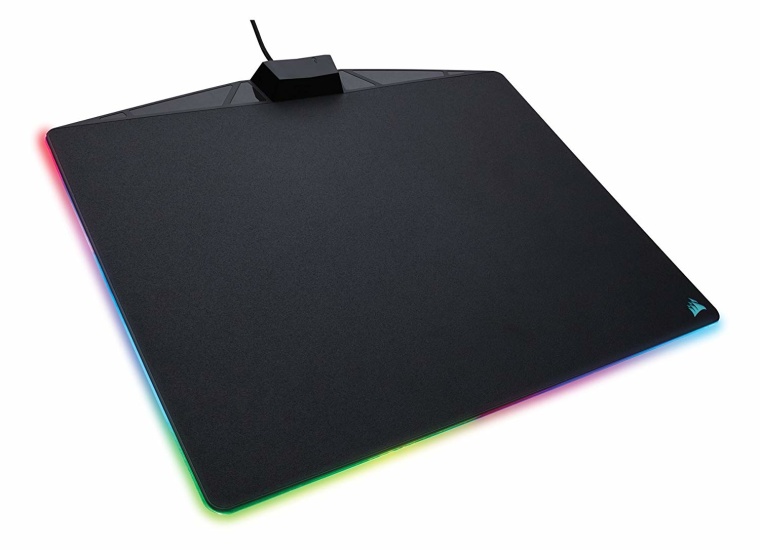 Pretty much every PC gaming accessory now has an option for full-spectrum colored lighting. Unlike ordinary mouse pads, Corsair's RGB mouse pad connects by USB to your computer or console to provide power for the customizable LED lighting around its edge. It also features a USB port that can be used to connect other devices, such as a mouse. The working surface of the pad is basic black, but the material is a low-friction micro-textured material designed for mice with optical or laser sensors.
Buy the Corsair mouse pad here.
$79.99 on Amazon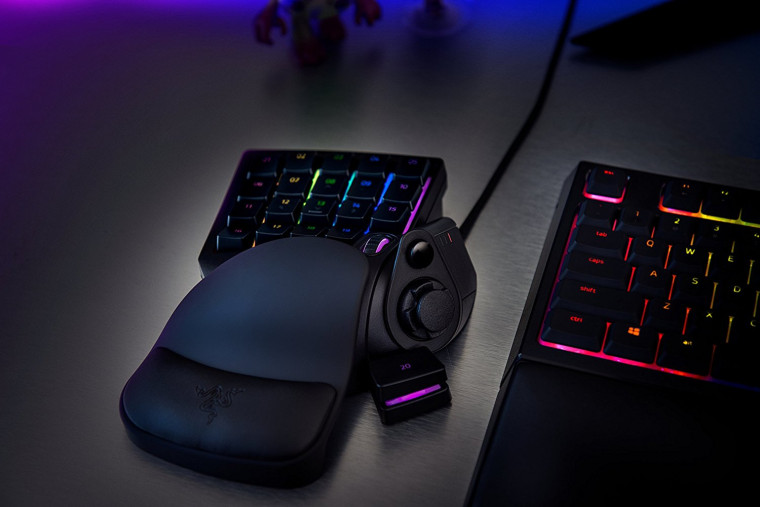 Most gaming keyboards are a mix between console-style controllers and traditional keyboards, but the addition of advanced ergonomics and a raised palm rest for the most-used keys add a level of comfort, especially for first-person shooter games. This newest version of the Tartarus Chroma keypad from Razer features 16 programmable game keys, a scroll-wheel, an eight-way thumb pad for additional controller buttons, and customizable RGB back-lighting.
Buy the Razer gaming keypad here.
$299.74 on Amazon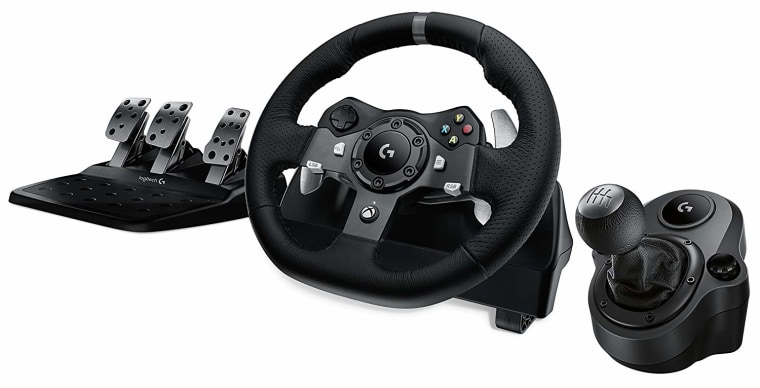 Xbox and PC gamers can get the full feel of car racing with this force-feedback wheel, gearshift and pedal set from Logitech. (PlayStation 4 racers can check out the very similar Logitech G29 wheel.) The game navigation buttons are better integrated into the steering wheel, compared to Logitech's older versions, while the black anodized metal centerpiece and the real leather steering wheel cover give it a sleek and refined racing look.
Buy the Logitech Driving Force wheel here.
$59.99 (normally $74.99) on Jet.com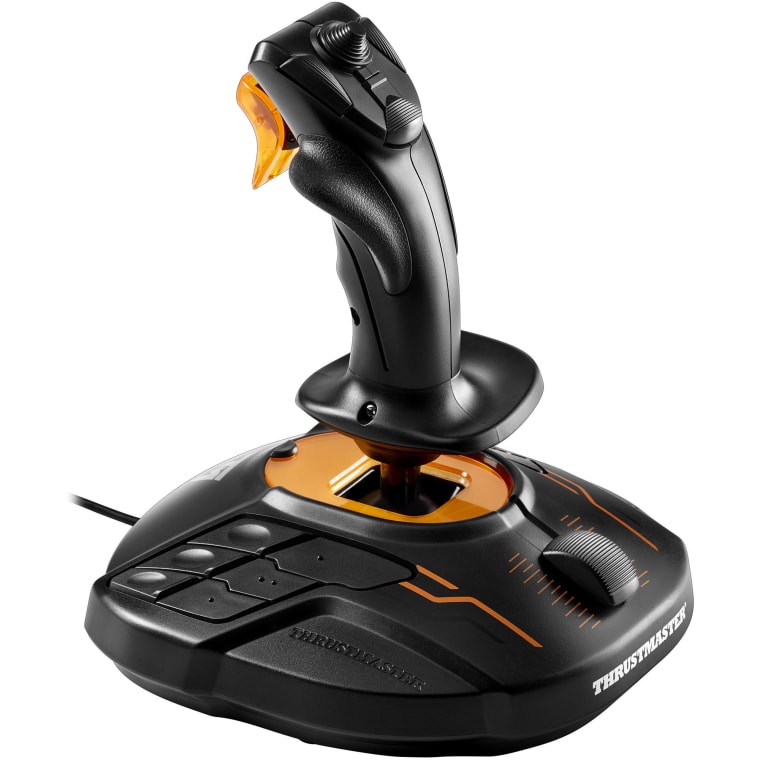 Many flying and space games are compatible with a mouse and keyboard, but a flight stick — an advanced type of joystick — tends to offer more control. This flight stick from Thrustmaster lets you experience flying with a stick without breaking the bank. The device features magnetic sensors to enhance accuracy and reduce wear, and the buttons on the base and on the stick itself can be programmed for each game. If you want to spend a little more, it's also available in a package with a separate throttle unit and rudder pedals for $149.99.
Buy the Thrustmaster Flight stick here.
Best Virtual Reality Set for Gaming
$399 on Amazon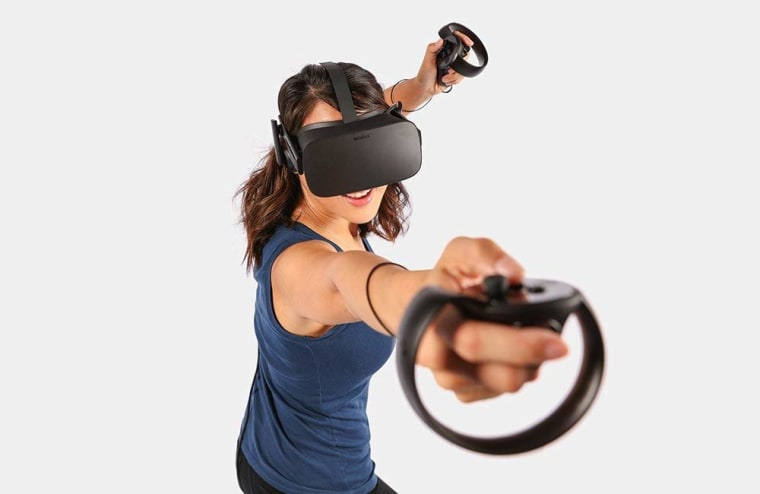 It's taken decades for technology to catch up with the early promise of virtual reality, but VR gaming has finally arrived. The original Oculus Rift virtual reality headset was a breakthrough when it debuted commercially in 2012, and their latest version is still one of the best VR headsets available. Dedicated VR headsets like the Oculus are more expensive than ones that convert your mobile phone into a VR device, but they typically offer a better gaming experience and fewer lags. The Oculus Rift headset also has integrated headphones, and comes in a package with two hand controllers that let you interact with your virtual worlds.
Buy the Oculus Rift headset and controller set here.
$44.50 on Amazon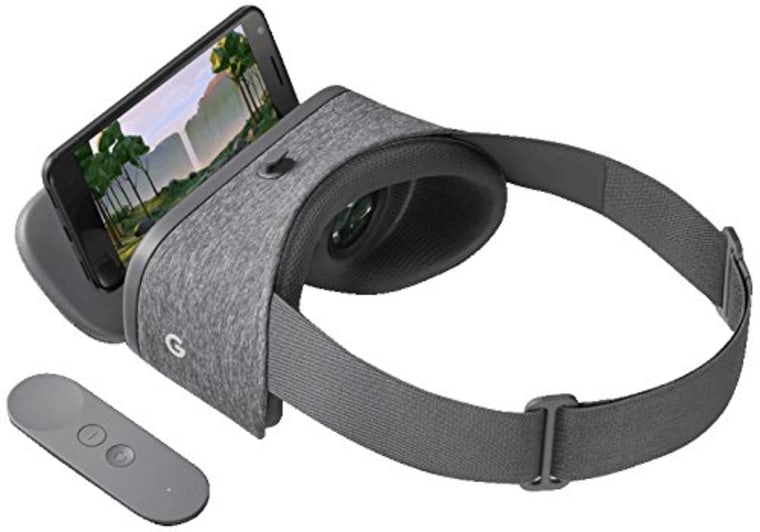 Headsets that use smartphones to generate virtual reality imagery are a lot less expensive than standalone VR headsets like the Oculus Rift, though obviously you'll have to factor in the cost of a compatible high-resolution mobile device. Google's latest version of its Daydream View headset works with Google's own Pixel smartphones and an expanded range of Android-based phones from Samsung, Asus, LG and Motorola, among others. Unlike some cheaper all-plastic smartphone VR headsets, the lightweight Daydream View is covered with breathable fabric and designed to stay comfortable for long periods of play.
Buy the Google Daydream VR headset here.
Best Gaming Gloves
$250 on Amazon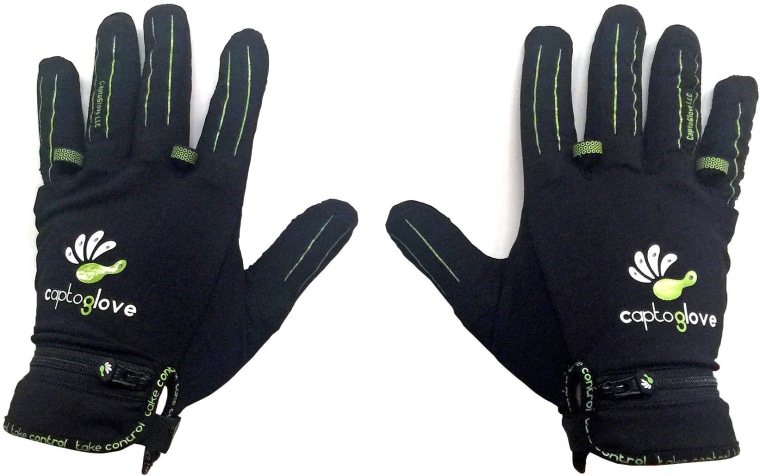 Captoglove started out as a device to help rehabilitate stroke victims, but it has now become a wearable interface for VR games and other applications. The Captoglove interface allows hand and finger gestures to be translated into actions in virtual reality — but a Captoglove can also be used for other tasks, like controlling a smart TV or even flying aerial drones. The gloves wirelessly connect to other devices using Bluetooth, and are made from the same durable, washable fabric used in sports equipment. Right hand and left hand versions are available, or they can also function as a pair.
Buy the Captoglove hand-machine interface here.
$23 on Amazon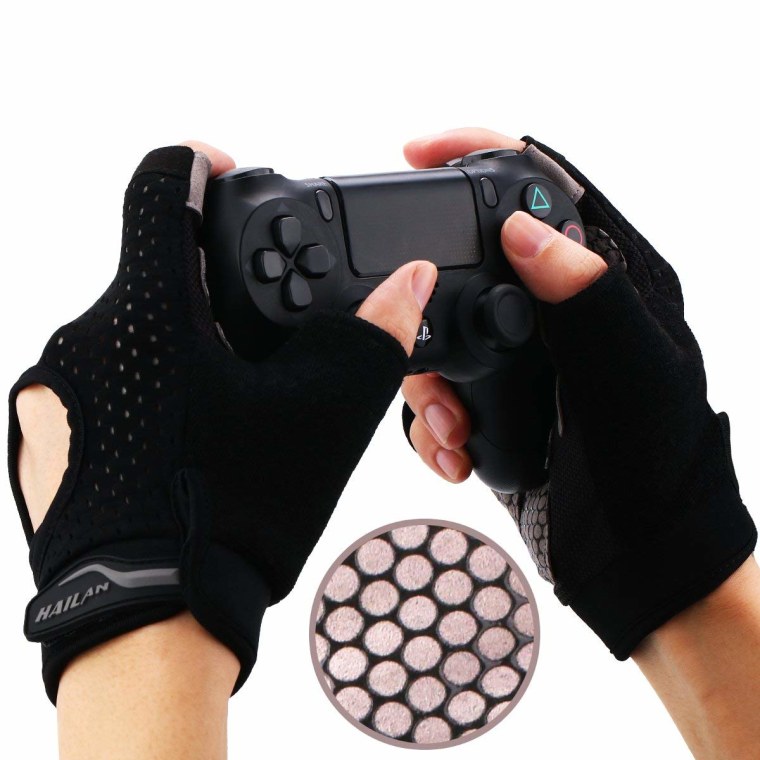 YoRHa gaming gloves aren't a virtual reality interface, but they're designed to maximize your grip on game console controllers — especially during marathon or competitive gaming sessions. These tight-fitting compression gloves support your fingers and wrists and prevent sweat build-up, while their fingerless design lets you operate control pads and buttons without interference.
Buy the YoRHa gaming gloves here.
Best Gaming Headset
$49.99 on Amazon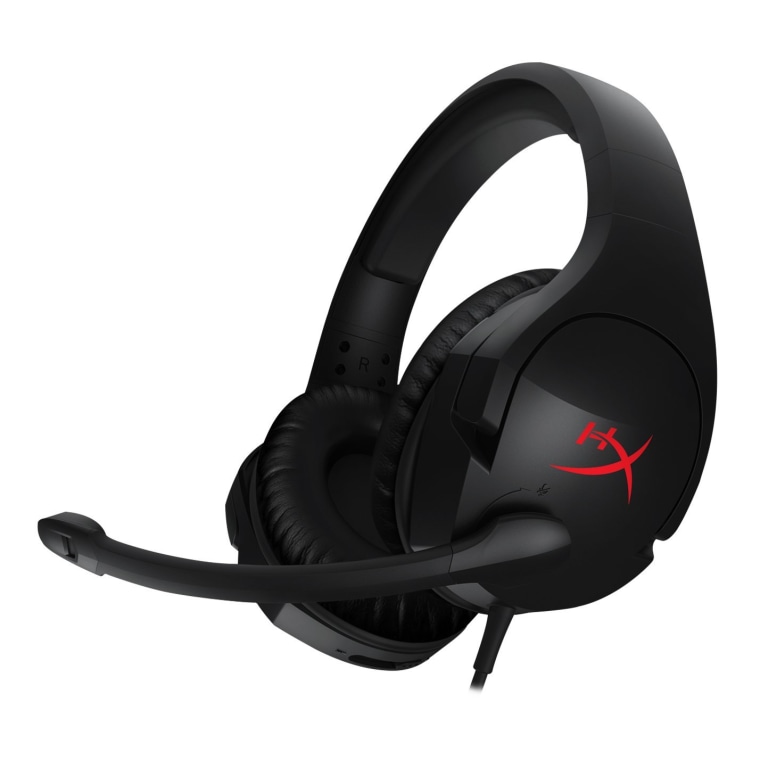 It's possible to spend much more on wired stereo headsets for gaming, but the HyperX Cloud Stinger has most of the functionality you could need for just under $50. It's lightweight and comfortable to wear, thanks to the large over-the-ear foam cups, and features a sturdy design — essential for its survival if you ever drop it. The ear cups also rotate to fold flat, which makes the headset easy to carry around.
Buy the HyperX gaming headset here.
$60.51 (normally $99.99) on Amazon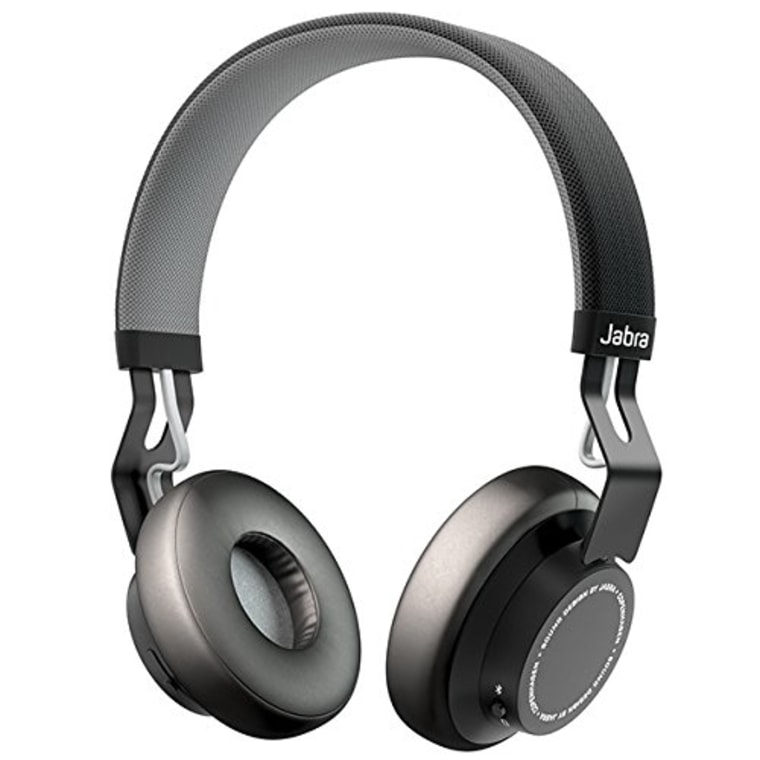 Advances in battery tech and Bluetooth mean wireless headphones don't always carry a hefty price tag anymore. Among the best of the bunch are these lightweight stereo headphones from Jabra, which give up to eight hours of audio on their rechargeable batteries. They also come with a cord so they can be used when the batteries run out, or on airplane flights.
Buy the Jabra wirelesss headphones here.
Best Gaming Accessories
$24.99 on Amazon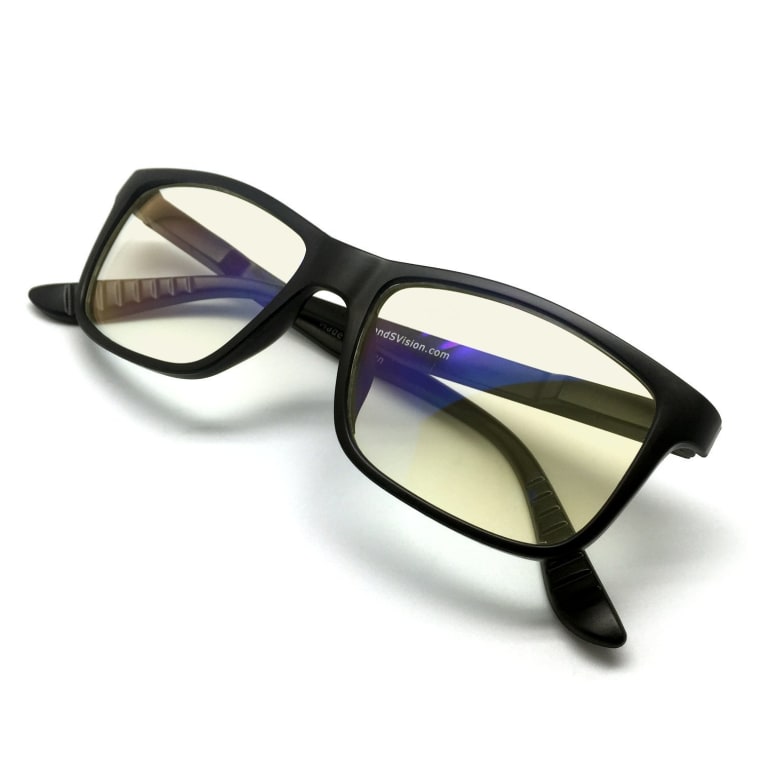 These light yellow-filtered glasses may one of those essential gaming items you didn't know you needed. They can help reduce eye strain and other damaging eye conditions during long play sessions by filtering out some of the higher-energy blue light from your computer display or television.
Buy the J+S Vision Blue Reading/Gaming glasses here.
Best Graphics Card for Gaming
$499.99 (normally $549.99) at Best Buy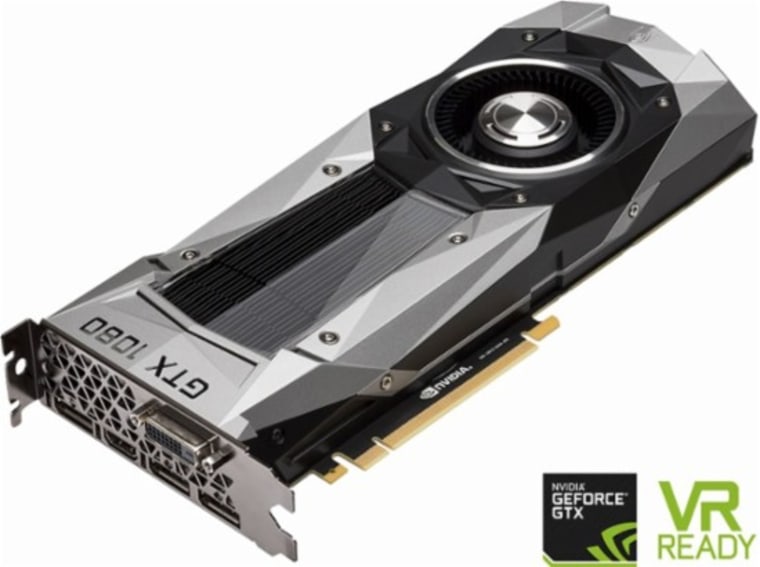 Conventional and virtual reality games are demanding more and more graphics power, which means even if you purchased a high-end computer graphics card for your PC a few years back, it's likely time for an upgrade. It's possible to spend thousands of dollars on the latest high-resolution graphics cards, but Nvidia's GTX 1080 sits at a sweet spot in the market, at just over $500. The GTX 1080 is also one of the least expensive graphics cards that can handle the latest 4K displays for gaming with reasonable frame rates.
Buy the Nvidia graphics card here. This is also available on Amazon for $549.
$139.99 on Best Buy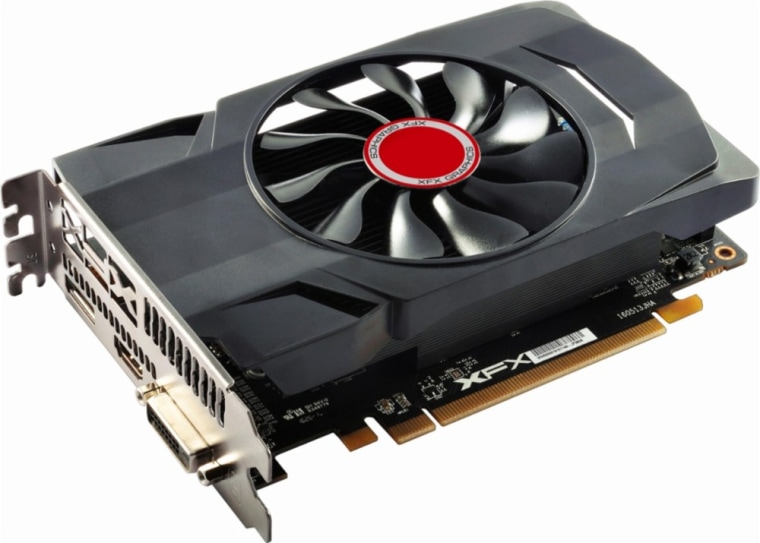 Not everyone needs a full-powered graphics processing unit to run the very latest games at maximum resolutions, and AMD's Radeon RX 560 is a good mid-range graphics card. At 1080p resolutions, it's no slouch, running games like "Civilization VI" and "Battlefield 1" at higher than 60 frames per second. The RX 560 also uses less power than larger cards like Nvidia's GTX 1080, which means it makes less fan noise and puts less strain on regular PC power supplies, which might otherwise need to be upgraded.
Buy the AMD Radeon graphics card here.
Want more stories about technology?