If it's WEDNESDAY… President Biden, at the White House, holds bilateral talks with Argentina's president… Ex-Starbucks CEO Howard Schultz appears before Bernie Sanders-led committee… Mike Pence speaks at Iowa GOP dinner day after federal judge ordered him to testify in special counsel probe investigating Trump… More than 200,000 votes have already been cast in Wisconsin's upcoming state Supreme Court race… And a poll shows a dead heat in Chicago's mayoral runoff.
But FIRST… Businessman Vivek Ramaswamy isn't a top-tier Republican presidential candidate — or even someone known outside of diehard politicos, at least for now.
Yet in his new TV ad, airing in New Hampshire, Ramaswamy charges head-first into the culture debate.
Which has become arguably the central — and most unifying — set of issues inside today's Republican Party.
"We are in the middle of a national identity crisis," Ramaswamy says to camera in the ad. "Faith, patriotism and hard work have disappeared."
More: "Wokeness, gender ideology and the climate cult have taken their place," as the ad flashes images of transgender swimmer Lia Thomas and climate activist Greta Thunberg.
Ramaswamy closes, "We spend so much time celebrating our diversity that we forget the values that bind us together. I believe deep in my bones those values still exist."
This is what's firing up the GOP base as we head in 2024 — or at least it's what Republican politicians think is firing up their base.
And when you consider that the GOP base is divided on foreign policy (on Ukraine) and domestic policy (what to do with entitlements), culture is the last leg of the stool that remains unifying to most Republican voters in the Trump Era.
Chart of the day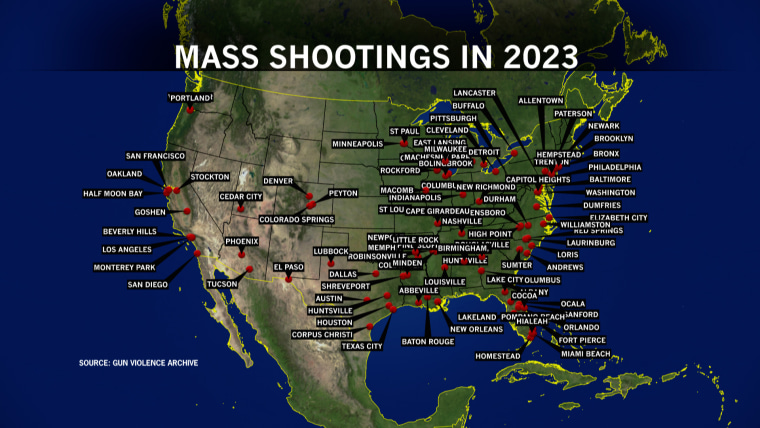 Data Download: The number of the day is ... 233,078
That's the number of both mail and in-person absentee ballots cast as of Tuesday in Wisconsin ahead of the closely watched state Supreme Court race on April 4. That number already surpassed the total number of absentee ballots cast in the February primary.
Voters in Dane County, which overwhelmingly voted in the primary for the two liberal candidates by nearly 83 percentage points, have cast 37,390 ballots, the most of any county in the Badger State. Milwaukee County, another liberal stronghold and the most populous county in the state, follows very narrowly behind at 37,012 votes cast.
Early voting began on March 21 and will continue through Sunday.
Other numbers to know
$40 million: How much money prosecutors allege former cryptocurrency executive Sam Bankman-Fried bribed a Chinese official with, per a new superseding indictment.
$10,000: The reward the FBI is offering for information leading to the arrest of Roy McGrath, former Maryland Republican Gov. Larry Hogan's former chief-of-staff.
$600,000: How much a group led by Ginni Thomas, Supreme Court Justice Clarence Thomas' wife, raised in anonymous donations over three years, per the Washington Post's investigation.
39: How many people died in a fire at an immigration detention center in Mexico. 
150: The number of military generals and flag officers whose promotions are being stalled by Sen. Tommy Tuberville, R-Ala., due to his opposition to a new Defense Department policy that supports servicemembers seeking abortions.
60%: The share of top American colleges that consider race as an admissions factor, per a 2015 study, as the Supreme Court weighs banning the practice this year. 
16 percentage points: The decline in the share of D.C., Maryland and Northern Virginia residents who say the Commanders is their favorite sports team in the nation's capital, per a new Washington Post-Schar School Poll. 
Eyes on 2024:  Pence will take the stand
As former Vice President Mike Pence weighs taking on former President Donald Trump in the GOP presidential primary, he'll also have to take Trump on in the courtroom. 
A federal judge ruled that Pence must testify in the investigation into Trump's attempt to overturn the 2020 election, a source familiar with the decision tells NBC News' Laura Jarrett and Rebecca Shabad. 
Meanwhile, Pence told Newsmax that he would be "very happy to cooperate with any further inquiry from members of the Senate" investigating his (and Trump's and Biden's) handling of classified material, including senators "seeing the documents." 
The news comes as Pence continues to make stops in early presidential primary states and as he takes on potential rivals. 
For example, Pence spokesman Devin O'Malley responded to criticism from former New Jersey Gov. Chris Christie, who is also considering a presidential run, telling the Washington Post: "When confronted with an angry mob in the Capitol and a president demanding he violate his oath to the Constitution, Mike Pence stood his ground and did his duty. Chris Christie? He shut down the George Washington Bridge. You choose which one demonstrates leadership."
Pence is also heading to Iowa on Wednesday night, where he'll speak at the Johnson County Republicans' Reagan Dinner. 
In other campaign news…
Still a free man: The New York grand jury weighing charges against Trump in a hush money probe isn't expected to vote on whether to indict him this week, NBC News' Jonathan Dienst and Zoë Richards report. 
Looking for door No. 3: The Washington Post reports that "the desire for a backup option has intensified" among GOP donors, voters and strategists who are questioning whether Florida Gov. Ron DeSantis can take on Trump. 
To the Middle East: DeSantis will travel to Israel in late April, the Jerusalem Post reports.
To the border: NBC News' Ali Vitali reports that former South Carolina Republican Gov. Nikki Haley will travel to the Texas border next week to roll out her presidential campaign's immigration plan, and she will be joined by Texas Republican Rep. Tony Gonzales. 
Christie's pledge: Former New Jersey Gov. Chris Christie told Axios that he will not support Trump if he is the GOP presidential nominee. 
Tech talk: The New York Times explores how campaigns and organizations such as the Democratic National Committee are experimenting with artificial intelligence. And Politico reports that Democratic campaigns view a TikTok presence as "necessary," even as Congress weighs banning the app over national security and data privacy concerns. 
Billionaire bucks: Big-dollar donors are spending their cash on the Wisconsin Supreme Court race, per the Milwaukee Journal Sentinel. The big spenders include Democratic donor George Soros and Democratic Illinois Gov. J.B. Pritzker, as well as GOP megadonors Dick and Liz Uihlein. 
A dead heat: A new Northwestern University poll of next week's Chicago mayoral race has Cook County Commissioner Brandon Johnson and former city schools chief Paul Vallas tied at 44% (Latinos lean toward Vallas, while Black voters prefer Johnson and white voters slightly prefer Vallas). 
ICYMI: What ELSE is happening in the world
President Biden and Speaker Kevin McCarthy rarely speak, which could complicate things like reaching a deal on the debt ceiling, NBC News Scott Wong and Peter Nicholas report. 
Sen. Rand Paul, R-Ky., said in a statement that one of his aides was brutally attacked in D.C. over the weekend, and that a suspect in the stabbing has been arrested.
Adnan Syed's murder conviction has been reinstated, just months after he was exonerated for the 1999 murder of Hae Min Lee, in a case that was made famous by the podcast, "Serial."
Lawyers for Fox News are arguing that Fox Corp. Chairman Rupert Murdoch shouldn't have to testify in a $1.6 billion defamation lawsuit brought by Dominion Voting Systems.