When President Barack Obama campaigns for Hillary Clinton in Charlotte on Tuesday, he'll stand next to a potential successor who was an influential figure in some of his greatest successes in national security policy but also was involved in several of the administration's biggest foreign policy failures.
And at times, the president simply ignored Clinton's advice, most notably on his Syria policy, which is considered to problem-plagued by figures in both political parties.
Obama has enthusiastically endorsed Clinton for president and suggested that she is one of the most qualified people ever to run for the office. But her four years as secretary of state and her remarks since then suggest that Clinton, if elected, would break from Obama's foreign policy approach.
Clinton, according to foreign affairs experts, is likely to take a more confrontational approach with nations like Iran and Russia than Obama and will be less wary of deploying American troops abroad.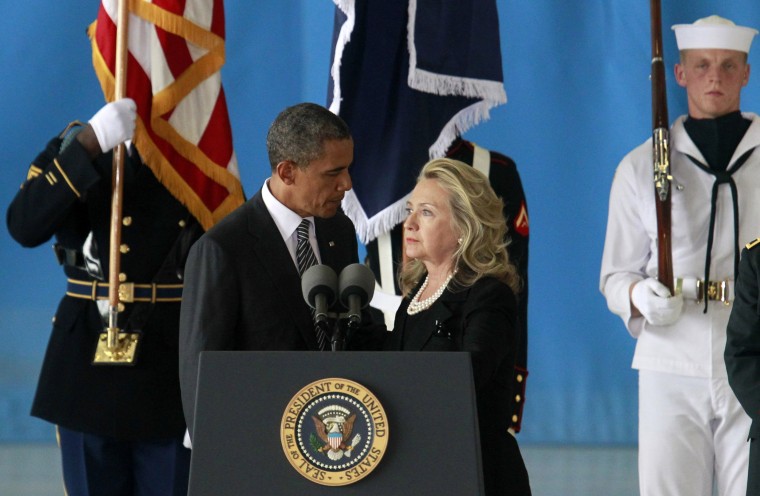 "I think fundamentally Secretary Clinton is tougher," said a former Obama administration official who worked on national security policy and did not want to be identified publicly. "This has been portrayed as more hawkish. And on some positions, like Syria, she would have been more hawkish. But I use the phrase 'tough' because I think the sentiment applies equally to negotiations, with allies and adversaries alike."
At a speech to a Democratic national security group last week, Jake Sullivan, Clinton's top foreign policy adviser, called for a "more effective American strategy in the Middle East."
"We need to be raising the costs on Iran for its destabilizing behavior, and we need to be raising the confidence of our Sunni partners that the United States is going to be there," Sullivan said.
Related: President Barack Obama Formally Backs Hillary Clinton
The differences between the two should not be overstated. On two of Obama's signature policy decisions, the nuclear agreement with Iran and the move to send Navy SEALs into Pakistan to capture or kill Osama bin Laden, Clinton has said that she, during internal administration deliberations, supported the choices the president eventually made.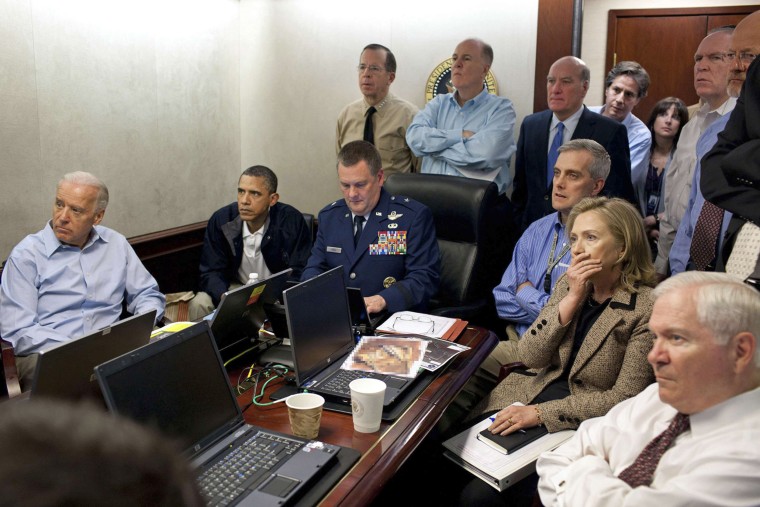 Clinton, in her 2014 book "Hard Choices", describes herself as a central figure in starting U.S. negotiations with Iran on its nuclear program. Clinton writes of a meeting she had in January 2011 in Muscat, Oman with the Sultan, who offered to act as an intermediary between the U.S. and Iran.
Sullivan, who was also Clinton's top foreign policy adviser at the State Department, kept working on the Iran agreement even after Clinton left the administration. Last year, the former secretary of state helped persuade skeptical Jewish leaders of the wisdom of the Iran deal.
Related: Iran Negotiations Reflect Clinton's Foreign Policy Approach and Close Alliance with Obama
Clinton was also supportive of the president's other big foreign policy initiatives: increasing U.S. attention on its relations with Asian counties like India and China, avoiding large-scale deployments of American forces abroad and normalizing relations with Cuba.
Clinton also carved out a special set of issues that previous secretaries of state had not focused on.
"She is also known for bringing to the national security equation new issues like poverty, women's rights, water management in troubled arid states, climate change, and more," said Steve Clemons, a foreign policy writer for the Atlantic.
More controversially, Clinton was an advocate for the United States' decision to support the ousting of Libyan dictator Muammar Gaddafi. In an April interview with Fox News, Obama said that the failure of his administration to properly plan for a post-Gaddafi Libya is one of his biggest mistakes as president.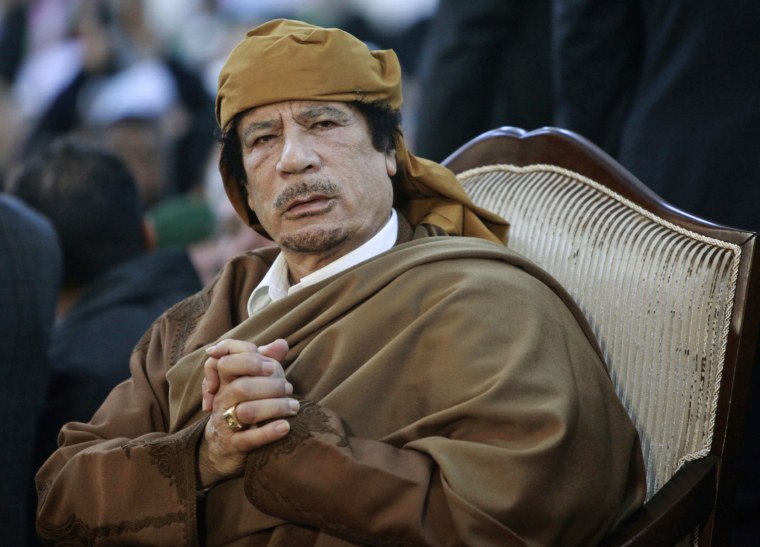 Clinton also was heavily involved in the administration's attempt to "reset" American relations with Russia, an effort that did not anticipate Vladimir Putin's desire to assert Russian power, not work closely with the U.S.
Related: Obama, Putin Talks 'Surprisingly Open' After Frosty Beginning
In the fall campaign, Republicans are likely to highlight Clinton's association with Obama's foreign policy mistakes and argue that she is part of the team that failed to prevent the rise of ISIS, although that organization emerged in full force after Clinton left the State Department. And Clinton was in office during the attacks on the U.S. diplomatic outpost in Benghazi, Libya, which were emblematic of the broader policy failures in that country.
Elise Jordan, who was a speechwriter for Condoleezza Rice, said Clinton "deserves praise" for her work on women and girls abroad, but that her overall legacy is "flawed judgment."
On other issues, despite Clinton's title, which technically made her Obama's top foreign policy adviser, her views were not heeded by Obama. These disagreements were not surprising. The 2008 campaign illustrated that Clinton and Obama, while holding very similar views on domestic policy, differed on foreign affairs.
Clinton, in her comments before and after her tenure as secretary of state, has shown deep confidence in the United States' ability to shape and influence world events.
The president, in contrast, often describes the limits of American power, particularly in the Middle East and in wars between competing factions in the same country.
Clinton is also less reluctant to deploy the American military than Obama.
"There's no doubt that Hillary Clinton's more muscular brand of American foreign policy is better matched to 2016 than it was to 2008," Sullivan told the New York Times in a recent interview.
In 2012, Clinton was part of a group of Obama advisers who argued that the United States should provide weapons and other aid to Syrian rebels fighting against the regime of Bashar Assad. The administration eventually took this step, but at the time, as Clinton wrote in her book, "my position didn't prevail."
Clinton has argued that the civil war in Syria helped lead to the rise of the ISIS.
Richard Engel Analysis: Could Putin End the War in Syria?
In her book, she also describes her skepticism of Obama's decision in 2009, while increasing troops in Afghanistan, to pledge that he would start a withdrawal of the "surge" within 18 months. Clinton thought such a precise timetable was unwise. She was also wary of Obama's move in 2011 to push for the resignation of Egyptian president Hosni Mubarak, because Clinton was skeptical a more effective leader would emerge there.
"She was one of the few cabinet officials willing to challenge the president's views in NSC [National Security Council] meetings, where everyone else just nodded along," said Rosa Brooks, a Georgetown law professor who served as a senior adviser in the Defense Department from 2009-2011.
Those who have served in the administration say that while Clinton and other, more experienced figures had power, Clinton's views at times lost out to a set of younger, less-credentialed aides who more closely shared Obama's foreign policy outlook, such as White House Chief of Staff Denis McDonough and Ben Rhodes, a deputy national security adviser who writes many of Obama's foreign policy speeches.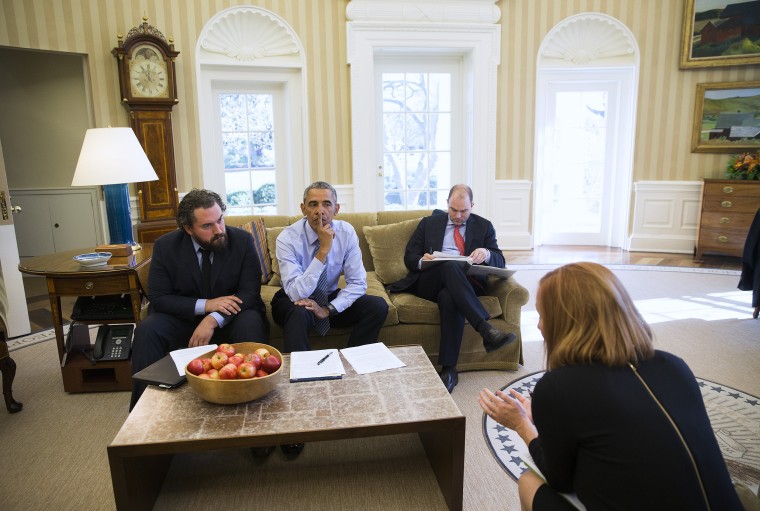 As secretary of state, Clinton was a "fairly conventional, cautious centrist," said Thomas Ricks, a Pulitzer-Prize winning writer on defense policy and author of two books on the Iraq War.
"The most interesting aspects of Obama's foreign policy were done outside her purview," Ricks said, referring specifically to the Cuba policy, which Rhodes and other White House aides heavily influenced.
The former administration official said, "Secretary Clinton — as the secretary of state — was, of course, very influential in the administration's foreign policy."
But he added, "The Obama administration has had one of the most White House-centric foreign policies in the post-World War II-era. The majority of the top strategic decisions — Syria, Iraq, Afghanistan, etc... — were controlled by the White House."
Related: Obama Nixed CIA Plan That Could Have Stopped ISIS: Officials
In 2014, the Obama administration started invoking the mantra "don't do stupid s**t" as a distilled take on the West Wing's foreign policy doctrine. Obama argues the U.S. often is too aggressive in acting, making reference to the Iraq War.
Clinton, in an interview with the Atlantic a few months later, rejected her former boss's remarks.
"Great nations need organizing principles, and 'don't do stupid stuff' is not an organizing principle," she said, adding, "It may be a necessary brake on the actions you might take in order to promote a vision."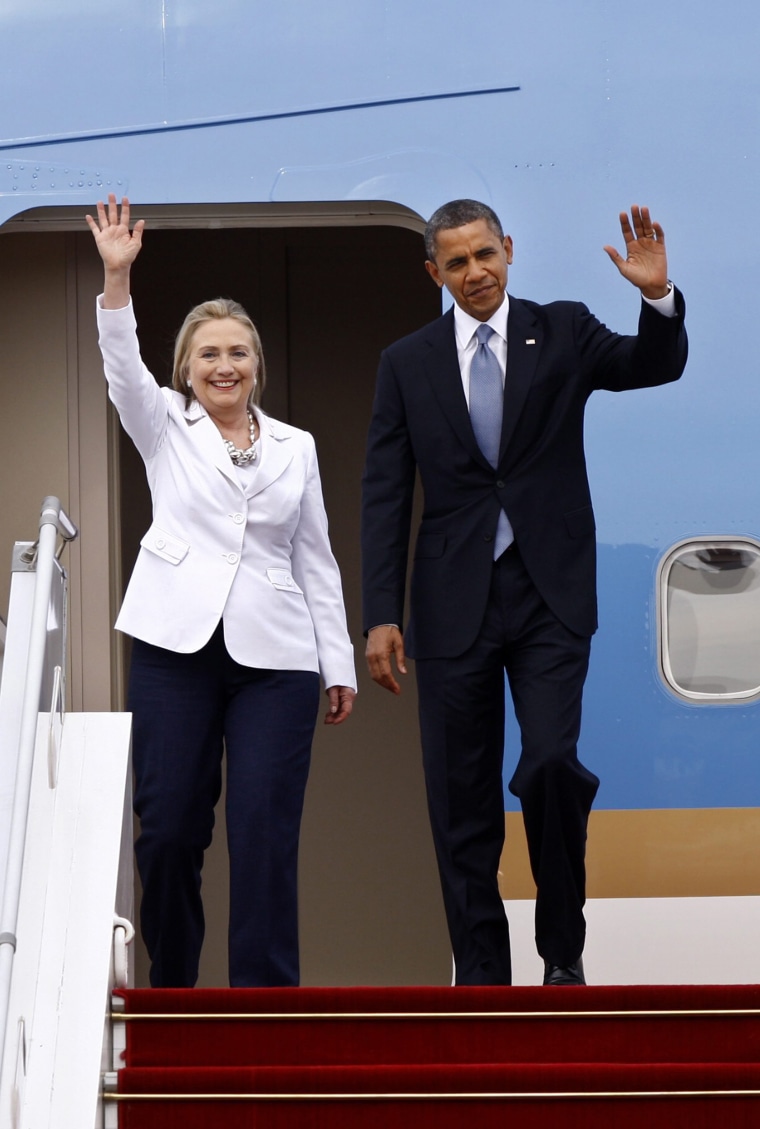 But whatever her disagreements on policy, Clinton gained a huge political ally by joining the administration.
In December 2008, when Obama announced Clinton would be his secretary of state, it was a surprise, because of the intensity of the campaign she ran against the future president.
But Clinton's appointment as secretary of state made sense for a number of reasons. It allowed Obama to appear magnanimous in appointing his former rival to a top post and have a secretary of state who was already known by many world leaders. For Clinton, secretary of state was both a more prestigious job than returning to the Senate and one that would give her a significant amount of clout in setting policy.
Her tenure as secretary of state helped Clinton establish a friendship with Obama and his top aides, ending any lingering tension after the two had a bitter contest in 2008. That bond led to Obama and his allies embracing Clinton even before the 2016 campaign started.
"I just wanted to have a chance to publicly say thank you, because I think Hillary will go down as one of the finest secretary of states we've had. It has been a great collaboration over the last four years. I'm going to miss her," Obama said in joint appearance with his secretary of state on "60 Minutes" in January 2013, as Clinton was stepping down.
He added, "By the time Hillary joined the administration, I felt very confident and comfortable in our working relationship. I think what did evolve was a friendship as opposed to just a professional relationship."