During his full "Meet the Press" interview, Republican presidential hopeful Sen. Marco Rubio, R-Fla., said the following about the coalition of nations that is working to defeat ISIS:
As a part of a new PolitiFact and "Meet the Press" relationship, we looked at Rubio's claim that there are "three or four countries that are providing military force" within the anti-ISIS coalition. PolitiFact found that, yup, this statement is "mostly true."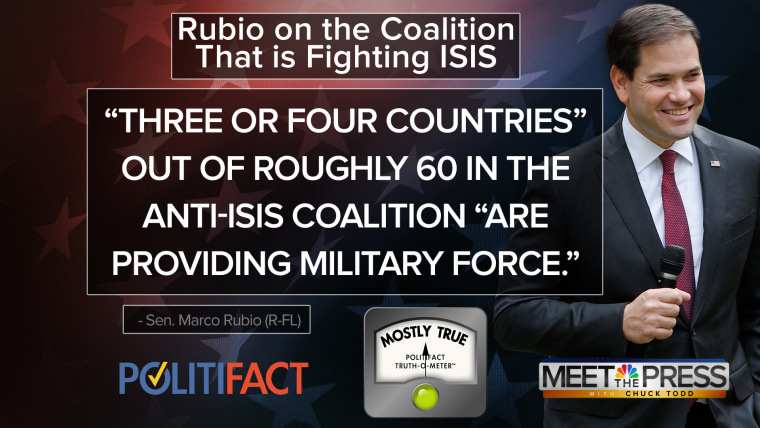 According to PolitiFact:
The available government data and media reports suggest that Rubio is close to accurate. However, a lack of transparency in the operational data leaves a measure of doubt, and stating it the way he did glosses over the contributions from other nations that are taking important support roles even if they aren't contributing much in the way of airstrikes.